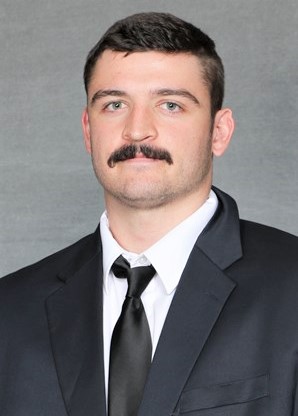 When Max Dahm was a member of the Ankeny Centennial football team, the Jaguars came within two victories of claiming a state title in both 2016 and 2017.
As a redshirt freshman on this year's Minnesota State Mankato squad, Dahm nearly captured a national championship.
The Mavericks advanced to the NCAA Division II title game before falling to West Florida, 48-40, on Saturday in McKinney, Texas. It was the first loss of the season for MSU, which finished with a 14-1 record.
"I think we all knew what potential we had as a team," said Dahm, a defensive end. "We set very high goals for ourselves as a team. But each week we focused on going 1-0."
Dahm had eight tackles this season, five of them in MSU's 81-0 win at Minnesota Crookston on Oct. 26. He recorded a pair of tackles in the Mavericks' 58-15 victory at Slippery Rock (Pa.) in the national semifinals on Dec. 14.
"The highlight for me was getting to play against Slippery Rock and getting a tackle for loss on ESPN," Dahm said.
In Saturday's championship game, West Florida (13-2) built a 38-21 halftime lead. The combined 59 points set a Division II championship record for a first half.
The Mavericks then rallied in the second half, despite losing leading rusher Nate Gunn to an injury. They racked up 562 total yards and had a chance to tie the game on their final possession, but the drive ended at the West Florida 18-yard line with 44 seconds left.
Dahm helped Centennial reach the Class 4A semifinals in his junior and senior seasons. In 2017, he placed third on the team with 61.5 tackles, including 15 for losses.
Dahm then moved on to Mankato, where he sat out his first season as a redshirt. He now carries 250 pounds on his 6-foot-4 frame, 33 more than he did as a high school senior.
Dahm said it took him awhile to make the adjustment from the CIML to the Northern Sun Intercollegiate Conference.
"The transition was a little tougher than I expected honestly," Dahm said. "My first two years I've been going against some really talented offensive tackles, the senior of which was an AP first-team all-American and is catching some eyes of some NFL teams. So there has been a learning curve to say the least."