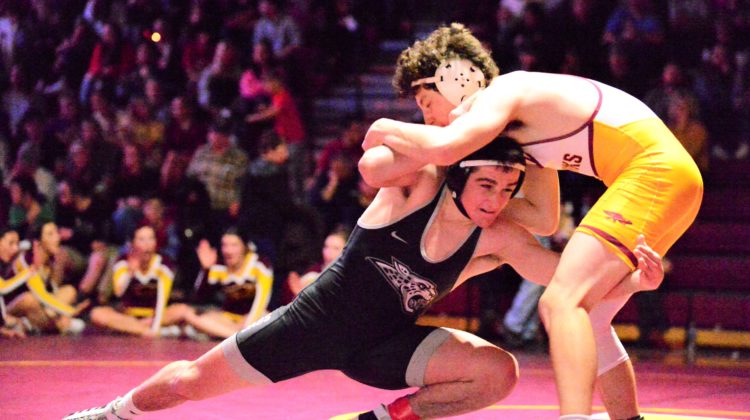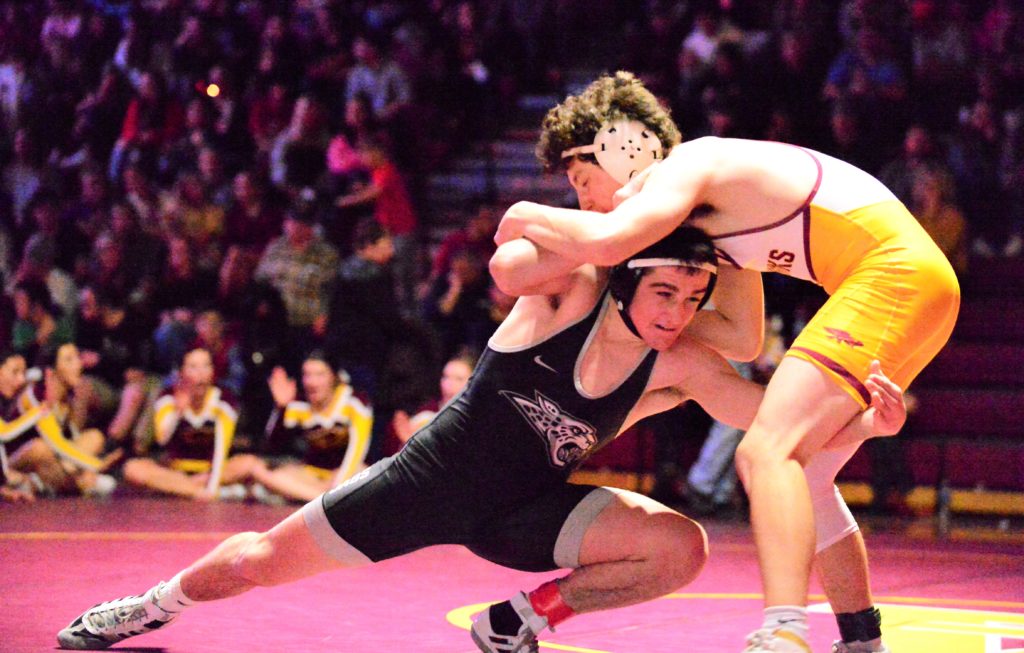 The Ankeny Centennial duo of Ben Monroe and Logan Neils continues to dominate on the wrestling mat.
Both seniors remained unbeaten on Saturday by winning their second straight titles in the Don Miller Invitational at Fort Dodge. Teammate Carter Cahill also captured an individual crown as the eighth-ranked Jaguars placed second in the 11-team field with 239.5 points.
No. 1 Fort Dodge won its own tournament for the fifth consecutive time, racking up 272.5 points. The Dodgers had nine finalists and six individual champs.
"We had a little letdown at a couple of weights, but other than that I thought we wrestled pretty well," said Centennial coach Jay Groth.
The top-ranked Neils cruised to the 170-pound title for the second year in a row. He pinned his first two opponents before posting a 13-0 major decision over CJ Hisler of Woodbury Central in the finals.
Both Neils and Monroe are now 15-0 on the season.
"They wrestled real well," Groth said. "Logan was actually pretty upset that he didn't get the fall–he had pinned everybody thus far this year. It was the first time he wrestled 6 minutes, which is fine with me because not everybody is going to get pinned every time. So that was good for him, but I like that he was upset about it. That's good to see, too."
The second-ranked Monroe, meanwhile, pinned all three of his foes to claim the 152-pound crown after winning at 132 a year ago. He pinned Kody Cook of Fort Dodge in 2 minutes 52 seconds in the finals.
"We've been harping on Ben all season that he needs to be meaner on top and work for the fall and get those bonus points that we need to win duals," Groth said. "He did a good job of softening some guys up with some takedowns and then going in for the kill."
The 10th-ranked Cahill posted a 7-2 decision in the 160-pound final over Bret Hoyman of Emmetsburg, who is ranked ninth in Class 2A. Cahill raised his record to 14-1.
"He is wrestling very well," Groth said. "He's great on his feet, and he's getting tougher on top. He's very compact and explosive, and he doesn't stay on the bottom for very long. He's shown a lot of improvement. And I tell you what, he's sandwiched between Monroe and Neils–and those are two of many great training partners for him every day in practice. That helps a lot."
Centennial had two other finalists. Carter Bennett at 138 and No. 6 Ethan Frazier at 195 both placed second.
Bennett lost by a technical fall, 17-1, to No. 3 Dreyzon Phillips of Fort Dodge. He is now 11-6 on the season.
Frazier dropped a 9-0 major decision to No. 2 Levi Egli of Fort Dodge. His record fell to 12-3.
Egli and Phillips were joined at the top of the awards podium by four of their Fort Dodge teammates–No. 5 Lane Cowell at 113, No. 1 Drake Ayala at 120, No. 2 Carson Taylor at 126 and No. 6 Brooks Cowell at 132.
"It was a good ending to the first half of the season to win in our home gym," Dodgers coach Bobby Thompson told the Fort Dodge Messenger. "We had a bear of a schedule in our pre-Christmas slate, but to end the way we did in front of a packed house was great."
The nationally-ranked Ayala won his third Miller title and was named the Tim Ascherl/Brent Helmkamp Outstanding Wrestler of the Meet. Taylor, a Grand View recruit, then got a takedown in overtime to post a 5-3 decision over Woodbury Central's third-ranked Beau Klingensmith, allowing him to reach a milestone.
"To get my 100th (career) win felt really good," Taylor told the Messenger. "Getting it at home in my final home meet before districts was really special."
Placing third for the Jaguars were Kyle Janssen at 113, Jackson Helmkamp at 126, Jacob Cuppy at 145 and Noah Parlee at 285. No. 6 Jackson Bresson at 120 and Jackie Wells at 220 both finished fourth.
Centennial will now be off until the new year, when the Jaguars will travel to Rochester, Minn., for the Century Invitational on Jan. 3-4.