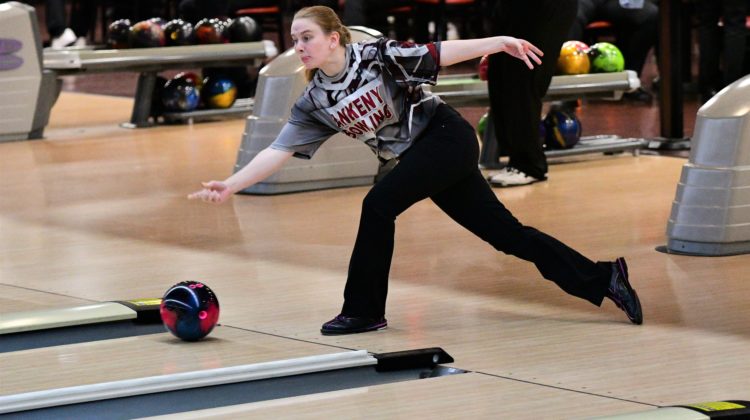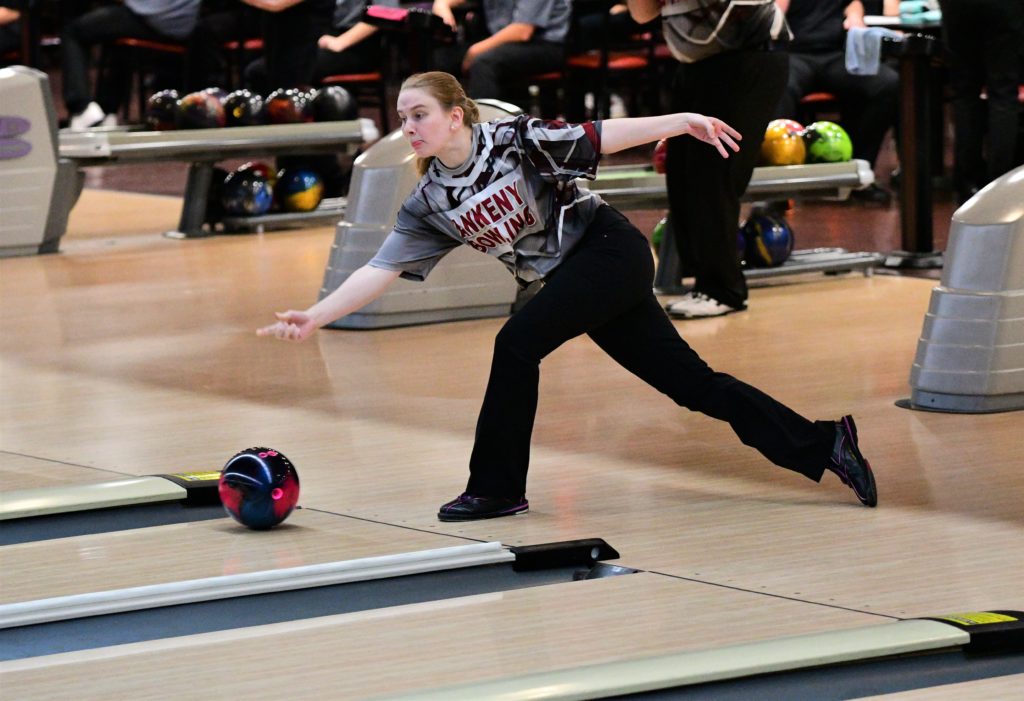 Juniors Gage Payton and Isabel Tetmeyer are members of the Ankeny bowling teams.
Payton ranks third on the boys' squad with a 364.4 series average. He has helped the Hawks to a 1-4 record.
Tetmeyer leads the girls' team and ranks 31st in the state among all girls with a 378.2 average. She has led the Hawkettes to a 2-3 mark.
Both teams will return to action on Thursday, when they face Southeast Polk at Great Escape.
Here is some inside info on the duo:
How is the season going thus far?
Payton: The 2019-20 season has been going well. We started off strong with a win against Valley, but we have come up short the past few meets. All in all, the season has been fun and we will continue to grow as a team.
Tetmeyer: So far the season is going great.
What has been the highlight for you?
Payton: How well we mesh as a team during bakers, and the energy that we bring as a team has been awesome. I could not ask for a better group of friends to bowl with.
Tetmeyer: The highlight for me would be getting our highest baker score this year of 210.
Your team has had to adjust to another new coach this season in Lane Richtsmeier. Has it been a smooth transition?
Payton: The transition between Hannah (Munson) and Lane has been smooth.
Tetmeyer: The transition to a new coach is going very smoothly. We all love him as our coach.
What has coach Richtsmeier brought to the program?
Payton: Lane has bowled for many years and has brought knowledge and a fun personality to work with. Lane has also helped me and the team as a whole to develop our bowling skills.
Tetmeyer: Coach has brought different methods of spare shooting and has been trying to help people with individual problems.
Goals for the rest of the season?
Payton: I would like to see the team grow even more than we have and possibly make it to state.
Tetmeyer: My goal is for our baker games to get better and more consistent.
Where is your favorite place to bowl, and why?
Payton: My home lanes that I bowl leagues at is Bowlerama Lanes on the south side of Des Moines. Bowlerama has always had great staff and helpful coaching and mentoring for new and experienced bowlers, and Jason and Angie have always supported high school bowling and hopefully will continue to. Great Escape was my home lanes for leagues until this past fall when I made the switch to Bowlerama for coaching for junior gold nationals.
Tetmeyer: I don't really have a favorite place to bowl, but if I had to choose it would be Bowlerama. The pro shop there is one of the best in my opinion, and they always help me if I want to work on something.
Have you ever bowled a 300 game? If not, what is your highest score?
Payton: I have been close but have not been lucky enough to string all 12 (strikes) in a row. I have had multiple 279s.
Tetmeyer: No, I have not bowled a 300 yet. My highest score is a 279.
What attracted you to the sport of bowling?
Tetmeyer: I come from a family that bowls, and my mom decided when I was four years old to put me in a league. My mom told me once I started I never wanted to leave.
Would you like to bowl in college?
Payton: At this moment in time I do not plan on going to a university. Thus, I don't have plans to bowl in college.
Tetmeyer: Yes, I'm planning on bowling in college.
How was your Christmas? Did you do anything special?
Payton: My Christmas has been fantastic. I've been able to see cousins that have come to Iowa from Tennessee.
Tetmeyer: Christmas was amazing this year. My family all came to my house to celebrate.
What was the best gift that you received?
Tetmeyer: The best gift that I received was a new bowling ball.'