The Ankeny boys' basketball team put on a defensive clinic for its home fans on Friday.
The Hawks limited Ames to just 19.4 percent shooting from the field and rolled to a 64-22 victory. It was the fewest points allowed by an Ankeny team since a 59-20 win over Ottumwa during the 2012-13 season.
"Our defense was great. We really did some nice things," said Ankeny coach Brandt Carlson. "I certainly wasn't expecting that. We have a lot of respect for Ames and what they've done over the years."
Ankeny built a 20-2 lead with less than 4 minutes left in the first half as the Little Cyclones struggled to find the basket. The running clock was eventually put into effect in the second half.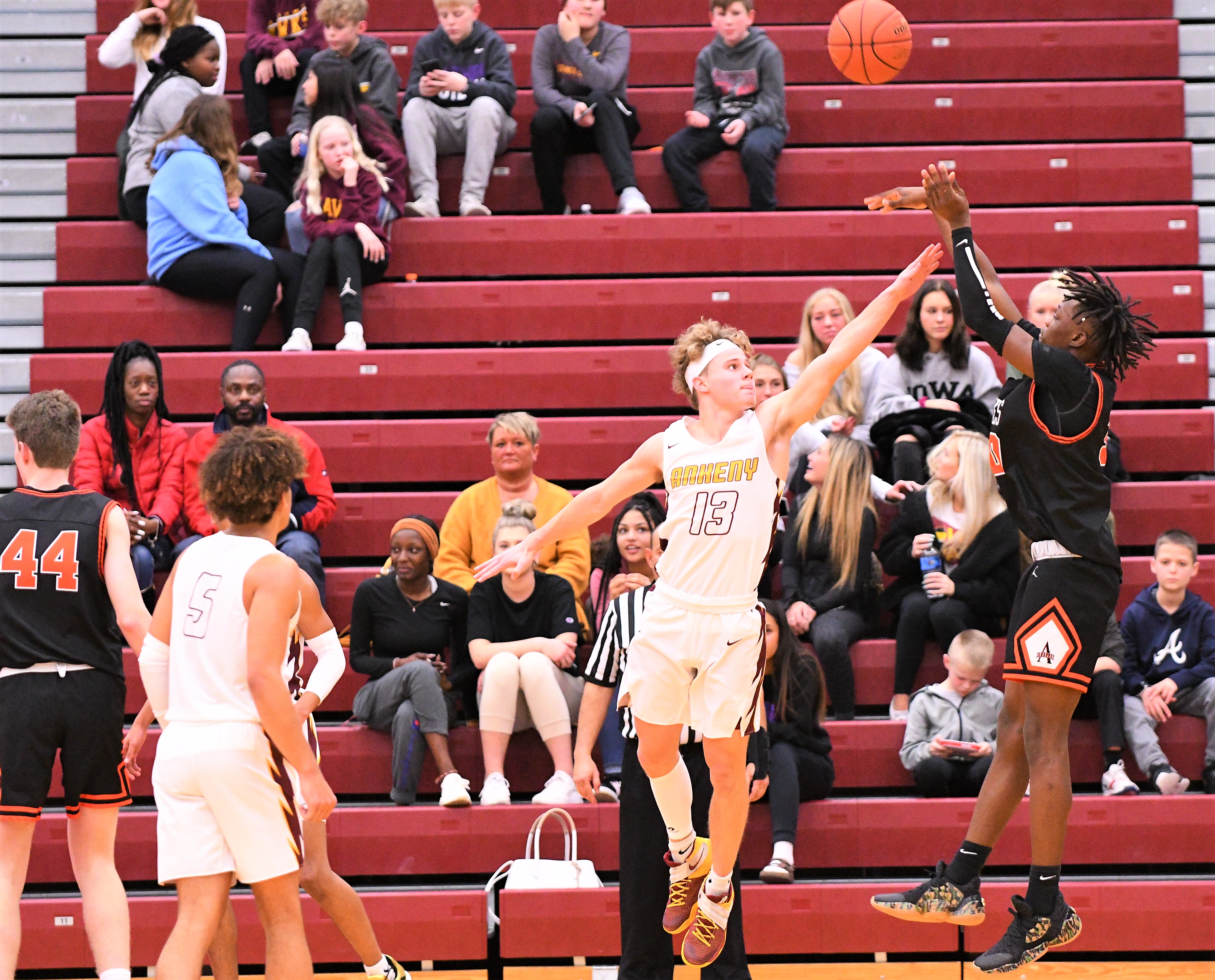 "I didn't like the energy level from the start," Ames coach Vance Downs told the Ames Tribune. "The prep was the same. I thought it was a good gameday practice, but we just didn't start on a great note. We've got to go back, look at our preparation and see what we can do differently."
Braxton Bayless scored 20 points to lead Ankeny, which improved to 2-1 in the CIML Central Conference and 6-1 overall. Bayless also had eight rebounds, three assists and three steals.
Jaxon Smith added 15 points, going 4-for-5 from 3-point range. Braden Simonsen grabbed seven boards off the bench.
Jordan Kumm held Ames' leading scorer, Keyshaun Brooks, to just three points on 1-of-11 shooting.
"Kumm did a great job," Carlson said. "Brooks only had one basket, and it actually came on a switch when Jordan wasn't guarding him. I thought he was the player of the game for us. He just did a wonderful job."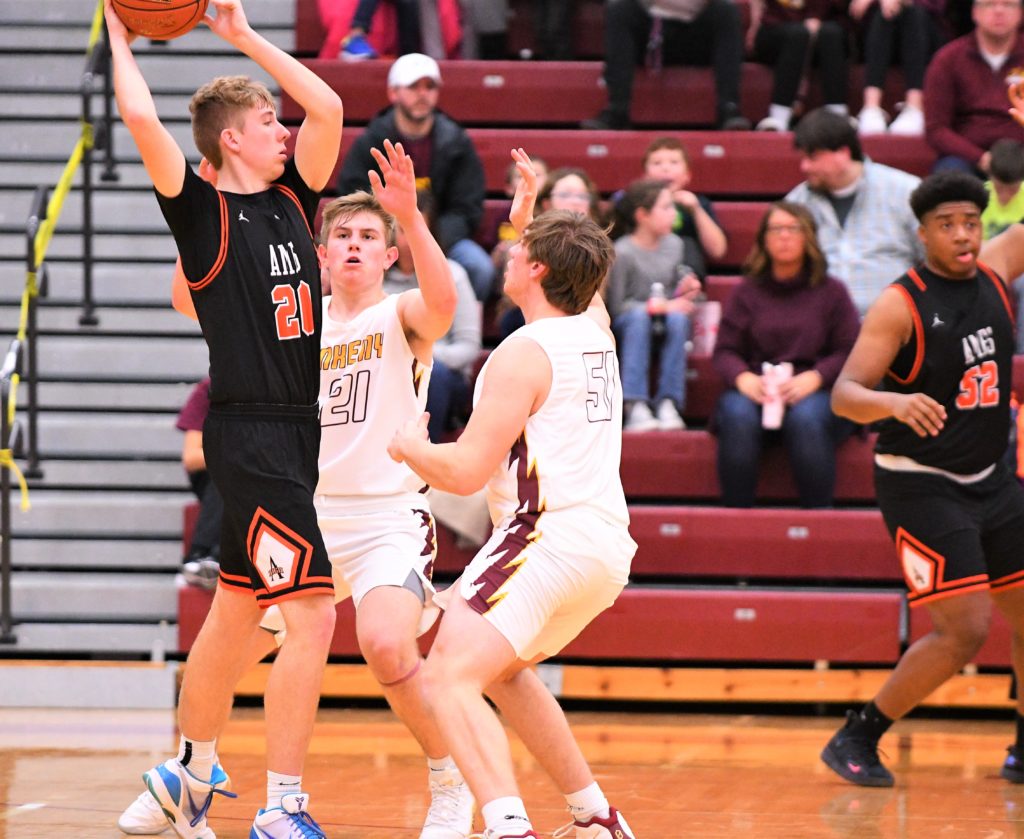 Cooper Downs had 11 points to lead Ames, which fell to 1-2 in the league and 4-4 overall. Downs went 5-for-8 from the field, but his teammates went a combined 2-for-28.
"I was proud of our guys. They played hard," Carlson said. "Sometimes when you score well and make things hard for your opponent, good things happen. That was kind of tonight's story."
Cooper Downs called it a learning experience for his team.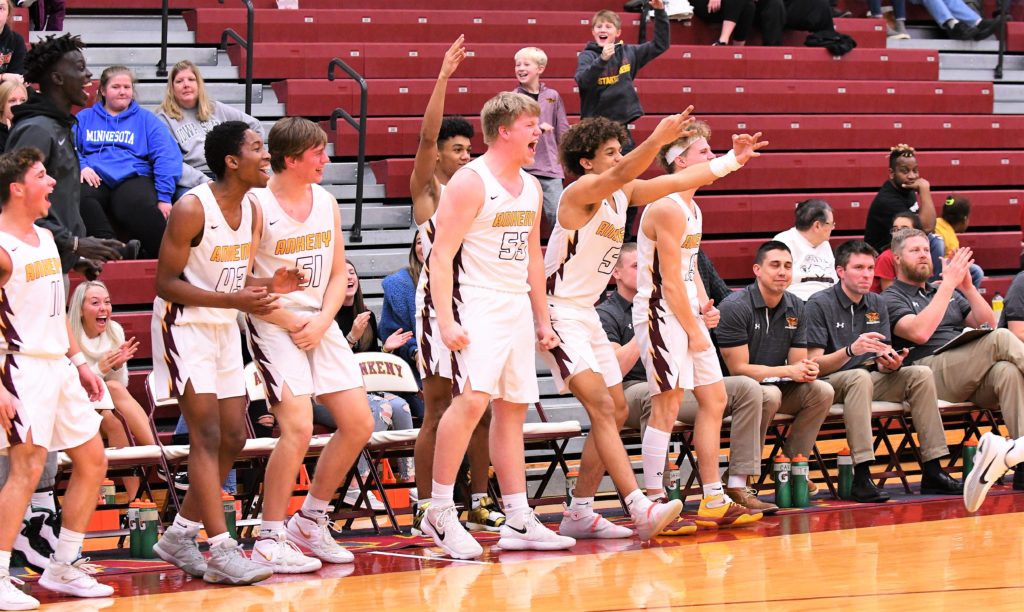 "(Ankeny is) a really good team, so it's always great to get experience against really good teams," Downs told the Ames Tribune. "We're going to play a lot of good teams so it's good to get used to this type of play level. It's something we'll have to get used to. We're really young; we need the experience."
The Hawks will play a non-conference game at Ottumwa (3-5) on Tuesday before traveling to No. 2 Ankeny Centennial on Friday.
"I think our seniors recognize how short your athletic career is, and they're trying to make the most of every practice and game," Carlson said.