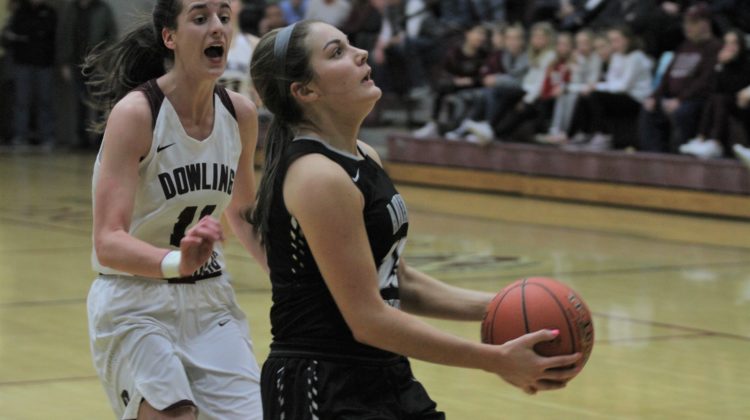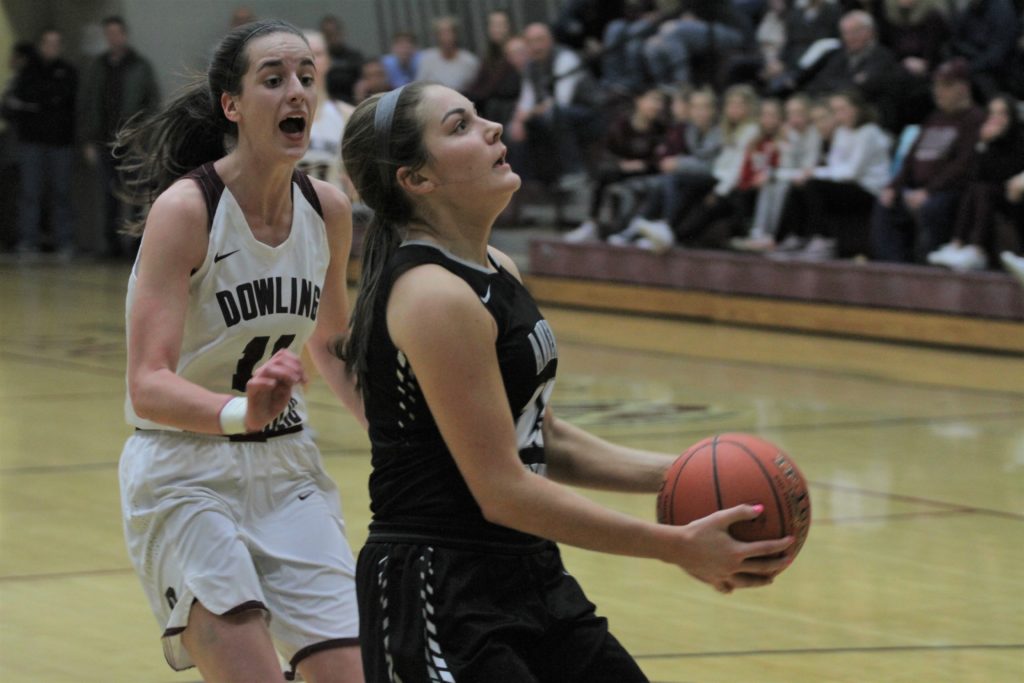 It wasn't the 29 points that Dowling Catholic's Caitlin Clark scored on Friday that spelled doom for the Ankeny Centennial girls' basketball team.
It was the timely 3-point goals from her supporting cast that proved to be the difference.
Grace Gaber and Ella McVey each had a trio of 3-pointers and Clark added two more as the fourth-ranked Maroons rolled to a 59-37 victory at Dowling. They improved to 2-1 in the CIML Central Conference and 7-2 overall, while No. 10 Centennial's records dropped to 1-2 and 4-4.
"We talked about how Clark can have her average, but we had to hold the role players down below their average and we couldn't do that tonight," said Centennial sophomore Cleao Murray.
Dowling held a 40-30 lead after three quarters, then broke the game open in the final period. McVey had a pair of 3-pointers and Gaber added another as the Maroons built a 49-32 advantage.
The Jaguars had won both meetings against Dowling last season.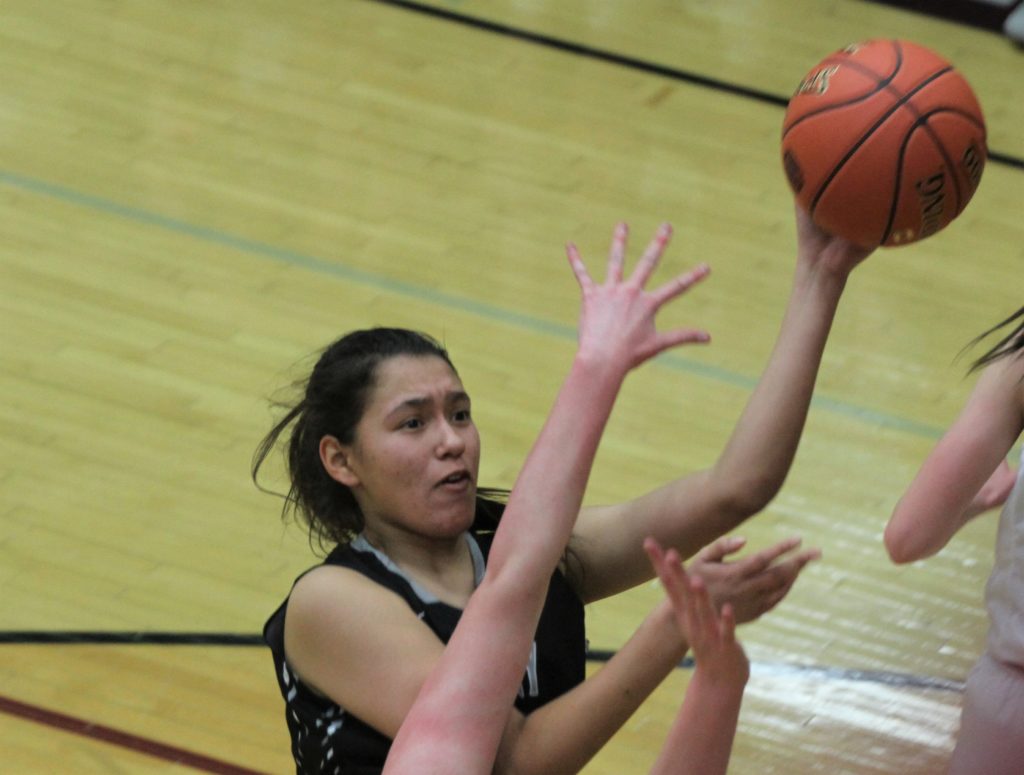 "When their other girls are making shots like that, they're very good," Centennial coach Scott DeJong said of the Maroons. "But we also gave them 18 offensive rebounds. You give a team like them 18 extra chances, they're going to score some points."
Clark, an Iowa recruit and one of the nation's top seniors, scored 11 of her points in the first quarter as Dowling jumped out to a 14-7 lead. She entered the game averaging 33.1 points.
"I thought we played pretty good defense on her. She was a few (points) under her average," DeJong said. "But when you score 15 points in a half against any team at all, it's an uphill battle. We were lucky we weren't behind by more at halftime probably."
Centennial made just 11-of-43 shots from the field, including 4-of-18 attempts from 3-point range. The Jaguars–who trailed at halftime, 24-15–could get no closer than six points in the second half.
Murray scored a career-high 16 points and grabbed five rebounds to lead Centennial. She scored 12 consecutive points during the first half, including a pair of 3-pointers, to keep the Jaguars within striking distance.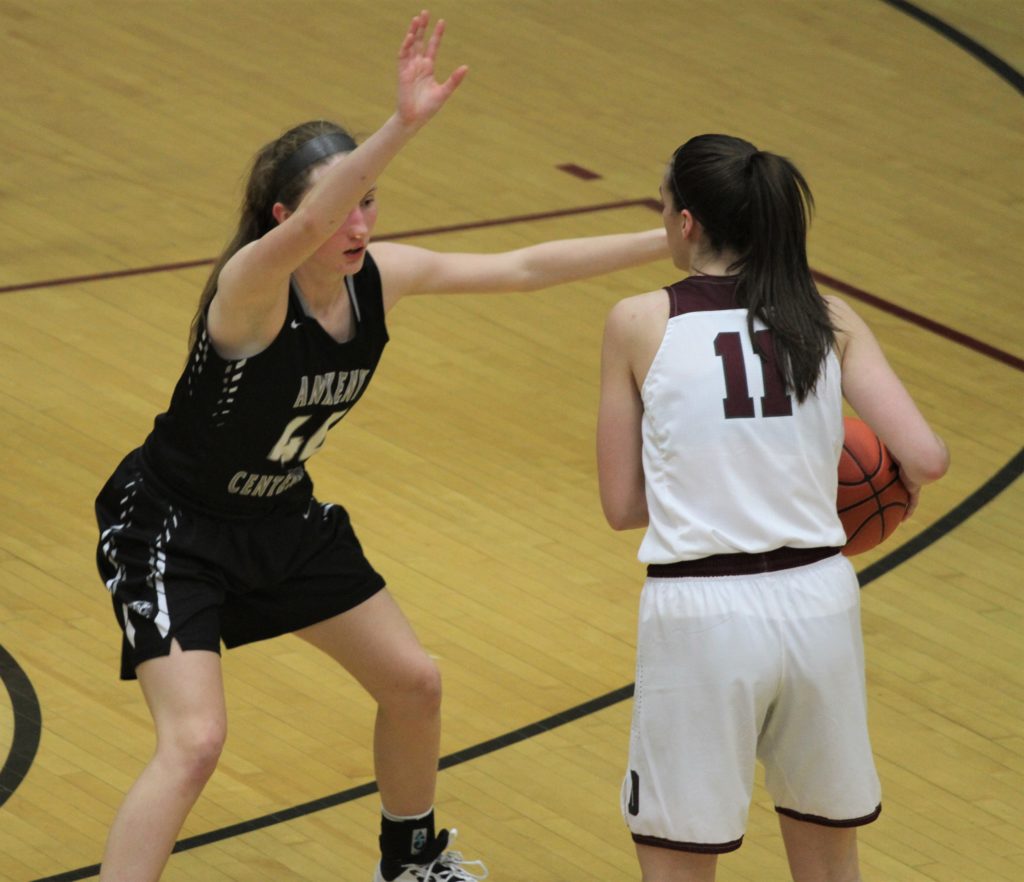 "I was doing whatever I could for my team to help score," Murray said. "We were struggling to get our offense going, and I thought somebody had to do that."
Meg Burns finished with seven points in the loss. She got her nose bloodied in the first half.
Jackie Pippett had six points and three steals for the Jaguars.
"Cleao did a good job," DeJong said. "It's disappointing that some of our other kids–our seniors–need to play way, way better than that for us to have a chance moving forward."
The Jaguars will play at Fort Dodge (3-6) on Saturday at 3:30 p.m.