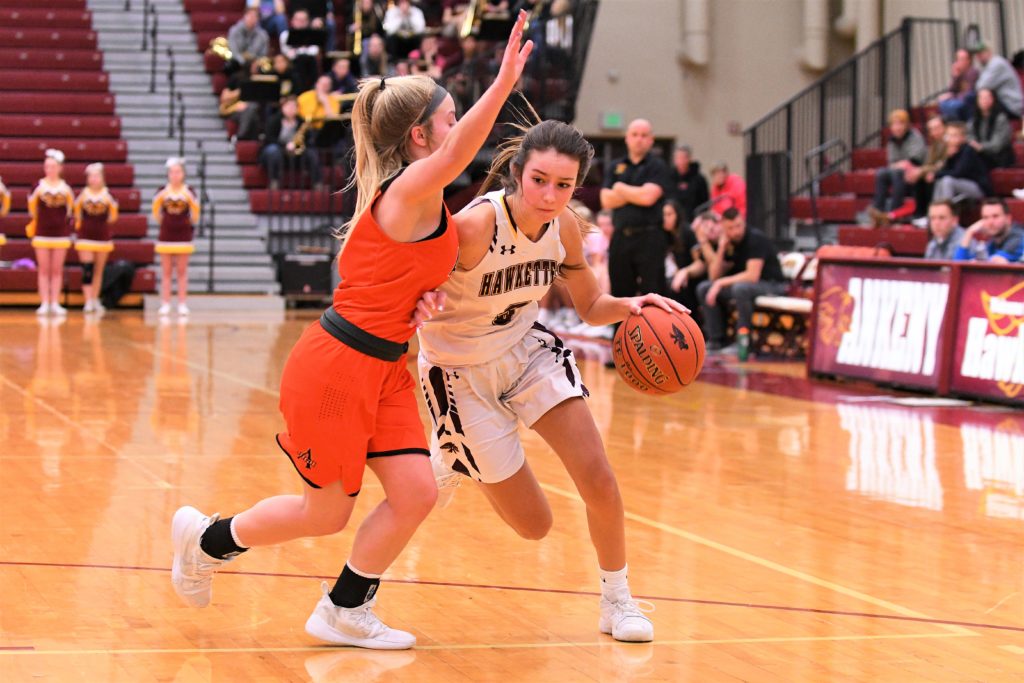 The Ankeny girls' basketball team suffered its fourth consecutive loss on Friday.
Off the court, the Hawkettes were also dealt a major blow.
Senior forward Holly Trimble, who was averaging 4.0 points and 3.5 rebounds per game, has been ruled out for the season. She has been battling a rare bone growth disorder and will have surgery on Jan. 20.
"Holly's that glue girl," said Ankeny coach Dru McAnelly. "She does everything pretty well, and we're really going to miss her. It just got to the point where she literally can't put on a pair of shoes. (The pain) is unbearable."
Without the 5-foot-11 Trimble, the Hawkettes are not only short-handed–they're just short. Six-footer Isabelle Vacek and 5-10 Calyssa Wright were the only post players who saw action in Friday's 56-48 loss to visiting Ames, the No. 11 team in Class 5A.
Ankeny was already without injured junior forward Abby Johnson, who is hoping to return next month.
"We just don't have much length," McAnelly said.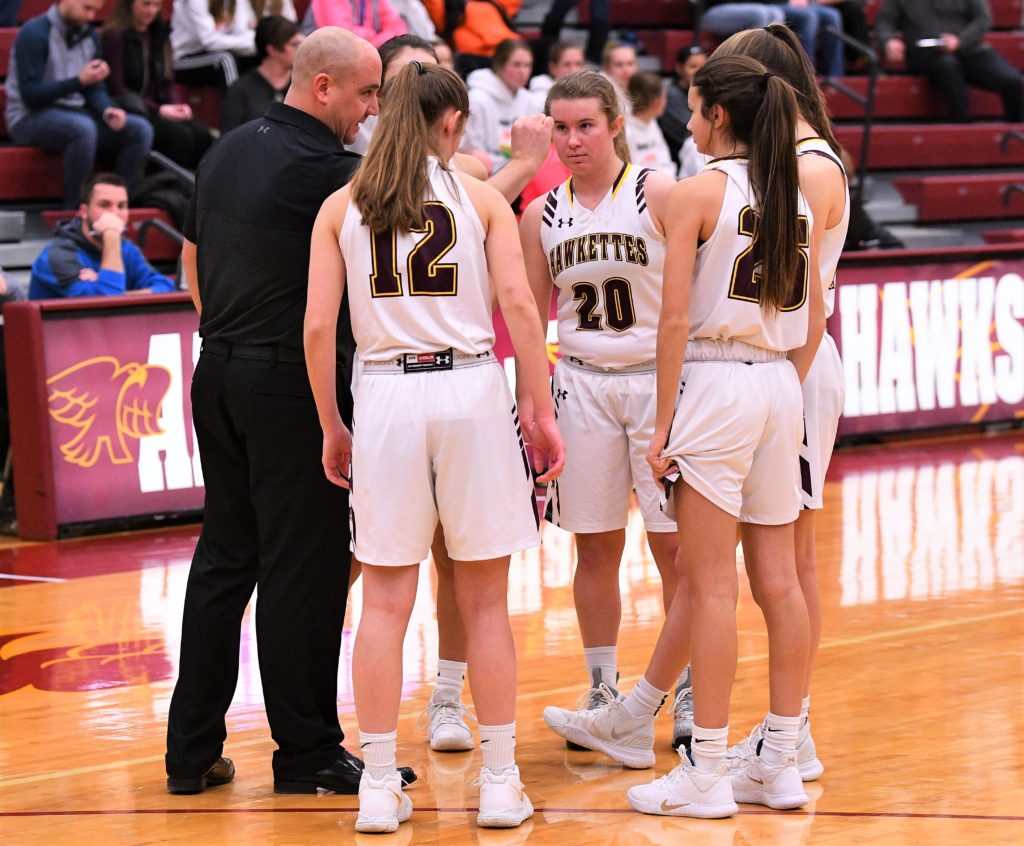 The Hawkettes will try to overcome their lack of size with some speed and quickness. More than half of their baskets came from 3-point range on Friday.
Senior guard Kayla Pitz poured in a career-high 24 points on 10-of-19 shooting, including 4-of-9 from behind the arc. Rachel Christmann added nine points on 3-of-4 shooting from behind the line.
Jenna Pitz grabbed six rebounds, but Ankeny's third-leading scorer was held without a point.
"We hung in there, and we fought," McAnelly said. "It was a three-point game with 2 1/2 minutes left. We just came up a little short."
Ames jumped out to an early 12-0 lead and held a 23-15 advantage at halftime. The Little Cyclones led by as many as 15 points in the second half before Ankeny rallied.
"We played more man (defense), and I thought we did a good job," McAnelly said. "We also played a triangle-and-two in the fourth quarter that really bothered them and gave us a chance to win the game."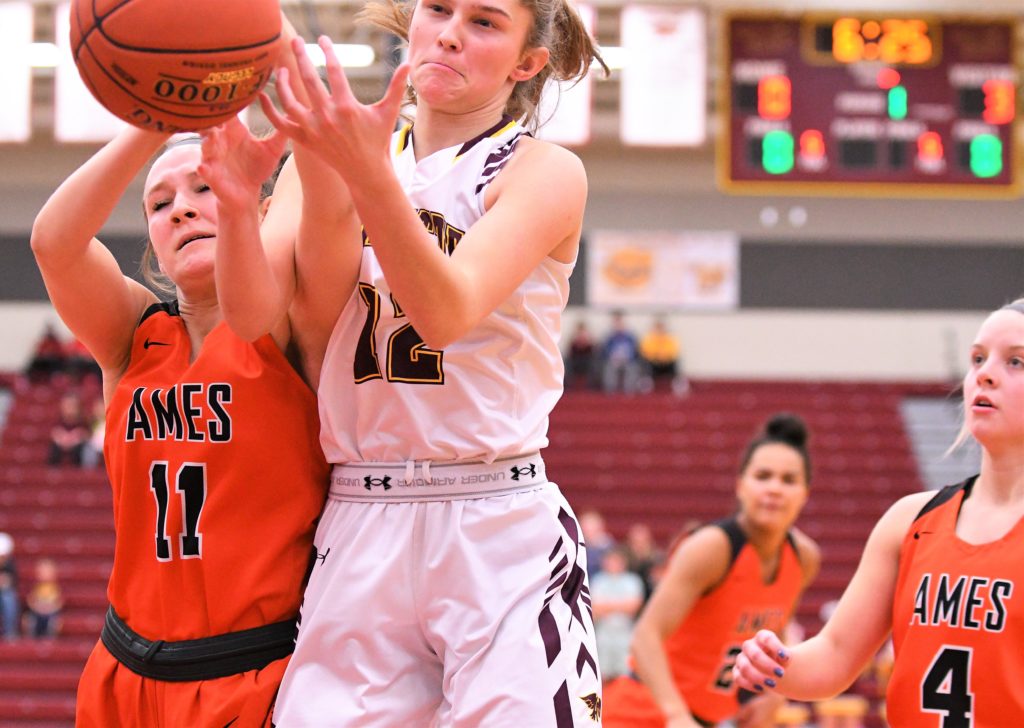 Caroline Waite scored 18 points to lead Ames. She went 3-for-6 from 3-point range.
Teagan Lipsey had 17 points. Ashley Iiams added 10 points, 10 rebounds and five assists.
The Little Cyclones made eight of their last nine free throws to seal the win.
"Those are the plays you've got to make at the end of the game if you're going to have a chance to win in tough conference games. I'll give the kids credit, they did," Ames coach Joel Sullivan told the Ames Tribune. "They stepped up, they made plays, they moved the ball well. We didn't turn it over late in the game, and we talked about the fact that we needed to make them come out and guard us. We did a better job of that."
Ames improved to 2-1 in the CIML Central Conference and 6-3 overall. Ankeny's records dropped to 0-3 and 4-5.
The Hawkettes will play a non-conference game at Ottumwa (5-3) on Tuesday before traveling to No. 10 Ankeny Centennial on Friday.