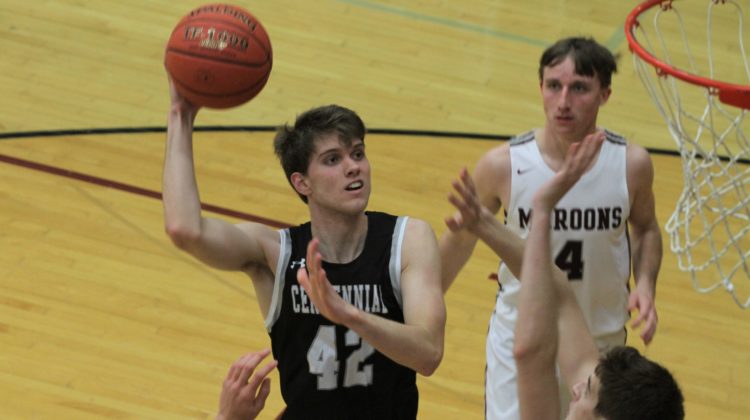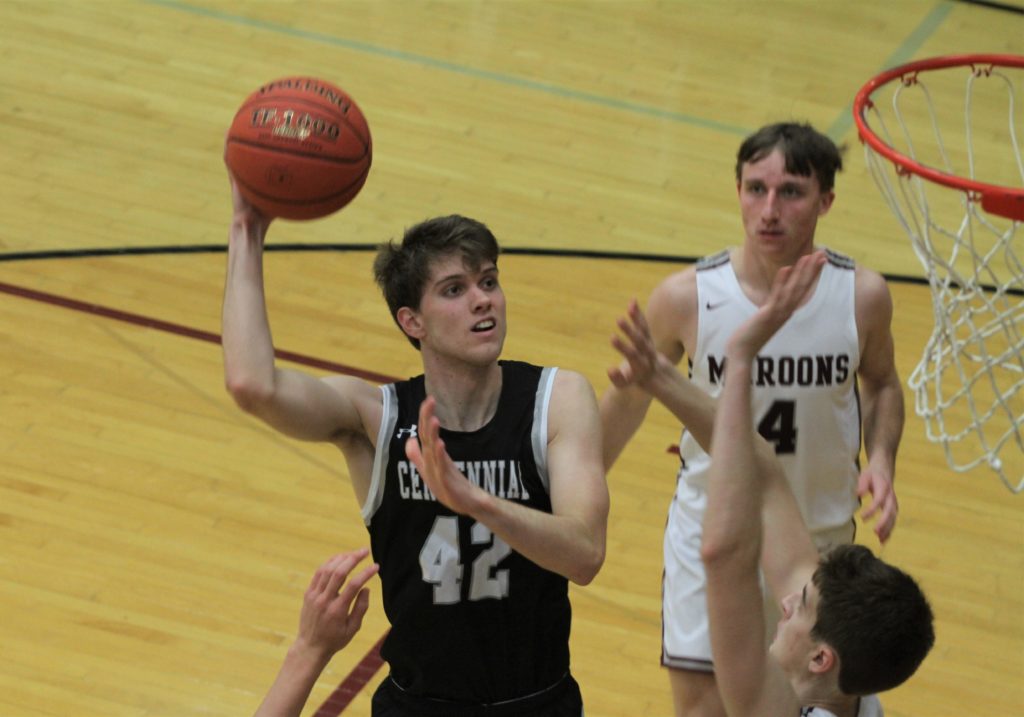 The showdown for first place in the CIML Central Conference boys' basketball race was decided in the first 8 minutes of the game.
Ninth-ranked Dowling Catholic jumped out to a 19-5 lead over No. 2 Ankeny Centennial and cruised to a 68-55 victory on Friday, handing the visiting Jaguars their first loss of the season.
"You can't get down 14 points at the end of the first quarter," said Centennial coach Bob Fontana. "And you can't have one of your best players at both ends of the floor (Cody McCullough) playing 9 1/2 minutes the whole game (before fouling out). Dowling's the wrong team to do that against."
Ryan Riggs scored 21 points and grabbed 10 rebounds as Dowling improved to 3-0 in the conference and 6-1 overall. Matt Stilwill added 13 points and eight rebounds for the Maroons, who extended their winning streak to six games.
Micah Johnson had 14 points to lead Centennial, which fell to 2-1 in the league and 6-1 overall. Jaron Crews added 11 points.
"They do (have a lot of size), but we didn't really come ready to play, though," said Johnson. "I thought we weren't as physical as we normally are. They outboarded us pretty big. We're disappointed in ourselves, but we'll be ready the next time they come play us."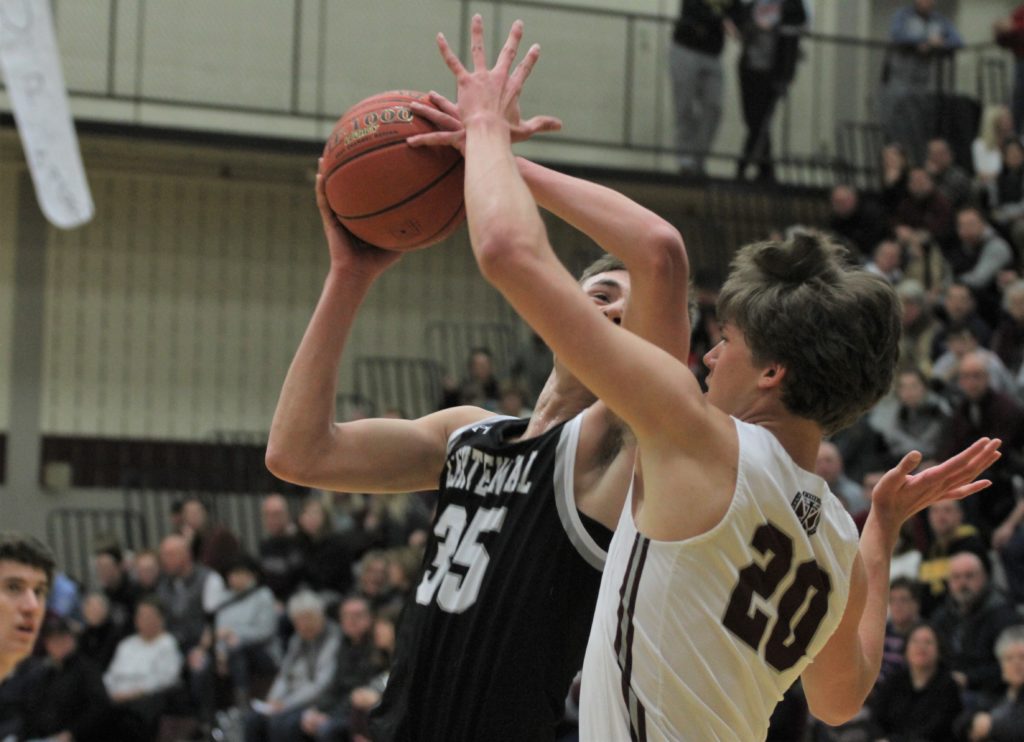 Dowling's fast start was ignited by 6-foot-7 freshman Omaha Biliew, who is considered one of the nation's top prospects in the Class of 2023. After coming off the bench, Biliew scored six consecutive points midway through the period, including a dunk after he drove the length of the court.
"We knew coming into the game he was pretty athletic," Johnson said. "Nobody picked him up, it was a little too late and he rose up and put that down."
Biliew finished with nine points and six rebounds. He entered the game averaging a modest 3.7 points and 3.7 rebounds.
"He's 15 years old, and people have to remember that about him," Dowling coach Mike O'Connor said of Biliew. "He's going to be a really, really good player. He's come a long way since Nov. 15, and we hope he's only going to get better."
Centennial used a 17-8 run in the second quarter to close the gap to 29-22. Crews scored seven points during the run, including a pair of 3-point goals.
But Dowling then answered with an 8-2 run to close the half. Stilwill scored all eight of the points as the Maroons built a 37-24 advantage.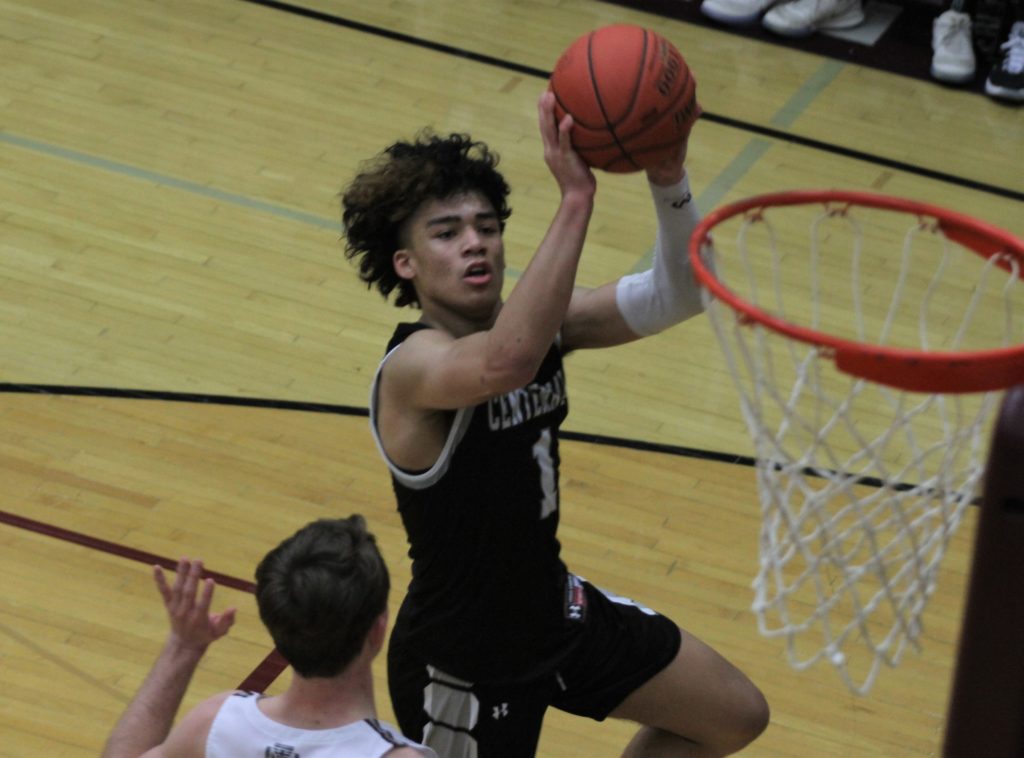 The Jaguars had no offensive rebounds in the first half.
"They were more physical than us tonight," Fontana said. "We didn't rebound well, and I thought the first quarter we did a lot of standing on offense. And then our inefficient offense led to some breakdowns defensively."
It didn't help that McCullough spent most of the game on the bench. He scored just five points before fouling out late in the third quarter.
"McCullough and Micah are so good on the glass that we felt like that was one stat that we had to win," O'Connor said. "We made it an emphasis because we felt like if we didn't rebound tonight, we had no chance to beat them."
Centennial's Cade Macke made a 3-pointer to end the third quarter to cut Dowling's lead to 53-39. Macke caught an inbounds pass in the left corner, then adjusted his shot in mid-air to avoid a block attempt by Biliew.
That basket was part of a 9-0 run by the Jaguars, who later got a dunk from Johnson to pull within 53-43 early in the fourth quarter.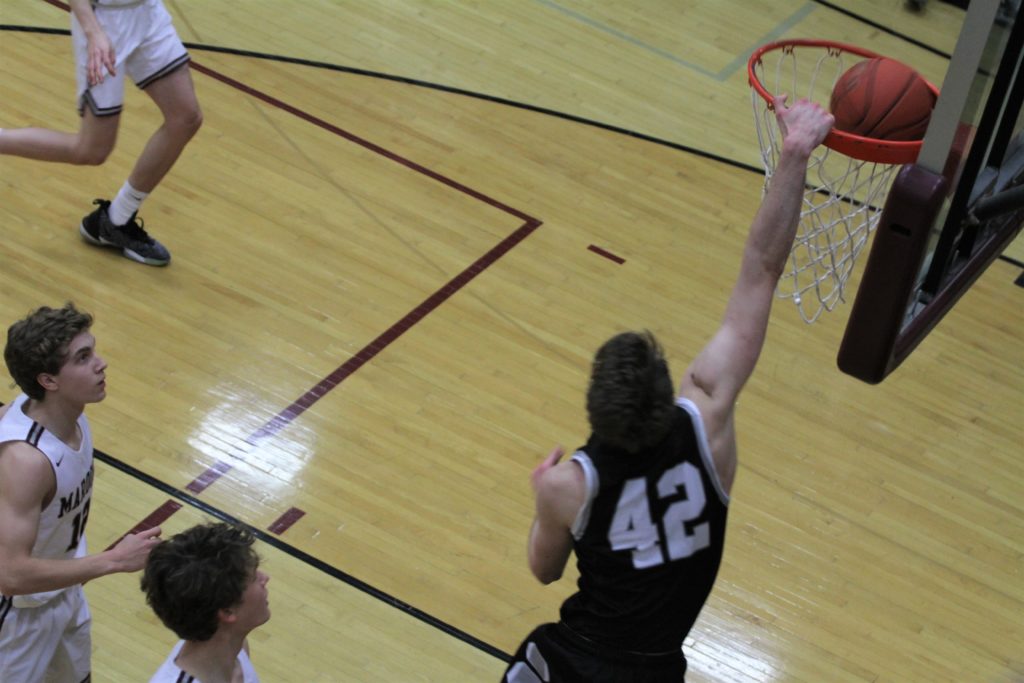 "I knew running the lane that there was one guy back," Johnson said. "I saw him go underneath me, so I saw the opportunity and took it."
Dowling responded, however, with a 12-5 run that sealed the victory. Riggs had six points in the run.
"After the first quarter, the game was pretty even," O'Connor said. "I think we were pretty fortunate that maybe we jumped on them early and maybe they weren't quite ready to come back from break just yet. That quarter really seemed to be the difference in the game."
The Jaguars will host Sioux City North (1-7) on Saturday at 3:30 p.m.
"Everything that we didn't do tonight is correctable," Fontana said. "It starts with the mental approach because the body will follow the mind."