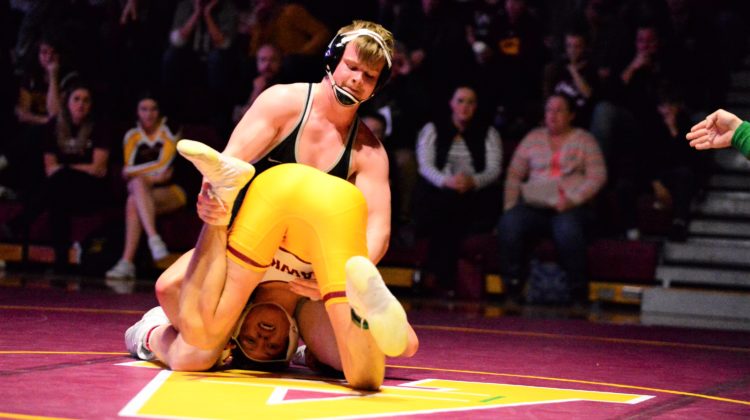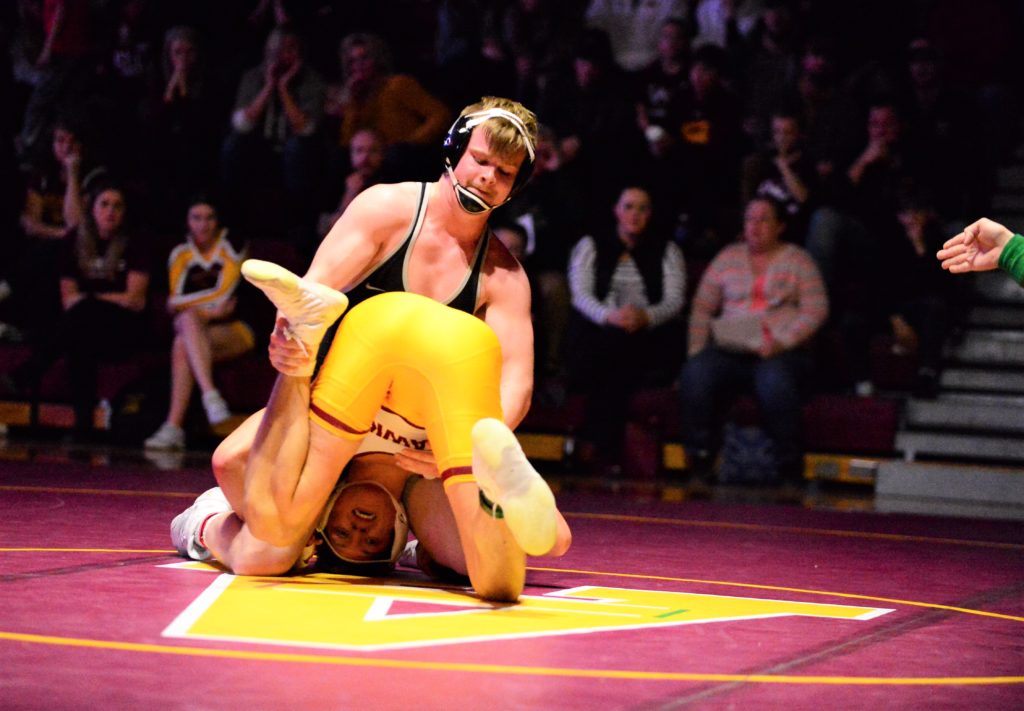 Ankeny Centennial's first trip to one of the Midwest's premier wrestling tournaments featured a slow start and a strong finish.
After going 1-2 on Friday in The Clash XVIII at Rochester, Minn., the Jaguars won all three of their dual meets on Saturday to capture the Division VII title. They are now 11-3 on the season.
"It was fun to wrestle some out-of-state teams," said Centennial coach Jay Groth. "We wanted to see what we needed to improve on, and some of our weaknesses got exposed."
Centennial opened the tournament on Friday with a loss to Long Prairie-Grey Eagle/Browerville (Minn.). That team graduated only one senior from last year's state championship squad.
"We started a little flat," Groth said. "We were the fifth seed in our bracket, and that first team we faced was really tough. They were a solid team all the way through. We were a little off our usual selves, and they beat us. And then we kind of stayed in that same mode for the next meet."
In its second match, Centennial dropped a 36-32 decision to Gale-Ett.-Tremp./Melrose-Mind. (Wis.). The Jaguars held a 32-27 lead before losing the last two matches.
"We should have won that one," Groth said. "We got pinned at a couple spots where we were winning. That was a 15- to 24-point swing, and that was the difference."
The Jaguars completed the opening round with a victory over Ellsworth (Wis.). That allowed them to place seventh in the eight-team bracket.
On Saturday, Centennial posted a 47-28 win over Punahou (Hawaii) and a 45-30 victory over Slinger (Wis.). The Jaguars also defeated Anoka (Minn.).
"After those first two duals, we kind of figured things out a little bit," Groth said. "We won our last dual (Friday), then went undefeated the next day. Things got better."
Centennial's top-ranked Logan Neils went 6-0 in the tournament at 170 pounds. No. 2 Ben Monroe at 152 and No. 10 Carter Cahill at 160 also went unbeaten.
Monroe had two pins and four technical falls, while Neils had four pins, a technical fall and a major decision. Cahill also scored bonus points in all of his matches.
"Those three guys all wrestled real well," Groth said.
Centennial will host a pair of CIML Central Conference dual meets this week. The Jaguars will face Urbandale on Tuesday and Dowling Catholic on Thursday.