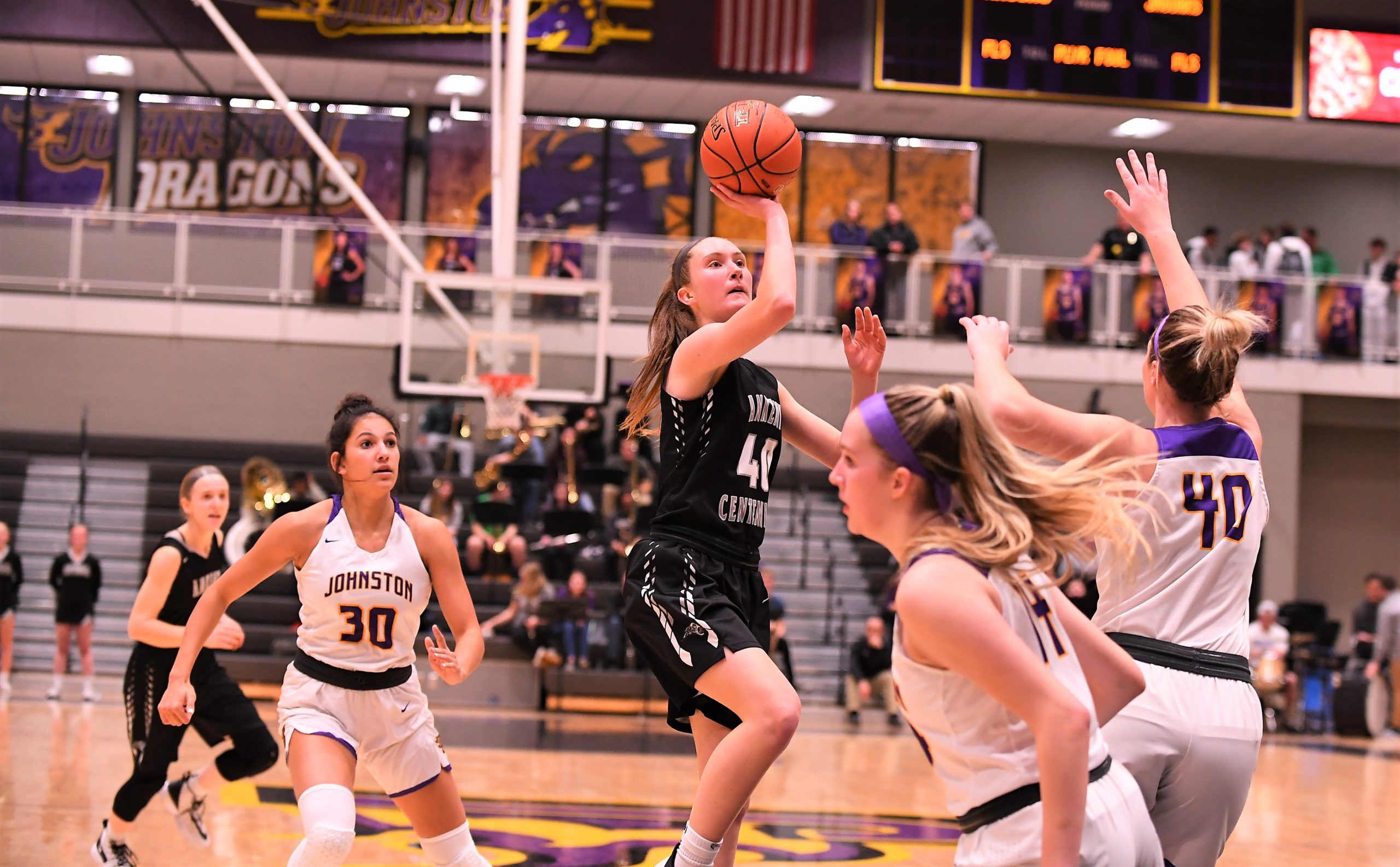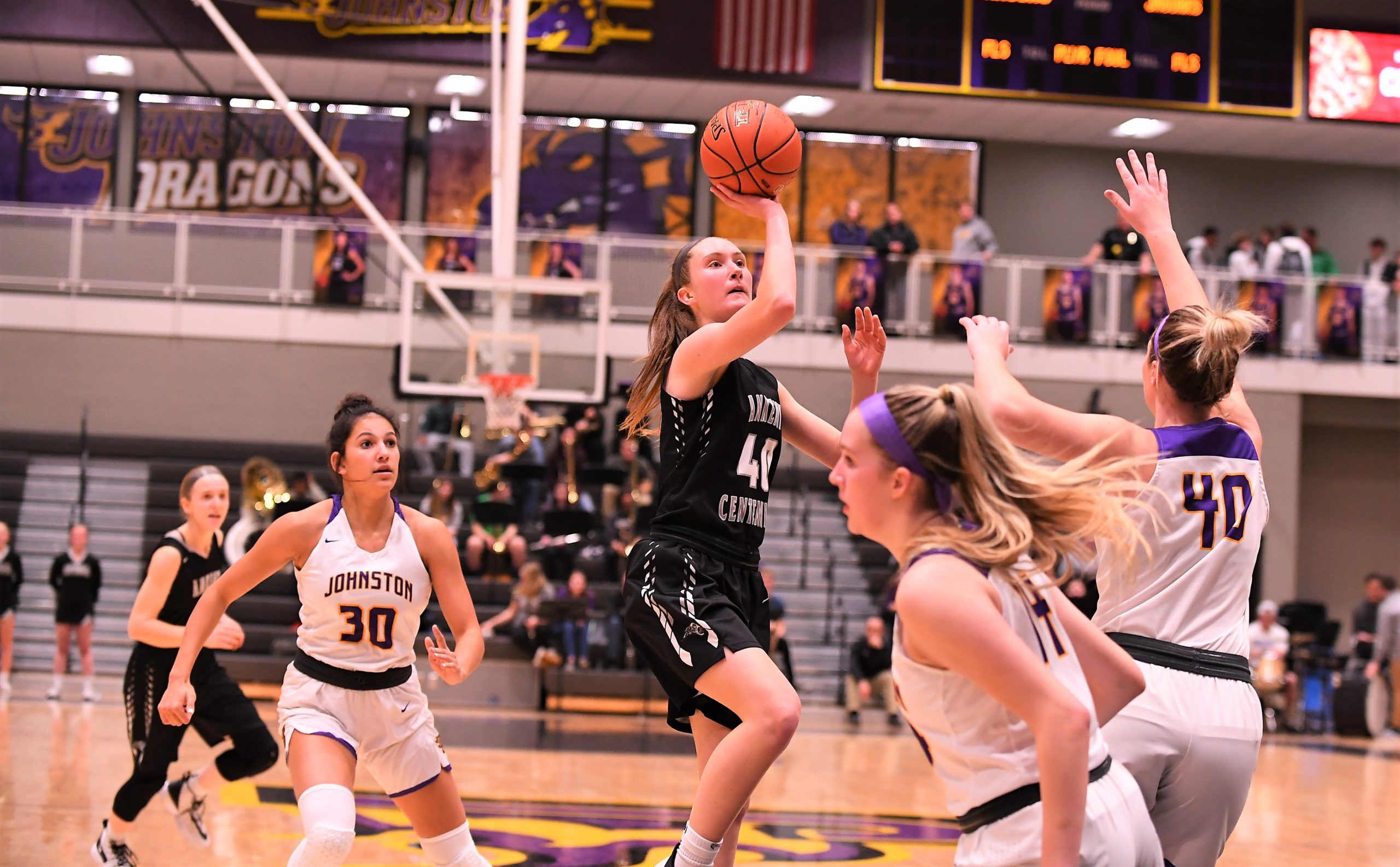 On Friday night, Meg Burns and the Ankeny Centennial girls' basketball team struggled to put the ball in the hoop.
The 10th-ranked Jaguars didn't have that same problem on Saturday afternoon.
Less than 24 hours after dropping a 59-37 decision at No. 4 Dowling Catholic, Centennial traveled to Fort Dodge for a non-conference game and set a school record by making 15-of-29 3-point attempts en route to a 71-34 victory over the Dodgers.
Burns led the way by scoring a career-high 24 points on 8-of-10 shooting from behind the arc, which set another school record.
"It was just one of those games where shots were falling," said Burns. "Everyone was knocking down shots which really got our confidence up."
Five different Jaguars made at least one 3-pointer. Taylor Runchey went 4-for-6 from behind the line and scored a season-high 12 points while also dishing out 10 assists.
"We shot the ball really well, and we're capable of that," said Centennial coach Scott DeJong. "We haven't seen much zone, and they played a little bit of zone.and we got things going. We had multiple players shoot well."
Cleao Murray had nine points, five assists and two blocks in the win. Lizzie Strom added seven points and five rebounds.
The Jaguars used a 32-point second quarter to build a 50-13 halftime lead.
"It was nice to get back on the court right away after Friday and to see shots go in," Burns said. "After shooting poorly against Dowling, it is a big confidence boost for us."
Centennial improved to 5-4 on the season. The Dodgers' record dropped to 3-7.
"It's always good to get back on the winning side," DeJong said. "That was one of the nice things about having a game on Saturday, I guess."
The Jaguars will play at Marshalltown (2-8) on Tuesday before hosting Ankeny on Friday.
"We just have to be more consistent," DeJong said. "If we can do that, I think our team can grow a little bit more."