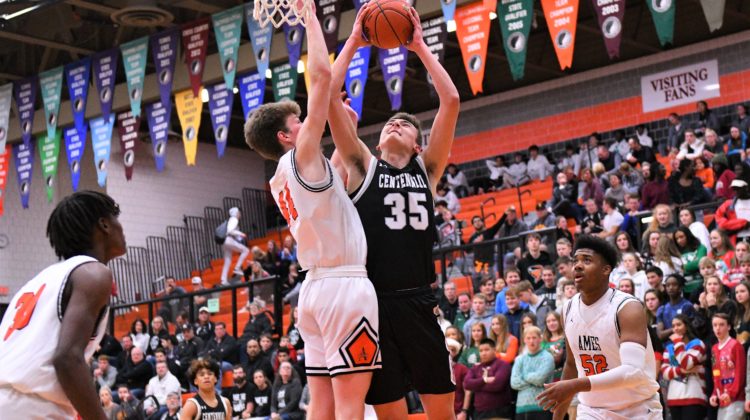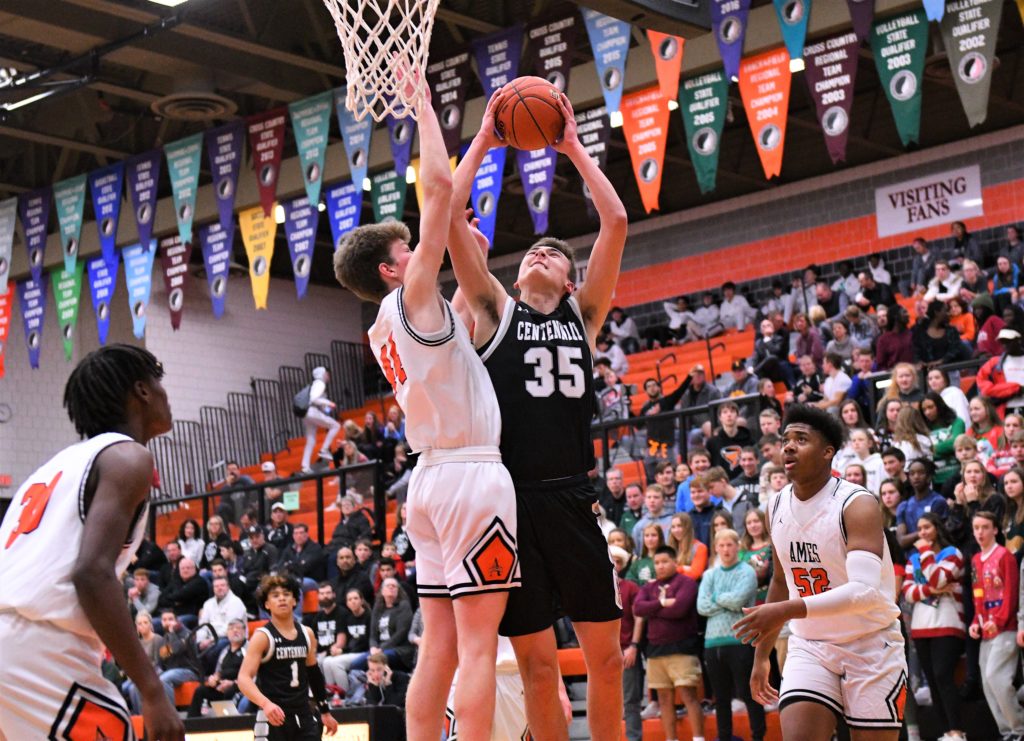 The struggling Marshalltown boys' basketball team needed to find a way to solve its scoring woes.
A visit from fifth-ranked Ankeny Centennial on Tuesday was not the answer.
The Jaguars turned in a dominant defensive performance to post a 67-34 victory. They improved to 8-1 on the season.
Marshalltown (3-6) has scored 35 or fewer points in five of its six losses.
"They had a close game against Valley (on Friday)," Centennial coach Bob Fontana said of the Bobcats. "That got our kids' attention, and I thought we were very businesslike tonight. The kids came out and did exactly what we wanted them to do."
Centennial reeled off 21 unanswered points in the first quarter to build a 23-2 lead. The Jaguars held a 46-19 margin at halftime.
"It came down to that they were ready to play from the start and got a good jump on us, and we weren't ready," Bobcats coach Mike Appel told the Marshalltown Times-Republican. "We got down early and we kind of folded and really kind of quit to be honest. We had a hard time scoring the ball."
Cody McCullough scored a season-high 23 points and grabbed 13 rebounds to lead the Jaguars. It was his fifth double-double of the season.
In the Jaguars' only loss at Dowling Catholic on Friday, McCullough played just 9 1/2 minutes before fouling out.
"It's really important to have him on the floor for many reasons," Fontana said.
McCullough made 8-of-10 shots from the field and all seven of his free throws. He also had two blocks.
Jaron Crews had 11 points and six assists. Preston Kelling contributed 10 points and three steals, while Colin McAleer added nine points and six rebounds.
"It was good to get everybody in again," Fontana said. "It was a nice road win."
McAleer went 2-for-4 from 3-point range. Four of his teammates also connected from deep as Centennial went 6-for-17 from behind the arc.
"They moved the ball well in our zone," Appel said of the Jaguars. "Their bigs were rebounding well. It seemed like every time we had missed shots, they were getting those second opportunities off the offensive rebounds. We had a really hard time of keeping them off the glass. They did a good job of finding those bigs inside and were cutting off of them."
The Jaguars will host a CIML Central Conference battle against Ankeny on Friday.