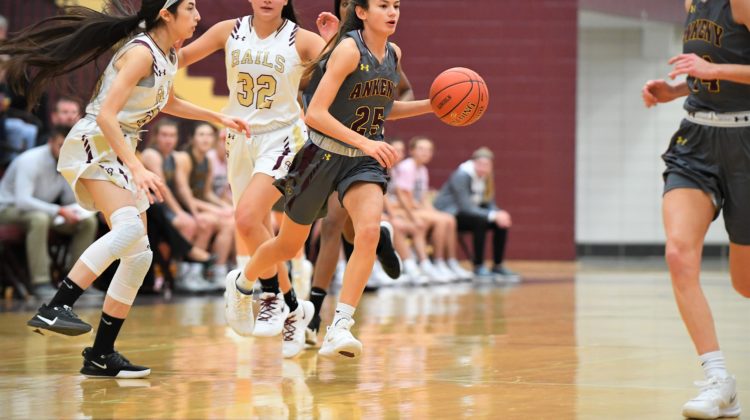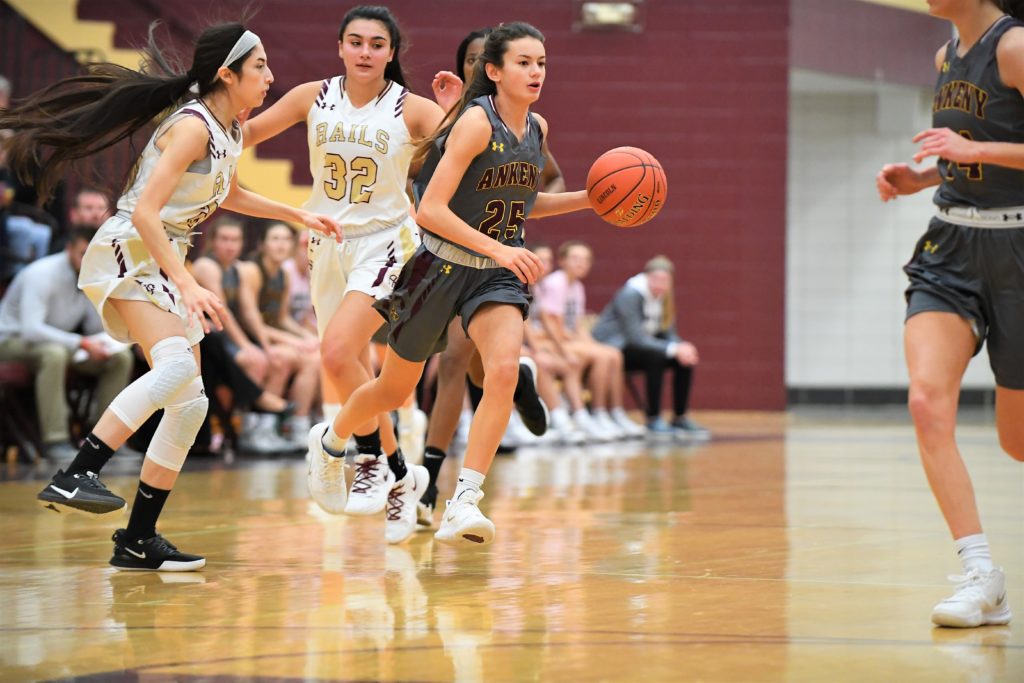 A 19-0 run in the second quarter helped the Ankeny girls' basketball team snap a four-game losing skid on Tuesday.
The Hawkettes built a 37-19 halftime advantage at Ottumwa and went on to post a 62-45 victory over the Bulldogs in a non-conference game.
"I thought we could press and really bother them and then fall back," said Ankeny coach Dru McAnelly. "They're not a great shooting team, and we were able to get some stops and get out in transition."
The win evened Ankeny's record at 5-5 heading into Friday's CIML Central Conference showdown at 10th-ranked Ankeny Centennial. The Bulldogs dropped to 5-4.
"It's been a rough patch with the news about Holly (Trimble and her season-ending injury)," McAnelly said. "This (win) came at a good time for this team. It's nice to get a win and a little momentum going into our big game on Friday."
Kayla Pitz scored 19 points to lead the Hawkettes. She is averaging 19.5 points over the last six games.
"She's really been playing well," McAnelly said. "They started the game face-guarding her, but she didn't panic and let the game come to her."
Jenna Pitz had 15 points, Calyssa Wright chipped in 12, and Ashley Harrington added nine. Jenna Pitz had a trio of 3-point goals in the first quarter.
"We had nice contributions from a lot of players," McAnelly said. "It was nice to see Jenna break out like that. She's been in a little bit of a shooting slump."
A 3-pointer by Harrington broke a 14-14 tie and sparked the Hawkettes' big run.
"Ankeny is a little like us. They live and die by the 3," Bulldogs assistant coach Davion Scott, who was filling in for head coach Joe VandenBerg, told the Ottumwa Courier. "And we lost our man on defense. It just slipped away from us."
Grace Bookin-Nosbisch scored 16 points to lead the Bulldogs. Alli Bookin-Nosbisch added 13.