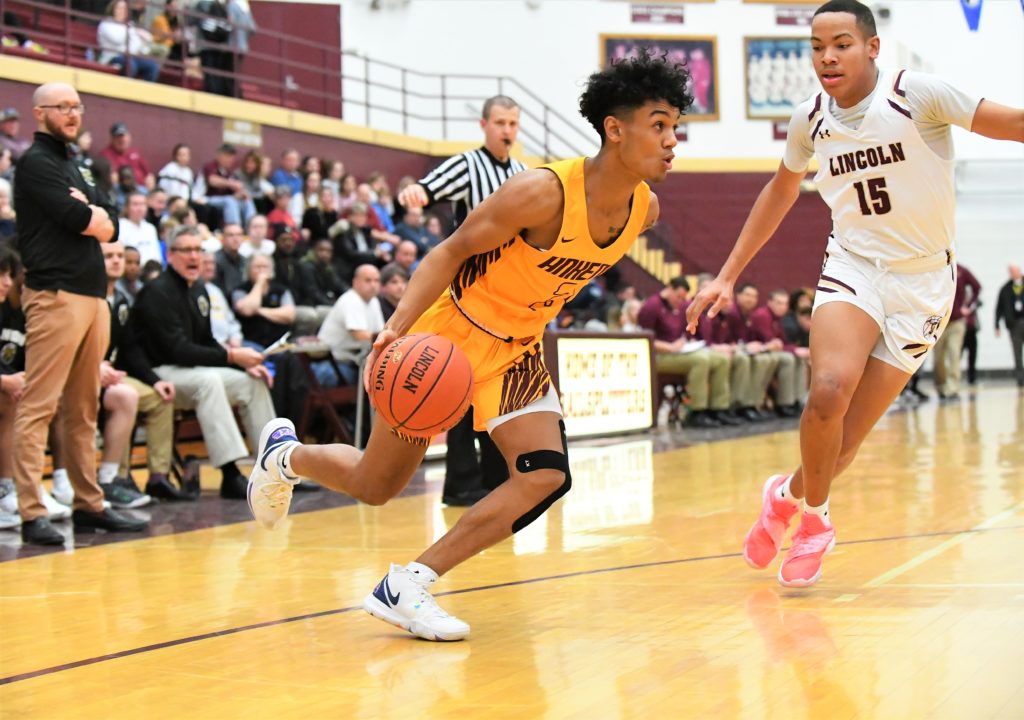 A long road trip to Ottumwa provided a huge challenge for the Ankeny boys' basketball team on Tuesday.
Waiting for the Hawks' arrival was junior forward Trae Swartz, the Class 4A scoring leader with an average of 25 points per game.
"He's really good," said Ankeny coach Brandt Carlson. "He can shoot the 3-pointer, and he can post up. They run everything for him, and he doesn't get tired."
However, Ankeny was more than up for the challenge. The Hawks held Swartz to just 11 points and posted a 57-47 victory at Evans Middle School.
Ankeny improved to 7-1 with its fourth straight win. The Bulldogs (3-6) lost their fourth consecutive game.
"Ottumwa is a lot better than their record," Carlson said. "They have the one really outstanding player who is tough to deal with. He gave us a lot of problems tonight, but at the end of the day we made some plays–Jaxon (Smith) and Braxton (Bayless) were both great–and it was a good win on the road."
Smith scored 16 of his 20 points in the first half as Ankeny built a 34-25 lead. Bayless finished with 18 points.
Ottumwa opened the second half with a 6-0 run to pull within 34-31. But the Hawks never relinquished the lead.
Bulldogs coach Neil Hartz was pleased with his team's effort.
"I can walk out of this locker room tonight, lose by 10 and be pretty happy about that," Hartz told the Ottumwa Courier. "When we force teams (to play) the way we want to play, like we did in the second half, there isn't a team in Class 4A we can't take the floor against and be in the game in the fourth quarter. We got the shots–we just didn't make them–and I'll take that over turnovers late in the game."
Kie Glosser scored 14 points to lead Ottumwa, which went 6 minutes between baskets in the fourth quarter. The Hawks then made five free throws in the final minute to seal the win.
"Braden Simonsen did a good job of guarding (Swartz) in the fourth quarter," Carlson said. "He made things hard for him, and that was really crucial."
Ankeny will travel across town for a CIML Central Conference showdown against fifth-ranked Ankeny Centennial on Friday.