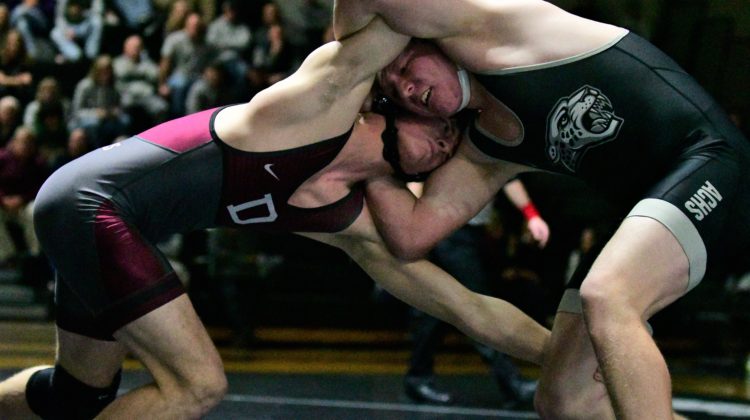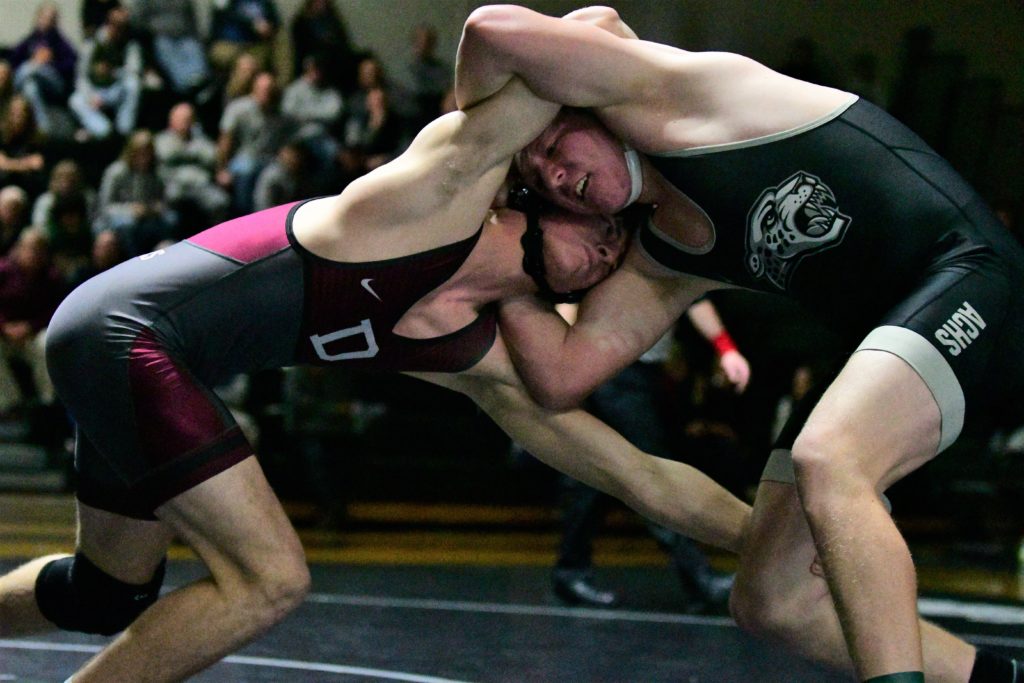 The Ankeny Centennial wrestlers celebrated their Senior Night on Thursday with a 47-26 victory over visiting Dowling Catholic.
The Jaguars, who are sixth in The Predicament's Class 3A dual rankings, improved to 3-0 in the CIML Central Conference. They are now 13-3 overall.
"It was a big Senior Night," said Centennial coach Jay Groth. "We had 17 (senior) wrestlers and managers along with a cheerleader, so we had 18 families out there. It was a big night."
Centennial won eight of the 14 matches and had six pins. Five of those falls came in the first period, including one by Carter Bennett, who pinned Hunter Cruchelow at 138 pounds with one-tenth of a second remaining on the clock.
Jackson Helmkamp at 126, top-ranked Logan Neils at 170, Michael Witt at 195, No. 6 Jackie Wells at 220 and No. 8 Jackson Bresson at 120 also had pins for the Jaguars. No. 1 Ben Monroe at 145 and Jacob Cuppy at 152 each won by forfeit.
It was Centennial's eighth dual meet in the last week. The Jaguars went 4-2 in The Clash XVIII last weekend at Rochester, Minn., before posting a 66-9 win over Urbandale on Tuesday.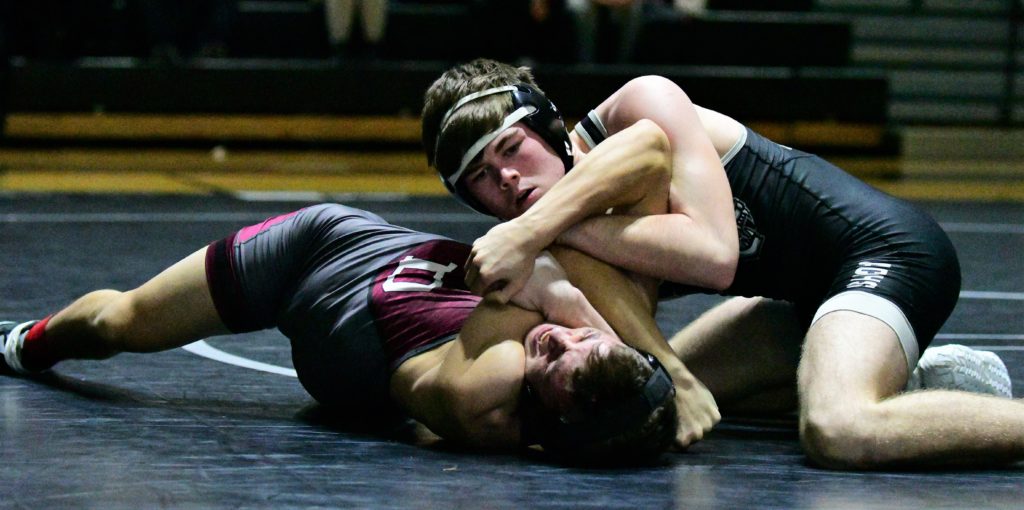 "We could use a break," Groth said. "Our varsity won't be wrestling on Saturday. They'll be going to Meals from the Heartland to help prepare meals for people all over the world."
Dowling got a technical fall from No. 7 Khyler Carstarphen at 106 and pins from No. 8 Ethan Mahoney at 113 and No. 10 Carson Murray at 132. The Maroons also knocked off two of Centennial's rated wrestlers.
The best match of the night came at 160, where Dowling's Max Derry posted a 14-12 overtime victory against No. 9 Carter Cahill. Cahill got two late takedowns to force overtime before Derry got a takedown in the extra period.
"Cahill cut down to 152 even though he wrestled at 160. That was part of it," Groth said. "Mentally and physically, he just felt like he was tired and didn't have his normal energy and movement. It was really just a one-time deal."
At 182, Dowling's Carson Hagan used an early five-point move to post a 7-2 decision over No. 9 Ethan Frazier.
"Frazier is working on some things he needs to get better at," Groth said. "He took a bad shot and got caught in a bad position, got on his back and got down 5-0 right away. The Dowling kid then made it tough for him to score the rest of the way."
Still, the results were much more positive than negative for Centennial, which only needs to beat Ames and No. 8 Johnston in the next two weeks to wrap up the Central Conference title.
Groth wore a colorful black-and-white sport coat for the Senior Night festivities.
"It was fun," he said.
Here are the match-by-match results:
Centennial 47, Dowling 26
126: Helmkamp (AC) pinned James, 4:17; 132: Murray (D) pinned Mayer, 1:40; 138: Bennett (AC) pinned Cruchelow, 2:00; 145: Monroe (AC) won by forfeit; 152: Cuppy (AC) won by forfeit; 160: Derry (D) beat Cahill, 14-12 (OT); 170: Neils (AC) pinned Collins, 1:15; 182: Hagan (D) beat Frazier, 7-2; 195: Witt (AC) pinned Wunn, 1:01; 220: Wells (AC) pinned Rumley, 1:05; 285: Nank (D) beat Parlee, 3-1 (OT); 106: Carstarphen (D) won by technical fall over Wiener, 15-0; 113: Mahoney (D) pinned Janssen, :46; 120: Bresson (AC) pinned Quinn, 1:03.