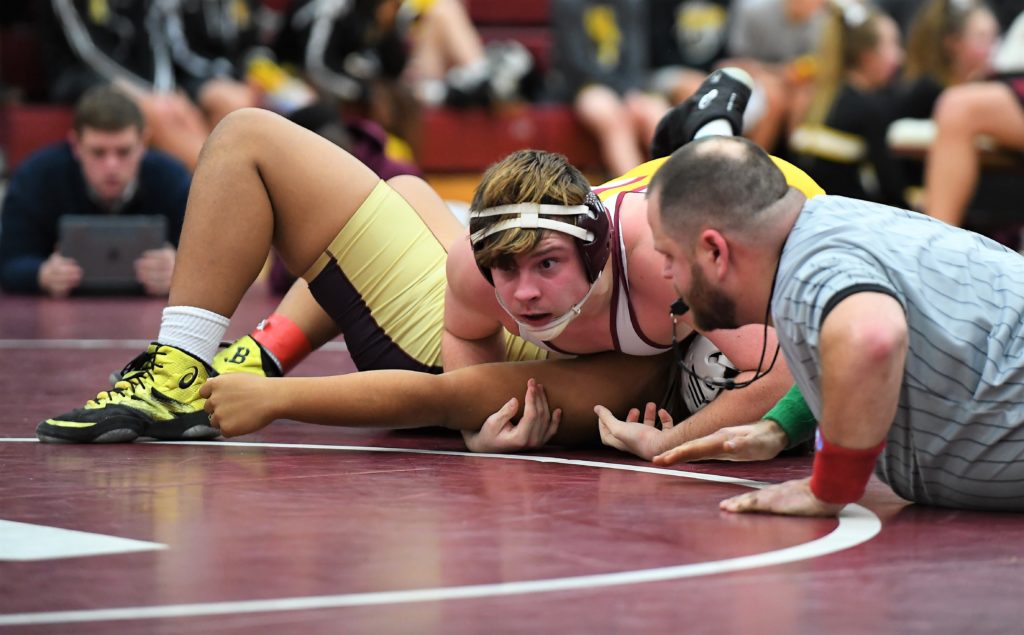 The Ankeny wrestling team competed without two of its ranked wrestlers on Thursday.
It didn't matter.
The Hawks, who are 13th in The Predicament's Class 3A dual rankings, won 11 of the 14 matches and rolled to a 54-15 victory at Urbandale. They raised their records to 1-1 in the CIML Central Conference and 7-4 overall.
"It was a good win for us," said Ankeny coach Jack Wignall. "We had some guys out, but I was real happy with how we wrestled."
Ankeny's lineup did not include Cael Cox, who is ranked seventh at 120 pounds, and Jace Anderson, who is ranked 10th at 126. Both are nursing minor injuries.
"They're just a little dinged up, and we didn't want to take any chances," Wignall said. "If you're not careful, little things can turn into big things. But I think they'll be back next week."
Ankeny had been idle since competing at the Battle of Waterloo on Dec. 20-21. A dual meet at Ames on Jan. 3 was postponed due to some unforeseen circumstances.
"Holy cow, we were so sick of practice," Wignall said. "We just had such a long layoff. It was nice to finally get on the mat and wrestle some different kids."
Ankeny recorded five falls, three of them in the first period. The Hawks also had three major decisions.
"We have a group of kids who don't typically score a lot of points. But those guys were scoring points and getting majors tonight," Wignall said. "That was a focus that we had over break. We want to take more chances on our feet, be more aggressive and pull the trigger. It was really nice to see, especially for some of our upper weights.
"It was just a really good team effort," he added.
Ankeny will compete in the Jack Mendenhall Invitational on Saturday at Ames, weather permitting. The Hawks placed second at last year's tournament behind Valley.
Here are the match-by-match results from Thursday's meet:
Ankeny 54, Urbandale 15
106: Folkers beat Smith, 9-1; 113: Davis won by forfeit; 120: T. Anderson beat German, 9-1; 126: Burright (U) pinned A. Cox, 2:36; 132: Faeth beat Kluesner, 12-2; 138: Rathjen pinned Ross, 1:23; 145: Kallem pinned Daves, :53; 152: Kolthoff beat Swick, 8-2; 160: Rose pinned Ljucevic, 2:44; 170: Sherwood (U) beat Bennethum, 7-6; 182: Kenworthy beat Else, 5-3; 195: Schwiete pinned Teem, 1:18; 220: Bales pinned Hearne, 3:33; 285: Ikeljic (U) pinned Kingston, :48.