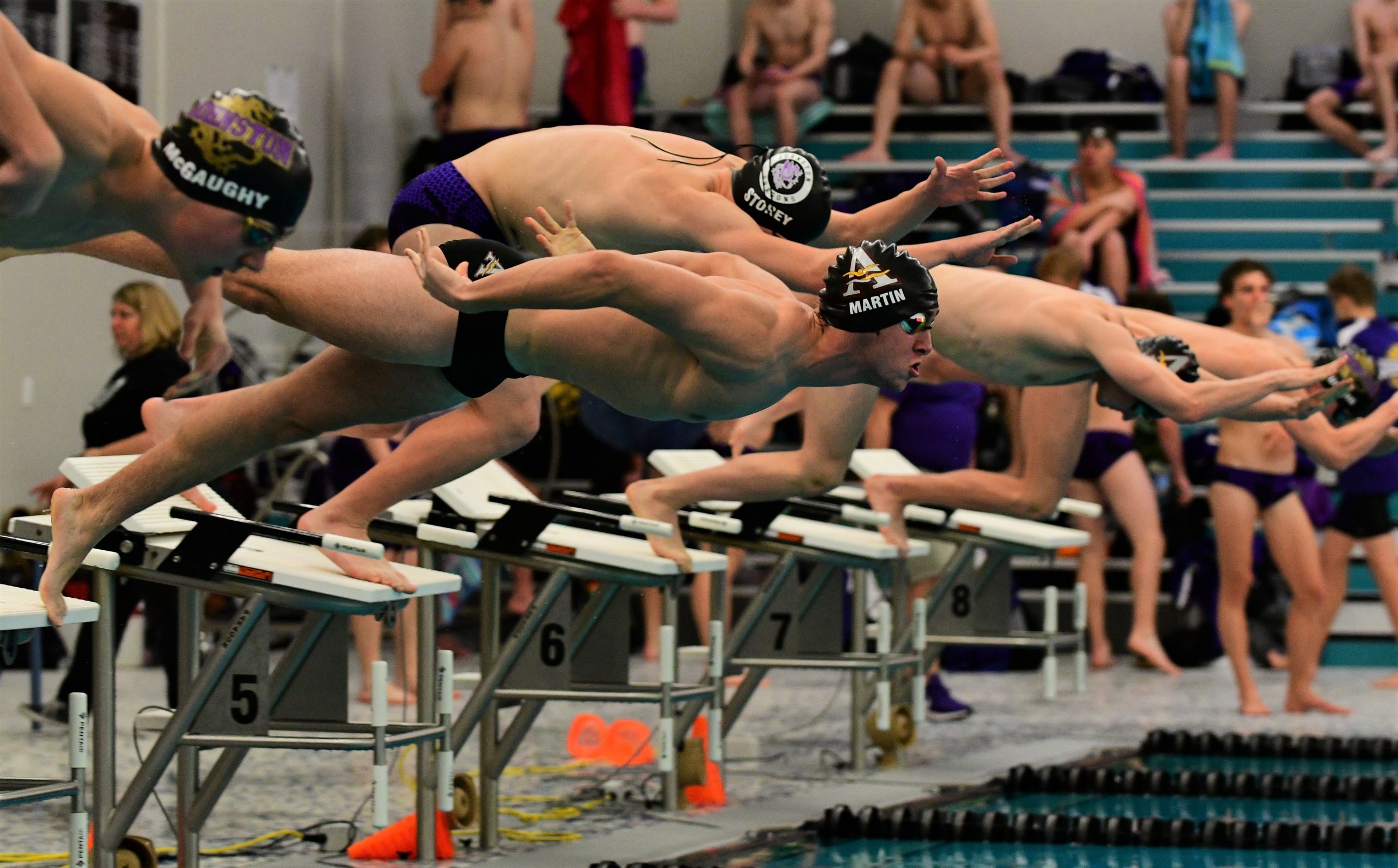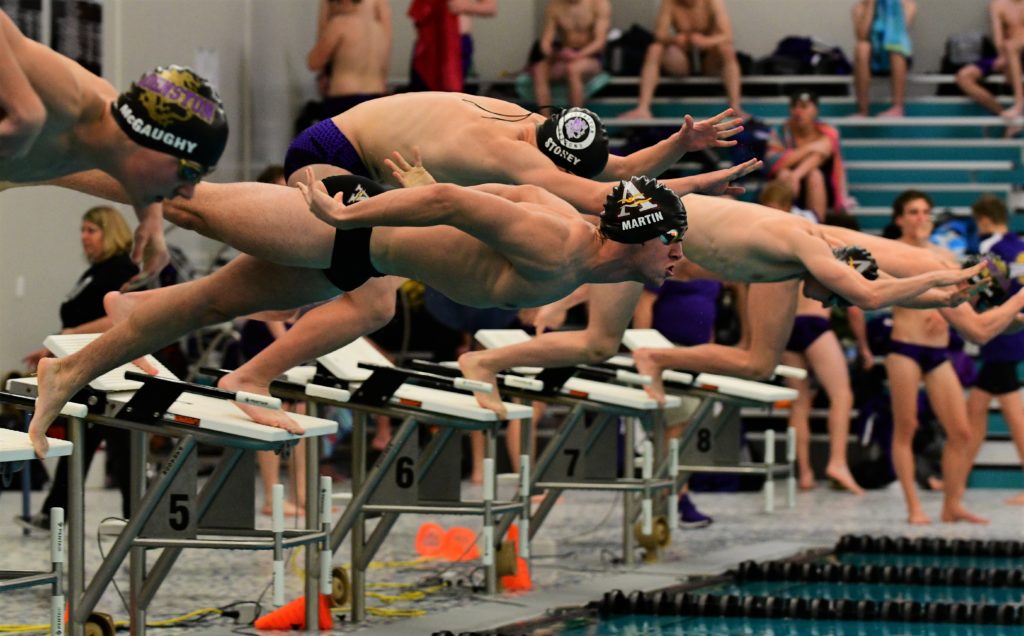 After nearly three weeks off, the Ankeny boys' swimming team returned to the pool on Thursday for a CIML Central Conference dual meet against visiting Johnston.
The second-ranked Hawks picked up right where they left off before the holiday break.
Ankeny won all 11 events and cruised to a 111-59 victory over the No. 6 Dragons at Trail Point Aquatics Center. The Hawks improved to 1-1 in the conference and 3-1 overall.
Trent Frandson and Weston Miner each won four events on the night. Jae and Lance Swanepoel, Max Martin and Brek Stukerjurgen each contributed three victories.
Frandson won the 200 freestyle in 1:49.50, then later took the 500 freestyle in 4:52.47. Stukerjurgen was the runner-up in the 500 freestyle, posting a time of 4:56.41.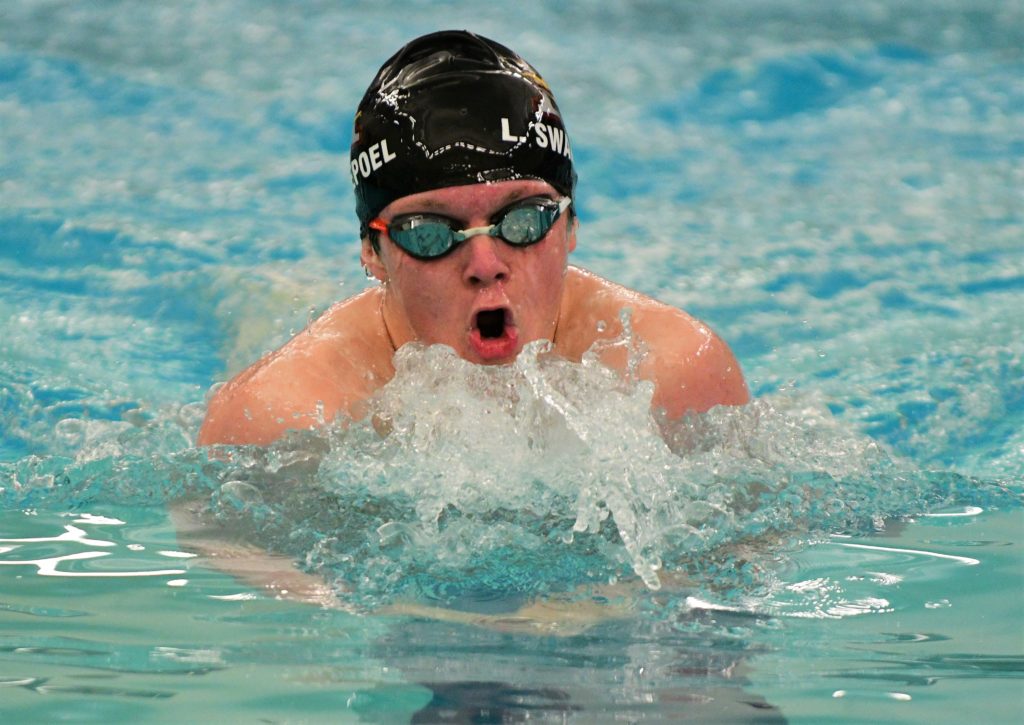 Miner captured the 100 butterfly in 54.10 seconds. He also won the 100 breaststroke in 1:04.26.
Miner led a 1-2-3 finish by the Hawks in the butterfly. Lance Swanepoel was second in 54.88, while Anders Peterson took third in 55.02.
Lance Swanepoel earlier won the 200 individual medley. He was clocked in 2:01.99.
Martin edged Jae Swanepoel to win the 50 freestyle in 22.13 seconds. Swanepoel posted a time of 22.36.
Swanepoel later reversed the outcome in the 100 freestyle, winning that event in 49.94. Martin was second in 51.35.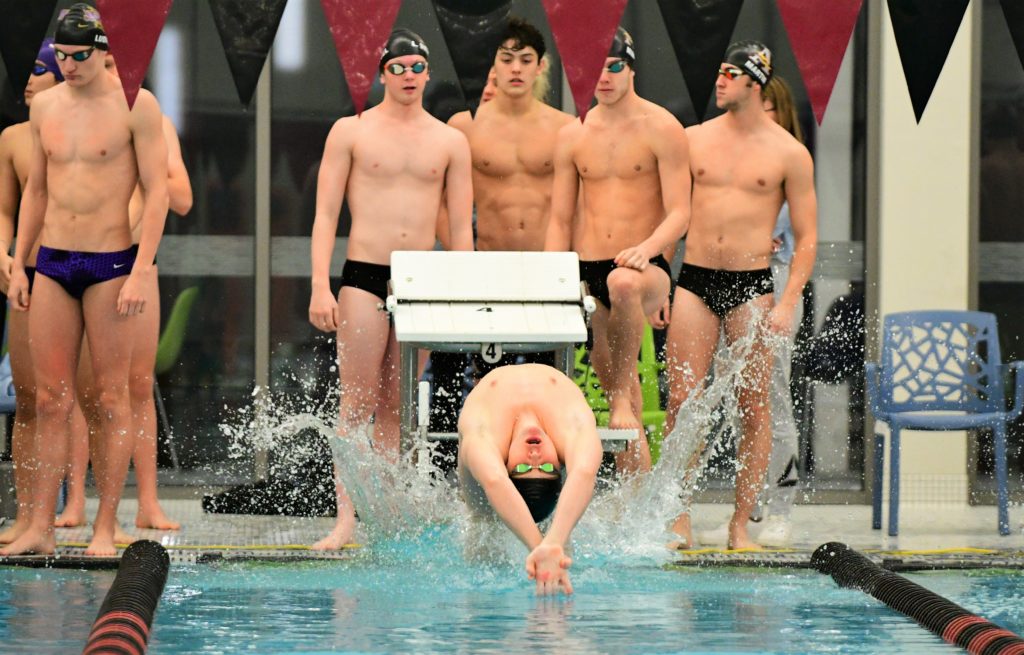 Stukerjurgen had Ankeny's other individual victory. He won the 100 backstroke in 56.37 seconds.
The Hawks opened the meet by winning the 200 medley relay in a time of 1:40.45. That team consisted of Stukerjurgen, Miner, Lance Swanepoel and Martin.
Martin and Miner later teamed up with Jae Swanepoel and Frandson to win the 200 freestyle relay. Ankeny posted a time of 1:29.35.
The Hawks also won the 400 freestyle relay in 3:26.77. That team was comprised of Frandson, Lance and Jae Swanepoel, and Stukerjurgen.
Ankeny will host Fort Dodge on Tuesday before traveling to Indianola on Thursday for another non-conference dual meet against the Indians.