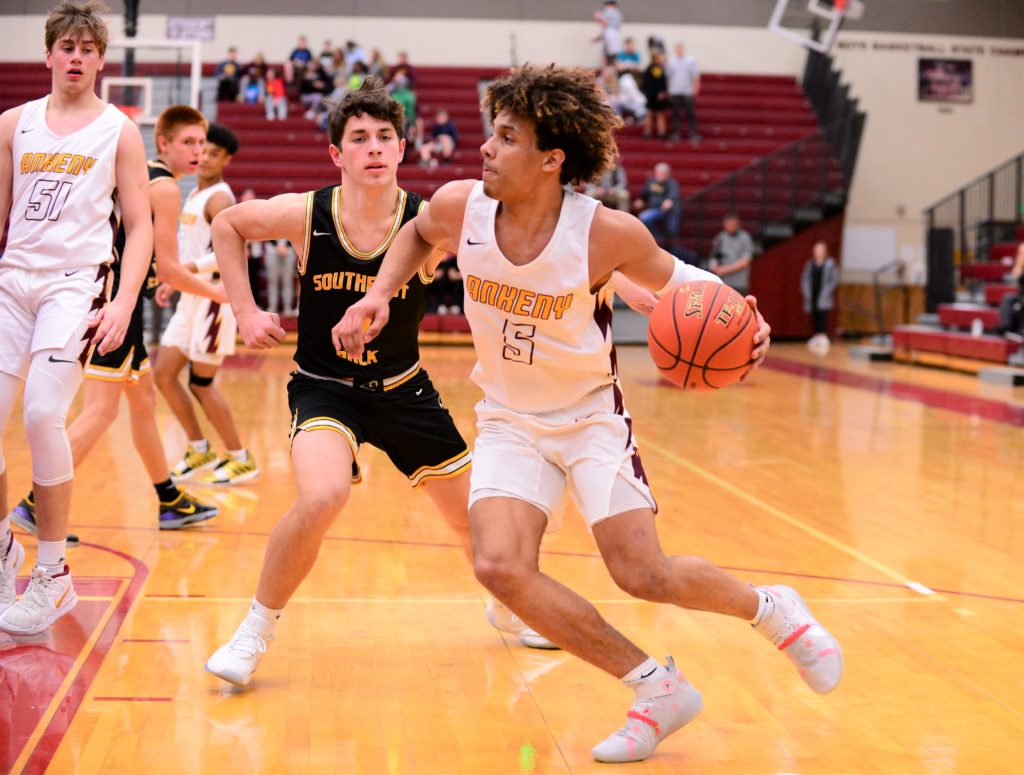 Senior guard Braxton Bayless has helped the Ankeny boys' basketball team to a 7-1 record. The Hawks are undefeated in their last four games since Bayless rejoined the lineup on Dec. 17.
Bayless is averaging a team-high 21.5 points and 7.3 rebounds per game. He is shooting 60.7 percent from the field (34-of-56) and 37.5 percent from 3-point range (3-of-8).
Here is some inside info on Bayless:
How is the season going thus far?
It's going well. It's great to have our full roster, and I enjoy working with this group of players and coaches. We are looking to continue to improve.
What has been the highlight for you?
Coming back and playing with my teammates.
You seemed to immediately fit right into the lineup after sitting out the first four games. Did you expect things to go as smoothly as they did?
Yes, because of the way we practiced while I was out and the way the coaches prepared me. Playing a lot with everyone over the summer made it easy as well.
I'm sure you were disappointed when Friday's showdown at fifth-ranked Ankeny Centennial was postponed due to the weather. Were you pretty fired up to play against the Jaguars and your former teammate, Jaron Crews?
Yes, we were all disappointed but we were way more focused about playing Centennial than one individual, and that will be our focus when we do play them (on Jan. 20).
Now you have to turn your attention to Tuesday's game at No. 7 Dowling Catholic, which leads the CIML Central Conference. What will be the key to beating the Maroons?
Rebounding and not giving them easy looks at the basket. Playing as a team and playing our style of game will be important, too.
You sat on the bench on Dec. 13 when Dowling posted a 64-54 victory at Ankeny. Did you learn some things from watching those first four games from the bench?
I learned to be patient and how to help our team get good shots.
Goals for the rest of the season?
Continue to improve as a team and put ourselves in a position to get a good seed and contend in Class 4A.
Do you think this team is capable of making a run to the state tournament?
I definitely think so. It's nice to have a lot of experience and guys who have been through tough situations which is what it takes to win during the postseason.
Your father, Ron, was a standout player at Iowa State in the early 1990s. Have you heard some stories about him?
Yes, a lot and I've watched some highlights. He was in some huge games, and it's great to hear about times like when he played against Kentucky.
Do you think there are any similarities between your game and your dad's?
Passing is one area where we are really similar. We are both quick, too.
Where are you at in the recruiting process? Do you have any offers, and have you looked at any schools?
A few JUCO's have been interested, and that is my plan right now. I have two offers right now.