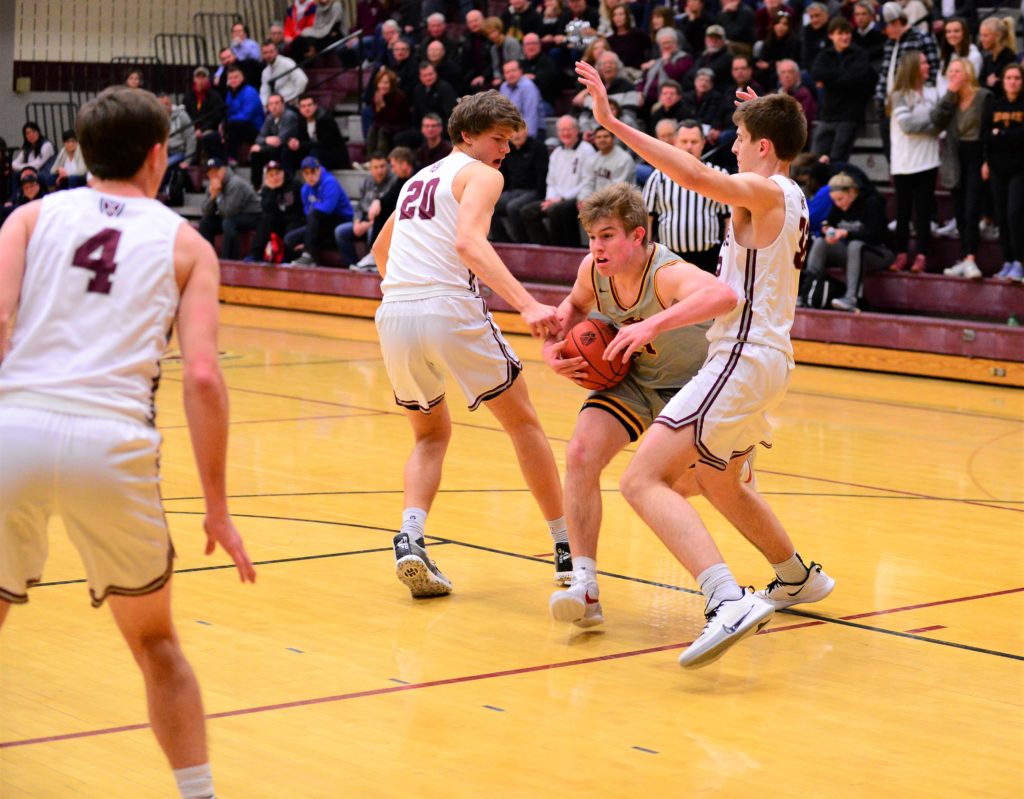 While one long winning streak continued on Tuesday in CIML Central Conference basketball action, another one came to an end.
The Ankeny boys' team avenged its only loss of the season with a 77-73 victory at seventh-ranked Dowling Catholic. The loss snapped the Maroons' eight-game winning streak.
Braxton Bayless scored 24 points and Brecken Manus added a career-high 19 for the Hawks, who had dropped a 64-54 decision to Dowling on Dec. 13. Bayless did not play in the earlier meeting, but has averaged 22 points while Ankeny has reeled off five straight wins since he joined the team's lineup.
"We were very confident that we could go in there and get that win," said Manus, who entered the game averaging just 3.3 points. "We knew we didn't play our best game in the first matchup, and getting an impact player like Braxton back we knew we had a good shot at getting the win."
The Hawks' victory tightened the boys' conference race. Dowling now leads Ankeny and No. 5 Ankeny Centennial by a half-game.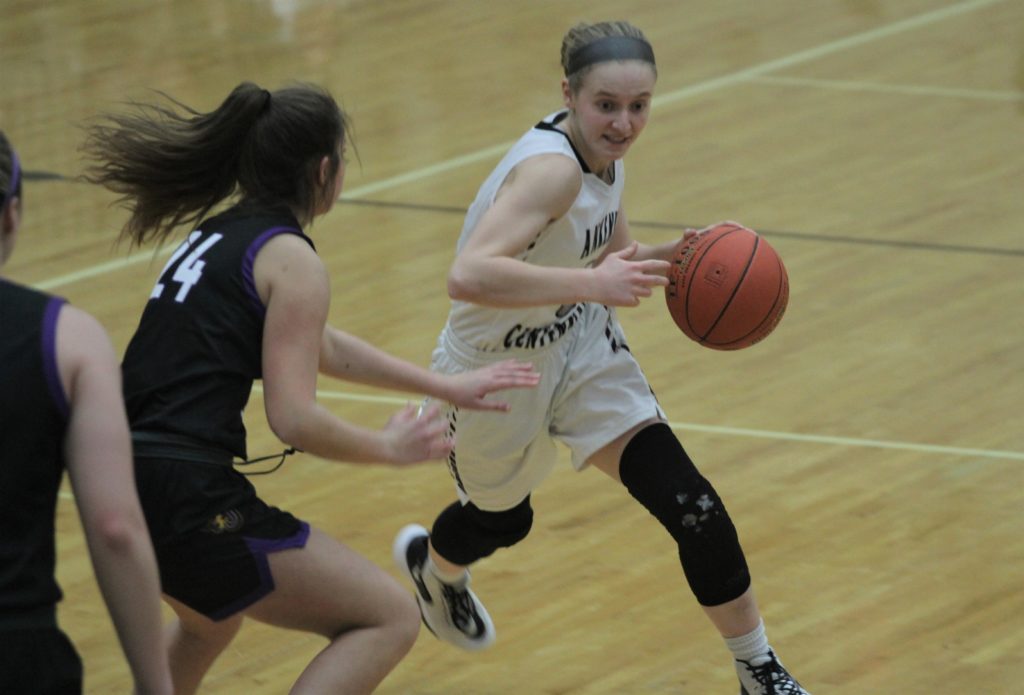 The No. 3 Johnston girls' squad, meanwhile, remained unbeaten in league play with a 62-57 overtime win at No. 10 Centennial. Maya McDermott scored eight of her 25 points in the extra period for the Dragons, who extended their winning streak to 10 games.
It was another close victory for Johnston, which has won three games by three or fewer points this season, including a 47-44 triumph over Centennial last month.
"Those big games in the past we haven't been able to win, but winning those games (earlier this season) felt awesome and just really built our confidence," said McDermott.
The Dragons maintained a half-game lead over No. 4 Dowling.
Here are the current Central Conference standings and the upcoming schedule:
GIRLS
Johnston 4-0 12-1
Dowling Catholic 4-1 10-2
Ames 2-2 6-5
Urbandale 2-3 9-3
Ankeny Centennial 1-3 6-5
Ankeny 0-4 5-6
Monday's score
Johnston 68, Des Moines Roosevelt 50
Tuesday's scores
Dowling Catholic 77, Ankeny 27
Johnston 62, Ankeny Centennial 57 (OT)
Urbandale 54, Ames 41
Thursday's game
Ankeny at Johnston
Friday's games
Ames at Dowling Catholic
Ankeny Centennial at Urbandale
BOYS
Dowling Catholic 4-1 8-2
Ankeny Centennial 3-1 9-1
Ankeny 3-1 8-1
Ames 2-2 5-5
Johnston 1-3 5-5
Urbandale 0-5 5-5
Tuesday's scores
Ames 47, Urbandale 44
Ankeny 77, Dowling Catholic 73
Ankeny Centennial 78, Johnston 55
Thursday's game
Ankeny at Johnston
Friday's games
Ames at Dowling Catholic
Ankeny Centennial at Urbandale