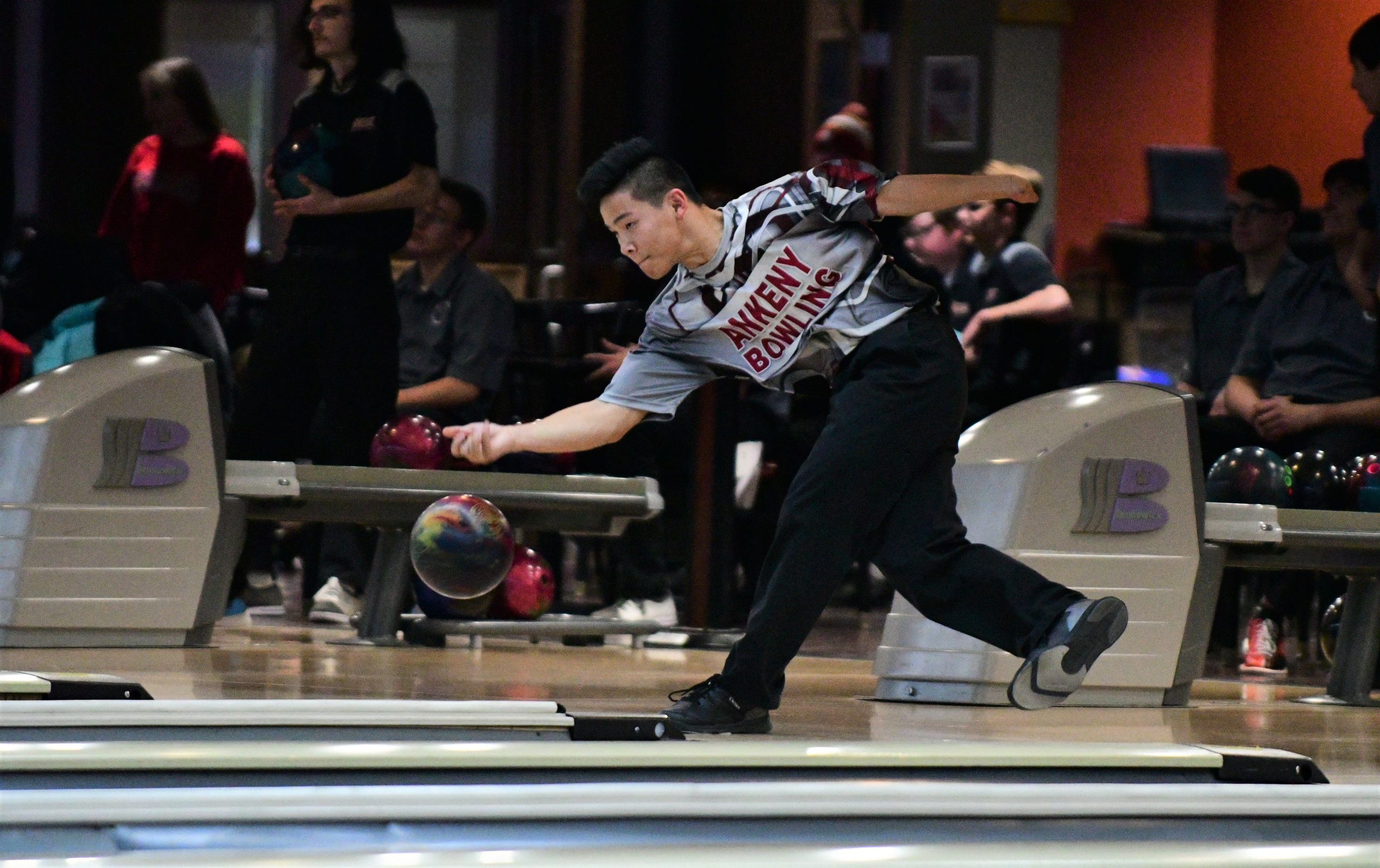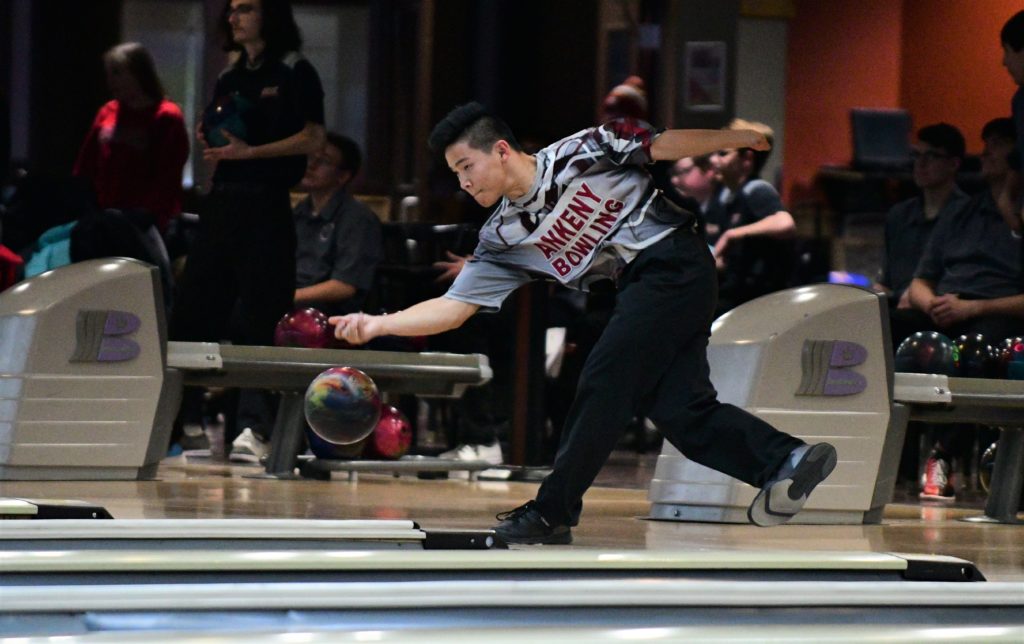 A school-record performance by sophomore Aidan Doruska wasn't enough to lift the Ankeny boys' bowling team to a victory on Tuesday.
Doruska bowled a 511 series during a non-conference dual meet against Ottumwa at Champion Bowl, but the Bulldogs still emerged with the win by a score of 3,020 to 2,915. The Ottumwa boys' team was coming off its first loss of the season last week against Des Moines Lincoln.
"For us this was our farthest away meet, but I told the kids to treat it like home and they did that," said Ankeny coach Lane Richtsmeier. "The boys bowled great and even coming up short, they were in good spirits. It was the same with the girls, and even though it was a tough day for them, they were all in good form and they like getting away. I was very proud of all of them."
The Ankeny girls' squad lost by a score of 2,808 to 2,199. The Hawkettes and Hawks both dropped to 3-5 overall on the season.
Doruska enjoyed a spectacular day, bowling back-to-back games of 256 and 255. Only an open fourth frame in the second game and a spare in the 10th prevented him from a perfect game.
Chris Winters also had a career-best day for the Hawks, bowling a 245 in his second game en route to a 456 series. Gage Payton rolled a 373, Jeff Carothers had a 344, Blake Schumacher bowled a 335, and Brandon Schumacher finished with a 283.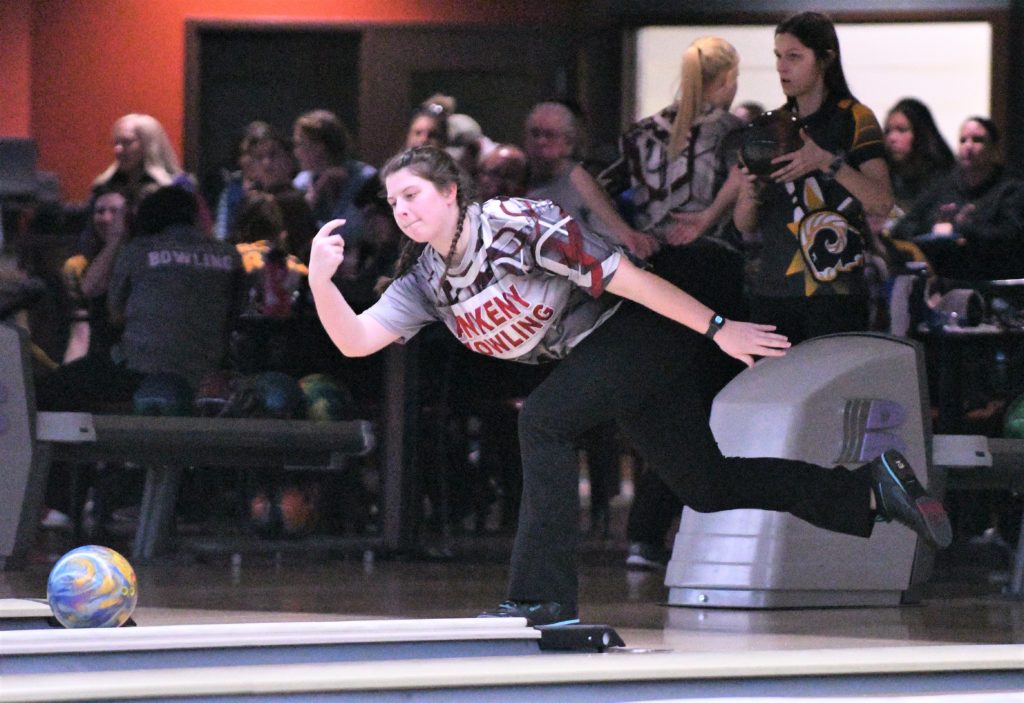 Ottumwa boys' coach Tom Maher told the Ottumwa Courier that his team learned from the loss to Lincoln.
"We let the lanes come to us today," Maher said. "The lane conditions got less playable, and spares were at a premium. But when (Ankeny was) shooting some big games, we didn't let that get to us like last week."
Isabel Tetmeyer led the Hawkettes with a 387 series. She bowled a 202 in her second game.
Emma Harris rolled a 329 series, Lynn Cronk had a 257, Cynthia Angran bowled a 251, Beth Scoular had a 248, and Maddie Parker added a 181.
"I changed things up a bit this time as I was with the girls' team, working with them," Richtsmeier said. "But I couldn't help but look over at the boys and cheer them on. They weren't going down without a fight!"
The Ankeny teams will now have more than a week off before hosting Fort Dodge on Jan. 23 at Great Escape.