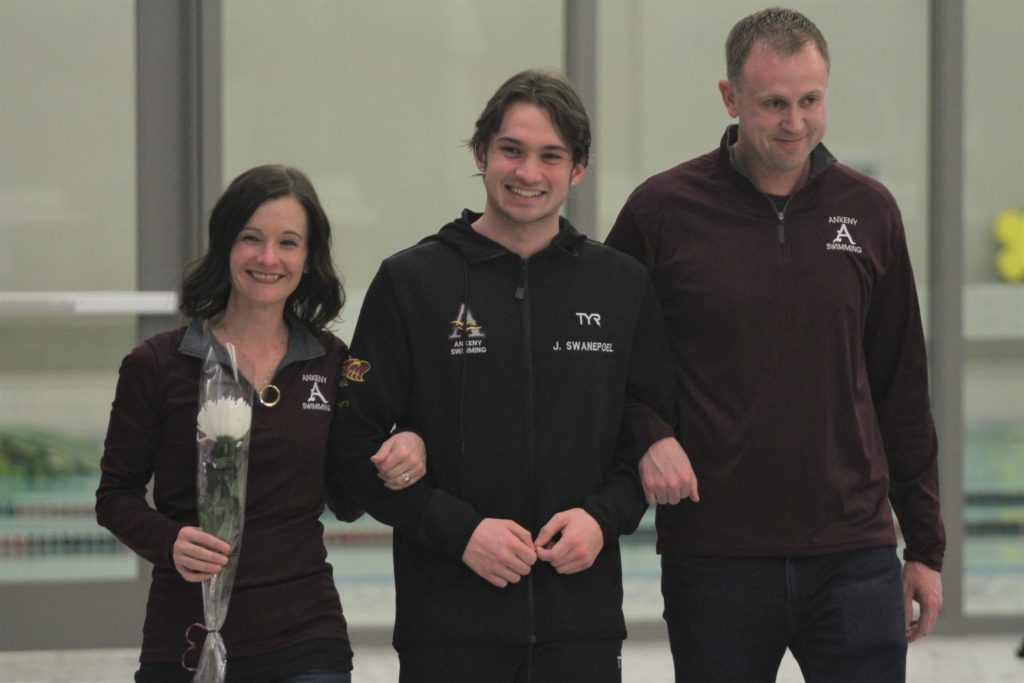 There wasn't much suspense during Tuesday's boys' swimming dual meet between Ankeny and Fort Dodge at Trail Point Aquatics Center.
The second-ranked Hawks won every event and rolled to a 138-32 victory in the non-conference matchup.
With the outcome never in doubt, Tuesday's meet was an opportunity to celebrate Ankeny's four seniors. Marcus Garcilazo, Sebastien Janelle, Max Martin and Jae Swanepoel were honored midway through the meet.
"Senior Night is always bittersweet," said Ankeny coach Justin Crouch, whose team improved to 4-1 on the season. "Our team has recently been blessed with a lot of big classes. This year's class is small, but they have definitely made an impact on the team and culture of our team."
Eight different Hawks won an individual event on Tuesday, including Trent Frandson, who took the 100 butterfly in a time of 52.58 seconds. He typically swims the distance events.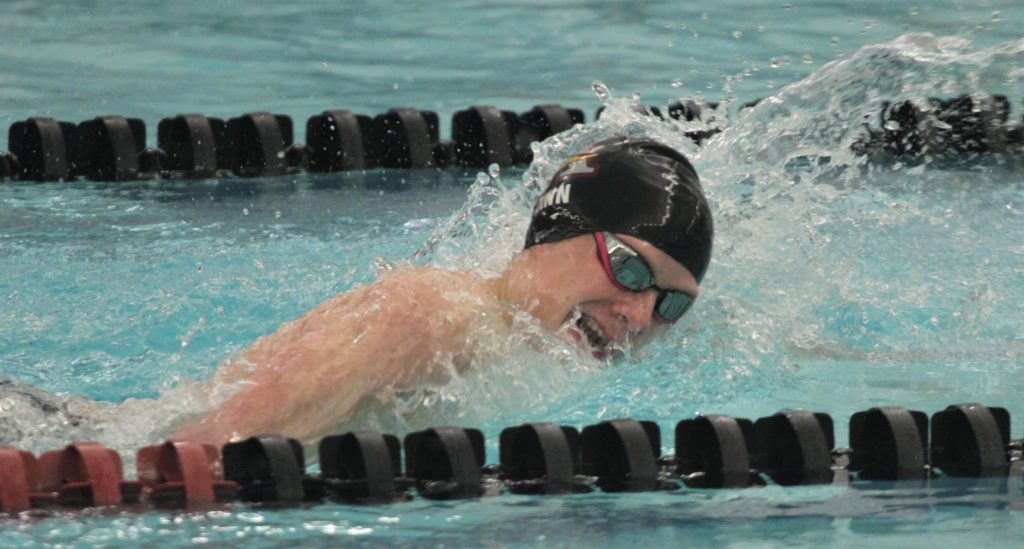 Ankeny's other individual winners were Zach Zinn in the 200 freestyle (1:58.14), Brek Stukerjurgen in the 200 individual medley (2:04.70), Dylan Rauser in the 50 freestyle (23.82), Weston Miner in the 100 freestyle (51.75), Levi Hill in the 500 freestyle (5:35.56), Grant Miller in the 100 backstroke (59.19) and Hudson Griffin in the 100 breaststroke (1:06.26).
The Hawks swept the top three places in 10 of the 11 events. The lone exception came in the 500 freestyle, where Fort Dodge's Gage Riley earned a third-place finish.
"We have been really sick lately," Crouch said. "A win tonight will hopefully lead us into a tough stretch with two more meets this week. Hopefully, we can get healthy and start to round into form as we head into our championship season."
Ankeny will travel to Indianola on Thursday for another non-conference dual meet against the No. 12 Indians. The Hawks will then compete in the Linn-Mar Invitational on Saturday.