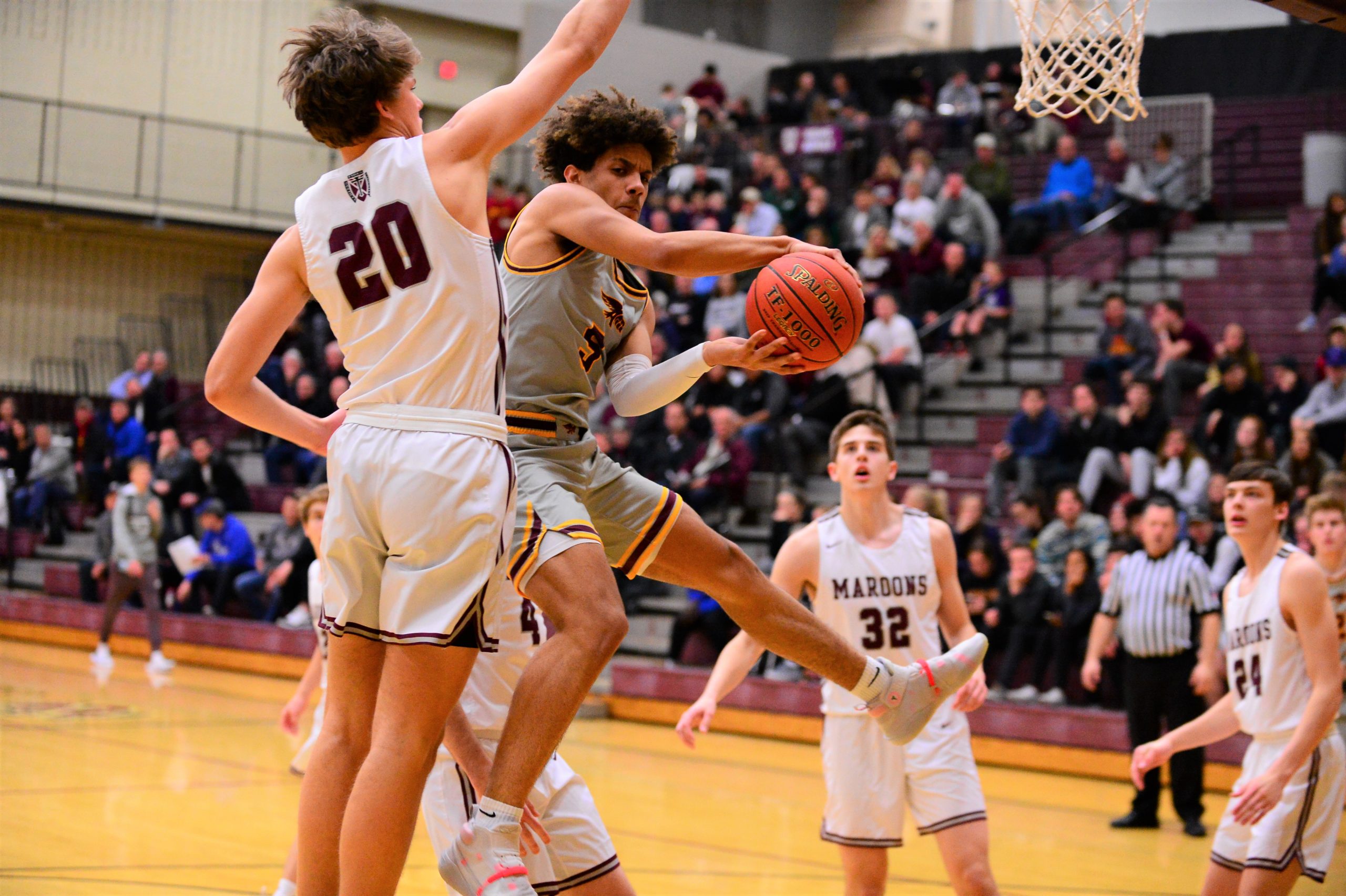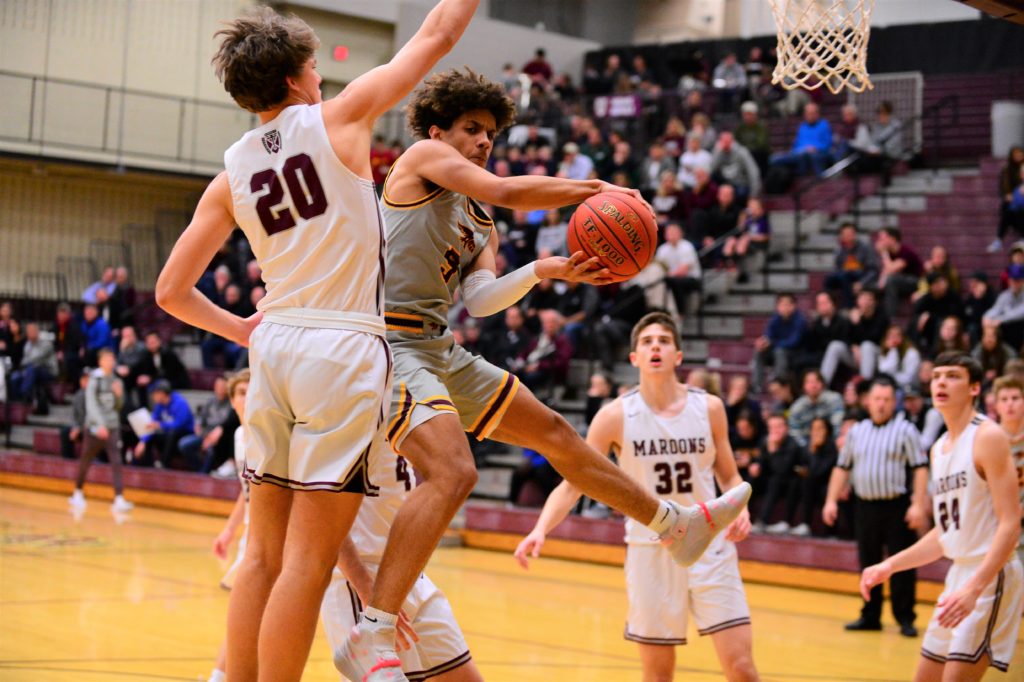 Despite its 7-1 start, the Ankeny boys' basketball team had yet to defeat a top-10 opponent.
Now, the Hawks have done just that.
Ankeny made 13-of-22 attempts from 3-point range (59.1 percent) and posted a 77-73 victory at seventh-ranked Dowling Catholic on Tuesday. The Hawks avenged last month's 64-54 loss to Dowling while snapping the Maroons' eight-game winning streak.
"I think this win shows that we are capable of putting it on anyone," said Ankeny guard Braxton Bayless.
Bayless scored 24 points, grabbed seven rebounds and dished out eight assists as Ankeny improved to 3-1 in the CIML Central Conference and 8-1 overall. It was the fifth straight win for the Hawks, who shot 60 percent from the field (24-of-40).
Ankeny and No. 5 Ankeny Centennial both moved within a half-game of Central Conference leader Dowling, which dropped to 4-1 in the league and 8-2 overall.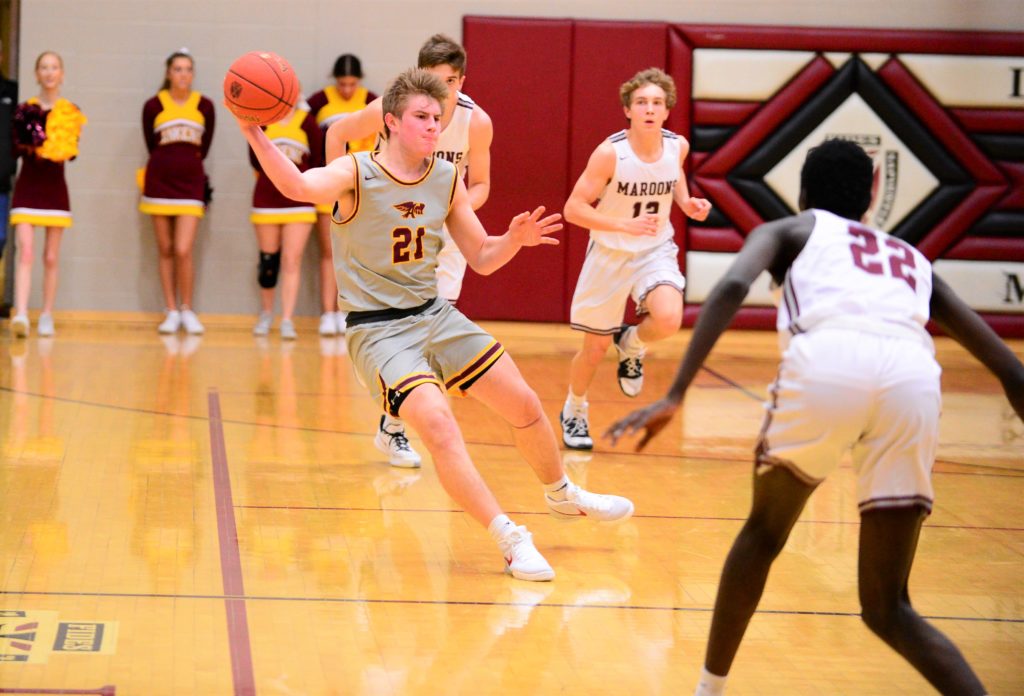 "It was really fun," said Ankeny coach Brandt Carlson. "It was a great atmosphere, and (Dowling) is one of the toughest teams in the state. It was a great battle, and I'm just really proud of our guys to come through with the win on the road.
"We had a lot of kids make plays, and we're just really proud of them," he added.
The Hawks had four players in double figures. Brecken Manus scored a career-high 19 points, Jaxon Smith chipped in 17, and Jordan Kumm added 11.
Manus, a junior forward, went 5-for-5 from behind the arc. He had scored a total of 26 points in the first eight games.
"I really have been putting more time in the gym," said Manus. "Coach has been showing lots of confidence in me, and that has really helped me out. I also give lots of credit (to my teammates) for getting me the ball when I was open."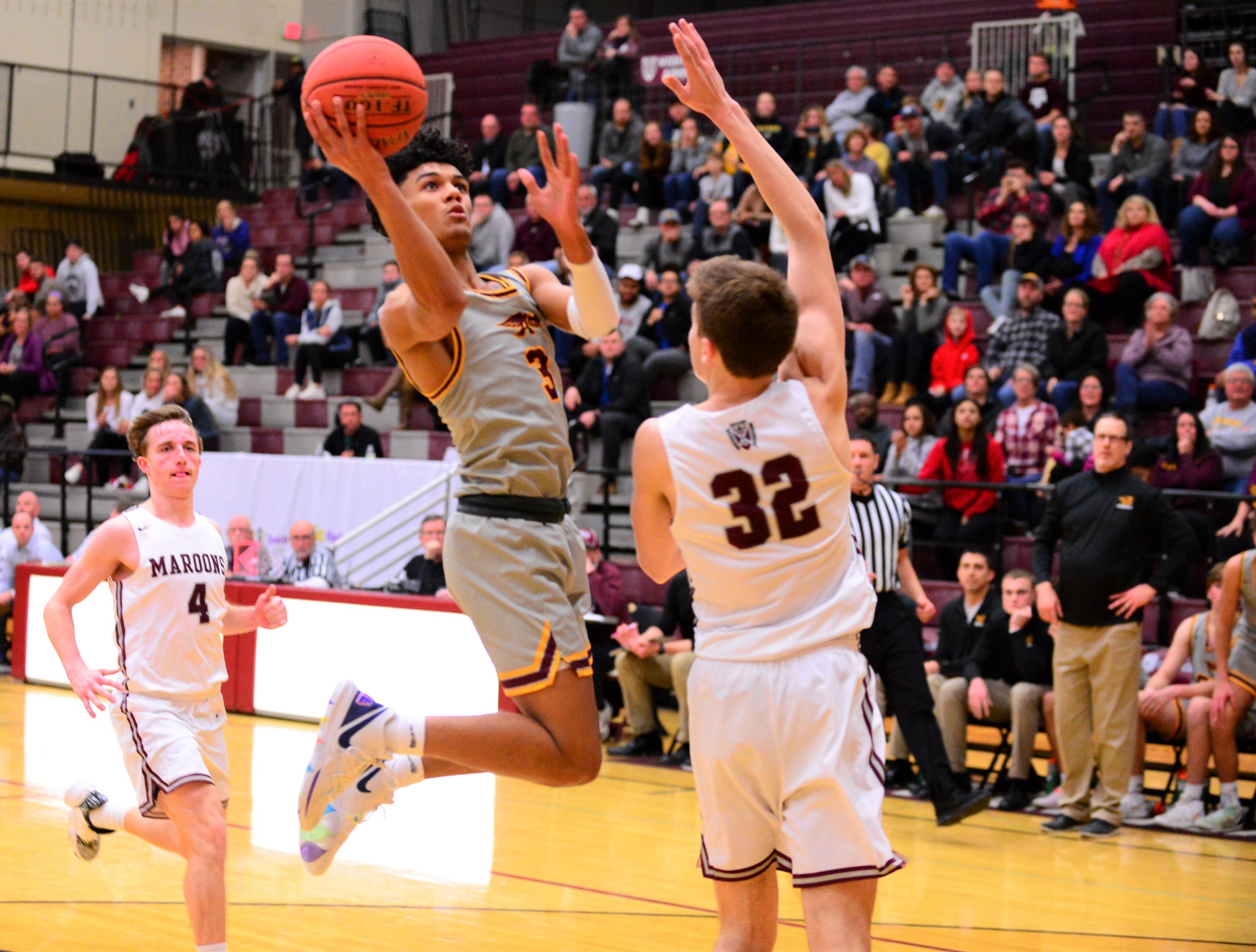 Manus helped the Hawks build a commanding 43-26 halftime lead.
"He seems to be coming out of the football mode and into basketball," Carlson said. "He's putting a lot of extra time in at the gym, and it's nice to see a kid be rewarded for his hard work. He just had a nice overall game."
The Hawks made nine 3-pointers in the first half. They relied on their quickness to overcome Dowling's size.
"The key to winning was playing as a team and playing fast against their length," Bayless said.
The Maroons rallied in the second half and closed the gap to one point in the fourth quarter. But Ankeny sealed the victory at the charity stripe, finishing 16-of-21 at the line.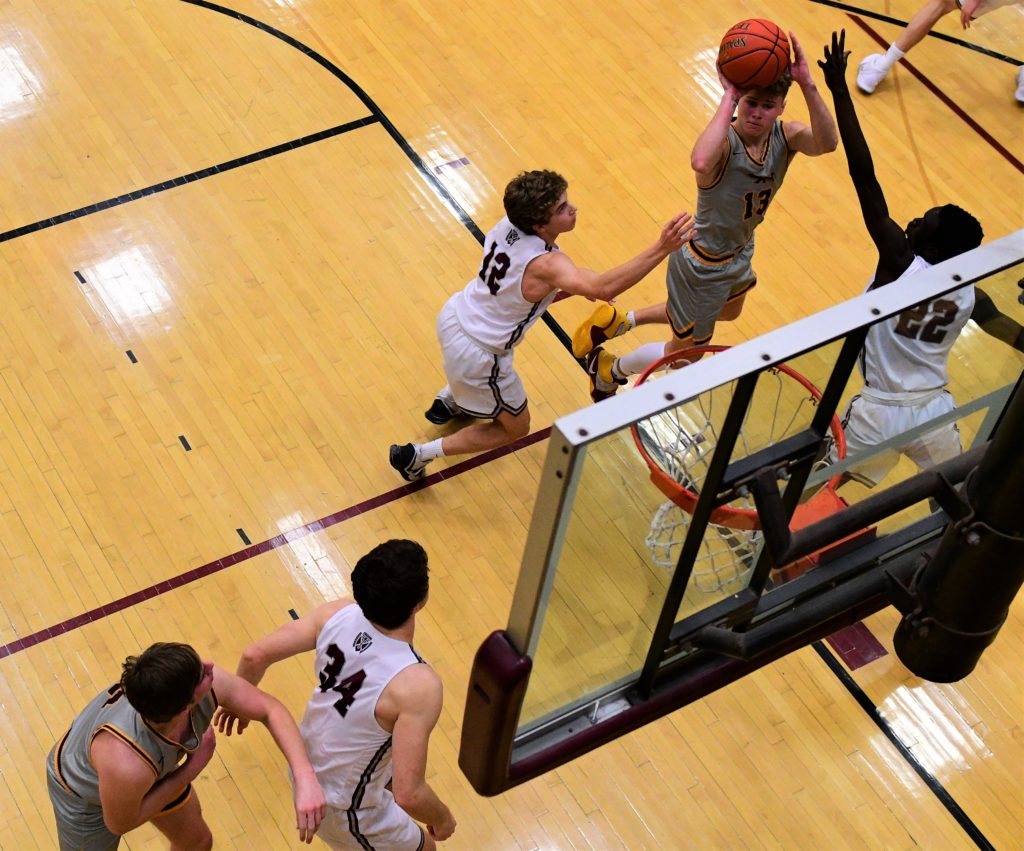 "It was just a good effort from our team overall," Carlson said.
Matt Stilwill led Dowling with 18 points. Drew Daniel had 16 points and 10 rebounds, while Matt Riedl also had 16 points.
Daniel went 4-for-6 from 3-point range for the Maroons, who went 11-of-18 from behind the arc. But Ryan Riggs, the team's leading scorer, was held to just two points on 0-for-3 shooting.
"I felt like because we got the lead and put some pressure on them, they kind of got out of their system and became more one-on-one oriented," Carlson said of the Maroons. "Stilwill was driving hard and scoring pretty well, and they kind of kept going with that. And they were shooting well–they made a bunch of 3s–so the big guy (Riggs) didn't get a lot of touches. He got in some foul trouble, too. It was a combination of our effort and the way the game was going."
Ankeny will play at Johnston on Thursday.