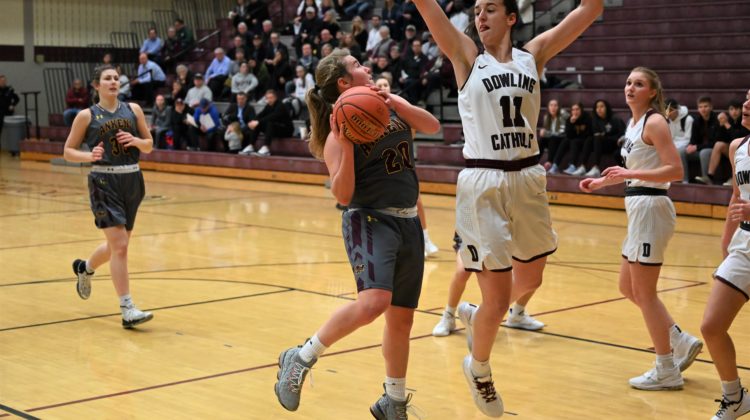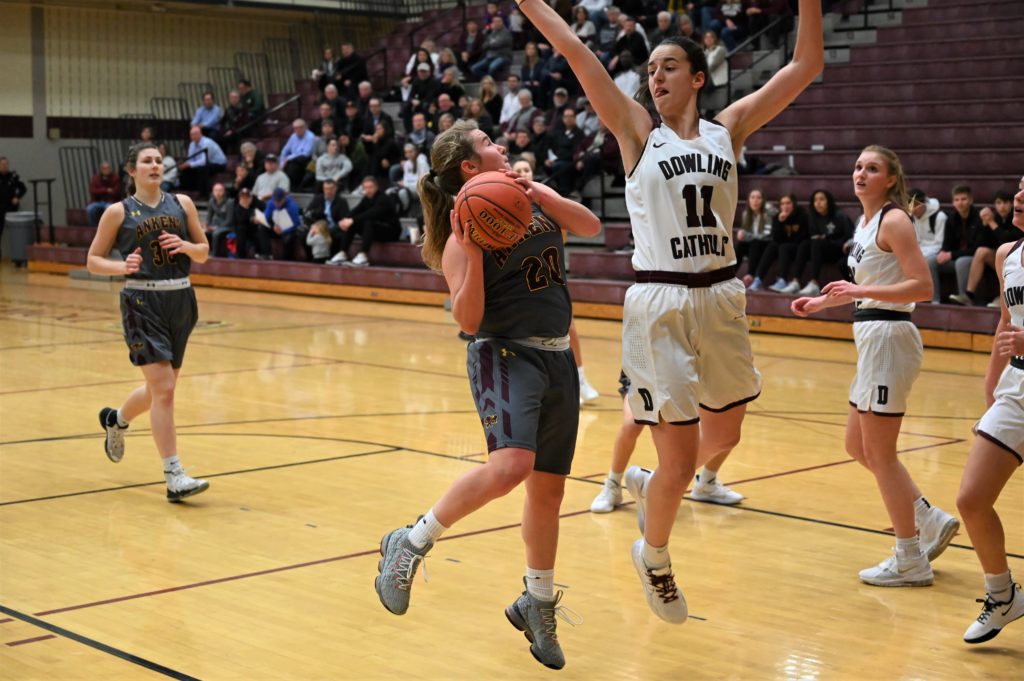 It was just one of those nights for the Ankeny girls' basketball team.
The Hawkettes fell into a 26-4 hole at the end of the first quarter during Tuesday's game at fourth-ranked Dowling Catholic. They never recovered after that and eventually dropped a 77-27 decision.
It was Ankeny's worst loss under coach Dru McAnelly and was the Hawkettes' worst since another 50-point loss at Dowling, 67-17, five years ago.
"It was kind of an out-of-body experience to tell you the truth. It was over early," said McAnelly. "There were a lot of contributing factors. They played and shot really, really well, even better than they normally do. We didn't, and we kind of hung our heads a little bit."
Dowling defeated the Hawkettes for the second time this season. The Maroons posted a 76-52 win at Ankeny last month.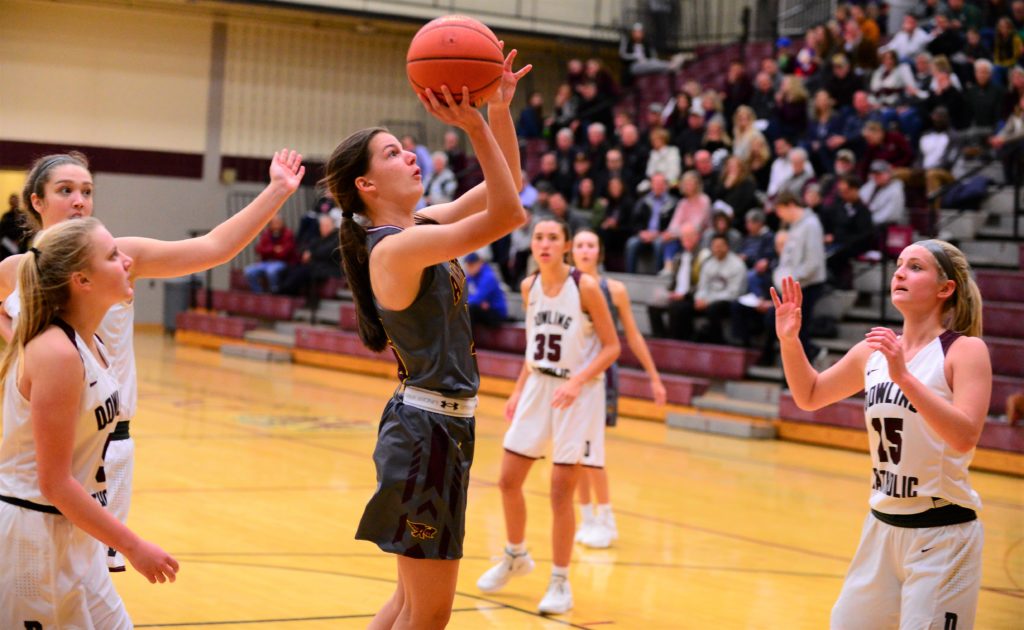 Dowling improved to 4-1 in the CIML Central Conference and 10-2 overall. The Hawkettes' records dropped to 0-4 and 5-6.
"We tried to mix up our defenses a little bit, and it didn't matter," McAnelly said. "(Caitlin) Clark came out and hit a couple of really tough shots, even for her. It was just kind of a domino effect. They're really good, but we've competed with teams like that and even been in position to win games like that. It was just a bad night."
Clark matched Ankeny's total with 27 points on 11-of-14 shooting. The Iowa recruit also had seven rebounds, five assists and two steals.
Kayla Pitz had six points to lead the Hawkettes, who made just 10-of-43 shots from the field. Pitz had averaged 19.5 points over the last six games.
"They got out and guarded us pretty well," McAnelly said.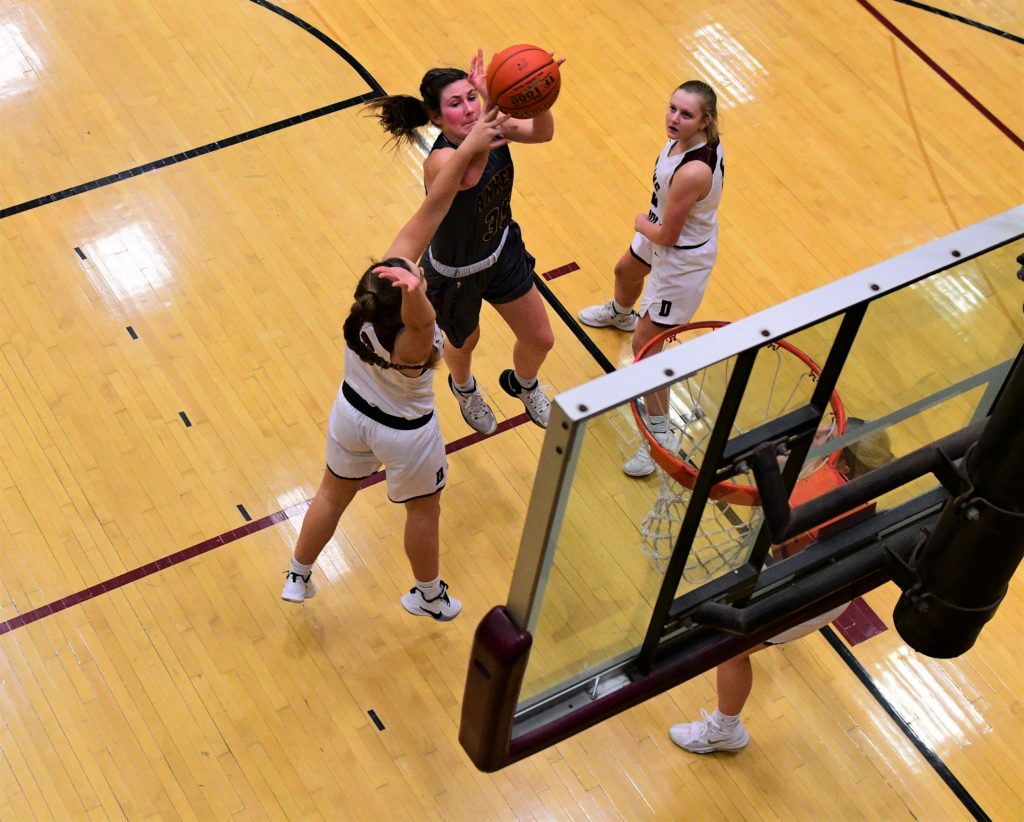 The Hawkettes had not played since Jan. 7 after Friday's game at No. 10 Ankeny Centennial was postponed due to bad weather. Dowling's game on Friday was also postponed, but it was rescheduled for Saturday–and the Maroons got 46 points from Clark in a 72-67 victory at No. 9 Urbandale.
"I don't want to take anything away from Dowling, but it was a factor," McAnelly said. "We hadn't played a game in a week. We had a couple days off from practice with the messed-up schedule. We just weren't ready to go. We got off to a slow start and just never got anything going."
Now, the Hawkettes will just have to move on. They will play at No. 3 Johnston on Thursday.
"We've just got to flush it," McAnelly said. "It's not how many times you get knocked down; it's how many times you get back up."