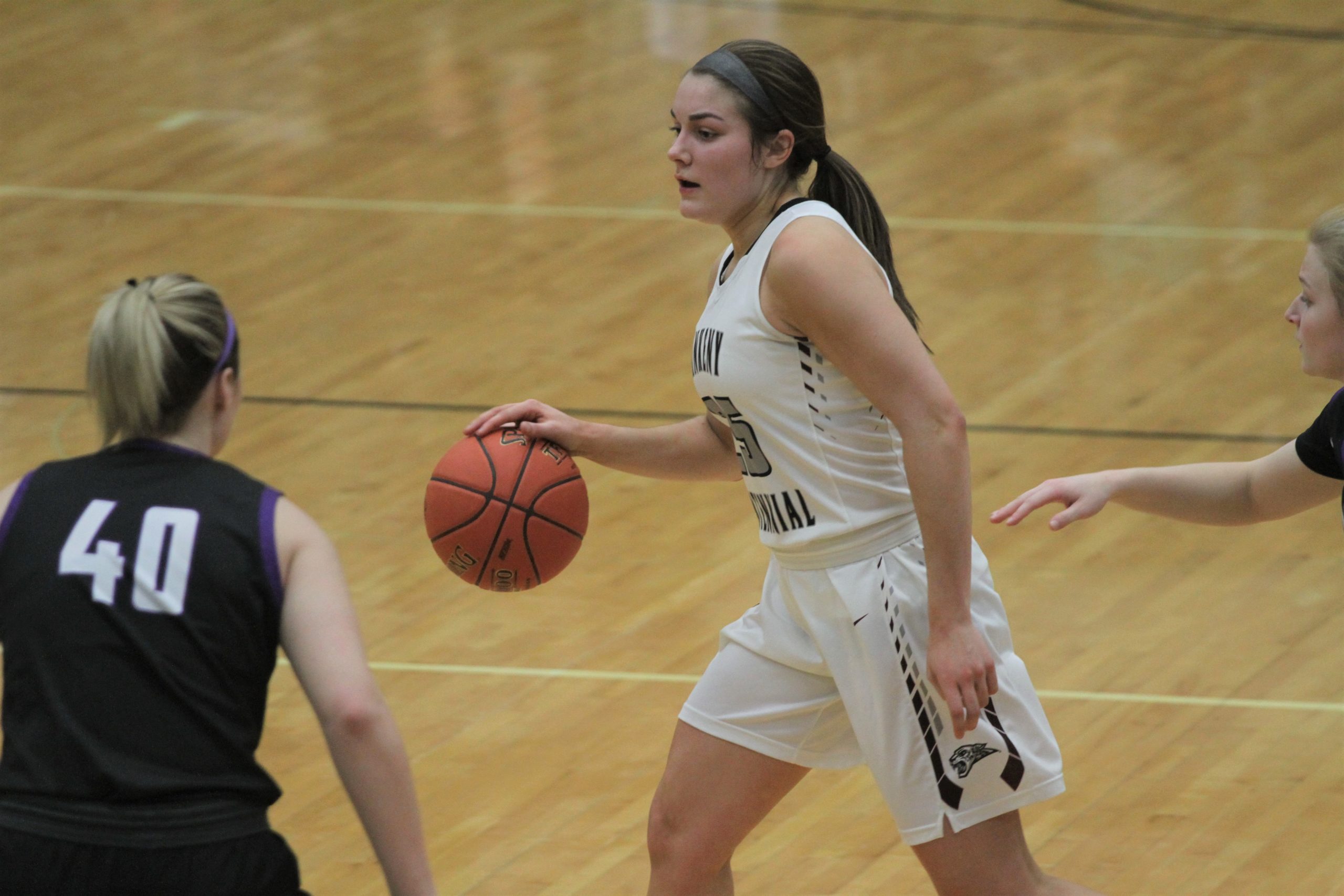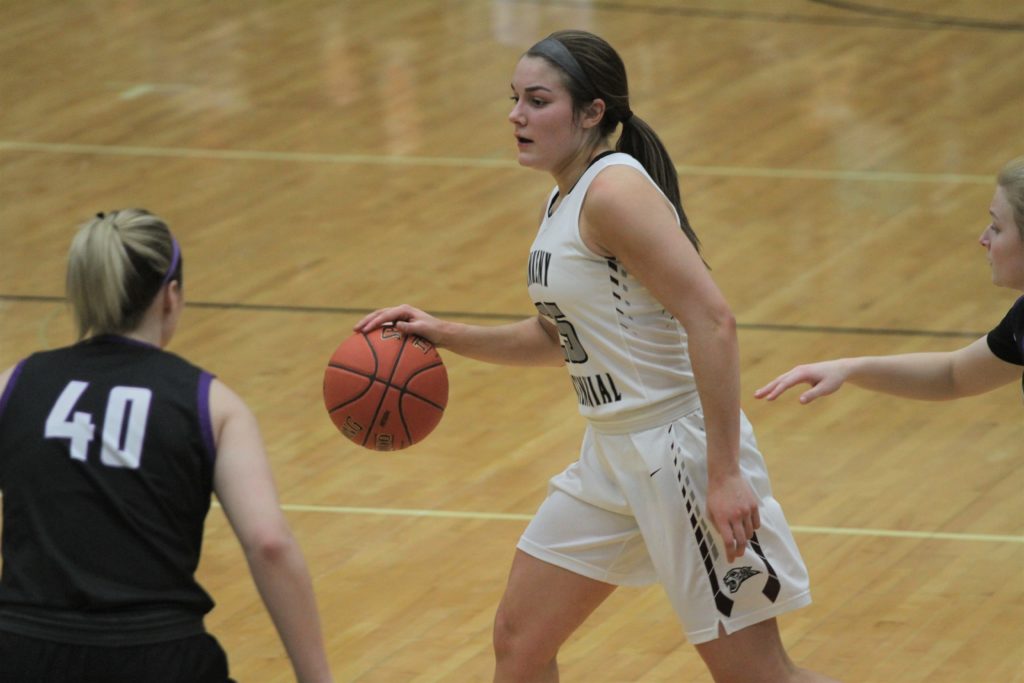 Even without one of its best players, the Ankeny Centennial girls' basketball team was in position to pull off an upset over visiting Johnston on Tuesday.
But the 10th-ranked Jaguars couldn't seal the victory.
Johnston's Maya McDermott made back-to-back 3-point goals in overtime to turn a three-point deficit into a three-point lead, and the No. 3 Dragons went on to post a 62-57 triumph at Centennial.
"She hit some big shots, and that's her history," Centennial coach Scott DeJong said of McDermott. "We need to coach better and teach our kids better that we can't let those kids do that, but she took the game in her hands and produced. She's made a career out of that. She's a remarkable player."
McDermott, a Northern Iowa recruit, scored eight of her game-high 25 points in the extra period. She drilled a 3-pointer with 2 minutes 55 seconds left to tie the game at 55-55, then put her team ahead for good with another trey at the 2:13 mark.
"I definitely live for those moments," said McDermott, who went 7-for-11 from behind the arc. "Our team works so hard to be in those moments. Centennial's a great defensive team, so we just had to move the ball around. They found me open, and I just dribble penetrated and popped it."
The Jaguars got a basket from Jackie Pippett with 33 seconds left to close within 58-57, but Johnston's Anna Gossling made two free throws to give the Dragons a 60-57 advantage with 25.5 seconds to go.
Centennial still had a chance to tie the game, but Meg Burns just missed a 3-pointer on the ensuing possession. McDermott then made two free throws with 9.6 seconds left for the game's final points.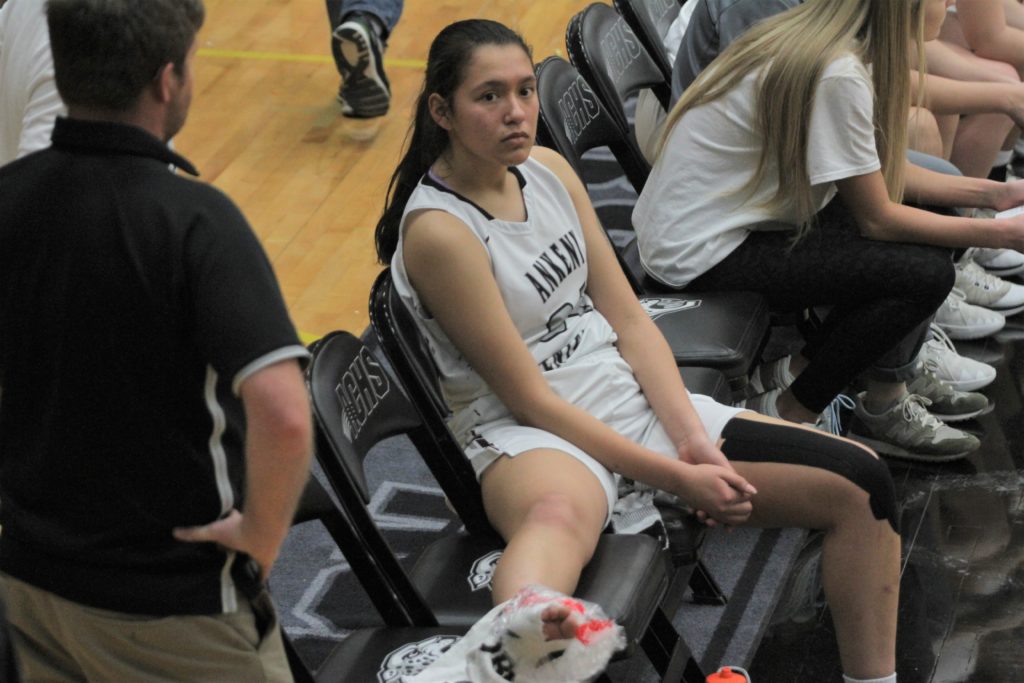 "We had our opportunities," DeJong said. "We had a lot of fight, and we didn't have that the last game (at Johnston). We battled really hard. I'm really proud of our effort."
There were seven lead changes and six ties in the seesaw battle. The Jaguars led by as many as eight points in the first half; Johnston held a six-point lead in the second half.
It was the 10th straight victory for the Dragons, who improved to 4-0 in the CIML Central Conference and 12-1 overall. Centennial's records dropped to 1-3 and 6-5.
In the first meeting on Dec. 13, Johnston rallied from a 12-point deficit to post a 47-44 victory.
"We've gotten better since the last time we played them, and that's the good news," DeJong said. "But we can play better. We missed some layups, and we let the ball go through our hands. We got beat, 9-1, on the offensive boards."
The Jaguars played most of the game without starting center Alexandria Keahna-Harris. She scored two points and grabbed six rebounds before leaving with a foot injury.
Junior forward Lizzie Strom helped pick up some of the slack. She came off the bench and scored a career-high 11 points, six of them in the second quarter.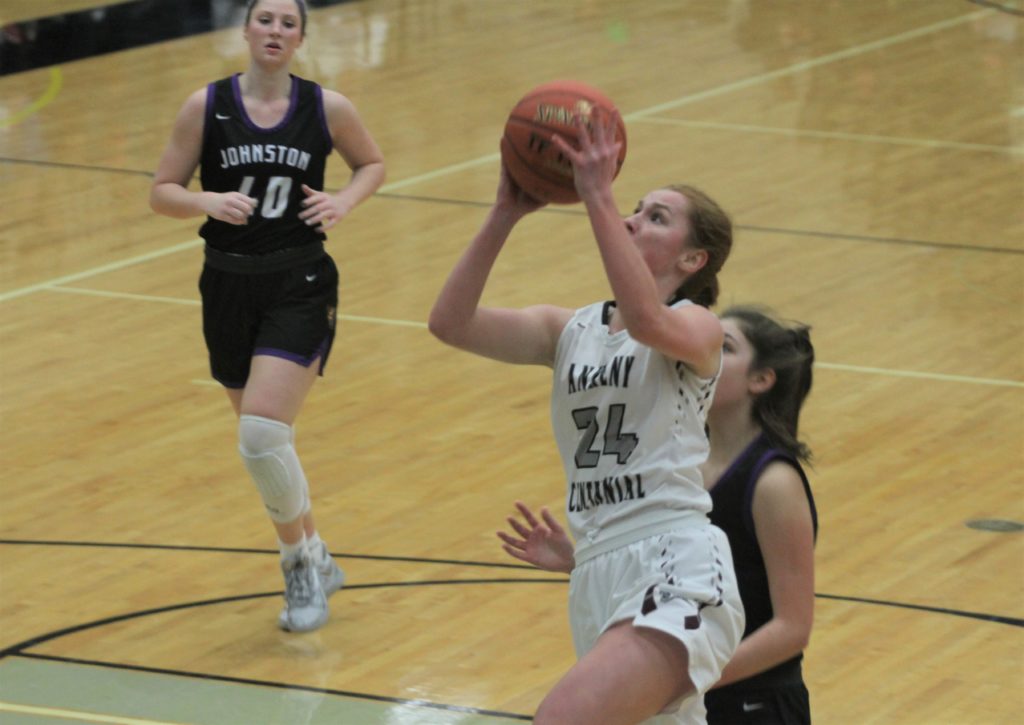 "She played great. She played awesome," DeJong said. "She gave us a huge lift, and that was nice to see. She's a competitor."
Strom made a 3-pointer with 2:31 left in regulation, just her second of the season, to tie the game at 49-49.
"Alex and me are pretty close, so I tried to step up," said Strom. "I try to be (confident when I shoot)."
After Pippett scored a basket with 1:30 left to give the Jaguars a 51-49 lead, Johnston's Kendall Nead made two free throws with 55 seconds remaining to force overtime. Nead scored 19 points and went 3-for-4 from 3-point range, including one at the buzzer that gave the Dragons a 32-29 halftime lead.
Johnston finished 11-of-27 from behind the arc. Gossling added 12 points while Maddie Mock grabbed 13 rebounds for the Dragons.
Cleao Murray had 12 points, three assists and three steals for the Jaguars, who went 8-of-21 from 3-point range. Taylor Runchey had 11 points, while Bella Robben added five points and nine rebounds off the bench.
Centennial will play at No. 9 Urbandale on Friday.