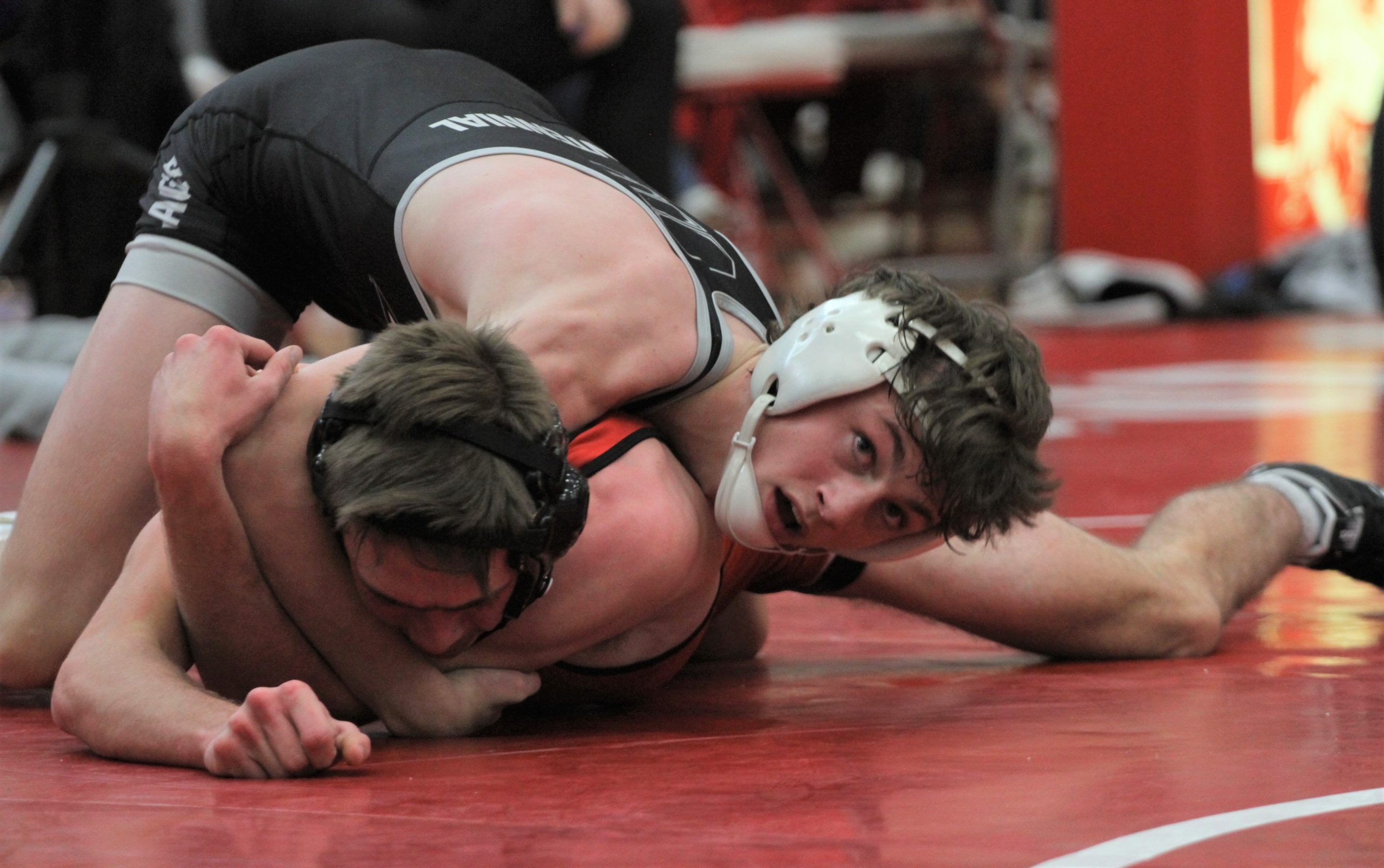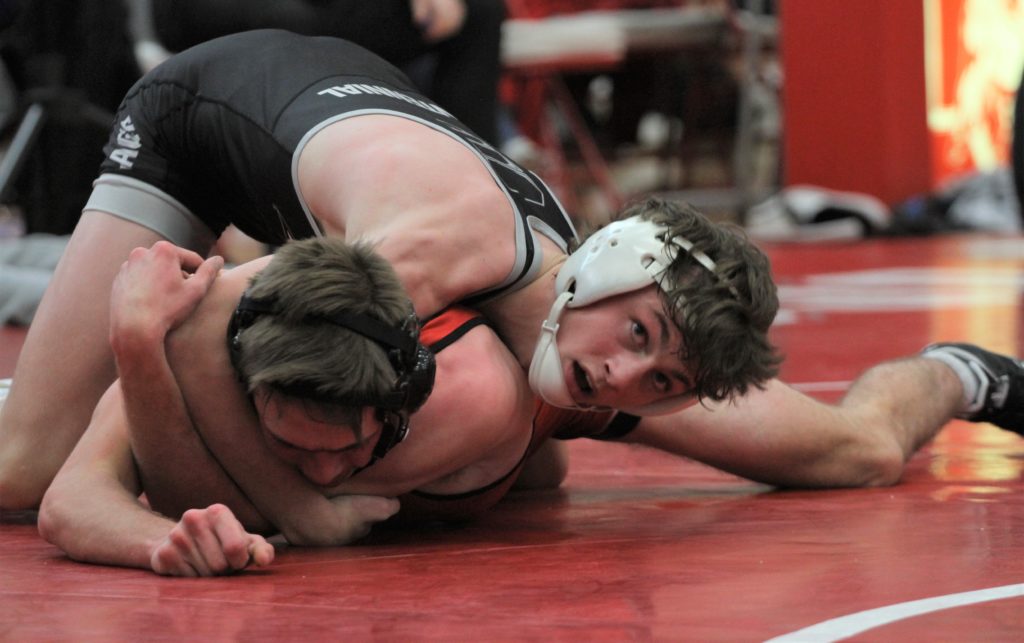 The Ankeny Centennial wrestlers competed in a double dual meet against Ames and Des Moines Roosevelt on Thursday at Ames.
The Jaguars, who are sixth in the Class 3A dual rankings by The Predicament, overwhelmed both of their opponents.
Centennial began the night with a 62-12 victory over the Little Cyclones in a CIML Central Conference dual. The Jaguars then blanked Roosevelt, 79-0, in a non-conference dual.
"We wrestled well," said Centennial coach Jay Groth, whose team improved to 4-0 in the conference and 15-3 overall. "We were aggressive."
Centennial won 11 of the 14 matches against Ames. The Jaguars recorded bonus points in all of their wins, racking up eight pins, two technical falls and a major decision.
The Little Cyclones got a pin from third-ranked heavyweight Gabe Greenlee, along with a pair of close decisions at 113 and 132 pounds.
"We knew going into that (Centennial) meet that we'd be competitive in five matches, and we ended up winning three," Little Cyclones coach Andy Fecht told the Ames Tribune. "The three kids that won did a great job, but some of the other guys just need to step up, get better and learn how to perform under pressure. That's all there is to it."
Centennial had eight falls in the win over the Roughriders, along with a technical fall and two major decisions. The Jaguars won three other matches by forfeit.
"We wrestled some really good teams (in The Clash XVIII at Rochester, Minn., earlier this month) and we saw some weaknesses that we needed to get better at," Groth said. "We worked on them, and then when you wrestle a couple of teams that are young and inexperienced like Ames and Roosevelt, we tried to see if those things would work on the mat for us.
"We did a nice job, but we need to keep moving forward," he added.
Groth, who coached at Roosevelt for nearly two decades before coming to Centennial to start the Jaguars' program in 2013, was hoping to face some stronger competition this weekend. The Jaguars were slated to compete in the Osage Duals on Saturday for the first time, but the meet was cancelled due to inclement weather.
"It's too bad, because it's tough to make up these Saturday tournaments," Groth said.
Here are the match-by-match results from Thursday:
Centennial 62, Ames 12
106: Wiener pinned Yamba, 2:51; 113: Arce-Matos (Am) beat Hron, 4-1; 120: Bresson pinned McManus, 3:25; 126: Helmkamp won by technical fall over Windelow, 15-0; 132: Corrieri (Am) beat Mayer, 9-7; 138: Bennett pinned Borntreger, 1:42; 145: Monroe pinned Johnson, 1:12; 152: Cuppy beat Nicolas, 14-3; 160: Cahill pinned Burkheimer, 2:53; 170: Neils pinned Townsend, 3:31; 182: Frazier won by technical fall over Church, 15-0; 195: Witt pinned Tapia, 1:48; 220: Wells pinned Buttermore, :58; 285: Greenlee (Am) pinned Parlee, :38.
Centennial 79, Des Moines Roosevelt 0
106: Wiener won by forfeit; 113: Hron won by forfeit; 120: Bresson won by technical fall over Phommaxaysi, 15-0; 126: Helmkamp pinned Van De Boe; 132: Mayer pinned Fanvel; 138: Bennett pinned H. Norris; 145: Cuppy beat C. Norris, 11-2; 152: Monroe beat Jones, 16-6; 160: Cahill pinned Howells; 170: Neils pinned Arbiat; 182: Frazier pinned Dillon; 195: Witt pinned Davis; 220: Wells won by forfeit; 285: Parlee pinned McGee.