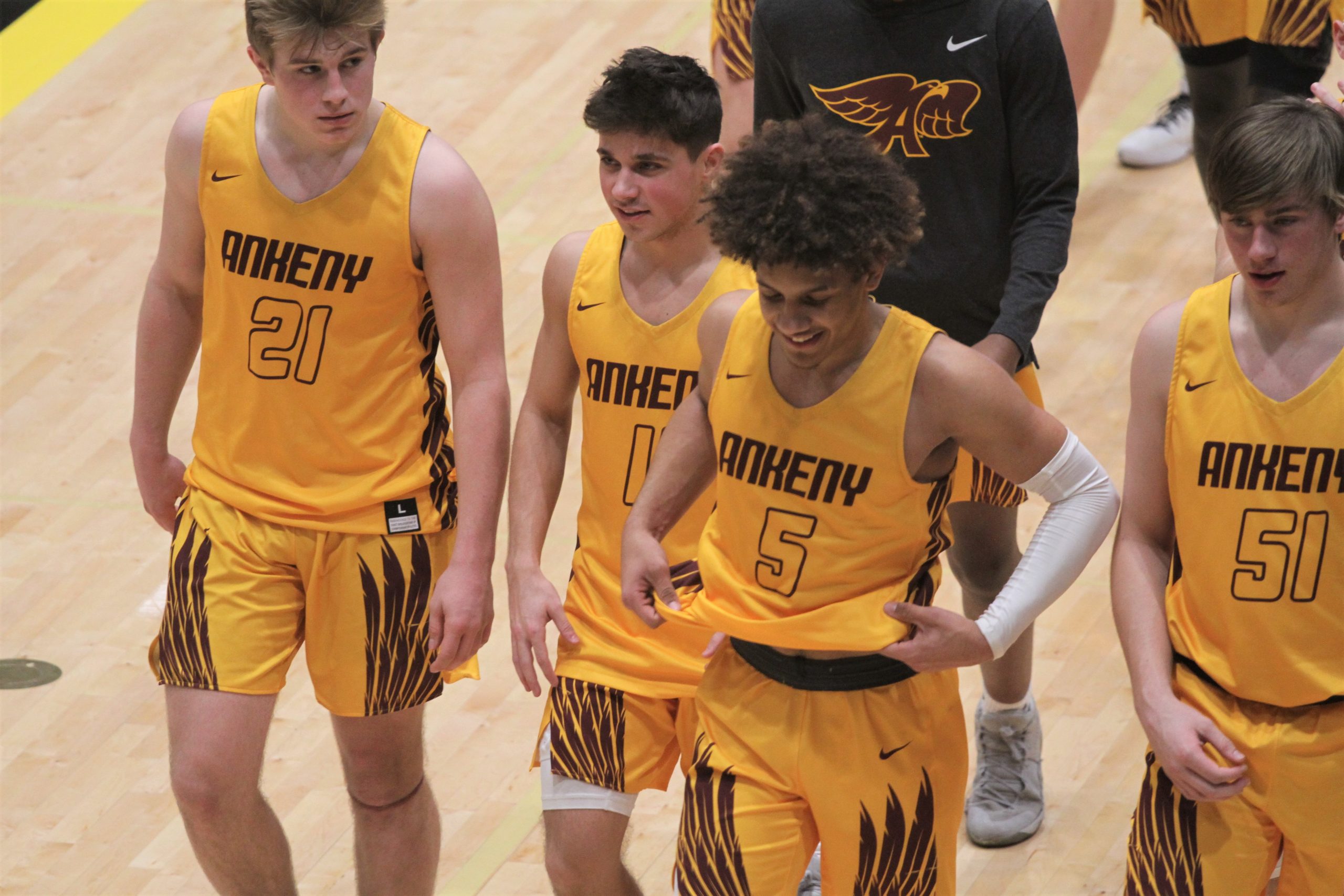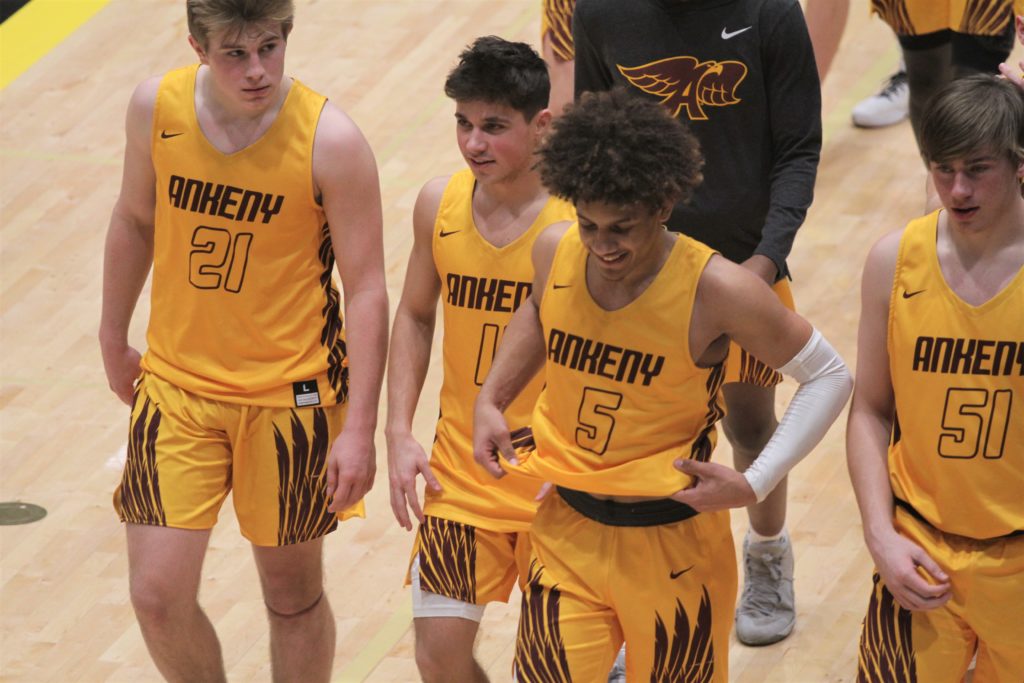 The Ankeny boys' basketball team moved into a tie for first place in the CIML Central Conference on Thursday.
And the Hawks did it in thrilling fashion.
Ankeny rallied from a 19-point deficit in the second half to post an 80-74 victory at Johnston. Braxton Bayless poured in a career-high 30 points and had two huge steals in the final 30 seconds that helped the Hawks score the game's final nine points.
"We just had to keep playing as a team…keep playing hard," said Bayless. "We had to have each other's backs out there and just keep battling."
Jaxon Smith had 25 points for the Hawks. Jordan Kumm added 19, including a trio of 3-point goals in the fourth quarter.
Ankeny is now tied with seventh-ranked Dowling Catholic atop the league at 4-1. No. 5 Ankeny Centennial, which will host the Hawks on Monday, is a half-game back at 3-1.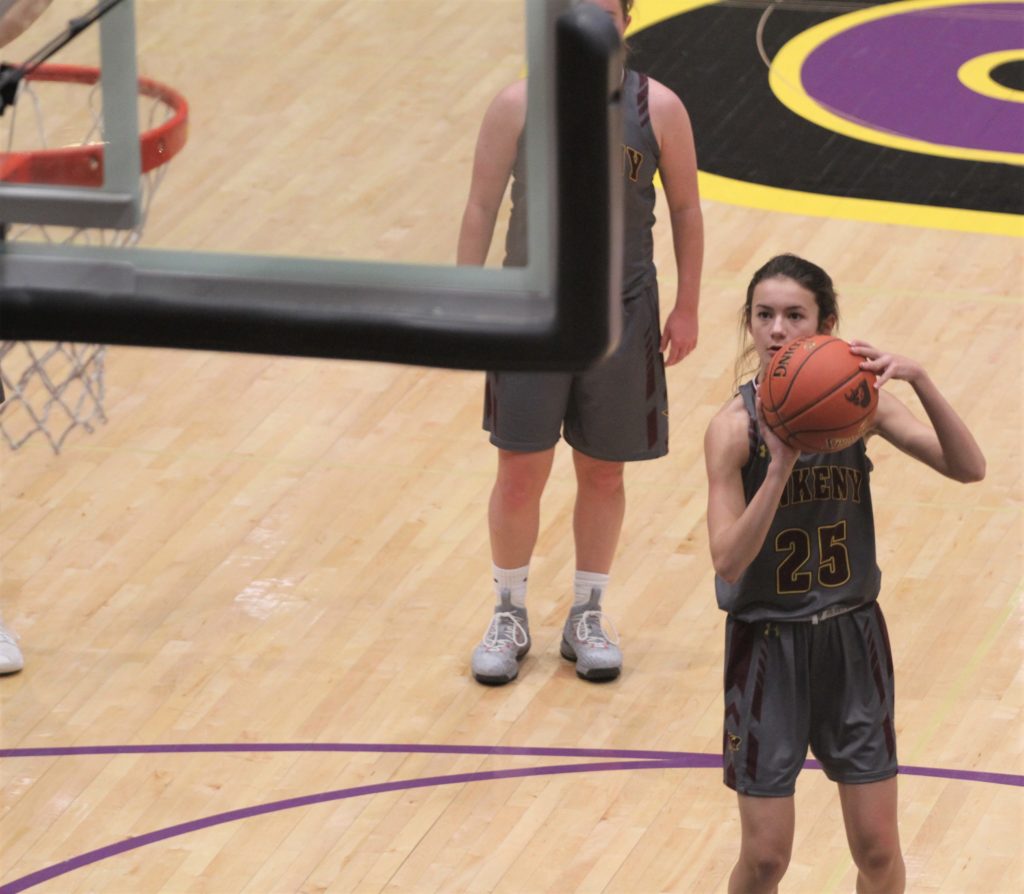 Meanwhile, the No. 2 Johnston girls' squad remained unbeaten in the conference with a 70-60 win over visiting Ankeny. Maya McDermott scored 22 points and had seven assists as the Dragons extended their winning streak to 11 games.
The Ankeny vs. Johnston games were moved up from Friday due to the weather forecast. The rest of Friday's Central Conference games were postponed until Saturday.
Here are the current Central Conference standings:
GIRLS
Johnston 5-0 13-1
Dowling Catholic 4-1 10-2
Ames 2-2 6-5
Urbandale 2-3 9-3
Ankeny Centennial 1-3 6-5
Ankeny 0-5 5-7
Thursday's score
Johnston 70, Ankeny 60
Saturday's games
Ames at Dowling Catholic
Ankeny Centennial at Urbandale
Monday's game
Ankeny at Ankeny Centennial
BOYS
Ankeny 4-1 9-1
Dowling Catholic 4-1 8-2
Ankeny Centennial 3-1 9-1
Ames 2-2 5-5
Johnston 1-4 5-6
Urbandale 0-5 5-5
Thursday's score
Ankeny 80, Johnston 74
Saturday's games
Ames at Dowling Catholic
Ankeny Centennial at Urbandale
Monday's game
Ankeny at Ankeny Centennial