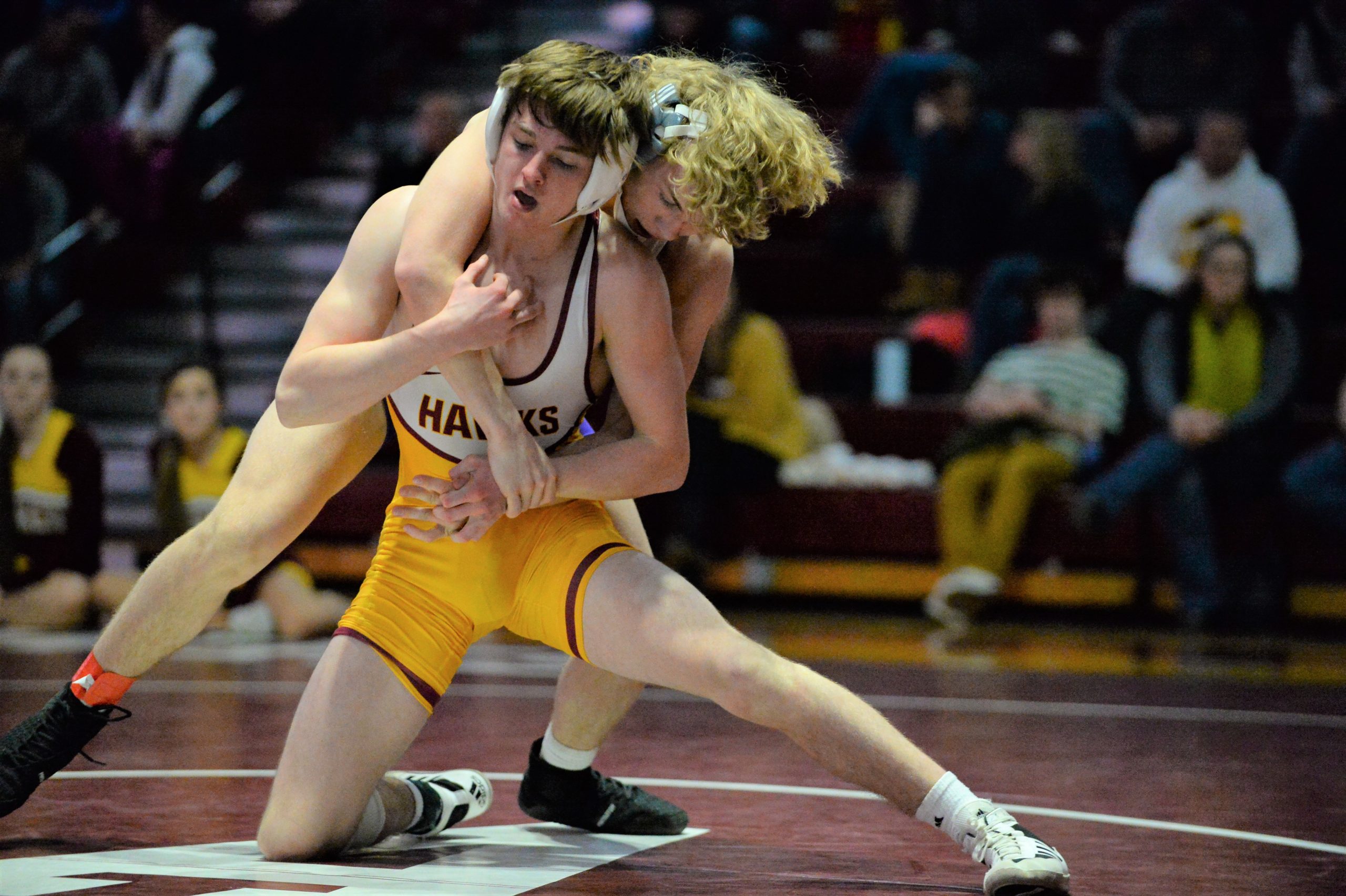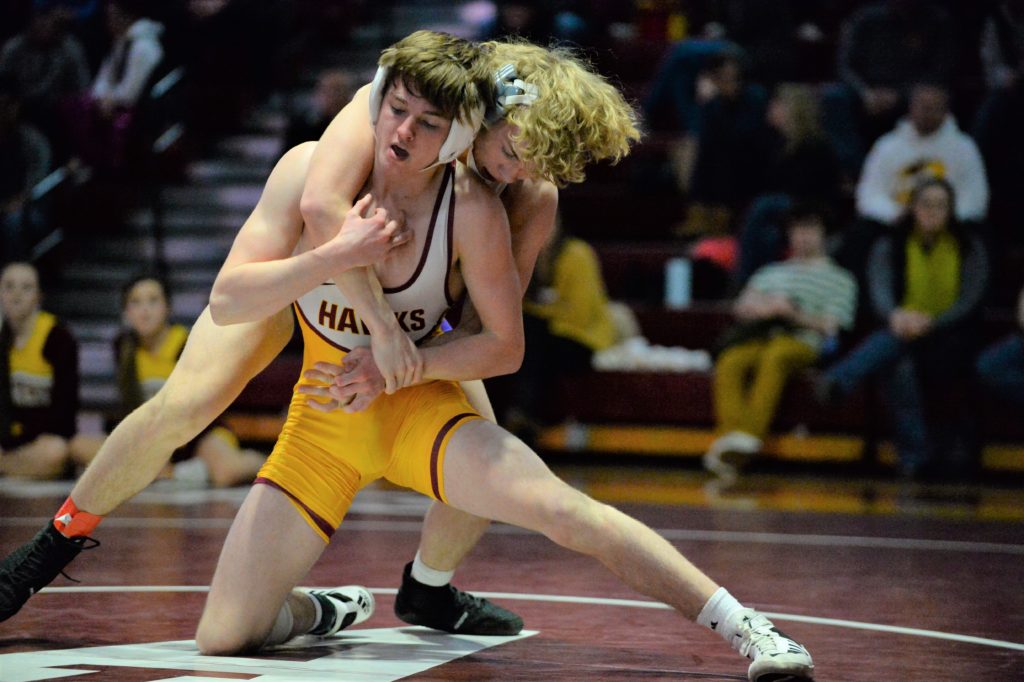 Thursday's wrestling dual meet between Ankeny and visiting Johnston featured a matchup between the state's top two wrestlers in Class 3A at 138 pounds according to The Predicament.
And fans didn't have to wait long to see the showdown.
In the opening match of the CIML Central Conference dual, Ankeny's top-ranked Caleb Rathjen gave up an early takedown but then battled back to post an 11-6 decision over No. 2 James Edwards. Rathjen, a defending state champion, pinned Edwards last month in the finals of the Frank Baltzley Invitational at Johnston.
"I felt like I controlled the whole match, although my effort was terrible all match and I wrestled really sloppy," said Rathjen. "I gave up a takedown right away after I took a sloppy shot, but after that I controlled the match. I didn't wrestle the way I wanted and am really disappointed in my performance."
The match became extremely physical as the final seconds ticked off the clock. One team point was deducted from Ankeny's score following Rathjen's victory.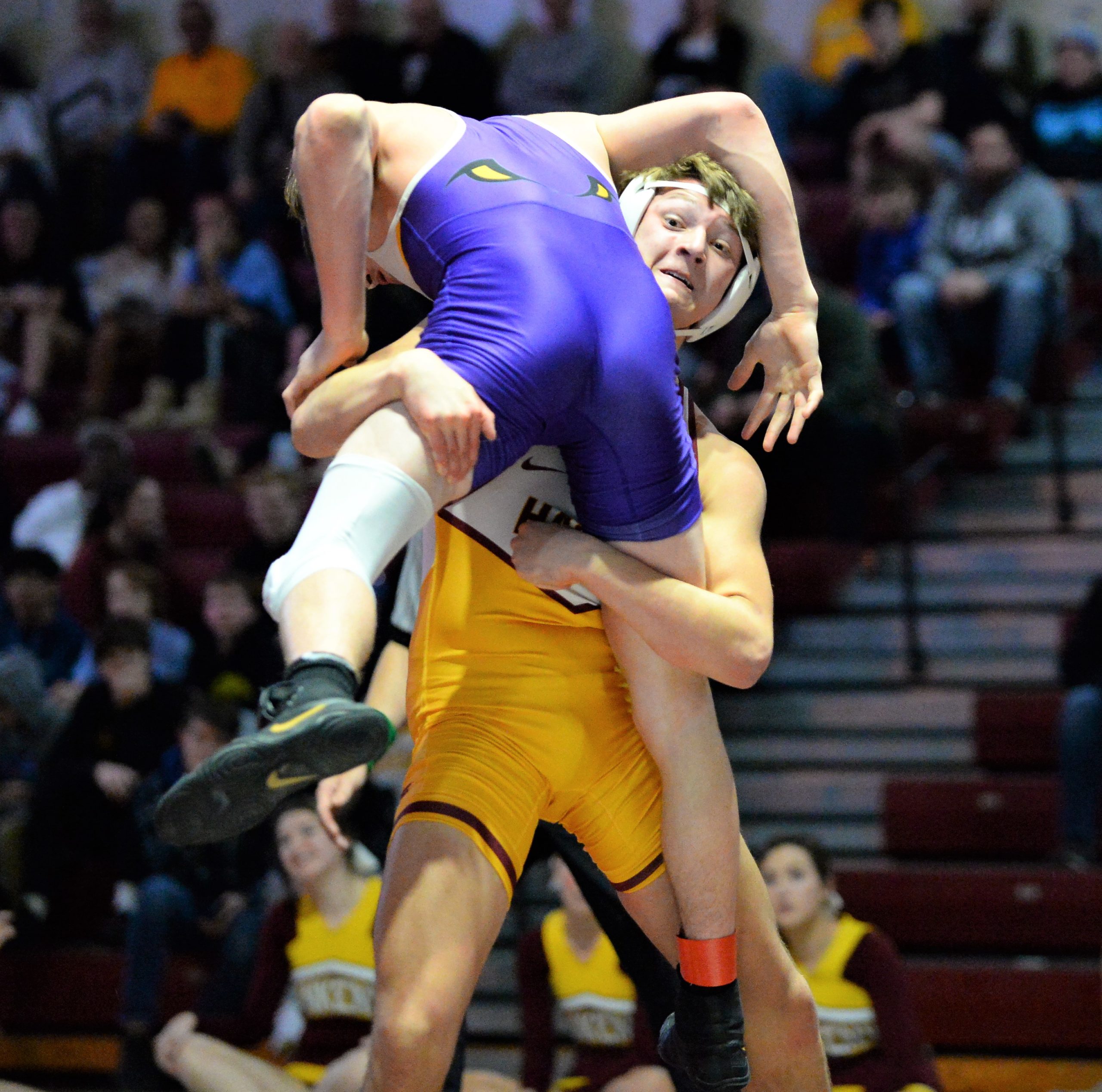 "Toward the end of the match, (Edwards) elbowed me in the face and I retaliated and their coaches were pointing at me and saying stuff to me," Rathjen said. "My emotions got the best of me, and I didn't handle the situation the best."
Johnston, the No. 8 team in The Predicament's Class 3A dual rankings, went on to post a 40-23 victory. The No. 13 Hawks dropped to 1-2 in the Central Conference and 7-5 overall.
After Ankeny won the first two matches, the Dragons took six of the next seven bouts to build a commanding 31-8 lead. The Hawks eventually closed to within 31-23 before Johnston won the final two matches.
Ankeny got pins from Carter Davis at 106 and top-ranked Trever Anderson at 113. Davis pinned sixth-ranked Owen Helgeson in 3 minutes 33 seconds.
No. 5 Sam Kallem at 145, Cole Pomrenke at 182 and No. 7 Cael Cox at 120 each won by a decision.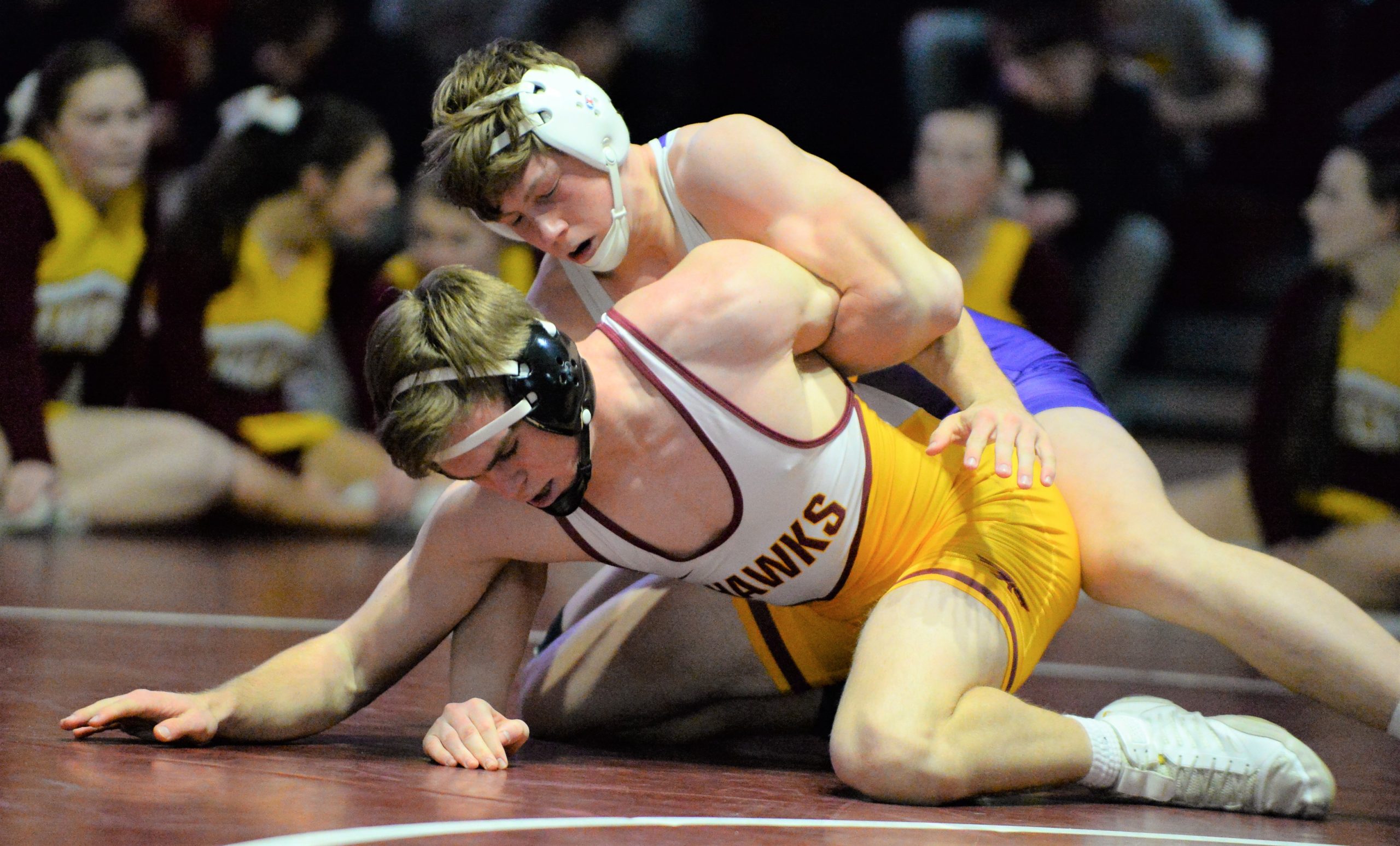 The Hawks were slated to host the Bob Sharp Invitational on Saturday, but the tournament was postponed until Monday due to inclement weather.
Here are the match-by-match results from Thursday's dual:
Johnston 40, Ankeny 23
138: Rathjen (A) beat J. Edwards, 11-6; 145: Kallem (A) beat Erickson, 5-1; 152: Zindel (J) beat Kolthoff, 11-3; 160: C. Helgeson (J) won by injury default over Rose; 170: Brinker (J) pinned Bennethum, 4:00; 182: Pomrenke (A) beat Hutchison, 9-4; 195: Rowland (J) beat Kenworthy, 4-2; 220: Reese (J) pinned Crimmins, 2:26; 285: Johnson (J) pinned Kingston, 2:44; 106: Davis (A) pinned O. Helgeson, 3:33; 113: T. Anderson (A) pinned Madison, 1:37; 120: Cox (A) beat King, 6-2; 126: Honkomp (J) beat Coulthard, 5-3; 132: T. Edwards (J) pinned Faeth, 1:58.