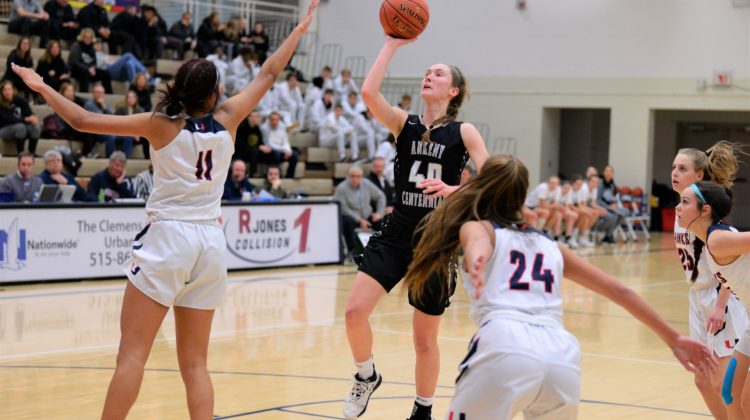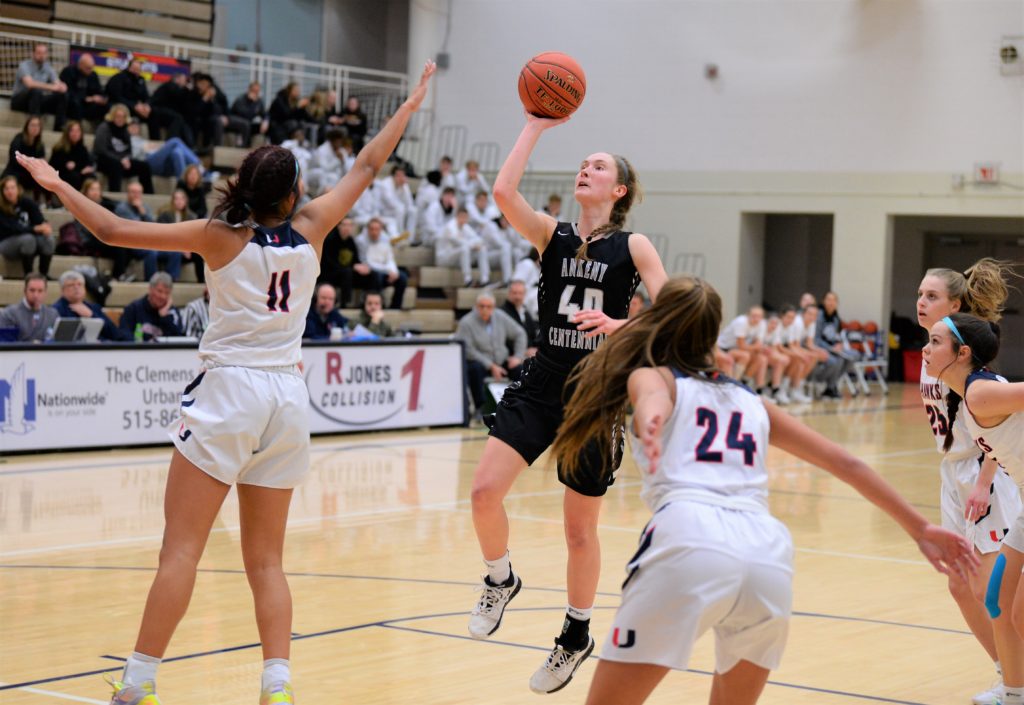 The Urbandale girls' basketball team boasts an imposing front line led by sisters Jada and Maya Gyamfi.
Unfortunately for Ankeny Centennial, the Jaguars didn't have their best post player to battle the J-Hawks on Saturday.
Alexandria Keahna-Harris suffered a foot injury during Tuesday's overtime loss to second-ranked Johnston. She sat out as the No. 10 Jaguars dropped a 55-43 decision at No. 9 Urbandale.
"No team is good to play without Alex," said Centennial coach Scott DeJong. "She's a four-year player, and her defense, her flexibility and her inside play are all important to us. But other teams have kids out too, and our other kids need to step up more than they did today."
The Gyamfis combined for 33 points as Urbandale improved to 3-3 in the CIML Central Conference and 10-3 overall. Maya and Jada entered the game averaging 16.4 and 16.2 points, respectively.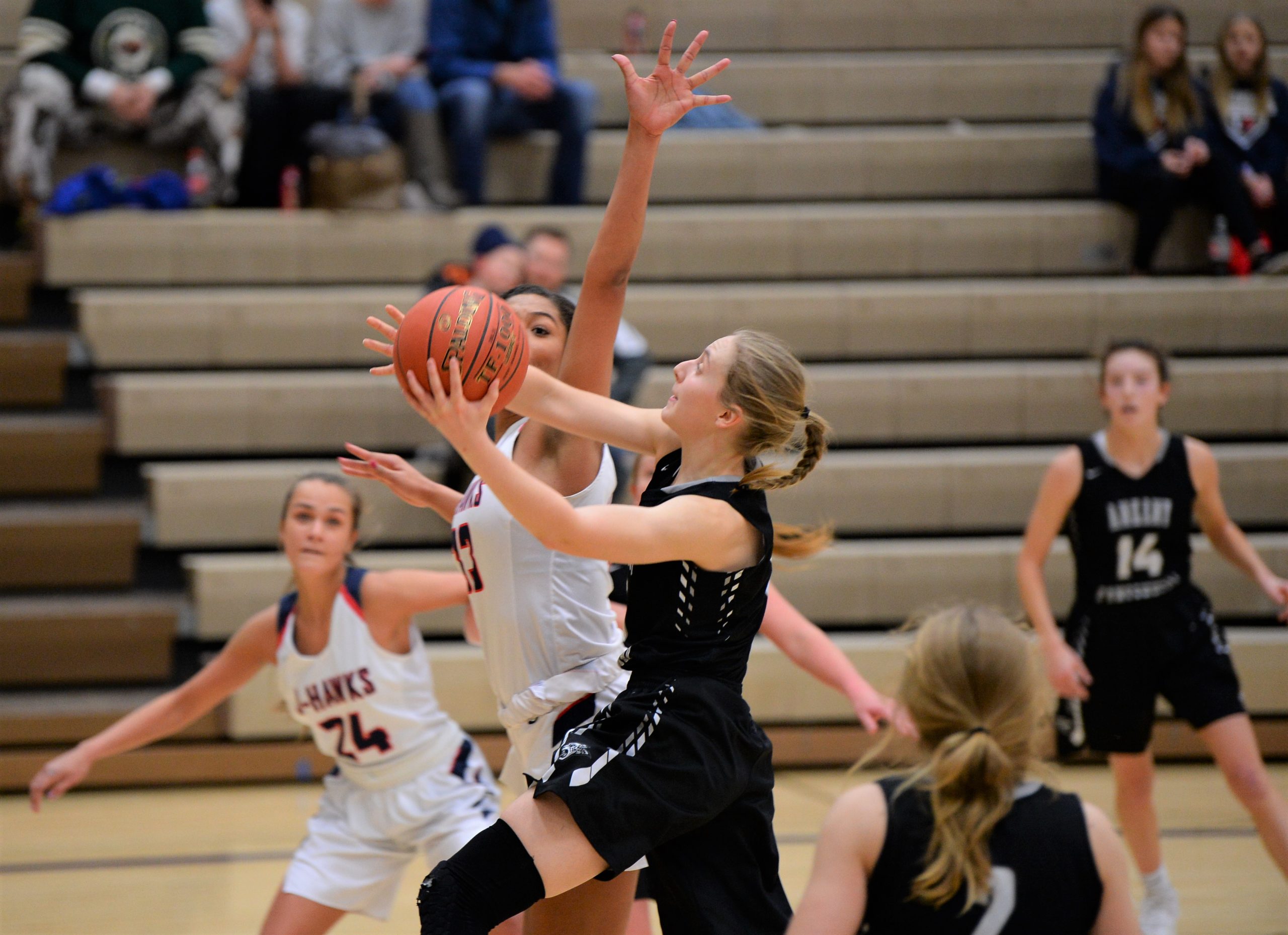 "They did a lot of damage at the free-throw line," DeJong said. "We put them at the line, and they made 21-of-24 attempts. We usually don't do that, and we have to be better at that with our defense."
Cleao Murray, Bella Robben and Taylor Runchey all fouled out for the Jaguars, who dropped to 1-4 in the league and 6-6 overall. Robben started in place of Keahna-Harris and contributed eight points and five rebounds.
Meg Burns made a trio of 3-point goals and scored 15 points to lead Centennial. She also had three assists and three steals.
However, the Jaguars made just 5-of-23 3-pointers (21.7 percent) after connecting on 8-of-21 attempts (38.1 percent) against Johnston.
"Urbandale plays a matchup zone–that's kind of their thing," DeJong said. "We had no pop inside, and they could really pressure our guards and not give them much."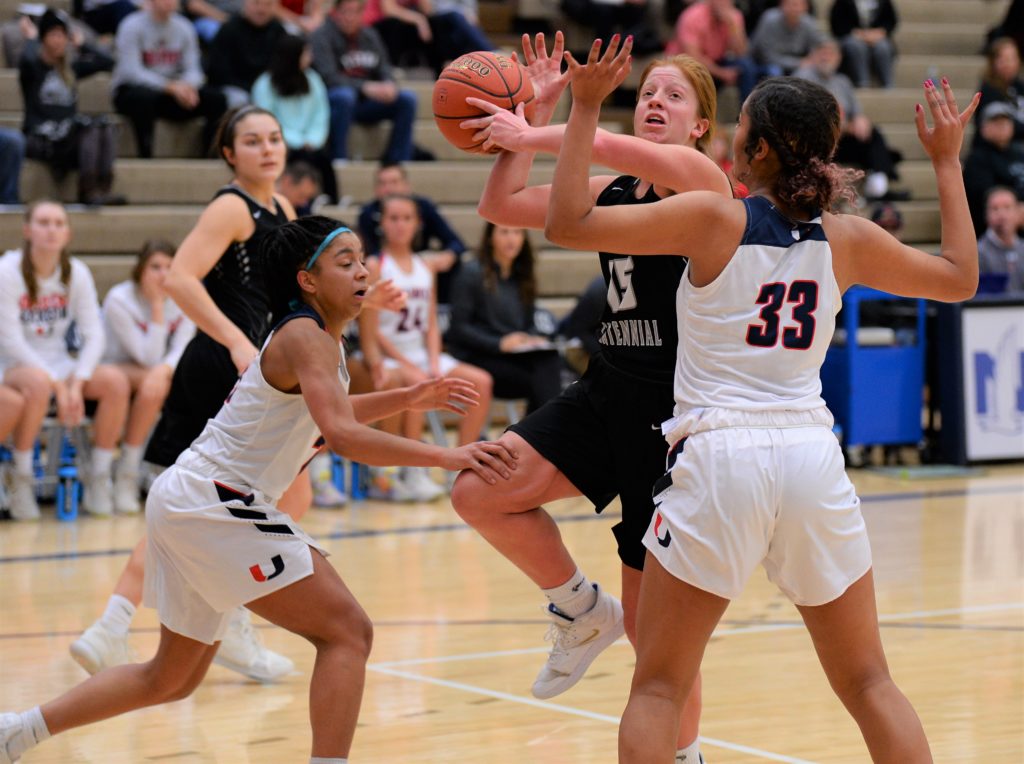 The J-Hawks held a 29-25 lead at halftime. They extended the margin to 42-34 after three quarters.
"It was a five-point game about midway through the fourth (period)," DeJong said. "We had a lot of chances, but we just couldn't score. Urbandale's big, and they can spread out down below. We just struggled to get some good looks from the perimeter. We've just got to work at it and get a little better."
Jackie Pippett, Runchey and Lizzie Strom each had five rebounds for Centennial. Pippett also had two blocks.
The Jaguars will host a make-up game against Ankeny on Monday at 5:30 p.m.