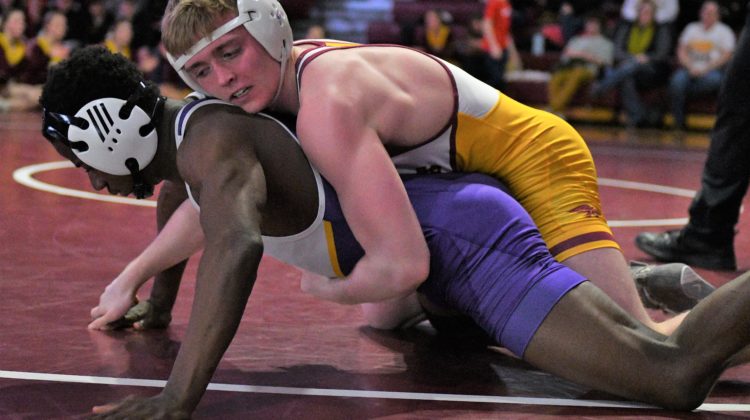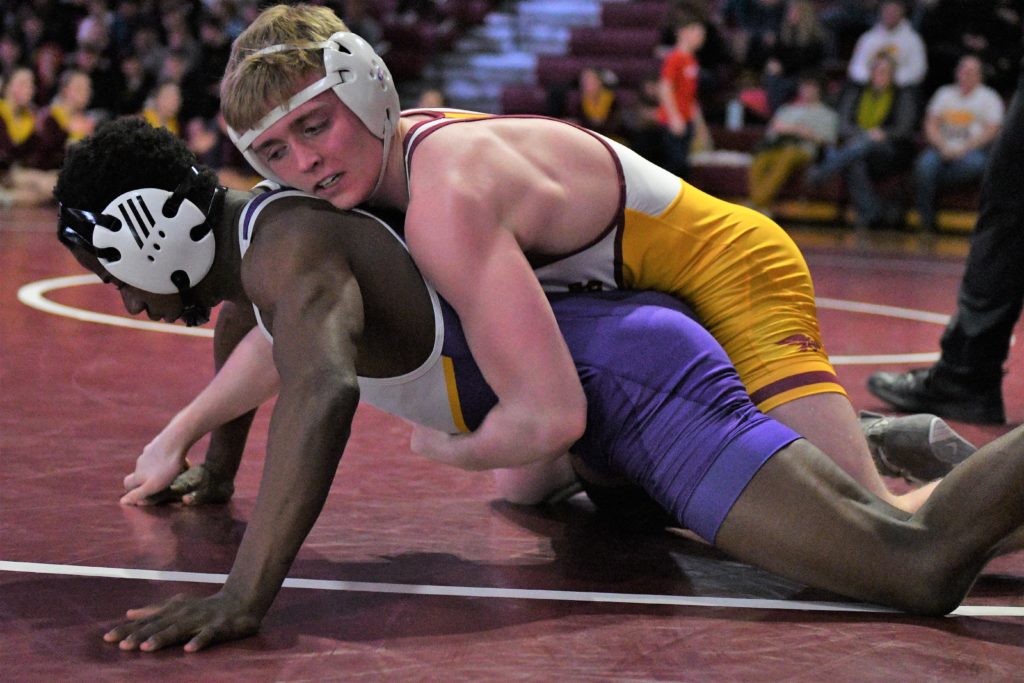 Senior Sam Kallem has helped the seventh-ranked Ankeny wrestling team to a 7-5 dual record this season. He earned his 100th career victory during the Cliff Keen Invitational last month at Independence.
Kallem posted a 34-13 record as a junior, when he placed seventh in the Class 3A state tournament at 132 pounds. He has committed to wrestle for Grand View University.
Kallem is currently ranked fifth at 145 in Class 3A by The Predicament. He will take a 14-4 mark into the Bob Sharp Invitational on Monday.
Here is some inside info on Kallem:
How is the season going thus far?
My season is going great so far. I think I'm headed on the right track to win that state title.
What has been the highlight for you?
The highlight for me has been enjoying this season with my teammates, and getting better at wrestling every day.
You posted a 5-1 decision over Johnston's Peter Erickson during a dual meet on Thursday at Ankeny. What did you think of your performance?
I feel like I wrestled really flat and not like my normal self. I still completely dominated the match, but would have liked to score more points.
Your team dropped a 40-23 decision to the Dragons. What did you think of your team's performance?
I was disappointed with how our team wrestled, myself included. But I would like to point out Carter Davis, who had a big win (with a fall over sixth-ranked Owen Helgeson at 106). Watch out for that kid.
Who is the toughest wrestler you have faced this season?
I have faced many tough opponents so far, but the toughest opponent is myself. Once I believe in myself 100 percent, nobody can stop me.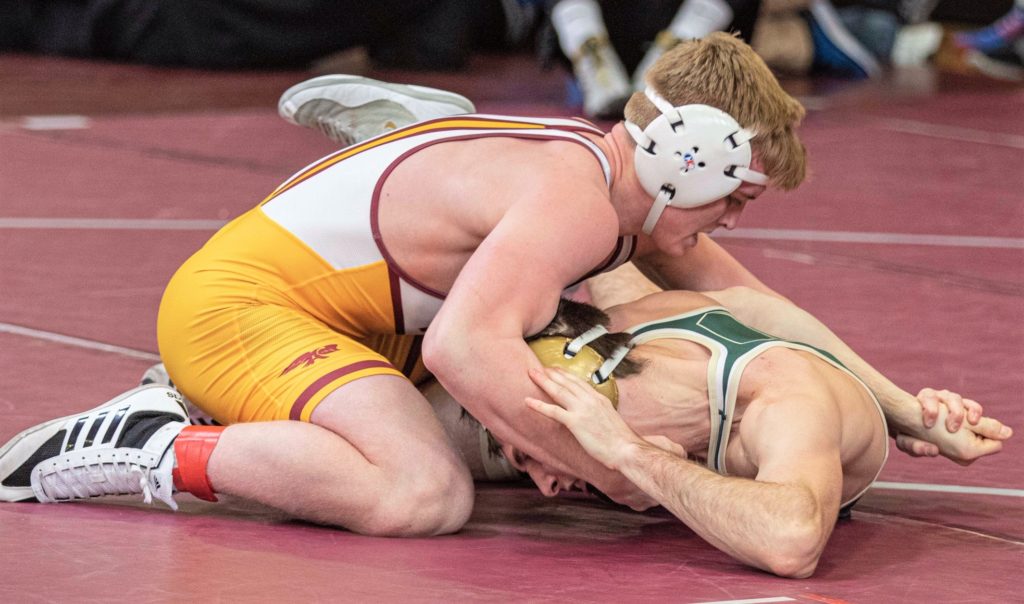 Have you had any trouble managing your weight this winter? Was it difficult to keep the weight off over the holiday break?
No, I haven't. This year has been really nice not having to worry about my weight. I feel really strong and fast at 145. During break I enjoyed myself, which I haven't been able to do in years past.
What meals do you miss the most during the season?
Well, even though I don't have to cut much weight, I try to stay pretty healthy throughout the week. So I would say I miss eating pizza and ice cream the most.
I know you got banged up a little bit earlier in the season, because one of your eyes was discolored. Do you feel like you're 100 percent healthy right now heading into the final month of the season?
Yeah, I feel really good. I don't think I've ever felt this good during the heart of the season.
Your team will host the Bob Sharp Invitational on Monday after the tournament was postponed on Saturday due to inclement weather. Do you think you'll see some strong competition?
Yes, I am hoping to see some tough competition. I'm not sure who will be there specifically, but I usually have a tough bracket at this tournament. I am also really excited to compete again since we haven't got to wrestle much since before Christmas break.
Goal for the rest of the season?
State champion.
Do you think your team can make a run at either the traditional or dual state titles?
I think we can make a run at the individual team title. We have the guys that can make it happen, and I can't wait to be down at the Well.
You are one of four CIML wrestlers ranked in the top 10 at 145 by The Predicament. Now that Ankeny Centennial's Ben Monroe has dropped down to 145 and is ranked No. 1, do you feel like he'll be the wrestler to beat for the state title at your weight?
As of right now, I'm focused on winning the Bob Sharp. But Ben is a great wrestler, and I expect to see him in February.