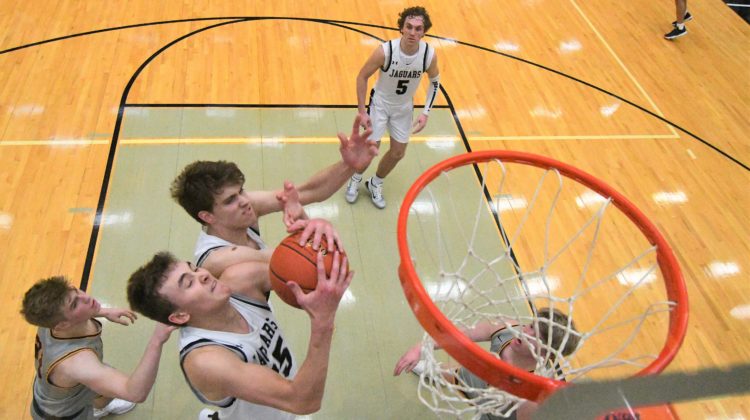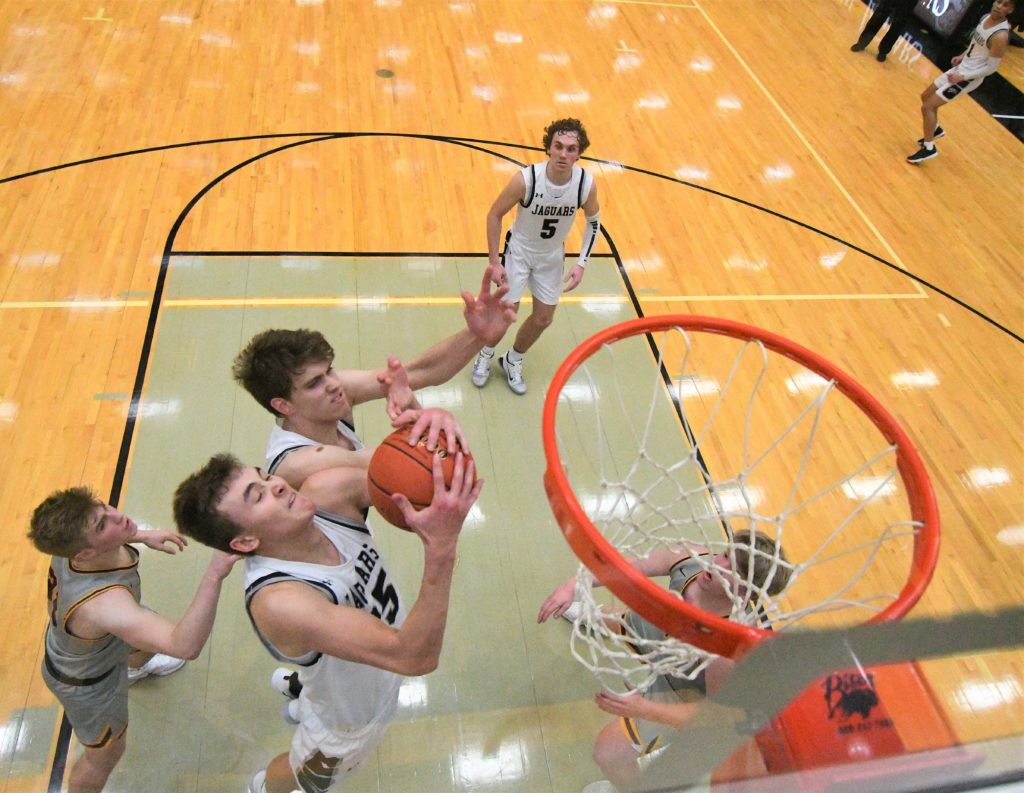 The sixth-ranked Ankeny Centennial boys' basketball team moved into sole possession of first place in the CIML Central Conference with a 69-61 victory over No. 9 Ankeny on Monday at Centennial.
Centennial entered the game tied atop the league standings with Ankeny and No. 10 Dowling Catholic. But the Jaguars received some help from Ames, which posted a 61-59 win over the Maroons.
Cody McCullough and Micah Johnson each had a double-double as Centennial snapped a three-game losing streak against the Hawks. McCullough scored a career-high 29 points and grabbed 20 rebounds, while Johnson added 17 points and 13 boards.
The Jaguars made 27-of-40 free throws, including 18-of-25 by McCullough.
"Everybody was very focused, and we got off to a great start," said Centennial coach Bob Fontana. "One of the keys was to win the free-throw line, and we did that. We controlled the boards, and I thought we limited their 3-point opportunities."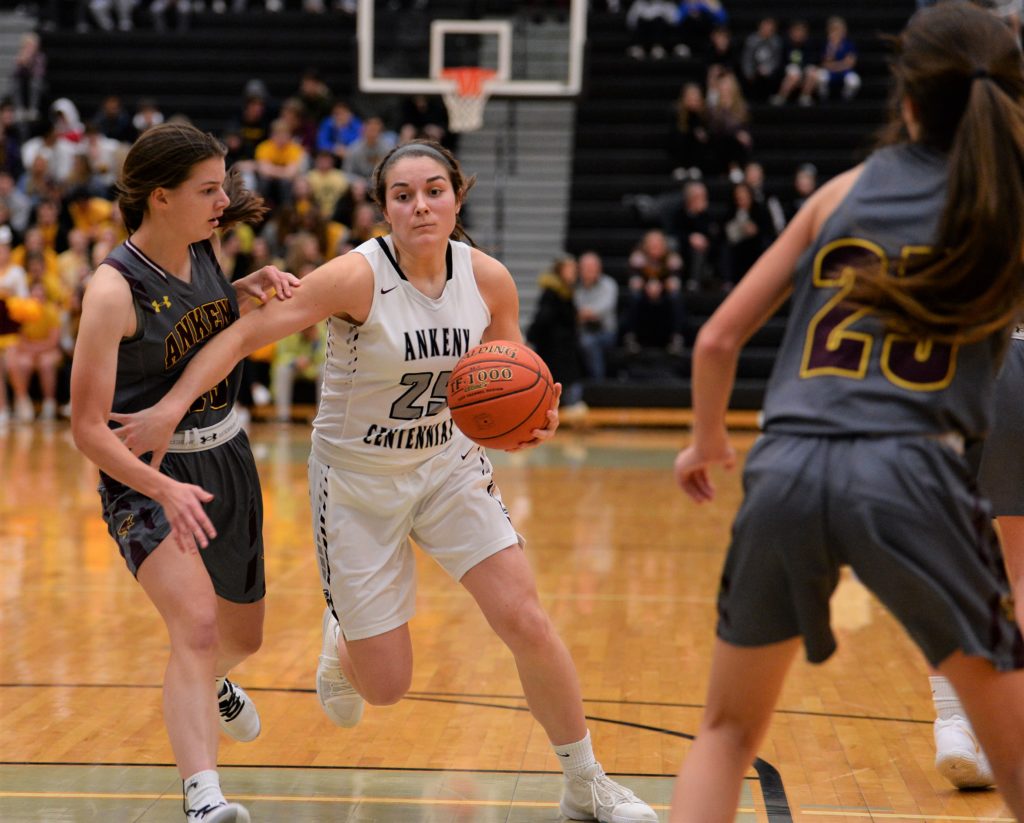 Meanwhile, the No. 10 Centennial girls' team rolled to a 57-29 victory over Ankeny. The Jaguars have never lost to their crosstown rival.
"It felt great," said Centennial guard Meg Burns, who led the Jaguars with 19 points. "We got back to work right away in practice after those tough losses (last week), and it's good to come out on top in such a big rivalry game."
Also in girls' play, No. 3 Dowling cruised to a 78-57 triumph at No. 12 Ames. The Maroons pulled within a half-game of No. 2 Johnston for the Central Conference lead heading into their showdown against the Dragons on Friday.
Here are the current Central Conference standings and the upcoming schedule:
GIRLS
Johnston 5-0 13-1
Dowling Catholic 5-1 11-2
Urbandale 3-3 10-3
Ames 2-3 6-6
Ankeny Centennial 2-4 7-6
Ankeny 0-6 5-8
Saturday's score
Urbandale 55, Ankeny Centennial 43
Monday's scores
Ankeny Centennial 57, Ankeny 29
Dowling Catholic 78, Ames 57
Tuesday's games
Des Moines Hoover at Ames
Des Moines North at Ankeny Centennial
Urbandale at Indianola
Valley at Ankeny
Waukee at Dowling Catholic
Friday's games
Ames at Ankeny Centennial
Johnston at Dowling Catholic
Urbandale at Ankeny
BOYS
Ankeny Centennial 5-1 11-1
Ankeny 4-2 9-2
Dowling Catholic 4-2 8-3
Ames 3-2 6-5
Johnston 1-4 5-6
Urbandale 0-6 5-6
Saturday's score
Ankeny Centennial 70, Urbandale 60
Monday's scores
Ames 61, Dowling Catholic 59
Ankeny Centennial 69, Ankeny 61
Tuesday's games
Des Moines Hoover at Ames
Des Moines North at Ankeny Centennial
Urbandale at Indianola
Valley at Ankeny
Waukee at Dowling Catholic
Friday's games
Ames at Ankeny Centennial
Johnston at Dowling Catholic
Urbandale at Ankeny