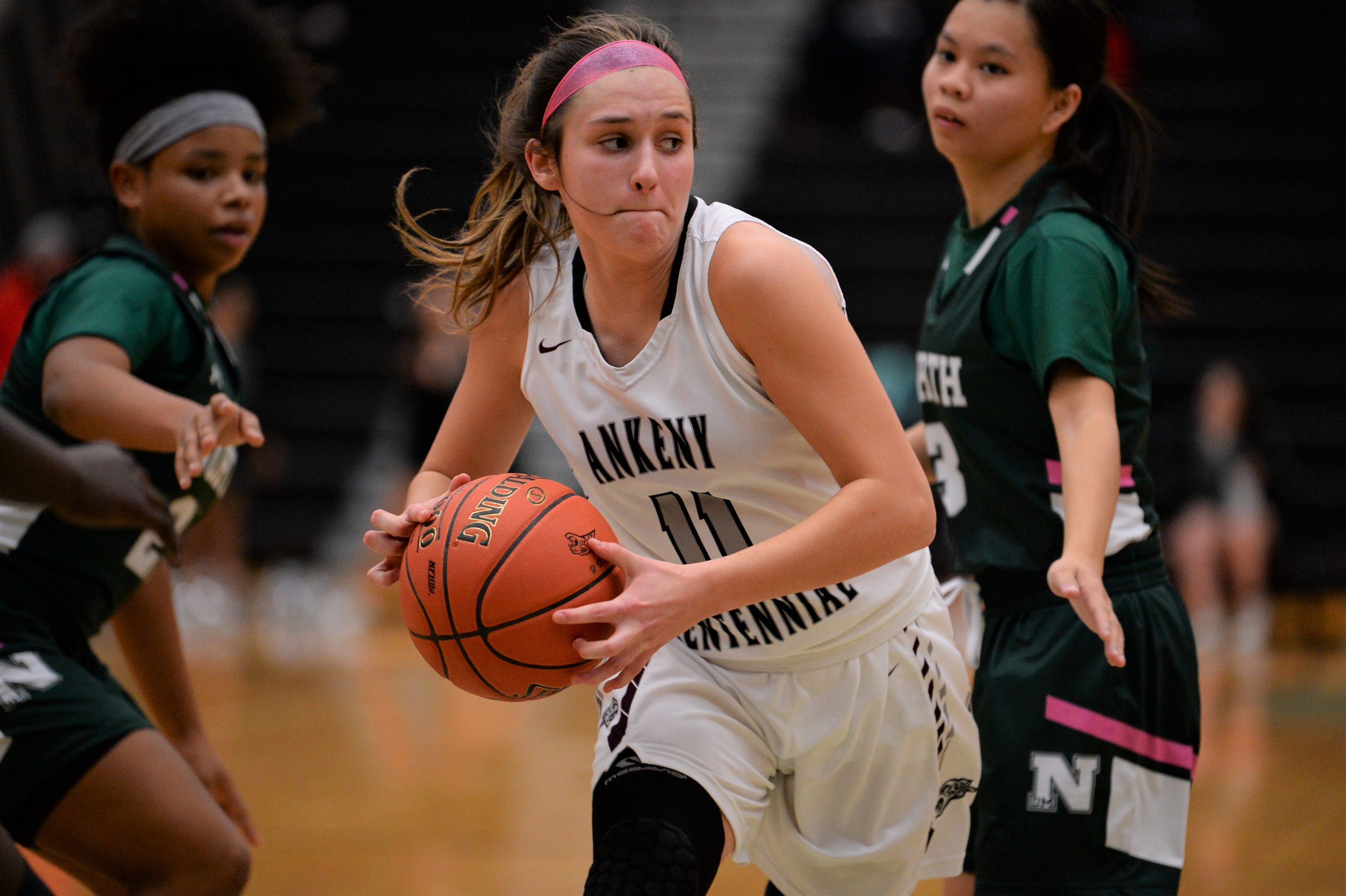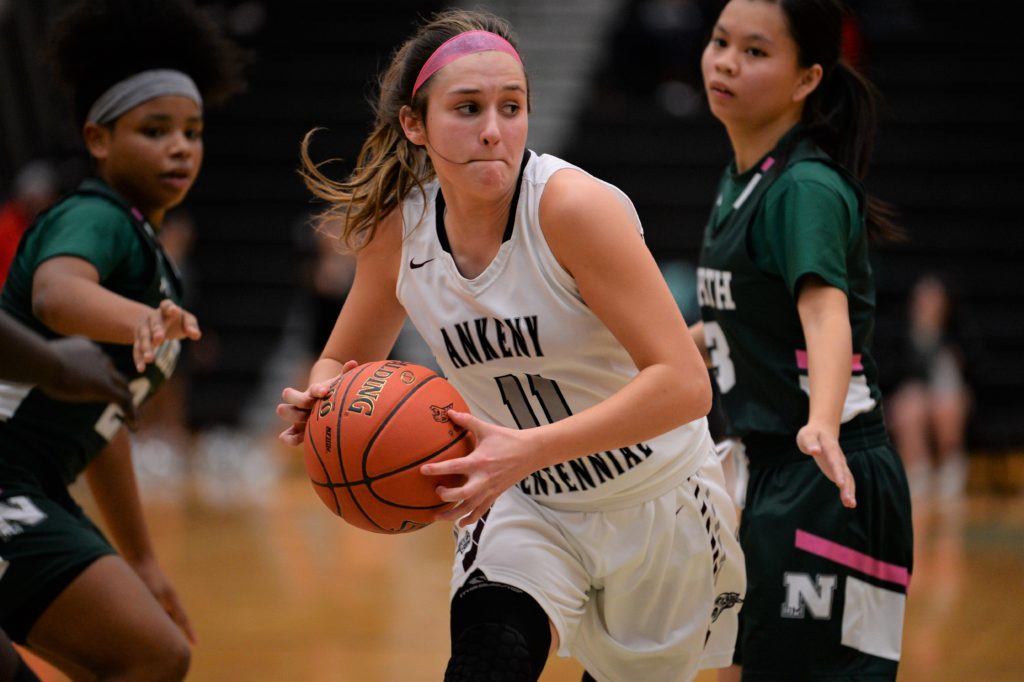 Ankeny Centennial's Meg Burns picked up right where she left off on Monday.
Burns scored 14 points while playing only the first 6 minutes of the game to lead the 10th-ranked Jaguars to an 80-23 victory over visiting Des Moines North on Tuesday. She went 5-for-5 from the field, including 4-of-4 from 3-point range.
Burns had scored 19 points in a win over Ankeny 24 hours earlier.
"We didn't expect that," Centennial coach Scott DeJong said of the lopsided score. "North is a lot better than they have been, but two of their best players were out. So they were short-handed."
Centennial outscored the Polar Bears by a 22-3 margin in both the first and third quarters. The Jaguars improved to 8-6, while North's record fell to 3-9.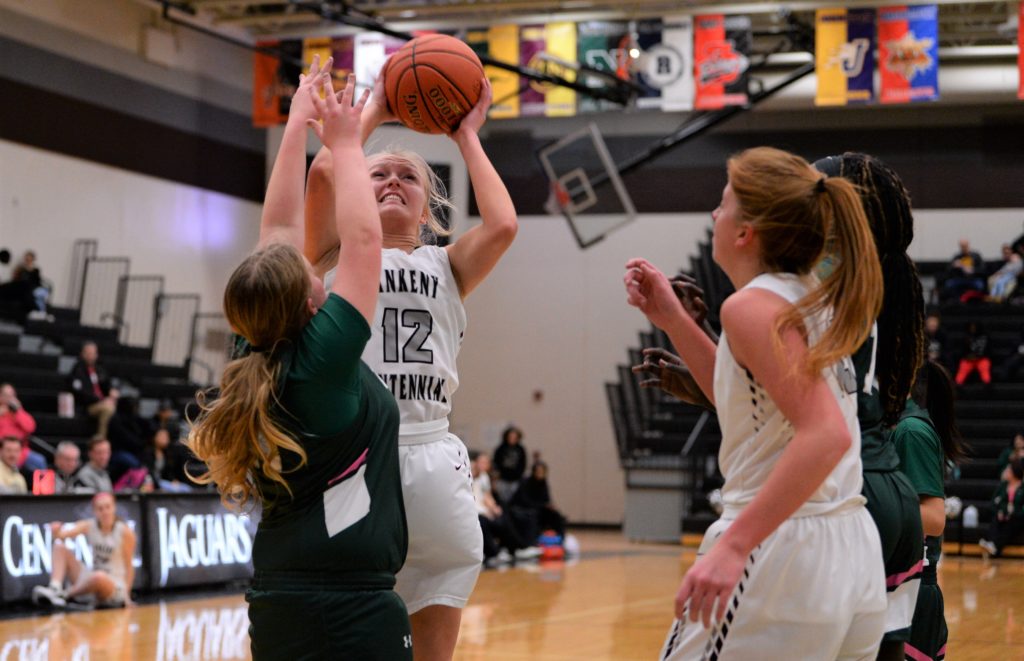 The Centennial reserves accounted for 58 points. Olivia Anderson scored 12 points and grabbed eight rebounds, while Averi Porter also had 12 points.
Jenny Hagg contributed nine points, and Peyton Mitchell added seven. Lizzie Strom dished out five assists, and Makenna Clark had four steals.
"We got a chance to play everybody," DeJong said. "I think we had four of five people with career-highs (in points)."
Nya Mach scored 15 of North's 23 points. The Polar Bears shot just 25.6 percent from the field (10-of-39).
The Jaguars will host a CIML Central Conference game against No. 12 Ames on Friday.