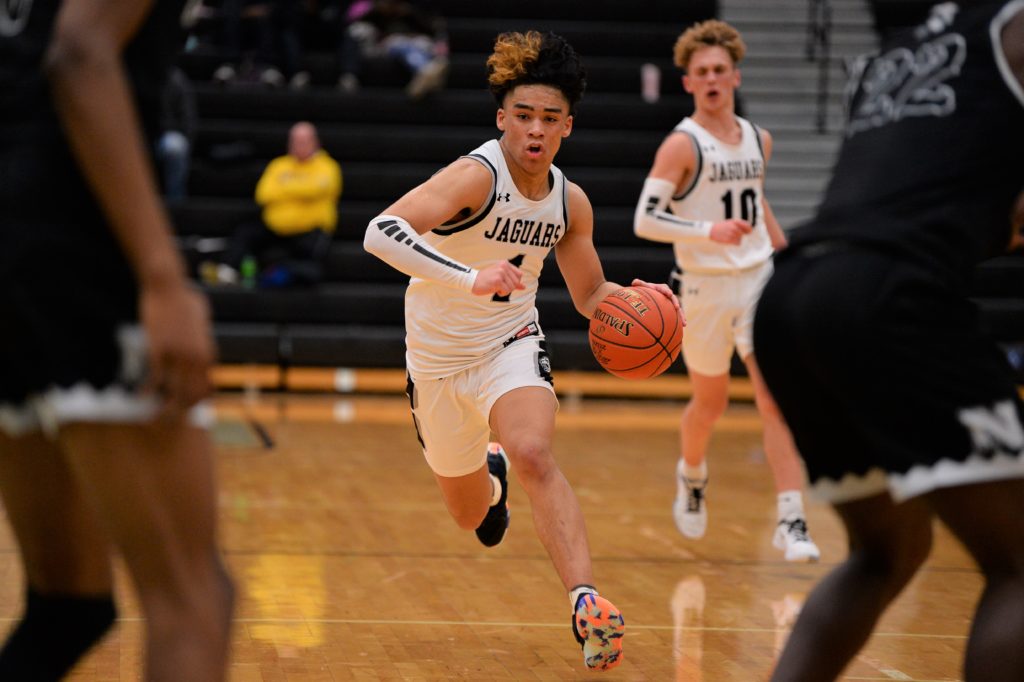 Ankeny Centennial boys' basketball coach Bob Fontana was hoping that his team could avoid a letdown after Monday's huge victory over Ankeny.
He should not have been worried.
The sixth-ranked Jaguars returned to the court on Tuesday and defeated visiting Des Moines North, 85-74, in a non-conference game. They improved to 12-1 on the season, while North's record fell to 6-5.
"I told the guys, 'You can either be stuck on last night or take steps forward,'" Fontana said. "And I thought we took a big step forward."
Jaron Crews scored 24 points and had six assists to lead Centennial, which went 30-for-33 at the free-throw line. Crews made all nine of his free throws.
The Polar Bears also shot well from the charity stripe, going 17-for-20 at the line.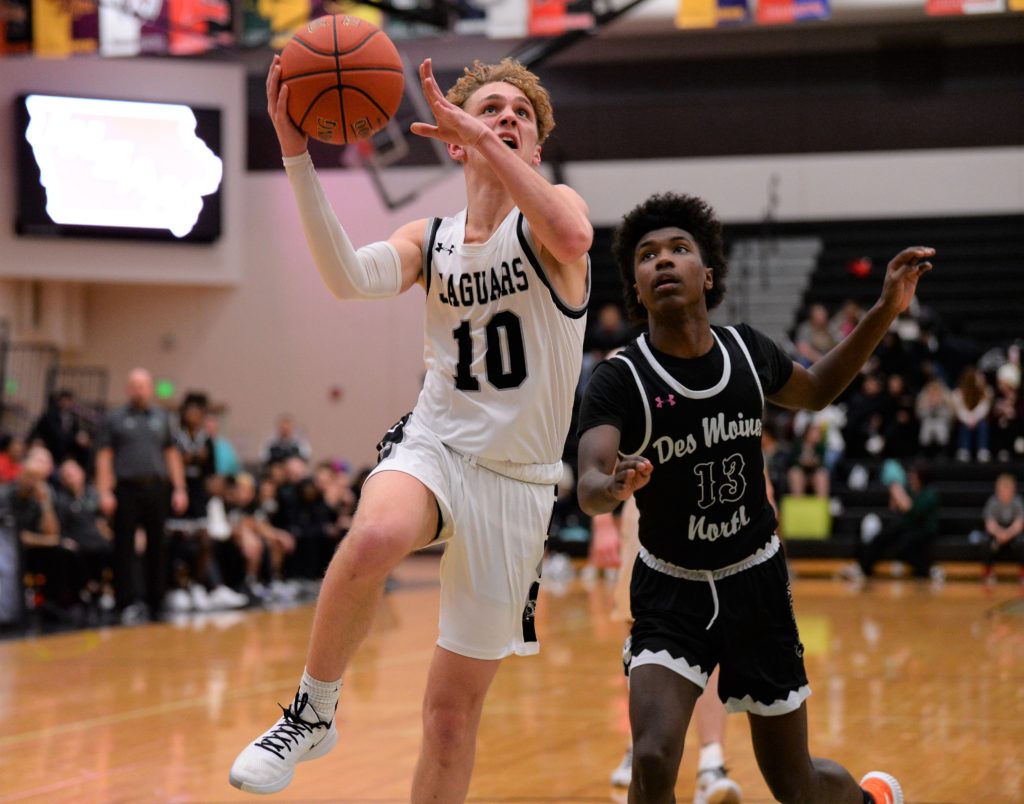 "I thought we played well in spurts," Fontana said. "It was just a very difficult game to get into a flow with all the free throws."
Cody McCullough had 18 points, 12 rebounds and two blocks for the Jaguars. It was his ninth double-double in 13 games.
Caleb Van Meter contributed 13 points and four assists off the bench. Colin McAleer scored 10 points, while Micah Johnson added nine points and eight rebounds.
Preston Kelling, who injured his ankle during the win over the Hawks, had five rebounds and four steals.
"He really toughed it out," Fontana said of Kelling.
It was the third win in four days for Centennial and extended the Jaguars' winning streak to six games.
"We dealt with some adversity and just stuck with things," Fontana said. "It was just a tough, gritty win. North hadn't played in a week so they were pretty fresh. But credit to our kids–I thought they handled the adverse situations pretty well."
Malik Allen had 27 points and four assists to lead North. Deavin Hilson added 16 points for the Polar Bears, who erupted for 122 points in a win at Des Moines East earlier this month.
"North is scary now," Fontana said. "They've got about four offensive weapons, and they can beat anyone on a given night."
The Jaguars will host a CIML Central Conference game against Ames on Friday. The Little Cyclones have won three straight games, including a 61-59 victory over No. 10 Dowling Catholic on Monday that knocked the Maroons out of a tie for the league lead.
"Ames is doing a good job of controlling the pace right now," said Fontana, whose team posted a 63-39 triumph over the Little Cyclones last month.