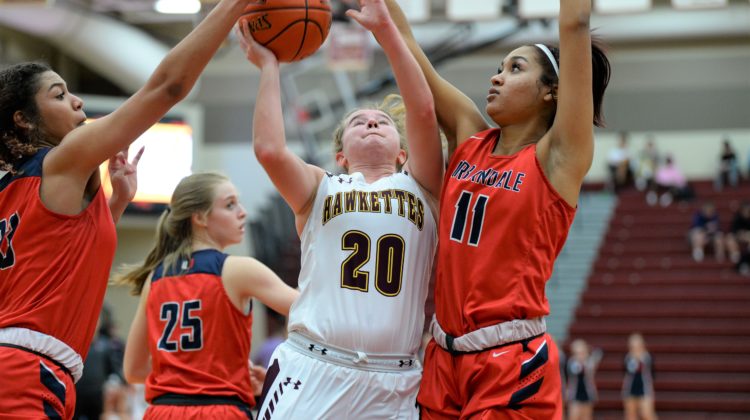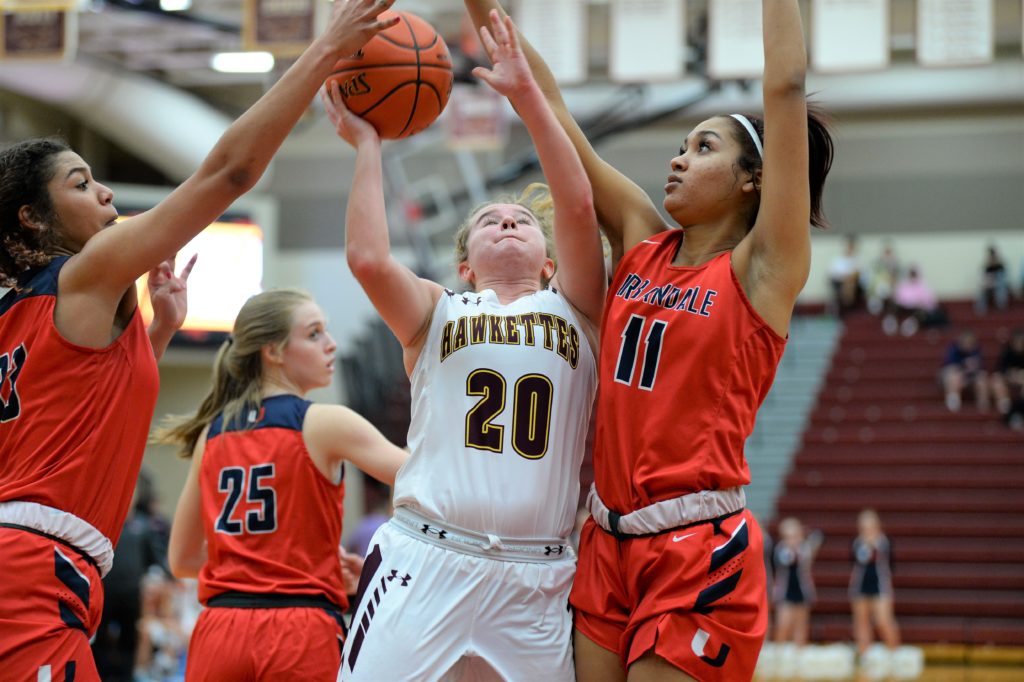 Ankeny girls' basketball coach Dru McAnelly isn't fond of moral victories.
But that's exactly what his short-handed squad came away with on Friday.
The Hawkettes battled ninth-ranked Urbandale into overtime before dropping a 59-57 decision at Ankeny. It was another strong effort by McAnelly's team that wasn't rewarded with a win.
"That's a top-10 team, and for us to have a couple chances at the end of regulation and a couple good looks in overtime, it's a testament to our girls and how hard they played and how well they played," said McAnelly. "I think (we) played about as well as we can play."
The game was tied at 55-55 late in the fourth quarter when Ankeny missed a shot with about 20 seconds left. After Urbandale missed, the Hawkettes hurried up the court and Jenna Pitz threw up a prayer from about 35 feet out.
The ball hit the backboard and then deflected off the rim as the buzzer sounded.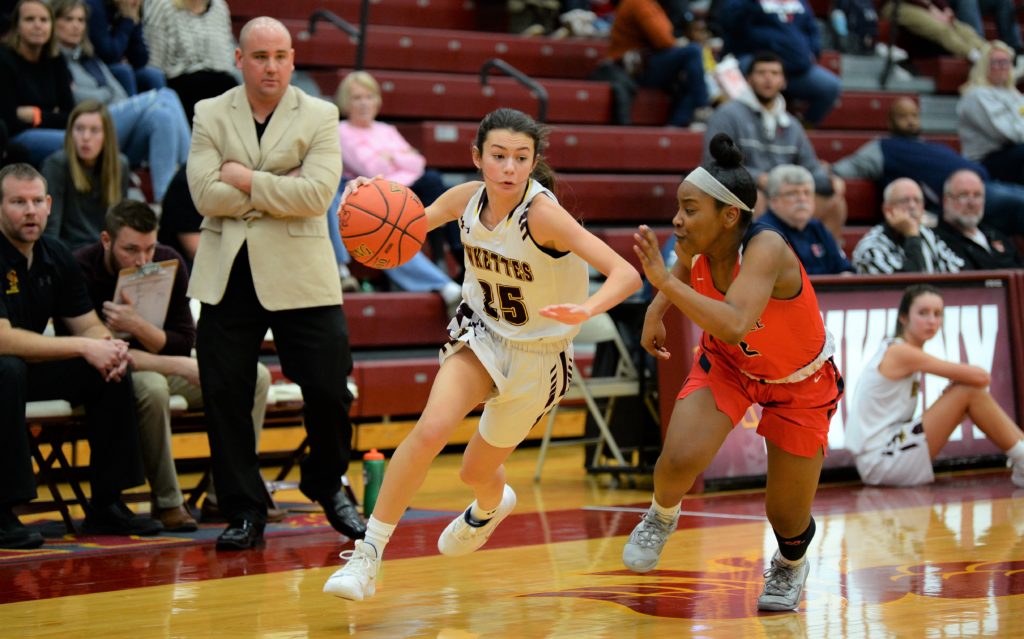 "It was not that far off," McAnelly said.
Ankeny had a chance to take the lead in overtime when Rachel Christmann got an open look at a 3-pointer from the corner with 12 seconds left. But her shot missed.
"I thought it was good," McAnelly said. "And then we had a tough no-call on Ellie Maschoff on the rebound, but that's the way it goes sometimes."
Faith Putz went 4-for-7 from 3-point range and scored 22 points to lead Urbandale, which improved to 4-3 in the CIML Central Conference and 12-3 overall. Maya Gyamfi added 17 points, while Madilyn Lynch grabbed 12 rebounds.
Pitz scored 15 points on 6-of-9 shooting for the Hawkettes, who fell to 0-7 in the league and 5-10 overall. Maschoff also had 15 points, all of them in the second half.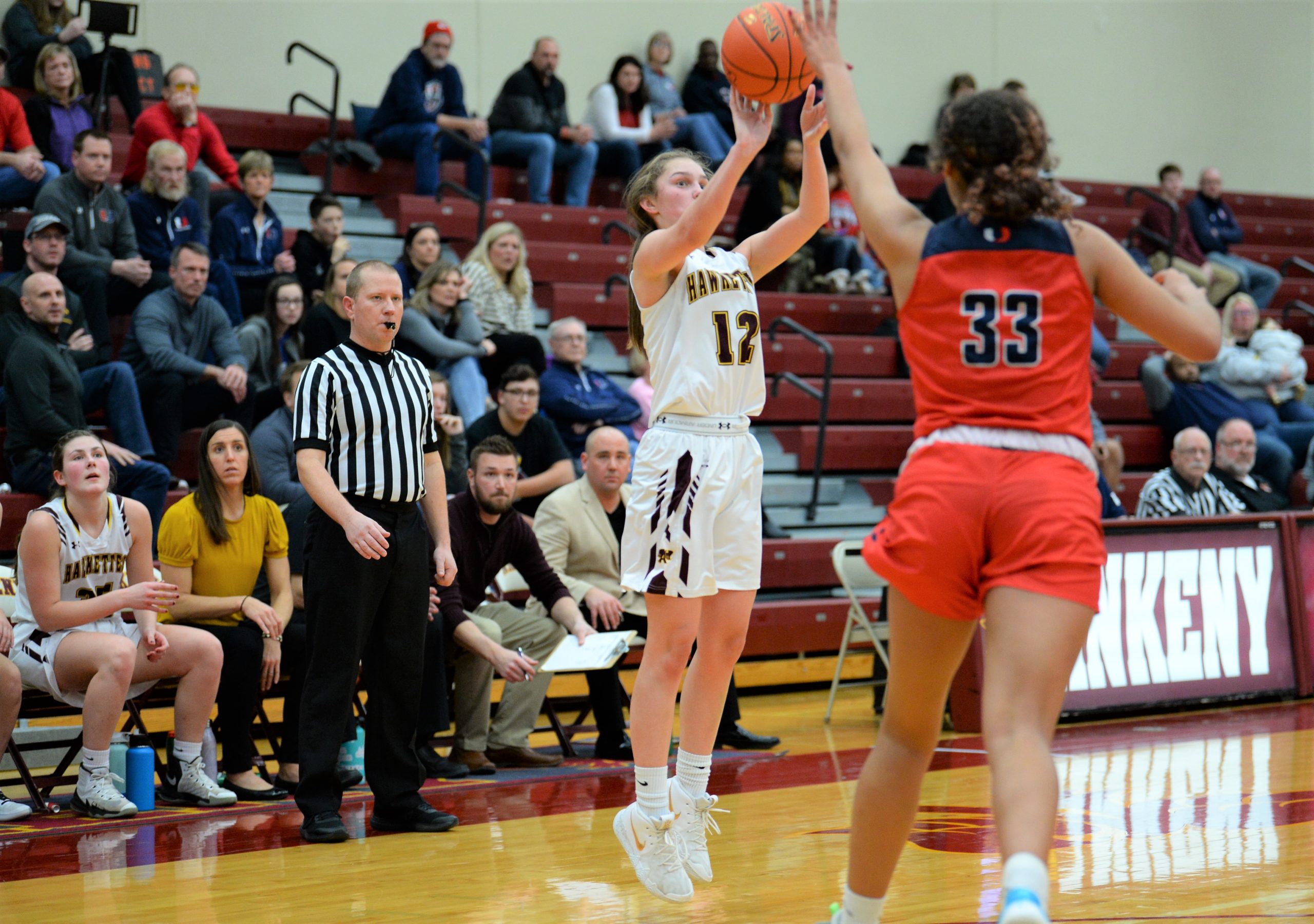 Ashley Harrington went 3-for-4 from behind the arc and finished with 11 points. Calyssa Wright snared nine rebounds.
Kayla Pitz added eight points. Both Pitz sisters had four assists and two steals.
Ankeny made 10-of-22 3-point attempts, but it wasn't enough to knock off the J-Hawks.
"Can we look at ourselves in the mirror and say that we're getting the most out of what we've got? I think collectively we can say that we are," McAnelly said. "I really feel like we're playing some very good basketball. We're just playing some very good teams, and things just haven't gone our way."
Ankeny will play a non-conference game at Des Moines Roosevelt (8-6) on Tuesday.