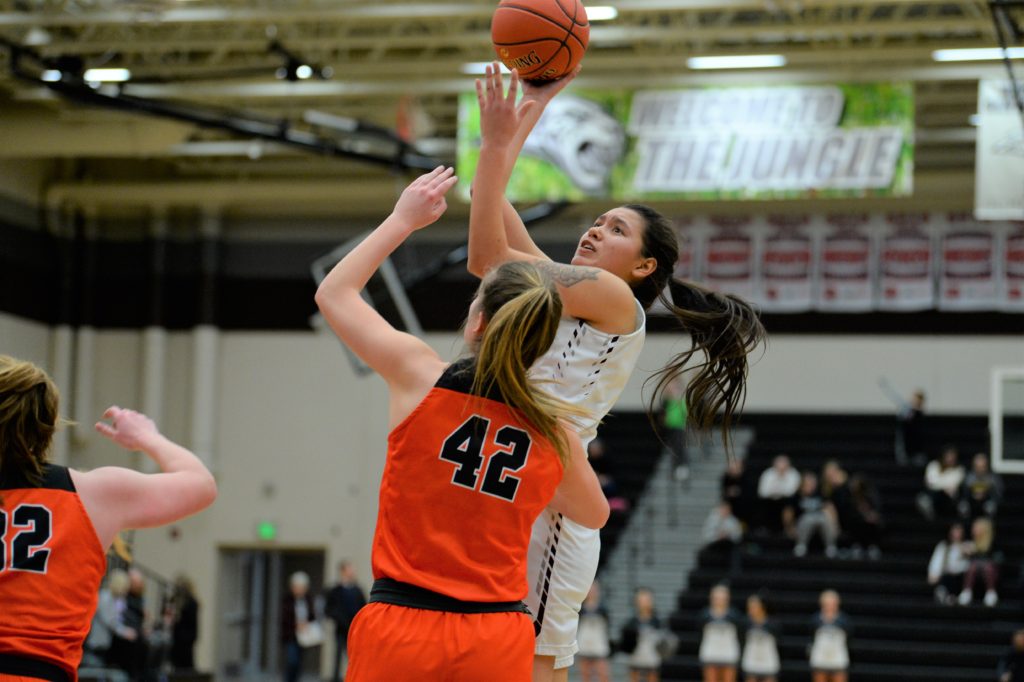 Sometimes, the ball doesn't bounce your way.
Or, the questionable call that could have gone either way doesn't go in your favor.
The 10th-ranked Ankeny Centennial girls' basketball team experienced both of those things Friday on the same play–a miraculous basket by Ames' Teagan Lipsey that forced overtime and eventually helped the No. 12 Little Cyclones to a 44-43 road victory.
Lipsey scored as time expired on a shot that defied all odds of probability.
"It might have gone over the back of the board," said Centennial coach Scott DeJong. "It was just sitting on top of the board and it could have rolled either way, but it rolled straight in. You might only do that once in a hundred times. But it ended up being a great play on their part."
DeJong also questioned whether the shot should have counted.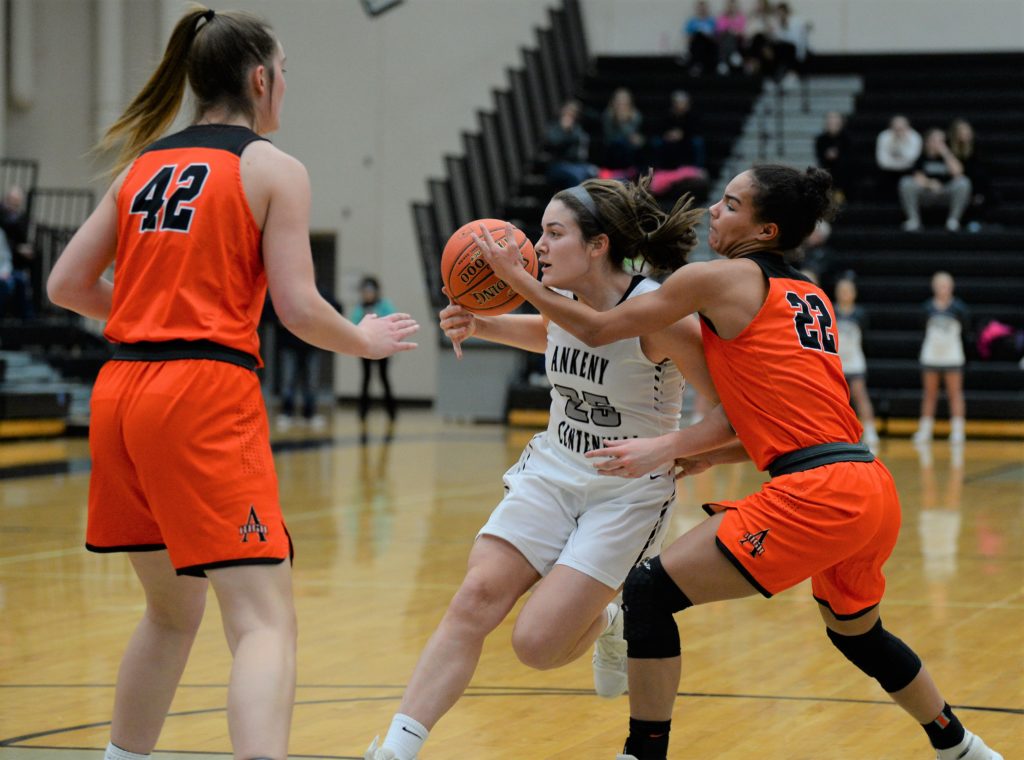 "You catch a bounce pass with .4 seconds left, go up and the ball is supposed to be out of your hand, and how the shot counted I don't have any idea," he said. "But you've got to be able to overcome those things, and we haven't been able to do that this year. It sucks, but what do you do?"
The Little Cyclones went on to avenge an earlier 50-32 loss. They improved to 3-3 in the CIML Central Conference and 8-6 overall, while Centennial's records dropped to 2-5 and 8-7.
Caroline Waite led Ames with 12 points and four assists. The junior guard scored her 1,000th career point earlier in the week.
Ashley Iiams had 11 points, going 3-for-6 from 3-point range. Lipsey finished with 10 points, seven rebounds and three steals.
"We just didn't quite play well enough to win. But we're close, and we're going to keep banging on the door," DeJong said. "Hopefully, we'll knock it down here before the end of the season. We just need to get over the hump."
Alexandria Keahna-Harris returned to Centennial's lineup after missing the last three games due to a foot injury. She had 14 points, six rebounds and three steals.
"She hadn't practiced," DeJong said. "So her conditioning wasn't great, but she had a good game."
Cleao Murray had 14 points and five rebounds for the Jaguars, who made just 15-of-49 shots from the field (30.6 percent), including 2-of-14 from behind the arc (14.3 percent). Taylor Runchey added six points and four assists.
"There's no question we can play with anyone in the state," DeJong said. "Can we beat them? I don't know. I think we can, but we have to prove it."
Centennial will get a chance to play two of the state's top teams this week. The Jaguars will travel to Waukee on Tuesday for a non-conference game against the No. 5 Warriors (11-2), then will host No. 3 Dowling Catholic (13-2)–the Central Conference co-leader–on Friday.
"This is a good opportunity for us," DeJong said. "This is what we need."