The Ankeny wrestlers got some much-needed time on the mat last week.
After placing third in their own Bob Sharp Invitational on Jan. 20, the Hawks celebrated their Senior Night on Thursday with a 42-33 victory over visiting Dowling Catholic. They then defeated five more opponents on Saturday to win the Dave Ewing Duals at Ankeny.
"Some of our kids wrestled 10 matches in the last week, and they really needed that especially going into the CIML tournament (on Friday)," said Ankeny coach Jack Wignall. "That took a lot of anxiety off of me. I feel like now we're heading in the right direction."
Ankeny, which is ranked 13th in the Class 3A dual rankings by The Predicament, posted a 40-34 win over Independence in the final of the Ewing Duals. Independence is the No. 3 team in Class 2A.
The Hawks, who are now 13-5 on the season, advanced to the final with a 37-36 triumph over Bondurant-Farrar.
"Overall, we wrestled really well," Wignall said. "But early on our upper weights were really struggling. I don't know if we won more than one or two matches from 160 on (up) in our first two duals. Our light weights were doing what we wanted them to do, but our upper weights really needed to step up and they did in the last two duals we wrestled."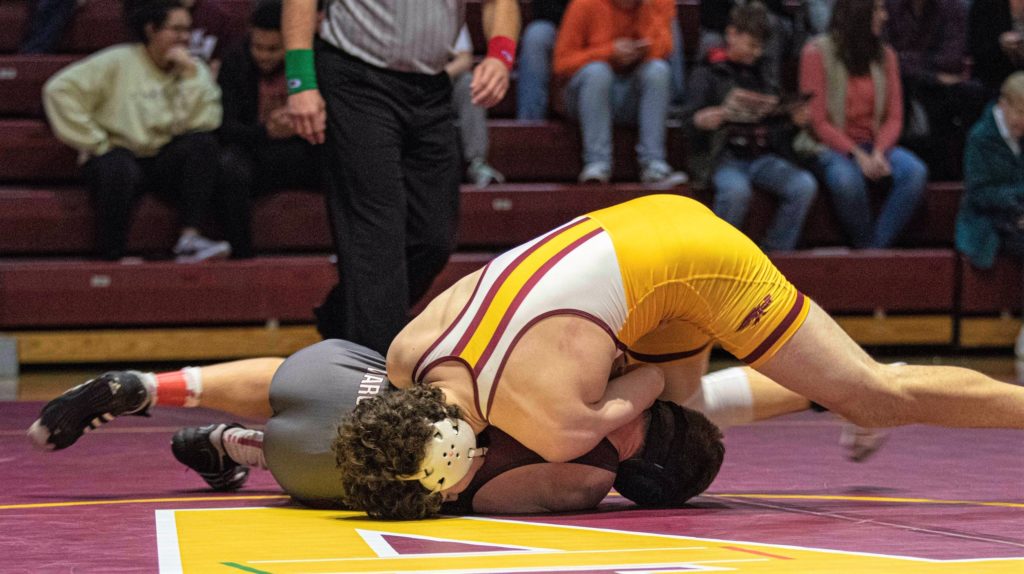 Ankeny opened the pool portion of the tournament with a 49-21 victory over Spencer. The Hawks then followed with wins over Newton, 41-36, and Sioux City North, 76-6.
Ankeny's top-ranked duo of Trever Anderson at 113 pounds and Caleb Rathjen at 138 both went unbeaten on the day. No. 5 Sam Kallem at 145 and Kayden Kolthoff at 152 also went undefeated.
"Kayden was really solid all day," Wignall said.
The win over Dowling evened the Hawks' record at 2-2 in the CIML Central Conference. Here are the match-by-match results:
Ankeny 42, Dowling Catholic 33
106: Carstarphen (DC) beat Davis, 4-0; 113: T. Anderson (A) pinned Mahoney, 2:55; 120: Cox (A) pinned Quinn, :42; 126: Coulthard (A) pinned James, 1:19; 132: Murray (DC) pinned Shanks, 1:41; 138: Rathjen (A) pinned McMahon, 3:17; 145: Kallem (A) pinned Cruchelow, :58; 152: Kolthoff (A) pinned Marso, 1:17; 160: Derry (DC) beat Rose, 9-4; 170: Townsend (DC) pinned Bennethum, 1:21; 182: Hagan (DC) pinned Kenworthy, 5:05; 195: Bales (A) pinned Collins, 1:09; 220: Rumley (DC) beat Crimmins, 4-3; 285: Nank (DC) pinned Kingston, :58.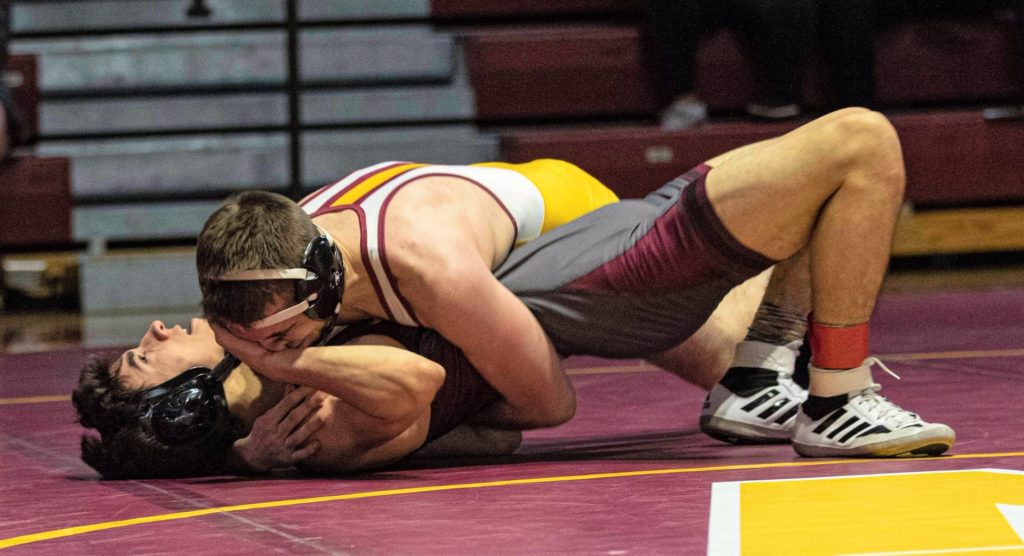 Regional Dual
Ankeny will see some familiar opponents in the Class 3A regional duals on Feb. 12. The Hawks have been assigned to the Southeast Polk regional along with Norwalk and the host Rams, who are ranked No. 1 by the Iowa Wrestling Coaches and Officials Association.
No. 14 Ankeny will face No. 15 Norwalk in the opening round at 6 p.m. The winner will then meet Southeast Polk for the right to advance to the state duals tournament, which is slated for Feb. 19 at Wells Fargo Arena in Des Moines.
The same three teams met in the regional duals at Southeast Polk in 2017. Ankeny defeated Norwalk in the opening round before losing to the Rams.
The Hawks also lost at Southeast Polk in last year's regional final.