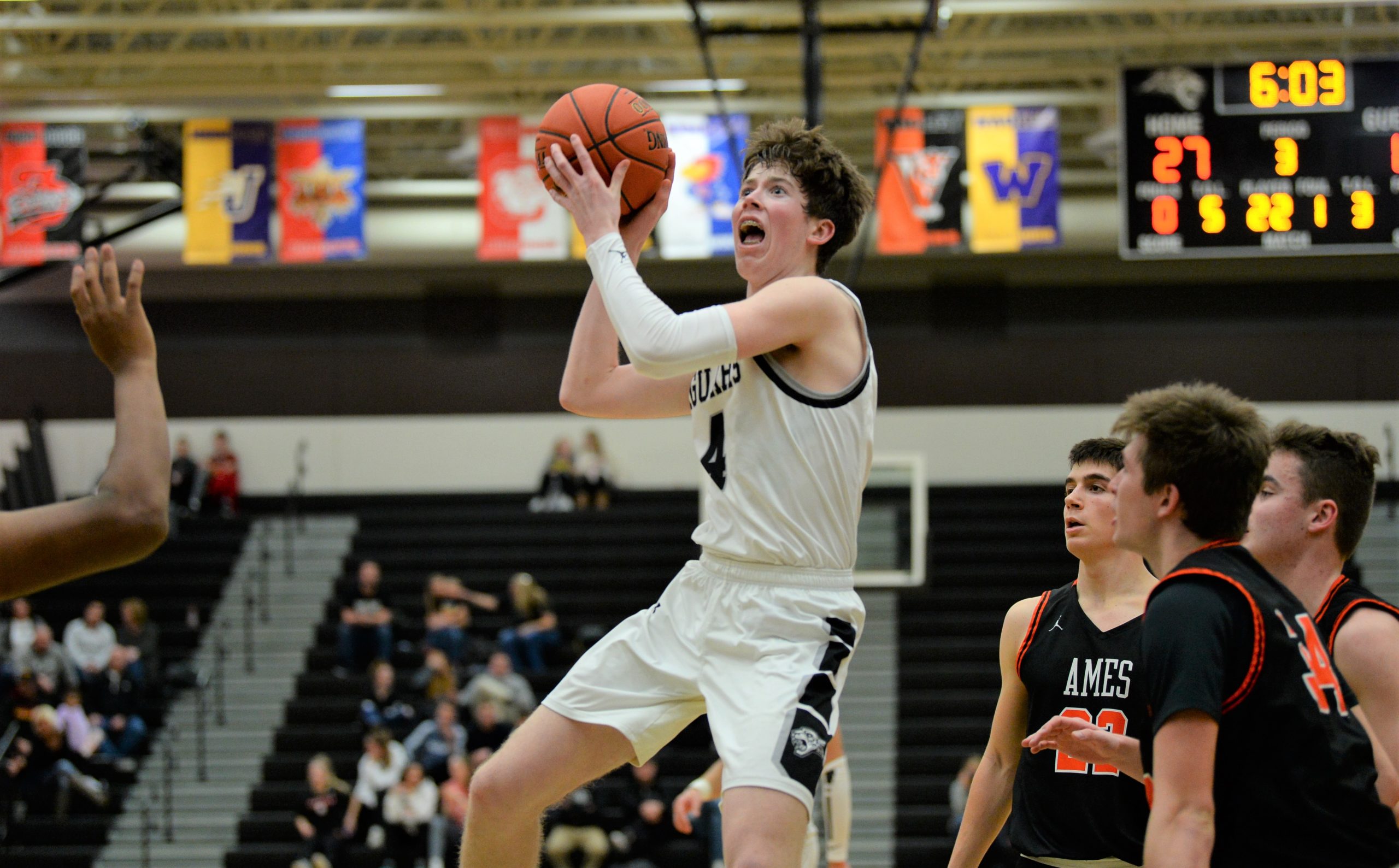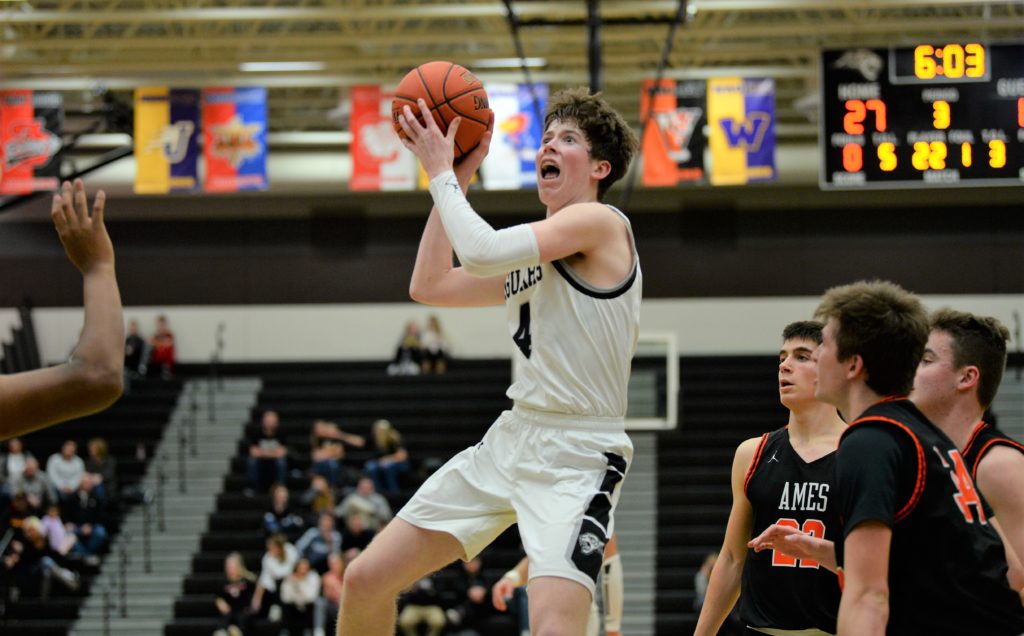 A 29-3 run that spanned both halves allowed the Ankeny Centennial boys' basketball team to post a 50-29 victory over visiting Ames on Friday.
The sixth-ranked Jaguars trailed, 16-11, before scoring the last 10 points of the first half. They then outscored Ames in the third quarter, 16-3, to build a 37-19 advantage.
"It was a slow-paced game the first half," said Centennial coach Bob Fontana. "But I thought we played really well at both ends of the floor in the third quarter."
Colin McAleer scored a career-high 20 points to lead Centennial. He went 6-for-11 from 3-point range.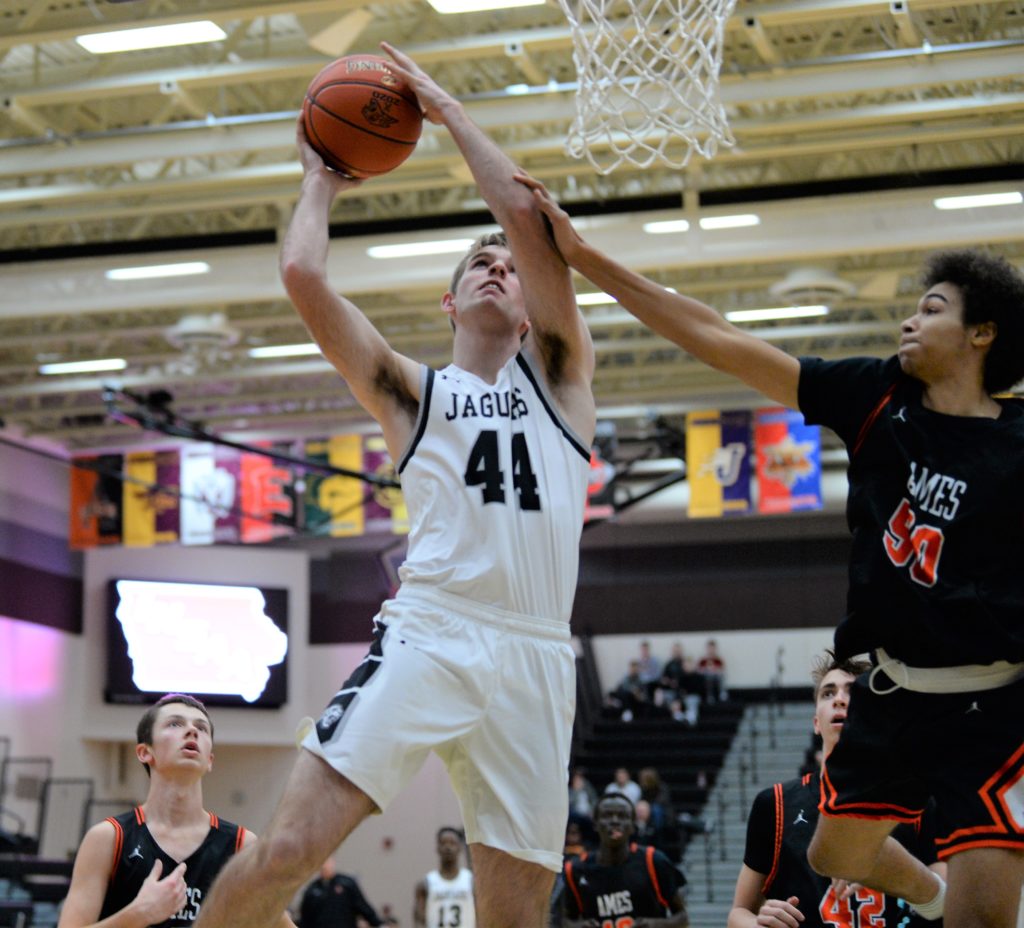 Jaron Crews had nine points, five assists and two steals. Micah Johnson and Cody McCullough each added five points and five rebounds.
It was the seventh straight victory for the Jaguars, who improved to 6-1 in the CIML Central Conference and 13-1 overall. Ames' records dropped to 3-3 and 7-6.
The Little Cyclones had won three consecutive games, including a 61-59 triumph at No. 10 Dowling Catholic on Jan. 20. Keyshaun Brooks poured in 35 points in that game, but was held to just five points on Friday.
Ames connected on just 10-of-34 shots from the field (29.4 percent). Little Cyclones coach Vance Downs credited the Jaguars' defensive tenacity.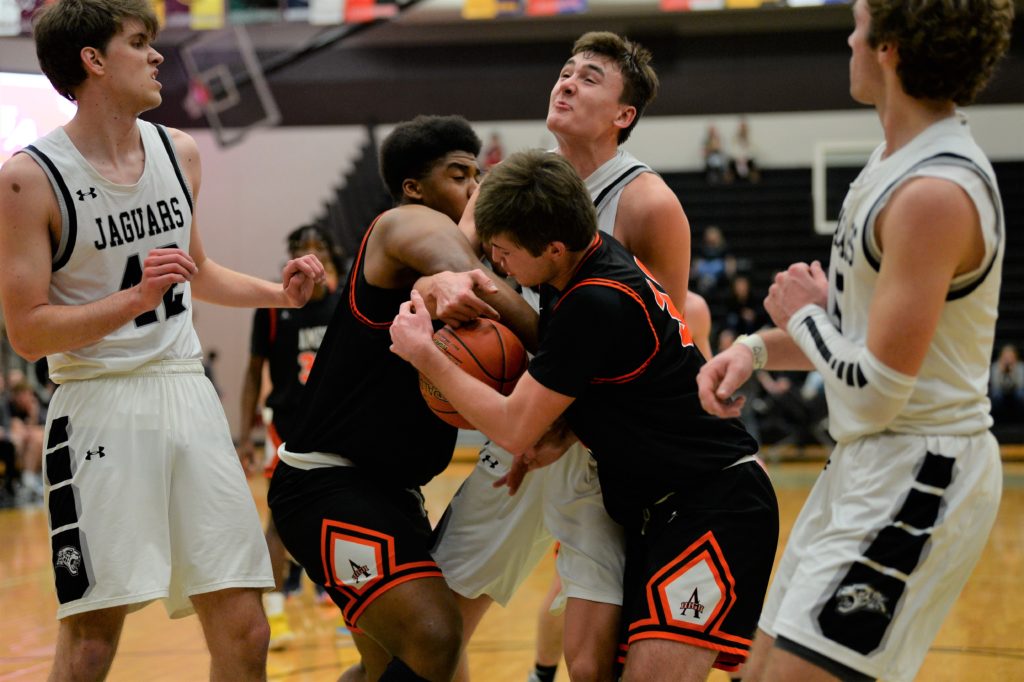 "We had maybe a little higher loss of ball than we anticipated," Downs told the Ames Tribune. "Credit them for getting out in lanes, blowing up some of the dribble handoffs, creating some problems. That's on me. We should have probably played more take and tried to rack it more as far as driving to the hole a little earlier than we did."
Centennial will travel to Waukee on Tuesday for a non-conference game against the No. 1 Warriors (10-1), who are looking to rebound from their first loss of the season–a 77-72 overtime decision to Valley on Friday. The Jaguars will then host a Central Conference game on Friday against Dowling, which handed Centennial its only loss on Jan. 3.
"It's a great opportunity for us," Fontana said. "Both of these teams are very talented, and they have a lot of size. We know it's going to be a big challenge, but it'll be a good benchmark to see where we're at."