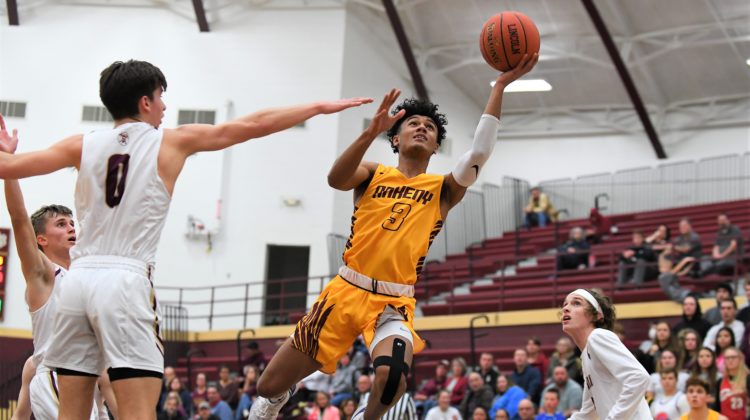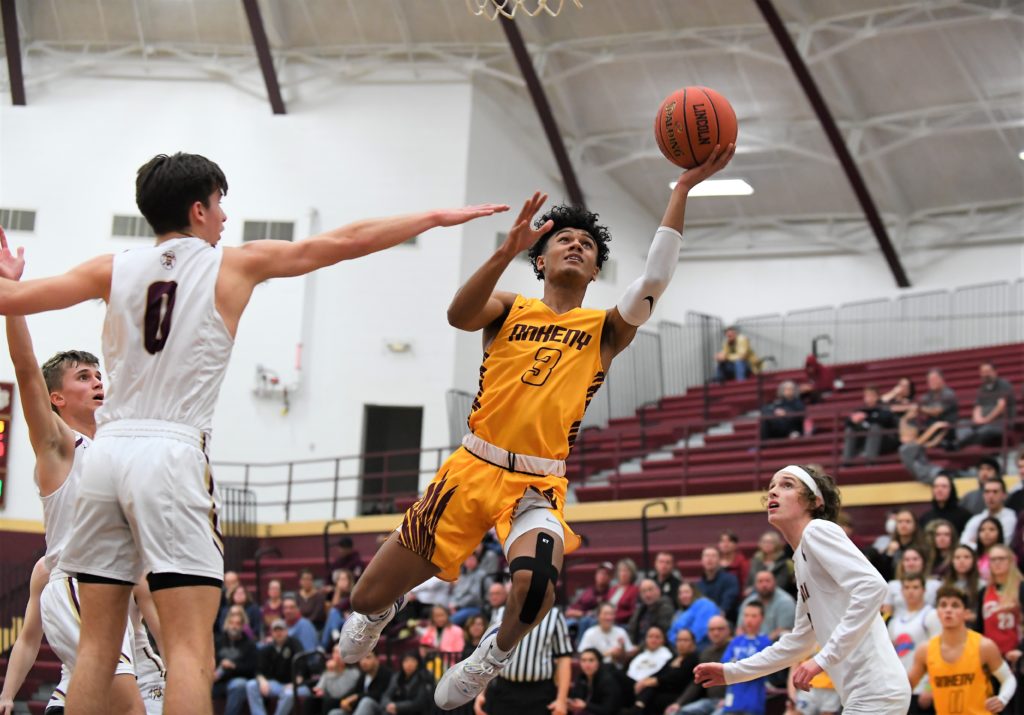 Something about the Ankeny boys' basketball team brings out the best in Des Moines Roosevelt.
The Roughriders–who upset Ankeny in last year's Class 4A substate tournament–knocked off the ninth-ranked Hawks again on Tuesday in a non-conference game at Roosevelt. They posted a 65-60 victory to improve to 4-8 on the season.
Ankeny's record dropped to 11-3.
"They played really well," Ankeny coach Brandt Carlson said of the Roughriders. "We allowed some things to happen early, and they got a ton of confidence. I think we battled–we tried. We were within two or three (points) multiple times in the fourth (quarter), but unlike other games where we were able to take the lead and take over, we were unable to do it. It's like the old saying, 'If you live by the sword, then you die by the sword.'
"It just didn't feel like we had anything in the tank when we needed it," he added.
Roosevelt built a 33-27 halftime lead. The Hawks later went on a 5-0 run to cut the gap to 51-49 with 5 minutes 21 seconds left.
Jordan Kumm made a 3-point goal to pull Ankeny within 63-60 with 18.4 seconds to play, but the Roughriders held on for the win.
"I just felt like we were playing uphill all night," Carlson said. "We missed nine free throws, I bet Braxton (Bayless) missed six to eight layups where he was bothered by a defender at the rim, and we only made four 3-pointers. It was just a bad shooting night. All the credit to Roosevelt."
Bayless led Ankeny with 17 points, six rebounds, three assists and four steals. Jaxon Smith had 13 points, and Ryan Crandall added 10.
Roosevelt's Romanique Hellems scored 24 points and grabbed eight rebounds. He went 5-for-10 from 3-point range.
The Hawks will play a CIML Central Conference game at Ames on Friday. The Little Cyclones (7-7) will be looking to avenge an earlier 64-22 loss.
"This (loss) is probably a good thing for us in the long run," Carlson said. "It makes us appreciate our season and really the short time you have left in this program in this current season. We'll get better from it."