Bob Fontana's 400th career coaching victory is one that he'll never forget.
The sixth-ranked Ankeny Centennial boys' basketball team led almost the entire way and posted a 78-70 victory at No. 1 Waukee on Tuesday, allowing Fontana to reach the milestone.
Afterwards, Fontana told his team outside the locker room that he'd rather have a state tournament trophy.
"You'll remember that a lot longer," he said.
Preston Kelling scored a season-high 23 points and made several clutch free throws down the stretch as Centennial improved to 14-1 on the season. The Jaguars handed Waukee its second straight loss following a 10-0 start.
"We just stayed the course the whole game and hit some big free throws at the end," said Kelling. "That just really helped us get the victory."
Cody McCullough had 19 points and seven rebounds, while Micah Johnson added 16 points and nine boards for the Jaguars. McCullough also had four blocks, including one in the final 30 seconds that helped seal the verdict.
"That was a really good win," said McCullough. "They're a really good team with a couple of really good players. That's a big win for us."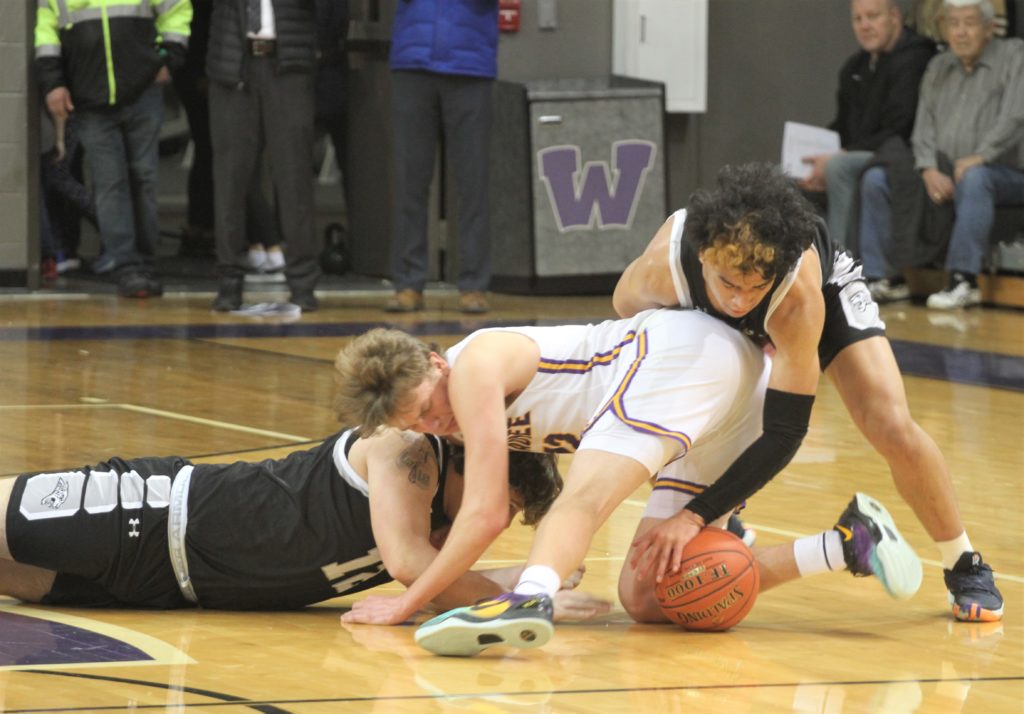 Centennial overcame a 36-point outburst by Waukee star Tucker DeVries, who went 11-of-17 from the field and had four 3-point goals, some of them from well behind the arc. DeVries, perhaps the state's top prospect in the Class of 2021, is the son of Drake head coach Darian DeVries.
"Tucker is very, very good, and he's a great kid," Fontana said. "And I want to commend his dad. He came up and visited with me for 15 minutes before the game and wished us luck. I thought that was a class act by him."
Waukee took its only lead of the game, 16-15, on a 3-pointer by Pryce Sandfort early in the second quarter. The Warriors made 11-of-25 3-pointers.
However, Centennial then answered with a 14-5 run to take the lead for good. McCullough had seven points in the run, then later scored off a rebound to give the Jaguars a 33-25 halftime lead.
"That's always one of our keys, getting the boards over the other team," McCullough said. "We really emphasize that in practice throughout the week."
McCullough and Johnson then combined for the first seven points of the third quarter. Kelling later converted a 3-point play to give the Jaguars their biggest lead, 50-34, with about 2 minutes left in the period.
"Preston's been sick, but he came out tonight and had seven rebounds, three assists and four steals," Fontana said. "That's pretty darn tough of him."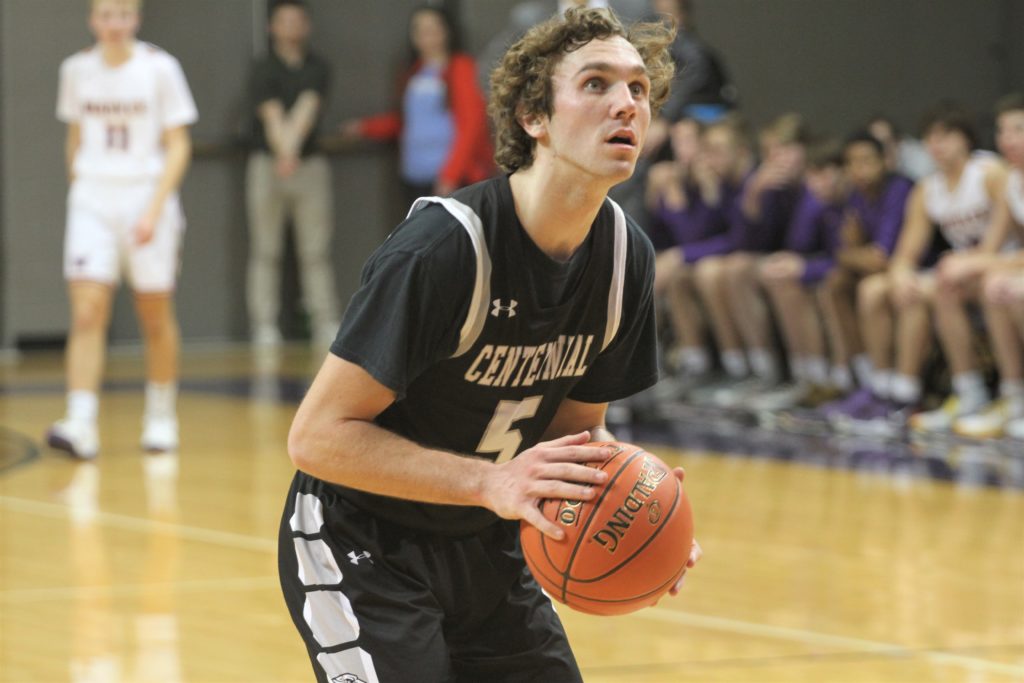 Just when it appeared that the Jaguars were going to run Waukee out of its own gym, DeVries almost single-handedly led the Warriors to a miraculous rally. He scored 24 of his team's next 29 points as the Centennial lead was cut to 69-63 late in the fourth quarter.
DeVries had a trio of 3-pointers during that stretch, including a difficult step-back trey. He also converted a steal into a dunk.
"We had to deny their two best players obviously–DeVries and (Payton) Sandfort," Kelling said. "I think we did a pretty good job there. DeVries obviously hit some big shots; he's pretty good. He's a hell of a shooter."
Payton Sandfort had 16 points and 11 rebounds for the Warriors. His fourth 3-pointer sliced Centennial's lead to 71-67 with 53 seconds left.
Another 3-pointer by Wyatt Heston pulled Waukee within 72-70 with 41 seconds remaining.
"I'm happy with the way we handled their pressure–we only had seven turnovers," Fontana said. "But we kept making one (free throw) and missing one, so we were trading one point for two or one for three. And when you've got the weapons they do, you can't do that."
After the Jaguars beat Waukee's press and Johnson made a layup with 33 seconds to go, DeVries tried to respond with another long 3-pointer. But McCullough blocked the shot and Centennial eventually got the ball after a tie-up, then Colin McAleer made a layup with 14 seconds left to close out the win.
"I had to dive after that one," McCullough said of his block. "He's a great player, and he's gotten so much better over the years. He's extended his range to unbelievable places."
Kelling made two free throws in the final seconds to complete the scoring. He went 11-for-15 at the line for the Jaguars, who went 27-of-42 as a team.
"We've been working on them a lot in practice," Kelling said. "I was pretty confident we could knock them down at the end."
McAleer went 3-for-5 from behind the arc and had 11 points for Centennial. Jaron Crews was held to a season-low five points, but he dished out six assists.
"Waukee is very, very good, and they are very talented," Fontana said. "They've got a lot of skilled players, and we needed to come with our hardhats and our lunch pails and have a blue-collar effort. I thought our kids gave us that tonight, and that was huge. We had some great individual performances, but it was definitely a team win."
The Jaguars will try to avenge their only loss of the season on Friday when they host a CIML Central Conference game against No. 10 Dowling Catholic (8-5). The Maroons posted a 68-55 win over Centennial on Jan. 3, but are currently riding a four-game losing streak.
"These are the type of games you're going to get into at the state tournament," McCullough said. "(Waukee) and Dowling–it's just like a state tournament week for us. This is really good preparation."