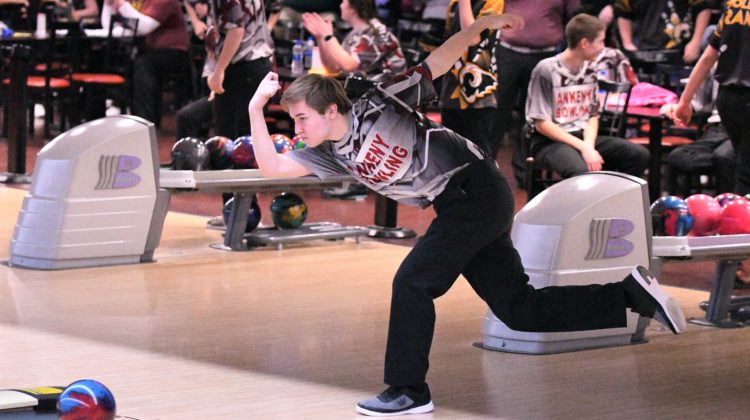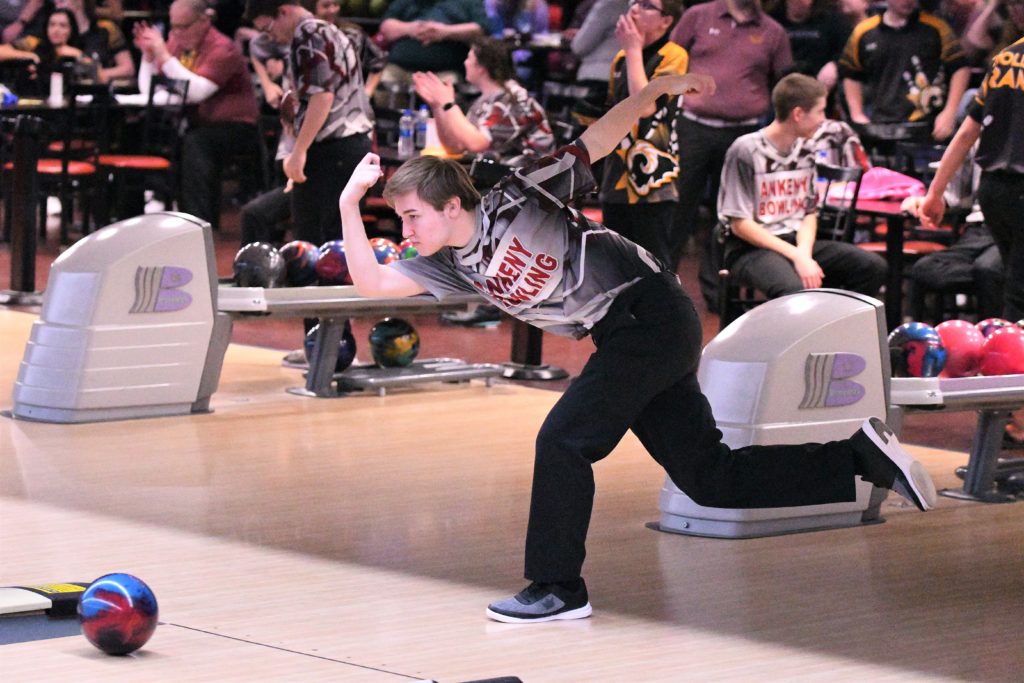 Don't ever count out the Ankeny boys' bowling team.
Head coach Lane Richtsmeier certainly won't following Wednesday's dual meet at Val Lanes.
The Hawks rallied from a sizable deficit to beat Dowling Catholic by a score of 2,996 to 2,952. It was a season-high total for the Ankeny boys' squad.
"I'm going to start calling them 'The Comeback Kids,'" said Richtsmeier. "The boys were down 106 pins going into bakers. That's no easy task coming from that far down, but shooting an amazing 1,081 baker set is how you are able to come from behind and get a win."
Ankeny posted baker scores of 207, 225, 173, 222 and 254 to overcome its deficit. The Hawks improved to 1-2 in the CIML Central Conference and 4-5 overall.
"These kids never stop amazing me on how they never give up!" Richtsmeier said. "And If one guy has a bad game or day, everybody chips in and picks him up. That's what a team is about!"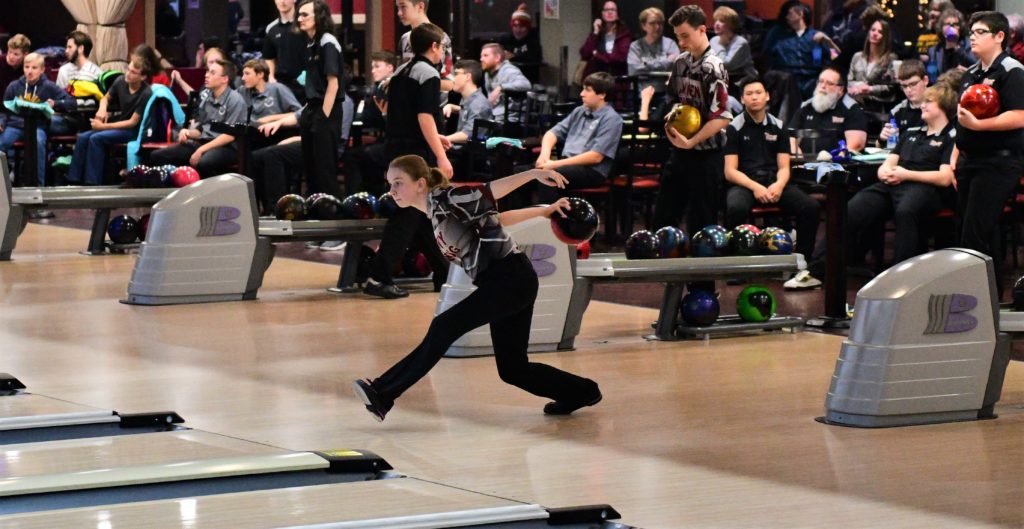 Brandon Schumacher led the Hawks with a 427 series. He bowled back-to-back games of 200 and 227.
Chris Winters bowled a 242 in his second game en route to a 398 total. Jeff Carothers bowled a 238 in his first game and had a 394 series.
Gage Payton bowled a 352 total, Blake Schumacher had a 344, and Aiden Doruska added a 334.
The Ankeny girls' team also defeated Dowling by a score of 2,294 to 1,723. The Hawkettes raised their records to 2-1 in the league and 4-5 overall.
Isabel Tetmeyer bowled a 230 in her first game and had a 397 total to lead Ankeny. Emma Harris had a 337 series, Alexa Bowers rolled a 299, Beth Scoular had a 262, Cynthia Angran bowled a 255, and Lynn Cronk finished with a 227.
The Hawks and Hawkettes will host a non-conference dual meet against Des Moines East on Tuesday at Great Escape.