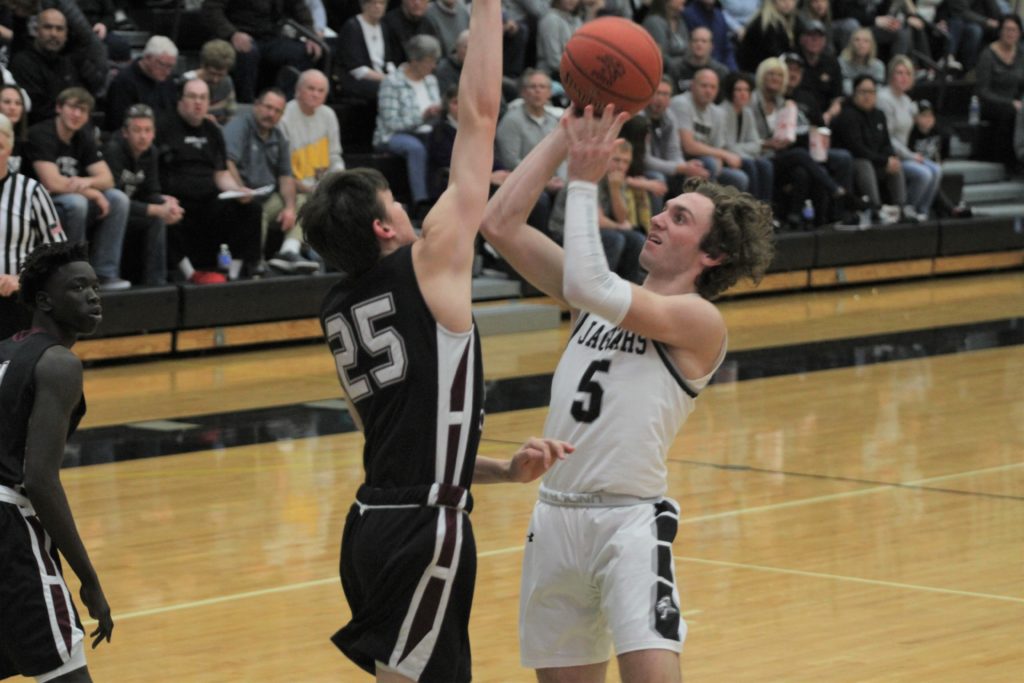 The Ankeny Centennial boys' basketball team moved a step closer toward the CIML Central Conference title by avenging its only loss of the season.
The fourth-ranked Jaguars closed out Friday's game on a 32-10 run to defeat visiting Dowling Catholic, 63-48. It was Centennial's ninth straight win since suffering a 68-55 loss at Dowling on Jan. 3.
"We lost to them last time," said Centennial senior Micah Johnson. "We knew what we had to do, and we got it done."
Jaron Crews scored 20 points and dished out five assists to lead Centennial. He went 4-for-9 from 3-point range.
Crews made a trio of 3-pointers in the third quarter, including one from well behind the arc midway through the period that sparked the Jaguars' rally from a 38-31 deficit.
"It was a real big win, especially when we didn't play our best the first half," said Centennial coach Bob Fontana. "We only made one adjustment offensively. We just talked about playing smarter and more efficiently, and I thought we did that. Our ball movement and attack on the rim was better, and that opened up some things on the perimeter, too."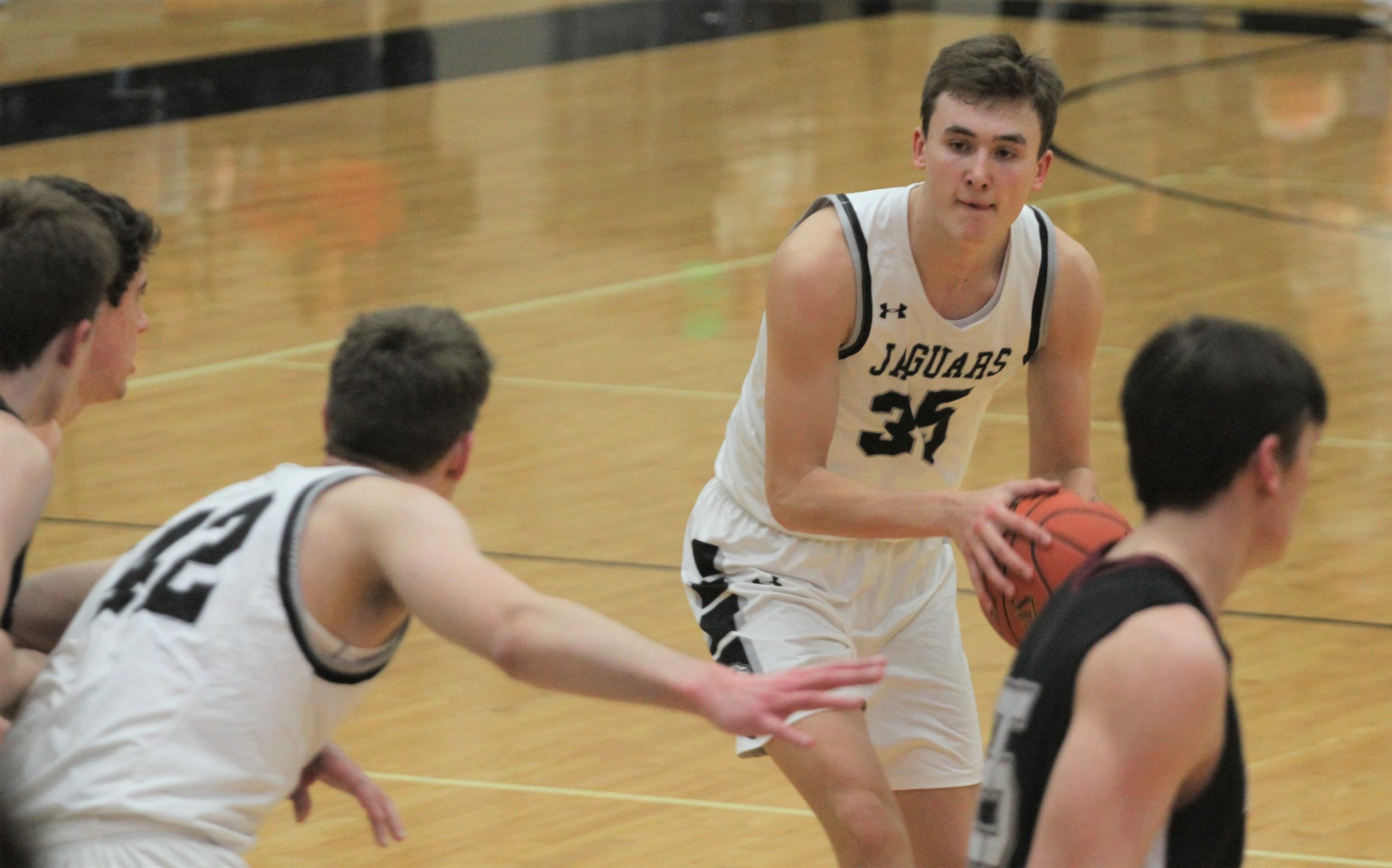 Johnson scored 17 points on 8-of-13 shooting and also had two steals. He had 10 of Centennial's 12 points in the first quarter, when teammate Cody McCullough was forced to the bench with two early fouls.
In the first game at Dowling, McCullough scored just five points before fouling out in the third quarter.
"Cody's a huge piece to every part of our game–he does it at both ends of the floor–so we knew we all had to step up," Johnson said. "I was looking to help the most I could."
Dowling held a 28-22 lead at halftime. Matt Stilwill scored 11 of his 18 points in the first half.
"We were settling too much (for jump shots) in the first half, and we didn't see some mismatches that we had," Fontana said. "And we also didn't keep Stilwill out of the lane, because he was hurting us."
McCullough helped the Jaguars take control in the second half. He scored eight of his 13 points in the final two periods and finished with a perfect shooting night, going 2-for-2 from the field and 9-for-9 at the free-throw line.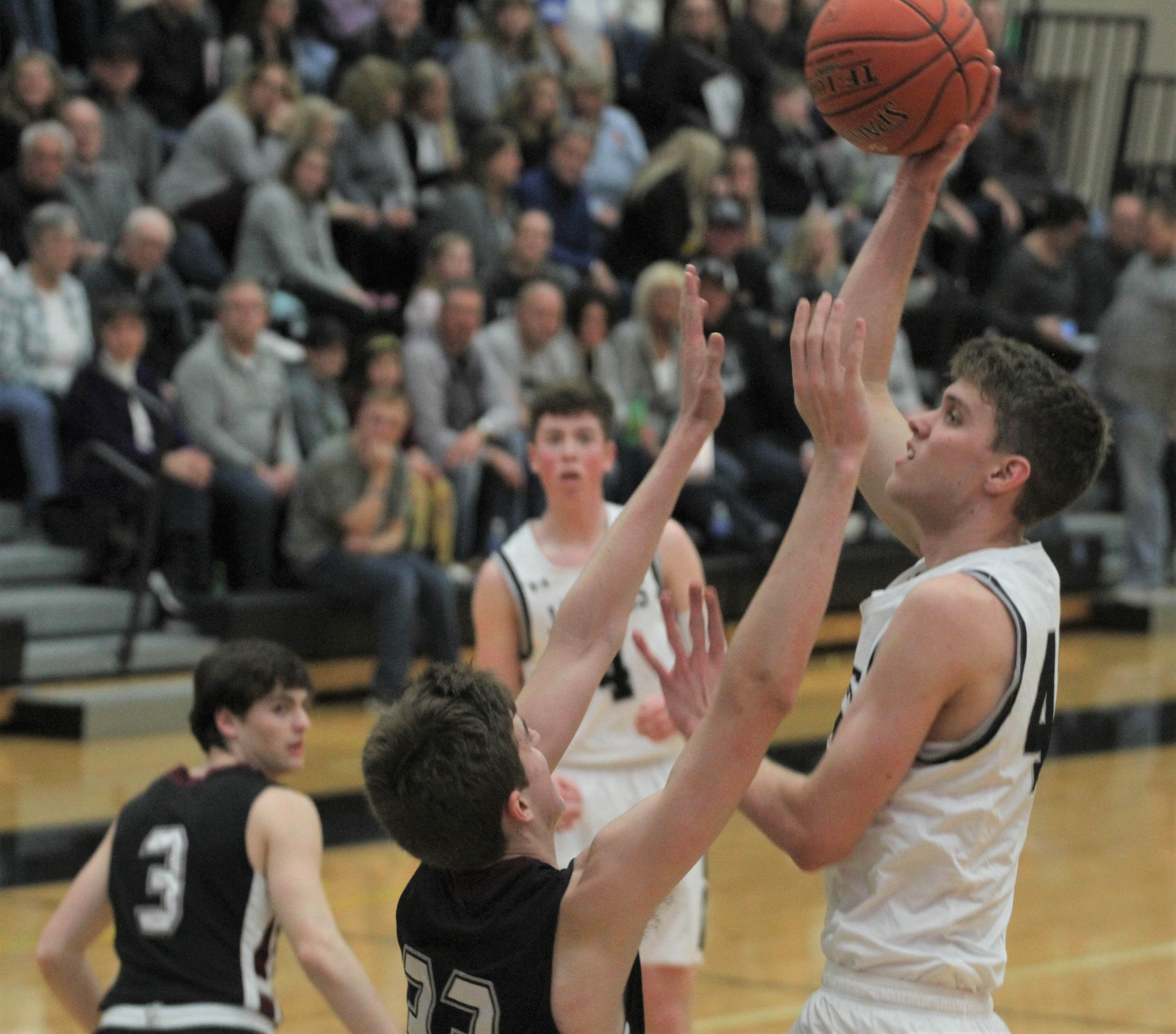 McCullough also had nine rebounds and five blocks as the Jaguars handed Dowling its fifth consecutive loss.
"We knew, no matter what their record was, they're a good team," Johnson said. "They always play hard, and they did kind of catch us off-guard a little at first. We knew they were going to come out hard."
Drew Daniel scored 14 points for Dowling. He made 4-of-10 3-pointers, but the Maroons went just 17-of-51 overall from the field (33.3 percent).
Centennial, meanwhile, shot 47.8 percent (21-of-44). The Jaguars improved to 7-1 in the conference and 15-1 overall, while Dowling's records dropped to 4-4 and 8-6.
Centennial will host Des Moines East on Tuesday before traveling to Ankeny on Friday for a showdown against the No. 9 Hawks. The Jaguars can clinch the outright league title by defeating Ankeny for the second time this season.
"It's always one step at a time," Johnson said. "Right now, we're worrying about the next game to win, and we'll see where it goes from there."