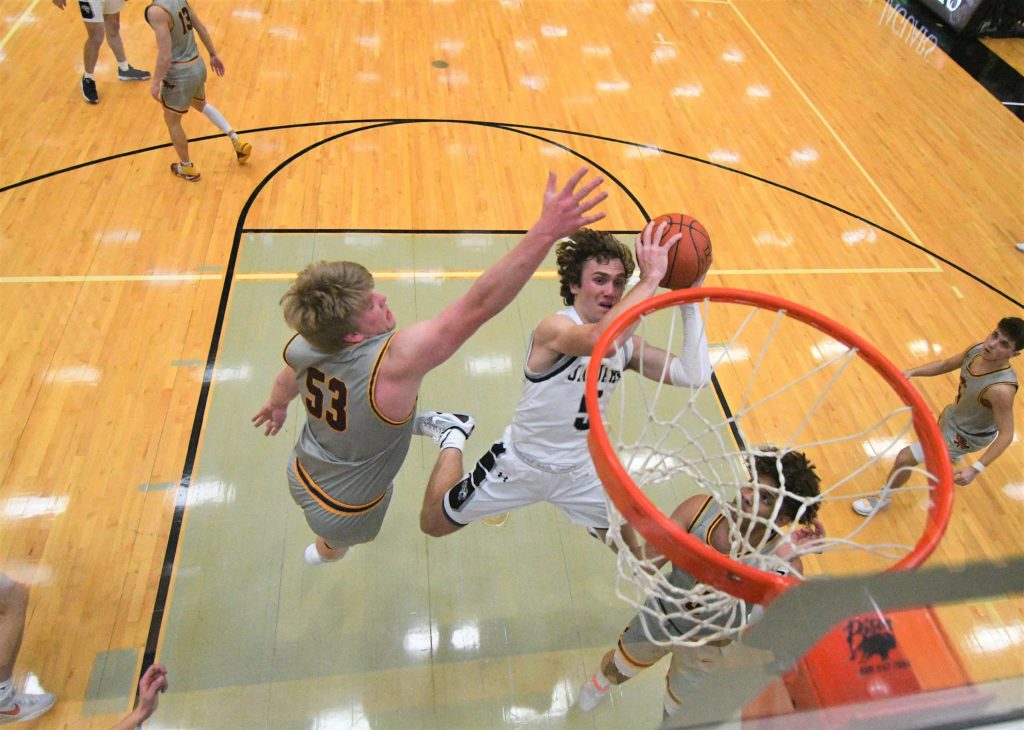 Senior guard Preston Kelling has helped the fourth-ranked Ankeny Centennial boys' basketball team to a 15-1 record. He scored a season-high 23 points on Tuesday in the Jaguars' 78-70 victory at No. 1 Waukee.
Kelling is averaging 8.6 points and 4.8 rebounds per game. He is shooting 46.4 percent from the field (52-of-112).
Here is some inside info on Kelling:
Congratulations on an outstanding season thus far. After having a losing record last year, have you been surprised by your team's dramatic improvement?
I would say that we aren't really surprised. After going 9-13 we knew we were capable of doing a lot better. During the off-season we came into the gym to work and get better which I think is really paying off now.
I know you had been sick leading up to the Waukee game. Was it difficult to play that night?
Yes, I have been sick, but I was just as eager to get out there with the rest of my guys. It wasn't as hard as I thought it would be. Once we started playing I was ready to get after it.
Do you think that win shows that your team is a state championship contender, and what did it do for the team's confidence?
Of course, getting a big win on the road against a very good team is always a confidence booster. I think it just makes us want to work harder and make a great championship run.
That victory was the 400th career win for Centennial coach Bob Fontana. Did you know that he was about to reach that milestone?
No, I didn't. One of my teammates actually came up to the team and told us that it was his 400th win. It's really cool to be a part of that.
Waukee's Tucker DeVries scored 36 points in his team's losing effort. I know you spent part of the game defending DeVries, who is considered one of the state's top prospects in the Class of 2021. How were you trying to guard him?
DeVries is a great player. I mean, he's a guy that can shoot it from anywhere and also get to the hoop anytime. With those types of players, you just have to play the best defense you can.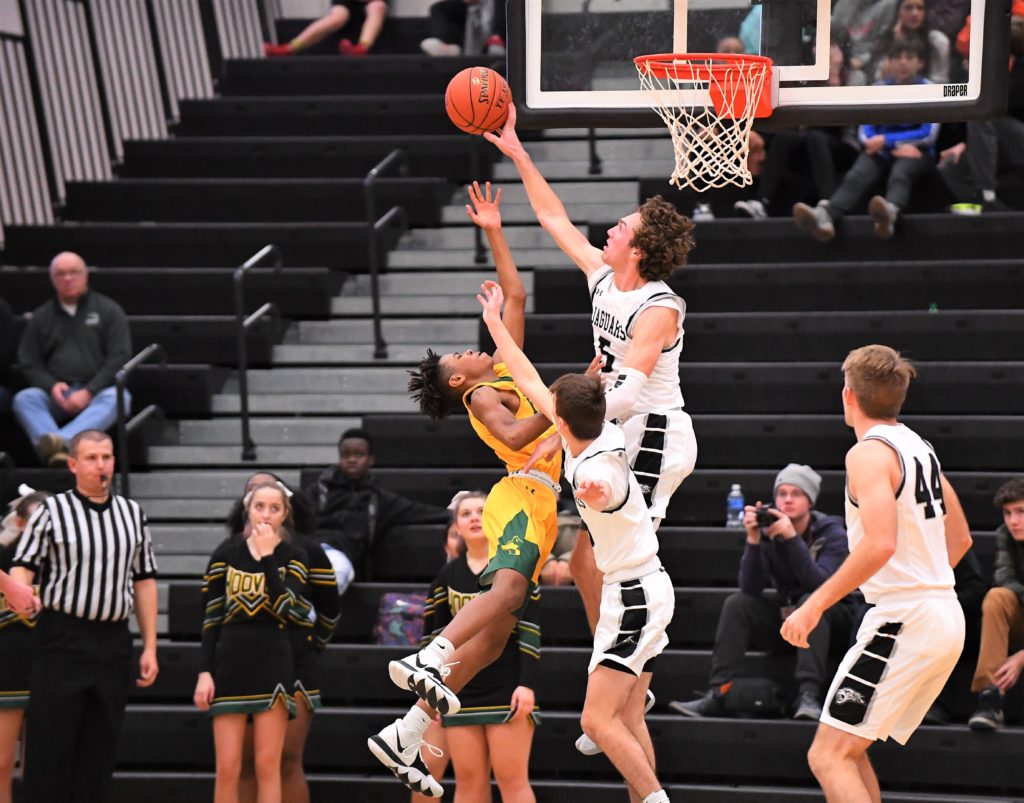 You lead your team with 28 steals. Do you take a lot of pride in your defense?
I do take some pride in my defense. I'm always trying to be in those passing lanes to get easy steals.
Your team followed up the Waukee win with a 63-48 victory over visiting Dowling Catholic on Friday, which avenged your only loss. What was the key to your team's comeback from a 38-31 deficit midway through the third quarter?
We knew we could come back and get the win, but we just needed to stay together and play our type of offense.
Your team can now capture the outright CIML Central Conference title with a victory at No. 9 Ankeny on Friday. What will it take to defeat the Hawks for the second time?
We just have to keep working every day in practice. We need to keep doing what we have been doing, and hopefully that will help us get a big win on Friday.
If you can get the win, how much would you enjoy celebrating the conference championship on your crosstown rival's home court?
Ankeny is a very good team, and they have some dangerous offensive and defensive players. It will feel good to get another win against them.
The Iowa High School Athletic Association has announced the substate assignments. Your team is in Class 4A Substate No. 6 along with Des Moines East, Des Moines Roosevelt, Indianola, Johnston and Southeast Polk. What do you think of your bracket?
I think our bracket is full with good teams. Many of those teams can be dangerous, so it will definitely be a challenge to come out on top.
Where are you at in the recruiting process? Have you looked at some schools yet?
Right now, I have some interest from Grand View, Briar Cliff, Morningside and Central. I'm excited to go visit some of these schools soon, and I'm hoping to receive more interest before the end of the season!