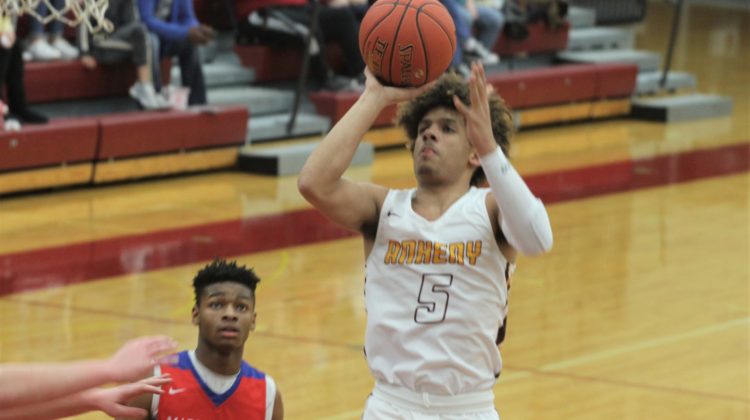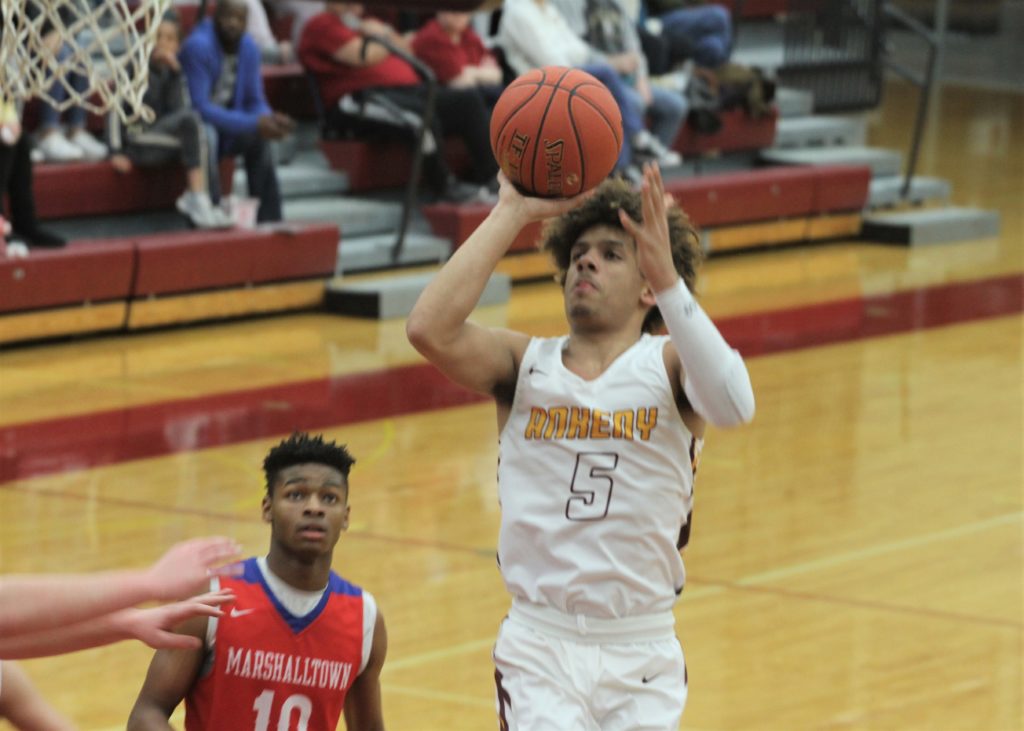 The Ankeny boys' basketball team needed a breather on Tuesday.
The Hawks got one.
After winning two of its previous three games in the final seconds, ninth-ranked Ankeny raced out to a 45-22 halftime lead and rolled to a 96-50 victory over visiting Marshalltown in a non-conference contest. It was the Hawks' highest offensive output of the season.
"Overall, our kids played really hard and didn't mess around," said Ankeny coach Brandt Carlson. "They're growing up. It was nice to get a win in this fashion.
"It was definitely needed," he added.
Braxton Bayless poured in 30 points before leaving the game after three quarters. He went 3-for-3 from 3-point range and also had five rebounds, four assists and three steals.
Jaxon Smith had 13 points, and Jordan Kumm added 10.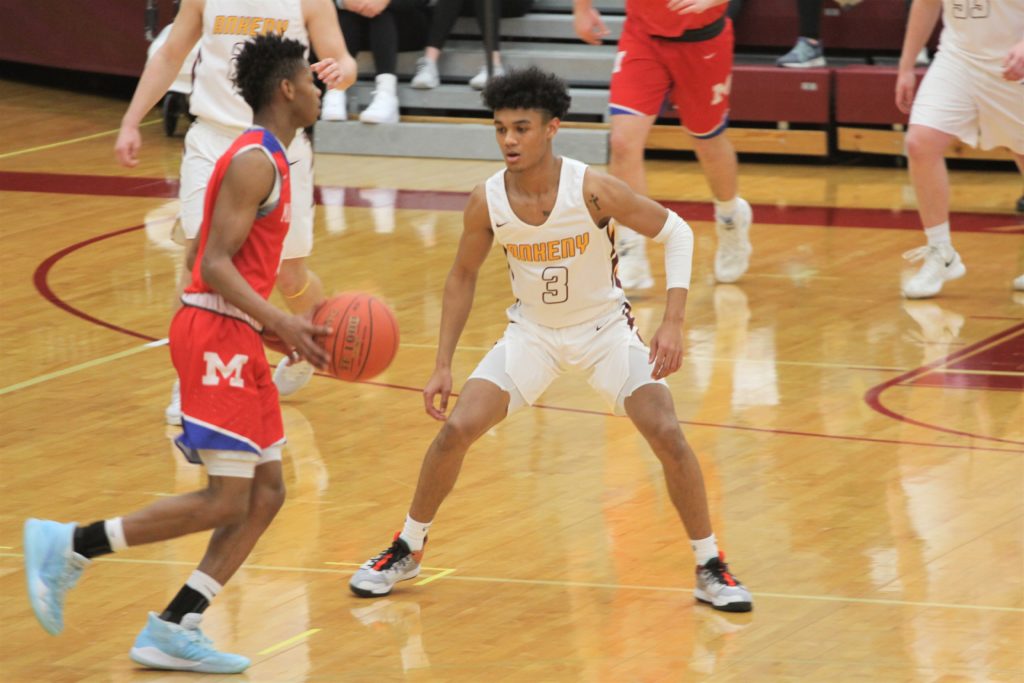 "Those three seniors have really led us all year," Carlson said. "They've been really consistent."
Twelve different players scored for Ankeny, which made 26-of-31 free throws. The reserves contributed 31 points, eight of them by Ryan Crandall, who also grabbed eight rebounds.
"We had some guys come in off the bench in the fourth quarter and do a great job," Carlson said. "It was fun to see them have some time on the court."
The Hawks improved to 13-3 on the season. Marshalltown, which lost for the ninth time in 10 games, fell to 4-13.
Armonniey Thomas led the Bobcats with 21 points. Isaiah Borgos added a career-high 16.
"We got off to a slow start, we were in a zone and I just didn't really think our effort was there from the get-go," Bobcats coach Michael Appel told the Marshalltown Times-Republican. "We weren't moving our feet and we weren't getting where we needed to be, and once Ankeny got going they weren't slowing down any."