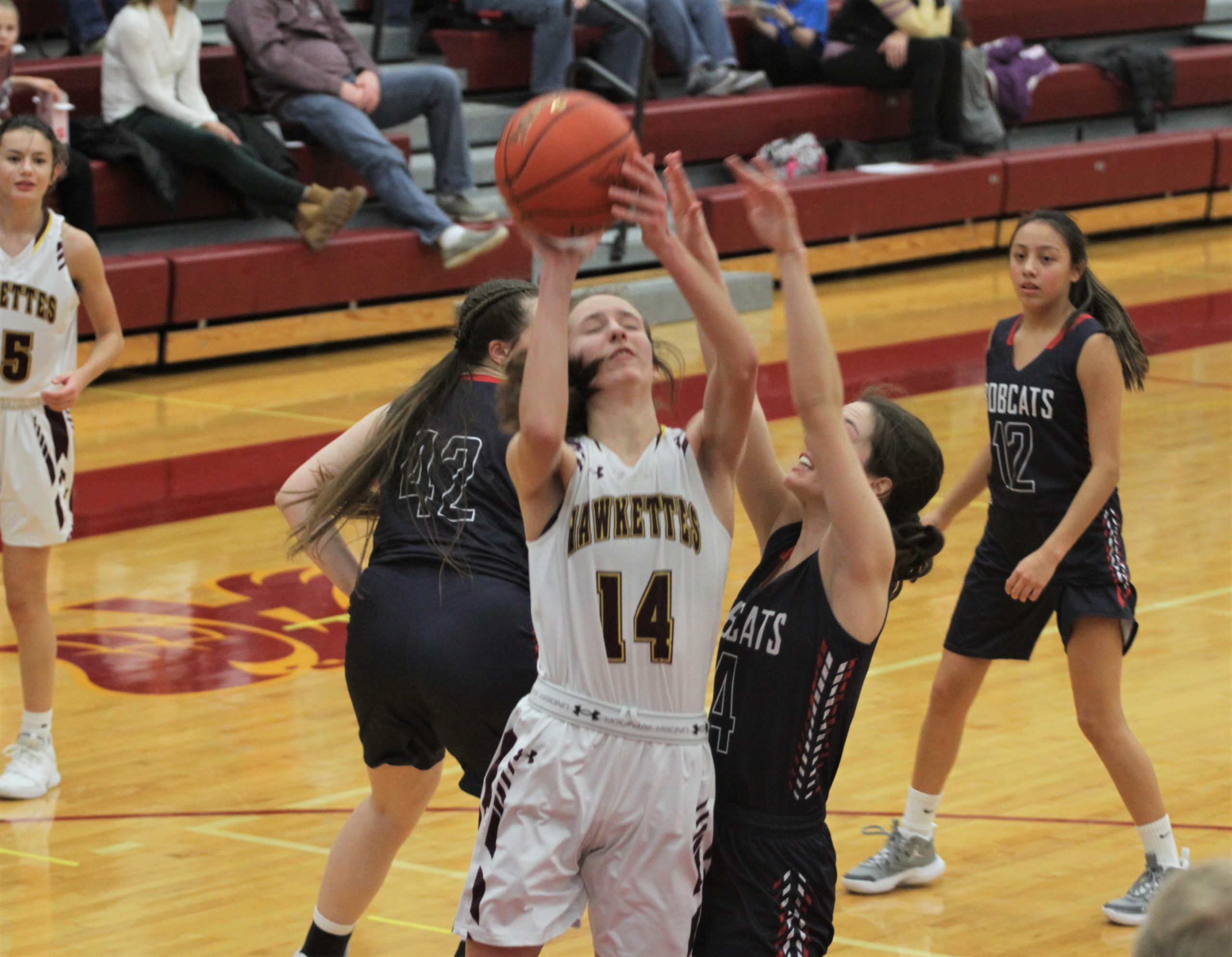 Ankeny girls' basketball coach Dru McAnelly wasn't happy with his team's effort in the first quarter of Tuesday's game against visiting Marshalltown.
The Hawkettes held a 12-9 lead after the opening period against a struggling squad that had scored just 14 and 18 points in its previous two losses to fifth-ranked Waukee and No. 11 Valley.
"I got after the girls there a little bit at the quarter break, and they responded nicely," McAnelly said. "We only gave up five points in the second quarter, and I think three of them were free throws."
Ankeny also scored 27 points in the second quarter while building a 39-14 halftime lead. The Hawkettes went on to post a 72-41 victory in the non-conference game, matching their second-largest of the season.
"It was one of those nights where there's not a lot of energy in the gym, and coming off a nice win Friday (at Ames), I thought we struggled a little bit at the start," McAnelly said. "But the second quarter on was better."
Ankeny shot nearly 50 percent from the field, making 24-of-50 attempts and 8-of-17 from 3-point range. The Hawkettes improved to 8-10 with their third straight win.
"We're working hard in practice, and we're kind of getting on a roll," said Ankeny senior Sidney Truman. "We're bringing it every day."
Truman scored eight points in the win, while fellow reserve Rachel Christmann had 11, including a trio of 3-pointers. Both were career-highs.
"I thought the highlight of the night was (Kathryn) Hersom, (Nicole) Dacus, (Paige) Ryburn and Truman all getting to play some quality minutes on their home floor as their senior season winds down," McAnelly said. "It was great for those girls–they've been four-year players and they're just great teammates and even better kids. As a coach, those are special moments."
Truman has seen some action in five of the last six games. She could be a key contributor down the stretch.
"Everyone is like super supportive," she said. "We all encourage each other to go 100 percent every day."
Kayla Pitz led Ankeny with 16 points. She also had four steals.
Jenna Pitz made a pair of 3-pointers and finished with 11 points and four assists. Isabelle Vacek grabbed six rebounds.
The loss dropped Marshalltown's record to 3-16. Erica Johnson led the Bobcats with 14 points.
"Overall, I was very proud of how we came out after (Monday's) game against Waukee," Bobcats coach Brian Murphy told the Marshalltown Times-Republican. "Our defensive effort was very strong despite our tired legs. Our communication was the best it's been all year, and you could see that we were just a step slow but we were almost in the correct position all night."