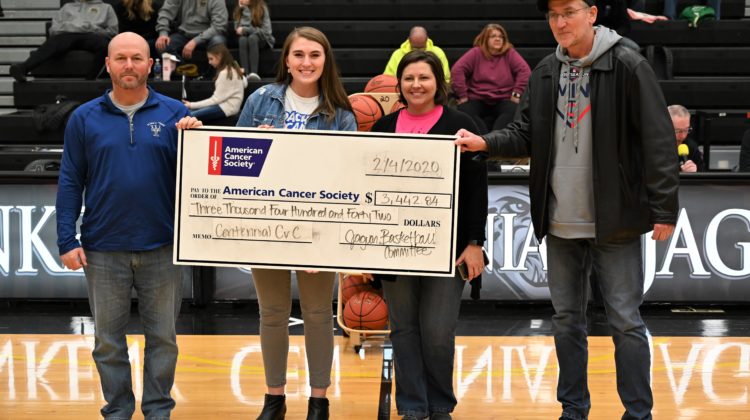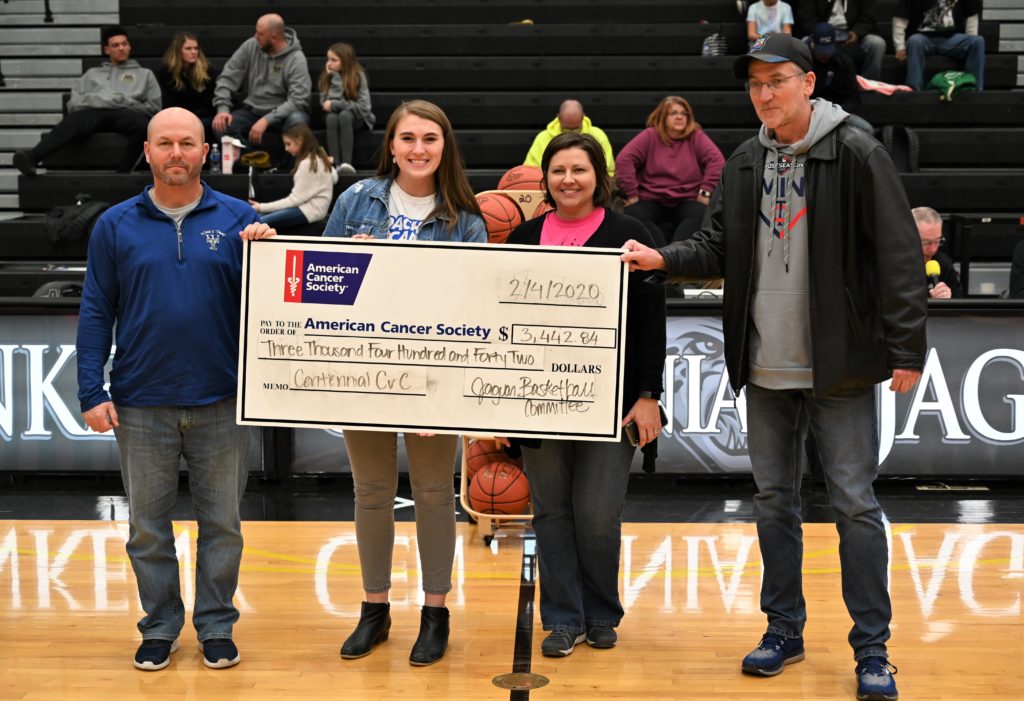 More than $3,000 was raised for the American Cancer Society in the Coaches vs. Cancer event on Tuesday at Ankeny Centennial.
Ankeny Fanatic, HyVee and Wee's Tees were sponsors of the event. Jason Loutsch, owner of Ankeny Fanatic, donated the funds for the commemorative boys' basketball uniforms, which were auctioned off to raise money for the ACS.
Centennial easily won both games. The Jaguars won the girls' game, 66-23, and then rolled to an 80-33 victory in the boys' contest.