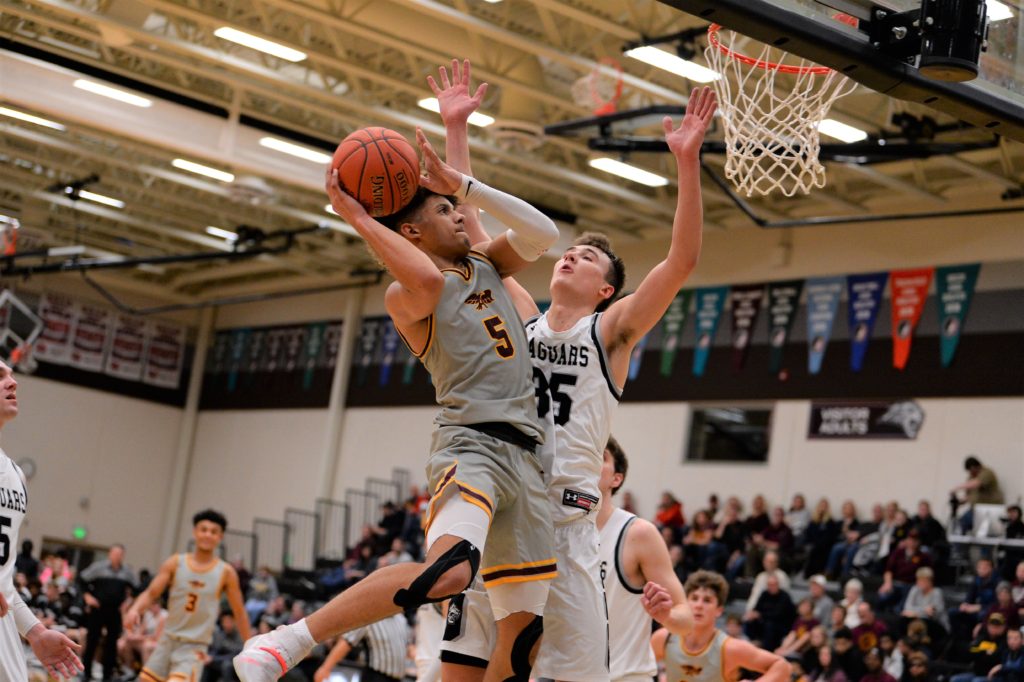 A lot will be at stake on Friday when the two Ankeny boys' basketball teams meet for the second time in less than three weeks.
Second-ranked Ankeny Centennial heads across town for a rematch against the Hawks, who will be looking to avenge a 69-61 loss at Centennial on Jan. 20. The Jaguars (7-1, 16-1) can clinch the outright CIML Central Conference title with a victory.
"Our ultimate goal is to get to the state tournament, but we'd like to win a conference championship," said Centennial coach Bob Fontana. "If we win Friday, great. But if you don't, then you've still got another opportunity next Friday on your home court."
Centennial is riding a 10-game winning streak. The Jaguars haven't lost since dropping a 68-55 decision at Dowling Catholic on Jan. 3.
"No team that they've played has really slowed them down," Ankeny coach Brandt Carlson said of the Jaguars. "I just feel like they're a really well-coached and tight team. You can tell they really like and trust each other."
Ankeny (6-2, 13-3) has won four of its five games since losing to the Jaguars. The Hawks can move into a first-place tie with a win over their crosstown rival.
"They're obviously a very good team and the guards are their strength, and their role players do a nice job," Fontana said of the Hawks. "We're going to have to be solid in all facets of the game. It should be a good one–a fans' delight, I know that."
The Jaguars jumped out to a 31-13 lead in the first meeting against Ankeny. A late rally by the Hawks fell short.
"The start of the game was a huge factor," Carlson said. "You can not (fall behind by double digits) against them."
Centennial dominated inside against the Hawks, outrebounding them by a 47-31 margin. Cody McCullough was a one-man wrecking crew, scoring a career-high 29 points and grabbing 20 boards.
Micah Johnson added 17 points and 13 rebounds for the Jaguars.
"They're really good, and they're a tough matchup for us," Carlson said. "Most teams with size are tough matchups for us, but their defense has been very impressive. I believe they're the best team in the state–I really do. I think they're the No. 1 team, and we're just going to try to compete with them."
Ankeny's Braxton Bayless had 29 points in the earlier loss. Jaxon Smith added 20.
"I think the big thing for us is belief," Carlson said. "We need to believe we can compete on their level, because they've been above everybody else. I think that's a huge factor us.
"Can we rebound? It's tough, because those two post players are so awesome. They've gotten so much better over the last three years. It's going to be a great battle and a great atmosphere," he added.
Fontana said the keys to the game won't be any different than the first time.
"It's just nice that this town has two good basketball teams, with both of us hopefully having the opportunity to get to the state tournament," he said.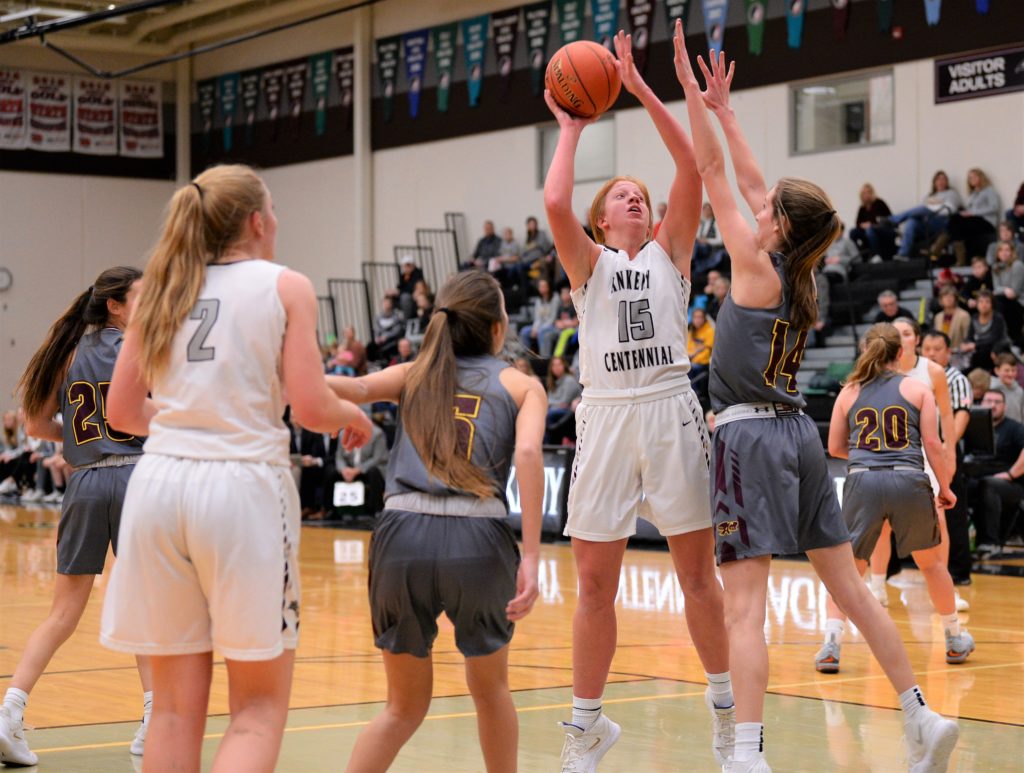 The boys' game will follow the girls' contest between the two schools, which begins at 6:15 p.m. No. 12 Centennial (2-6, 9-9) will be looking to sweep the season series against the Hawkettes (1-7, 8-10).
The Jaguars won the first meeting, 57-29. Meg Burns had four 3-point goals and finished with 19 points.
"Obviously, it's an extremely tall task for us," said Ankeny coach Dru McAnelly. "Centennial just absolutely cleaned our clocks the first time, so we've got a big character test Friday to see how we respond to the challenge."
Centennial could again be without starting center Alexandria Keahna-Harris. She has missed five of the last seven games, including the first Jag-Hawk battle, due to a foot injury.
"She's still day-to-day," said Centennial coach Scott DeJong.
Ankeny enters Friday's contest on a three-game winning streak. Prior to their recent success, the Hawkettes lost to No. 11 Valley and No. 9 Urbandale by a combined five points.
"It could easily be a five-game winning streak–we're that close," McAnelly said. "But the moral of the story is that we're playing our best basketball at the right time of the year."