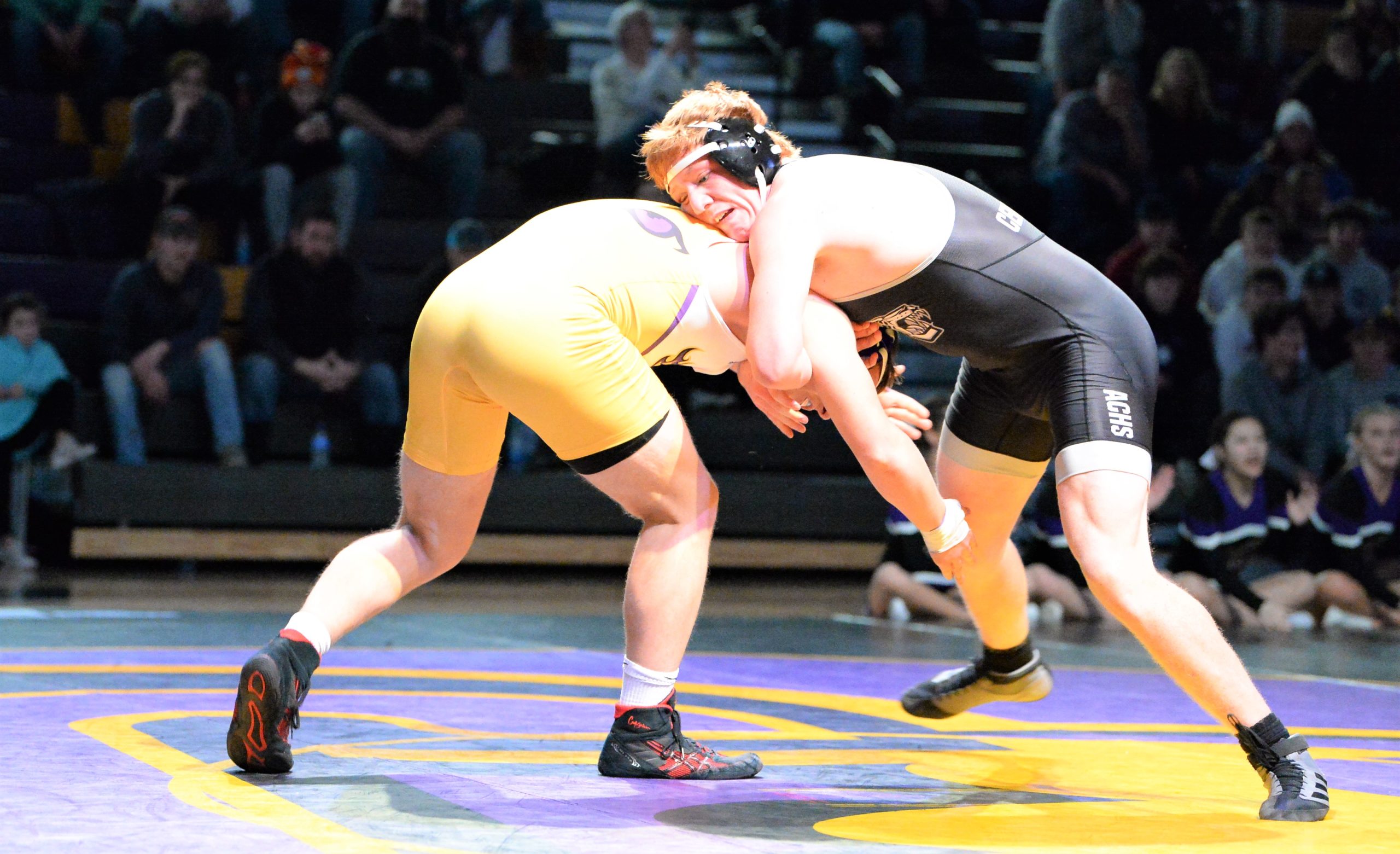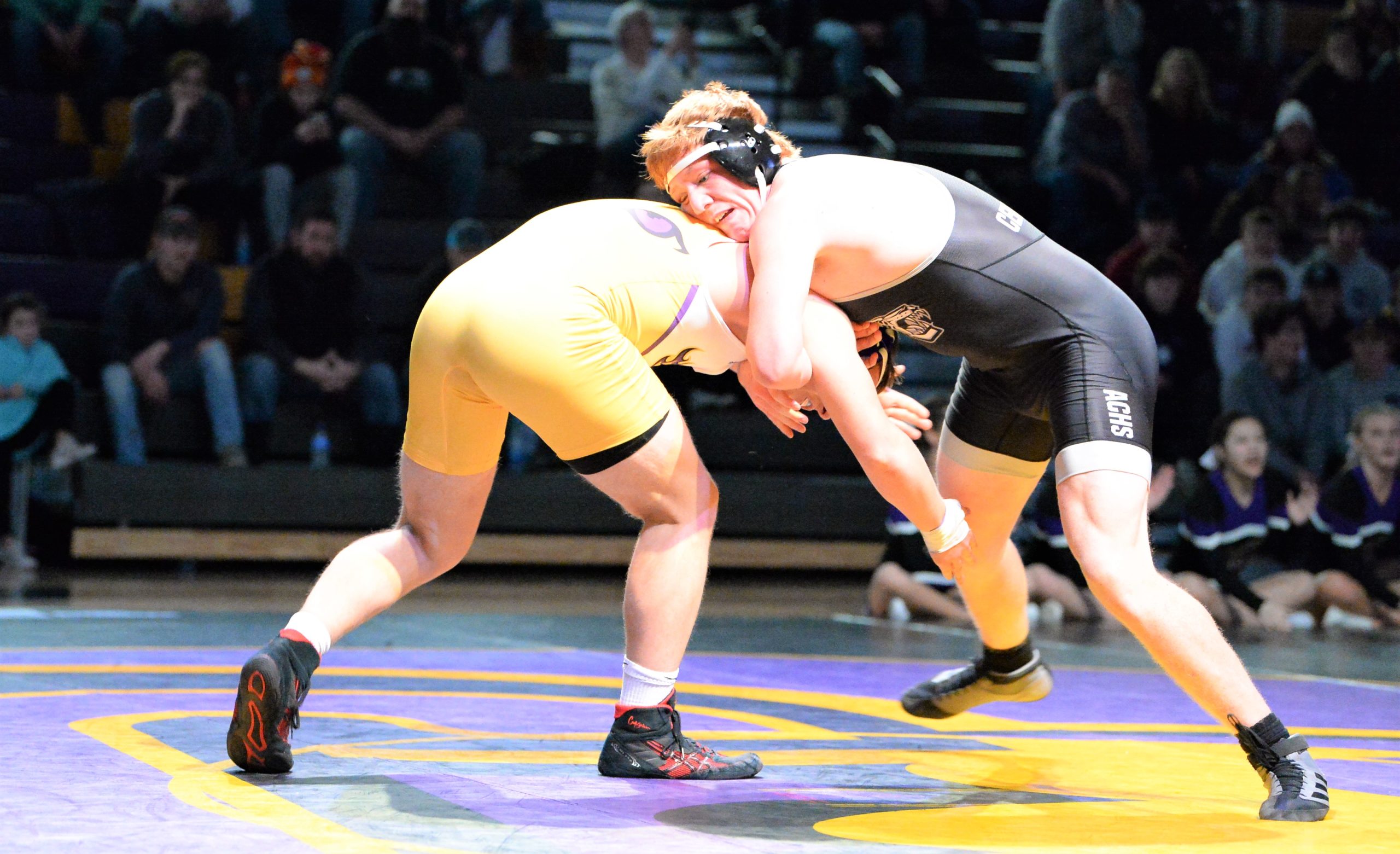 Thursday's triangular meet at Valley provided an opportunity for the Ankeny Centennial wrestlers to see a couple of their potential upcoming opponents.
The Jaguars took advantage of the meet to earn a pair of victories.
Centennial, the No. 6 team in the Class 3A dual rankings by The Predicament, opened the night with a 34-31 victory over No. 12 Indianola. Both squads are slated to compete in a district tournament on Feb. 15 at Des Moines East.
The Jaguars then followed with a 40-23 win over No. 10 Valley to raise their record to 17-4. They could meet the Tigers again on Wednesday in the finals of a regional dual.
"We wrestled pretty well considering that we had three of our regulars out of the lineup. I was pleased with the way we performed," said Centennial coach Jay Groth. "We got some bonus points in some matches of consequence as far as the district tournament is concerned with Indianola. And beating Valley going into regional duals gives us an idea of what we need to do if we see them again."
Centennial was without varsity regulars Kyle Janssen at 113 pounds, 10th-ranked Jackson Bresson at 120 and Carter Bennett at 138. They are all nursing minor injuries.
"It was better to be cautious with them," Groth said. "We want to make sure that we're healed up before we wrestle when it really matters."
Cael Hron replaced Bresson in the Jaguars' lineup and contributed a 13-7 decision over Valley's Kale Sonnenburg. Drew Dunn moved up a weight to replace Bennett and provided a 6-5 victory over Valley's Chase Hutchinson.
Alex Vega took over Janssen's spot.
"We filled in really well at those weights," Groth said. "Hron won his match against Valley, which was big. And Dunn came through with a big win, too."
In the meet against Indianola, Dunn dropped a 17-3 major decision to Camden Lloyd. Lloyd's victory gave the Indians a 31-28 lead heading into the final match.
No. 1 Ben Monroe then sealed the Jaguars' victory by pinning Trey Kellow in 1 minute 2 seconds. He also had a pin against Valley's AJ Burrell.
Monroe, who lifted his record to 32-2, bounced back from a pair of recent losses.
"That was good for him," Groth said. "He was fired up after a couple of bumps in the road. His attitude was in the right place, and he got two pins tonight."
No. 1 Logan Neils also recorded a pair of falls at 170. He is now 35-0 on the season.
Centennial's Cael Wiener won a couple of 3-2 decisions at 106, one of them in overtime. No. 9 Jackson Helmkamp at 126 and No. 8 Jackie Wells at 220 also had two victories apiece for the Jaguars.
"I think we're starting to peak at the right time," Groth said. "We overcame some mental barriers tonight."
Centennial will host a regional dual on Wednesday. Iowa City West and Valley will meet in a first-round match at 6 p.m., with the winner to face the Jaguars for the right to advance to the state duals tournament.
Here are the match-by-match results from Thursday:
Centennial 34, Indianola 31
152: Meacham (I) beat Cuppy, 9-4; 160: Bonanno (I) beat Cahill, 9-3; 170: Neils (AC) pinned Cunningham, 1:44; 182: Frazier (AC) pinned Watson, 5:44; 195: Berg (I) beat Witt, 6-1; 220: Wells (AC) pinned Smith, 2:17; 285: Crawford (I) pinned Parlee, 5:24; 106: Wiener (AC) beat B. Downey, 3-2: 113: R. Downey (I) pinned Vega, 1:26; 120: Belt (I) pinned Hron, 1:31; 126: Helmkamp (AC) beat Aldridge, 11-0; 132: Mayer (AC) beat Kaas, 9-4; 138: Lloyd (I) beat Dunn, 17-3: 145: Monroe (AC) pinned Kellow, 1:02.
Centennial 40, Valley 23
160: Cahill (AC) pinned Cobine, 1:28; 170: Neils (AC) pinned Myers, 2:25; 182: Underwood (V) pinned Frazier, 1:36; 195: Witt (AC) beat McCabe, 9-4; 220: Wells (AC) won by forfeit; 285: Jurado (V) beat Parlee, 1-0; 106: Wiener (AC) beat Kristensen, 3-2 (OT); 113: Bierma (V) pinned Vega, 2:49; 120: Hron (AC) beat Sonnenburg, 13-7; 126: Helmkamp (AC) beat Schultz, 10-0; 132: Caster (V) beat Mayer, 5-3; 138: Dunn (AC) beat Hutchinson, 6-5; 145: Monroe (AC) pinned Burrell, 2:19; 152: Corbin (V) won by technical fall over Cuppy, 19-3.