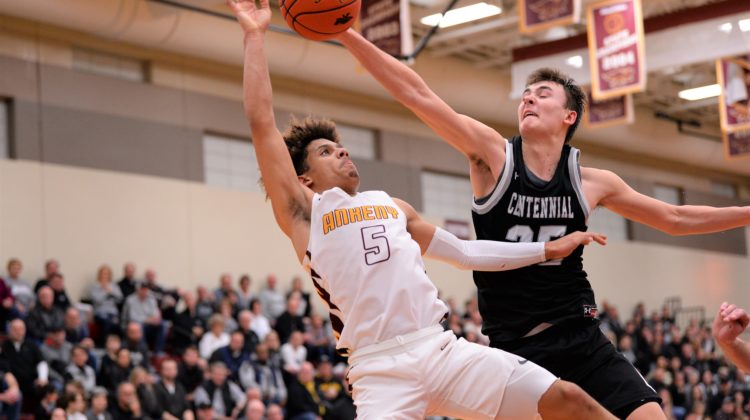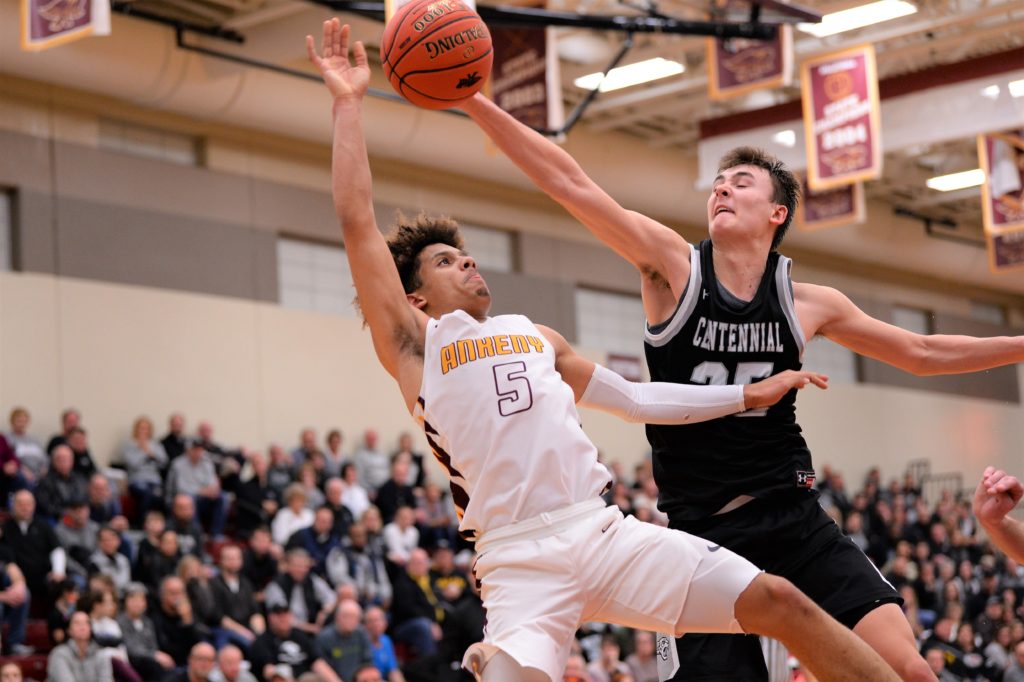 Ankeny Centennial's Cody McCullough wasn't happy when he missed a free throw with 9 seconds left in Friday's game at Ankeny.
The miss allowed the Hawks to have an opportunity to win the game on the final possession.
Braxton Bayless fired a pass to Jaxon Smith in the left corner, but Smith's 3-point try bounced off the rim in the final seconds. McCullough soared high above a crowd of players to grab the rebound in the lane, essentially sealing the second-ranked Jaguars' 50-48 victory.
"I knew I had to make up for that miss so I just went and got the ball there," McCullough said.
The win was Centennial's 11th in a row and allowed the Jaguars to clinch the outright CIML Central Conference title. It's their first league crown since 2015, when they tied Ames and Urbandale for the Central Iowa Conference championship.
"It's a really great feeling," McCullough said. "It's the first time in a long time, so it's a really good feeling for us."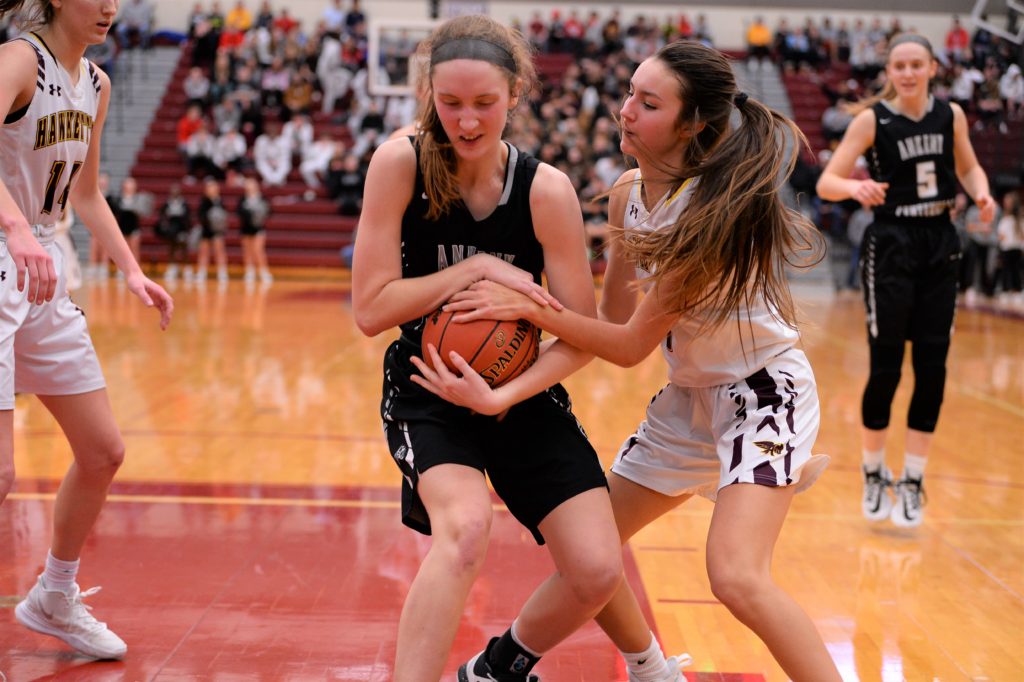 In girls' action, No. 12 Centennial pulled away in the fourth quarter for a 43-27 win at Ankeny. The Jaguars can finish in a third-place tie in the conference by defeating No. 9 Urbandale in their regular-season finale on Friday.
No. 2 Dowling Catholic and No. 3 Johnston both posted double-digit victories to remain tied atop the conference with one game left. The Maroons will play at No. 13 Ames in their finale, while the Dragons will visit Ankeny.
Here are the current Central Conference standings:
GIRLS
Johnston 8-1 17-2
Dowling Catholic 8-1 17-3
Urbandale 4-5 13-6
Ankeny Centennial 3-6 10-9
Ames 3-6 9-10
Ankeny 1-8 8-11
Saturday's score
Iowa City High 75, Dowling Catholic 73
Tuesday's scores
Ames 59, Des Moines Roosevelt 53
Ankeny 72, Marshalltown 41
Ankeny Centennial 66, Des Moines East 23
Dowling Catholic 79, Mason City 38
Johnston 81, Des Moines Lincoln 5
Southeast Polk 49, Urbandale 44
Friday's scores
Ankeny Centennial 43, Ankeny 27
Dowling Catholic 63, Urbandale 52
Johnston 66, Ames 54
BOYS
Ankeny Centennial 8-1 17-1
Ankeny 6-3 13-4
Dowling Catholic 5-4 11-6
Johnston 4-5 10-7
Ames 3-6 8-10
Urbandale 1-8 6-11
Saturday's score
Dowling Catholic 51, Dubuque Hempstead 42
Tuesday's scores
Ames 39, Des Moines Roosevelt 33
Ankeny 96, Marshalltown 50
Ankeny Centennial 80, Des Moines East 33
Dowling Catholic 91, Mason City 42
Johnston 74, Des Moines Lincoln 54
Southeast Polk 56, Urbandale 35
Friday's scores
Ankeny Centennial 50, Ankeny 48
Dowling Catholic 53, Urbandale 27
Johnston 57, Ames 44