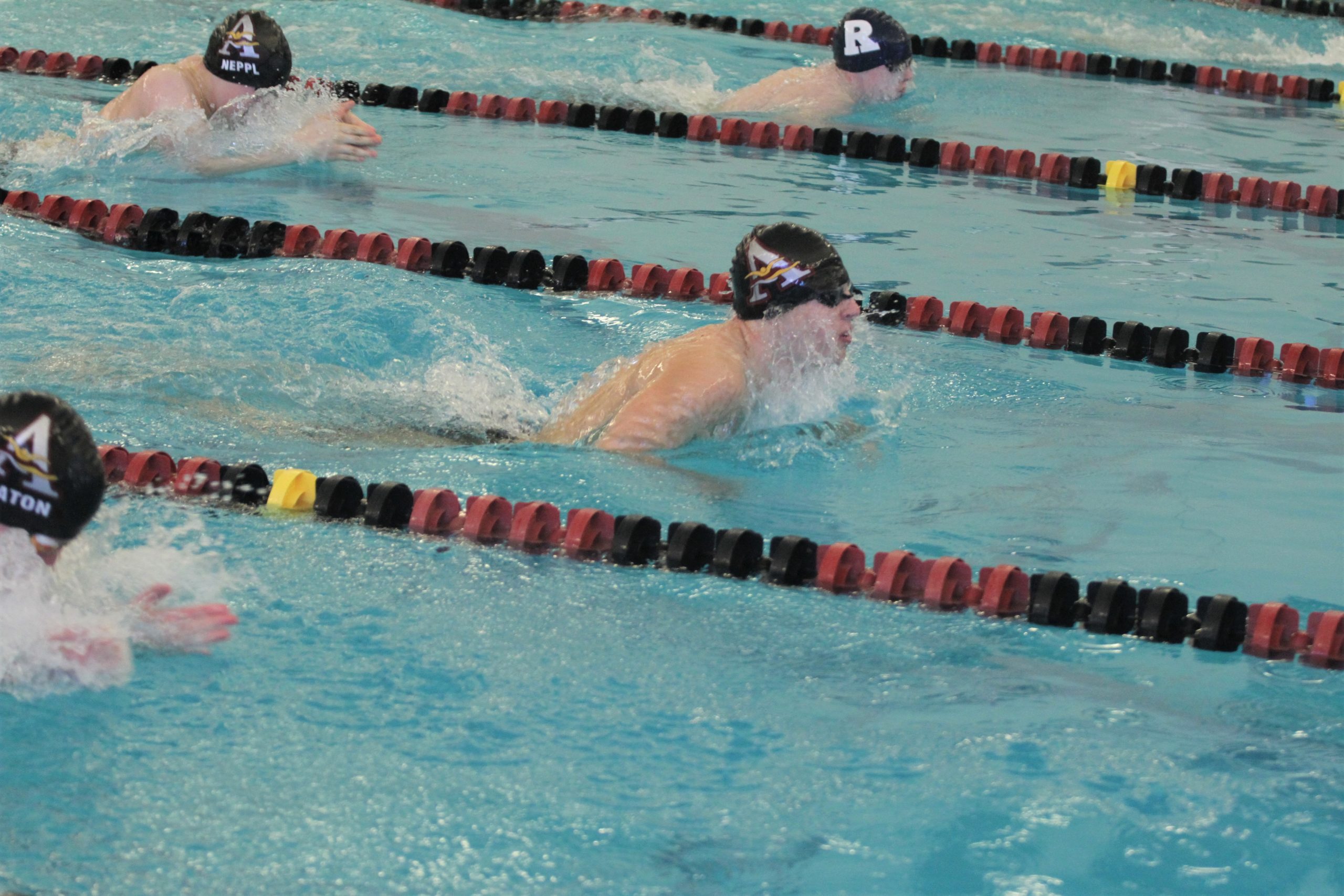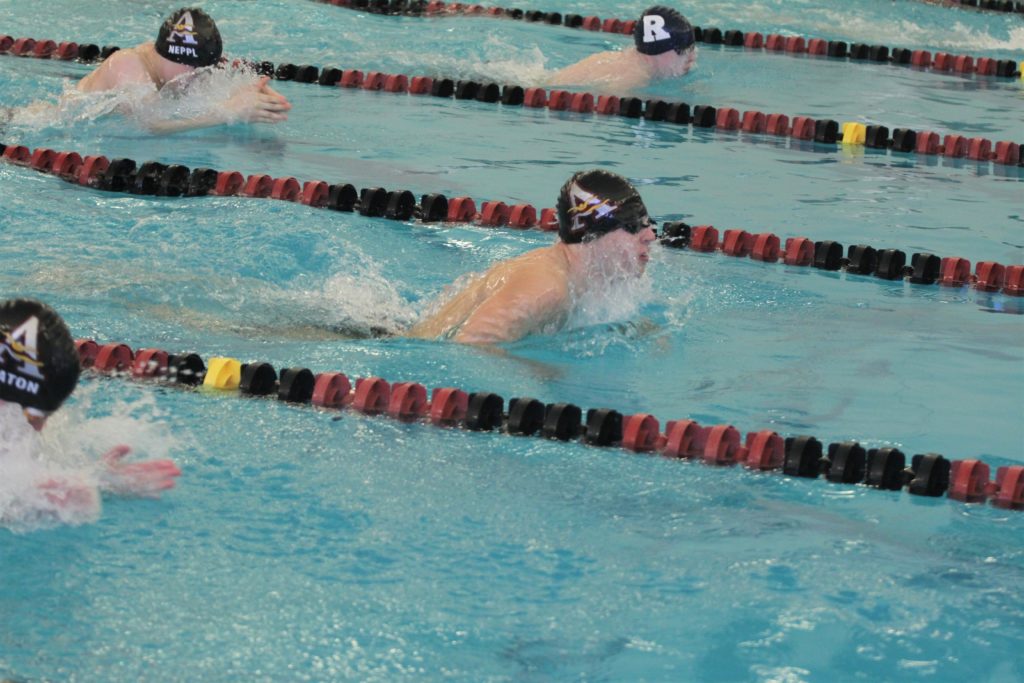 Although the second-ranked Ankeny boys' swimming team easily captured a district title on Saturday at Trail Point Aquatics Center, the Hawks' dominance wasn't necessarily a good thing.
The defending state champions were competing in a field that included only one other top-20 squad–No. 16 Des Moines Roosevelt. The lack of competition proved costly at times because Ankeny was also battling against teams from across the state to post one of the 24 qualifying times in each event for next week's state meet.
The Hawks won nine of the 11 events, but two of their winners–Josh Deaton in the 200 individual medley and Hudson Griffin in the 100 breaststroke–didn't even qualify for state. Griffin missed the cutoff time by .8 seconds, while Deaton missed qualifying by more than a second.
Still, Ankeny racked up 514 points, 131 more than the Roughriders. The Hawks won their third straight district crown and their fourth in 11 seasons under coach Justin Crouch.
"The team's goal was to make it in good spots for the state places," said Ankeny junior Trent Frandson. "And then hit the taper hard next week and show up all the way and hopefully go for another shot at winning a state championship."
Frandson won the 200 freestyle in a time of 1:39.71, then later took the 500 freestyle in 4:36.52. He also swam on the winning 200 and 400 freestyle relays.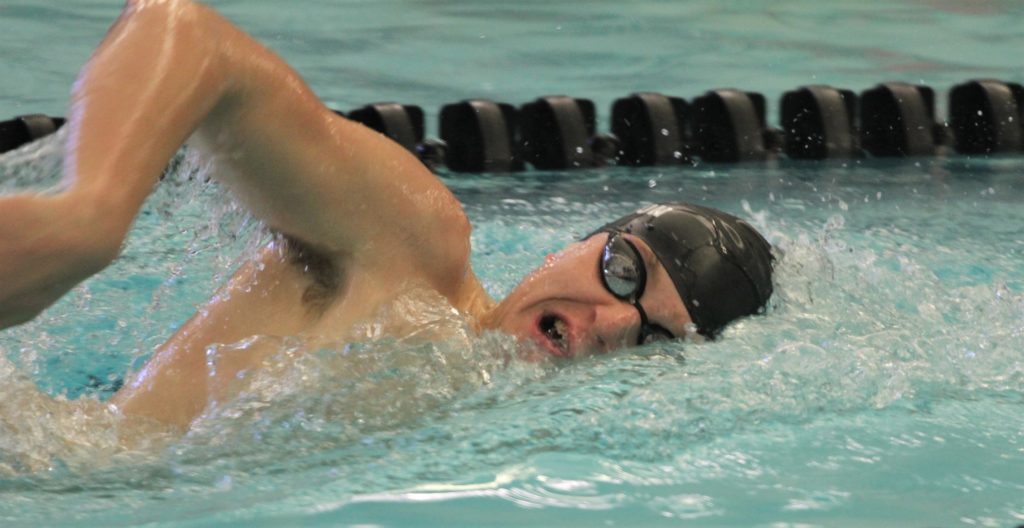 "I was actually really happy (with my times)," Frandson said. "Coming in I didn't have very much rest off of hard practices, so I was really surprised, especially with my 200 free time. That was a really good time, and the 500 was good. And the relays were really good, too. I was right on my season-best times for those."
Frandson will try to defend his state titles in both the 200 and 500 freestyle on Saturday in Iowa City. He is the No. 1 seed in both events, which will put him in Lane 4 at the University of Iowa Campus Recreation and Wellness Center.
"(The lane assignment) doesn't really matter to me," said Frandson, who came out of Lane 2 to win the 200 freestyle a year ago. "I just like to be able to see everyone and so if I get that done, that's all that counts."
Four other Ankeny swimmers also qualified for the state meet in two individual events, including Brek Stukerjurgen, who placed second behind Frandson in the 500 freestyle in 4:43.57. He later won the 100 backstroke in 52.50 seconds.
Lance Swanepoel was the runner-up behind Frandson in the 200 freestyle, turning in a time of 1:44.38. He later won the 100 butterfly in 51.18 seconds.
Weston Miner took second in a pair of events. He posted times of 51.97 in the butterfly and 53.21 in the backstroke.
Jae Swanepoel was also the runner-up in two events. He was clocked in 21.90 in the 50 freestyle and 48.06 in the 100 freestyle.
Swanepoel was edged out in both events by Ottumwa's Kevin Kretz, who posted times of 21.82 and 48.04. Kretz was named the district swimmer of the year.
Ankeny's Max Martin also qualified for the state meet in the 50 freestyle. He placed third in that event in 21.92.
"From where I'm at, (since) I'm not fully tapererd yet, I think I'm in a good spot to compete next week and improve my times," Martin said.
Martin also placed third in the 100 freestyle in 49.07, but did not qualify for state in that event. He missed the cutoff time by .25 seconds.
Teammate Zane Holmen barely missed qualifying in two events. He placed fourth in both the 200 and 500 freestyle, but missed by less than a second in each event.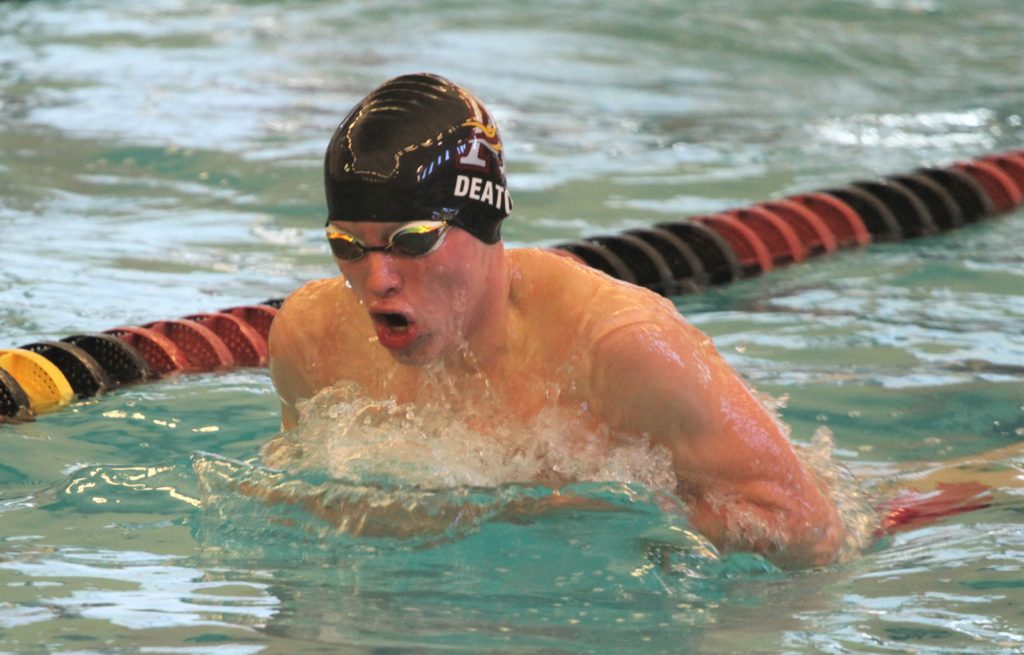 Anders Peterson found himself on the right side of the cutoff mark. He placed third in the butterfly in 52.95, allowing him to comfortably qualify for state.
The Hawks opened the meet by winning the 200 medley relay in a time of 1:36.58. The team consisted of Stukerjurgen, Miner, Lance Swanepoel and Martin.
Martin said he's confident that his team can be in the mix for another state title.
"I think our relays and everyone in their events are going to do really well next week, and we'll hold our own," he said.
Frandson said it will take a team effort to knock off No. 1 Iowa City West, which leads Ankeny by 426 power points in the latest rankings.
"I like our chances a lot, especially with our guys helping us out in the 100 fly and the 100 back," Frandson said. "Those are going to be big events for us. The guys who weren't on the state team last year, like Anders, can help us out."