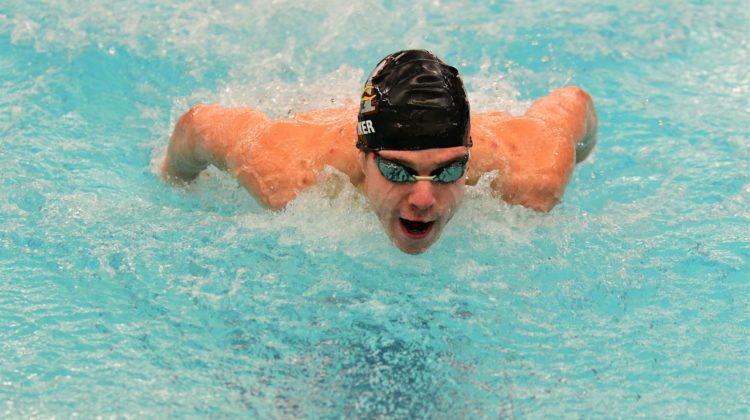 Junior Weston Miner helped the Ankeny boys' swimming team to its third straight district title on Saturday at Trail Point Aquatics Center. He placed second in both the 100 butterfly and the 100 backstroke.
Miner and the Hawks will try to win a second consecutive state championship on Saturday in Iowa City. He placed eighth in the backstroke and also swam on the third-place 200 medley relay at last year's state meet.
Here is some inside info on Miner:
Were you happy with your races at the district meet?
Yeah, I was fairly happy with how I swam. I hit the times that I wanted in my events and tried to put myself and the team in a good place for state.
What did you think of your team's performance?
We had a very good district meet. A lot of the team swam personal bests and were able to secure good spots for the state meet. Those who didn't quite get in still swam amazing, and I am very proud of how far everyone has come.
Do you think it was much of an advantage to be swimming in your home pool?
Yes, for the most part I think Trail Point is one of the fastest feeling pools that I've swam in and the fact that we've practiced there every day definitely gave our guys confidence at the meet and leading up to the meet.
Did you feel like you were racing against the clock in some of your races?
I think that in swimming, everyone is always racing the clock. At the district meet my teammates were able to push me in the individual (events) so I had someone to race; I had Lance Swanepoel in the 100 fly and I had Brek Stukerjurgen in the 100 backstroke. We definitely were racing the clock and were pushing to swim for a good seed at state in all the relays.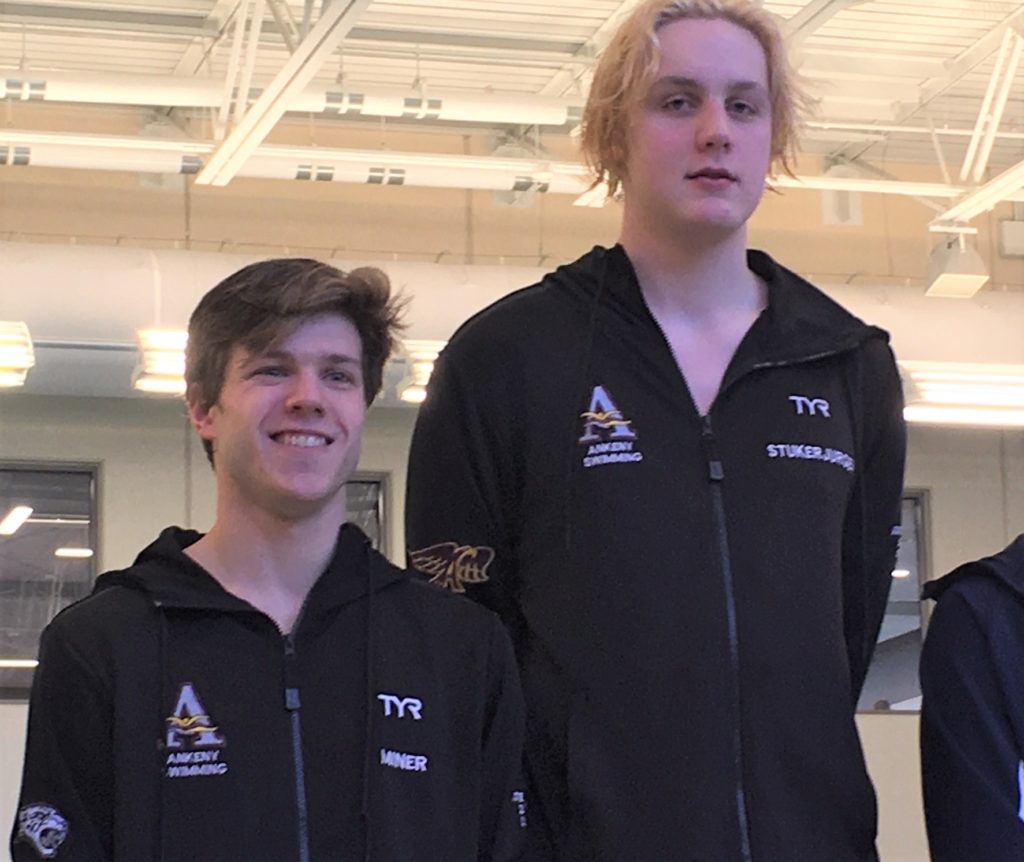 How important was it to get a high seed in your events for the state meet?
It is very important to get good seeds for state; you want to make sure that you have people next to you who can push you and make you swim faster especially at the state level.
Do you like your team's chances to defend its state title?
Yes, I do. The team is confident that we can pull together and do what we need to do.
Which teams do you expect to provide the biggest challenge?
Definitely Waukee and Iowa City West. Those two teams have been looking very good all season and especially at their district meets.
What are your goals for your races at state?
My goals for state are to try and do as best I can, to make sure that the team is in the best position that it can be in. We are all counting on each other and need everyone to bring their A game.
Are you confident that your taper will work and that you'll be able to drop some more time?
Yeah, I felt good at districts with only a couple days of rest and I know that my taper will only make me feel better and swim faster. I definitely trust my coach to have a great taper for all of us.
I assume that you'd like to swim in college. Have you looked at any schools yet?
Yeah, I would like to swim in college and I've had my eye on the University of Iowa for swimming. I think they have a great program and they have a good program for what I want to study.
What are you planning to study?
I'm planning to study physical therapy, hopefully at the University of Iowa.