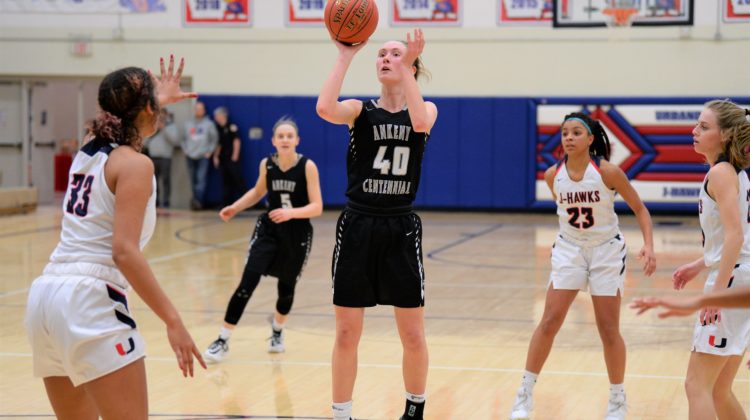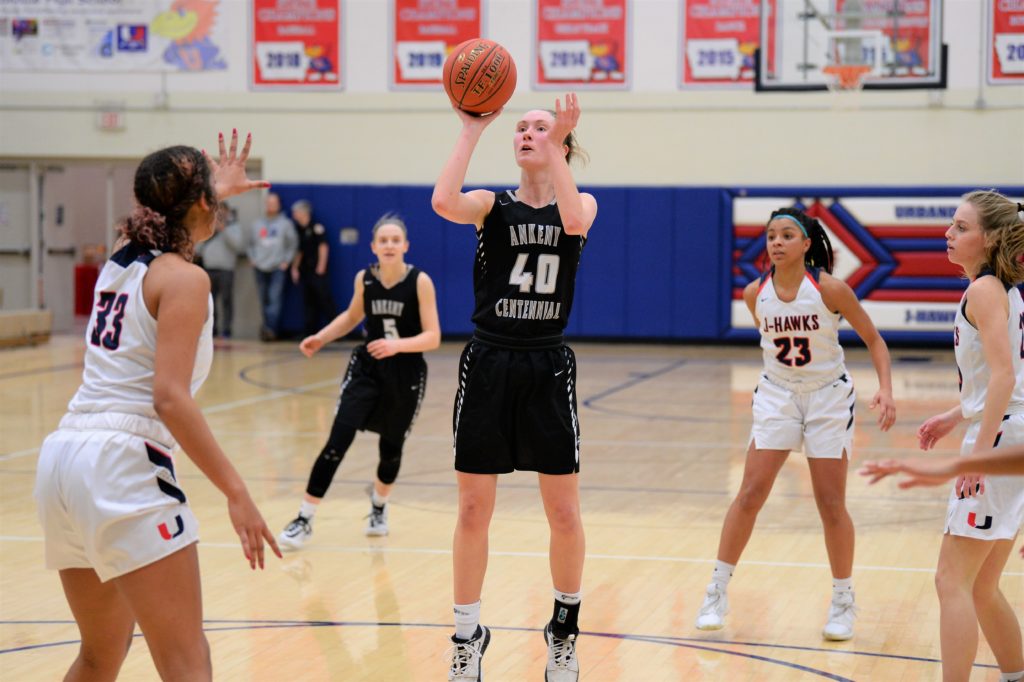 Ankeny Centennial's Meg Burns proved again on Tuesday that she's one of the state's best two-way players on the basketball court.
The senior guard poured in 22 points while holding Mason City standout Anna Deets to just seven as the visiting Jaguars rolled to a 63-39 victory in a non-conference game.
"It was a big night for her," Centennial coach Scott DeJong said of Burns. "They're a pressing team, and we had some really good passes to get her some open shots."
Burns went 8-for-15 from the field, including 6-of-11 from 3-point range. She nearly matched her career-high of 24 points, which came in a victory at Fort Dodge on Jan. 4, when she set a school record with eight 3-pointers.
On Tuesday, Burns was just as effective on defense. She held Deets, who scored 39 points in a win at Ankeny on Nov. 22, to 13 points below her average.
"To score 22 when your average is 12 and to hold their leading scorer to seven when she's averaging 20, that's a pretty good night," DeJong said.
Cleao Murray had 11 points and six assists as 12th-ranked Centennial improved to 11-9 on the season. It's the first three-game winning streak of the year for the Jaguars, who also got 10 points and nine rebounds from Taylor Runchey.
Bella Robben tied her season-high with eight points. She also had 11 rebounds and two blocks.
"She's doing a great job on the boards," DeJong said.
Mason City, the No. 13 team in Class 4A, dropped to 10-10 overall. The Mohawks had nine 3-pointers but went just 0-for-2 at the free-throw line.
"To beat a good team on the road up there at this time of the year, we're really happy with the win," DeJong said. "Our defense has been consistent. We defended well and were able to stay out of foul trouble, which was big for us."
The Jaguars will host No. 9 Urbandale (14-6) in their regular-season finale on Friday. The J-Hawks won the first meeting, 55-43, on Jan. 18.
A win would allow Centennial to tie Urbandale for a third-place finish in the CIML Central Conference.