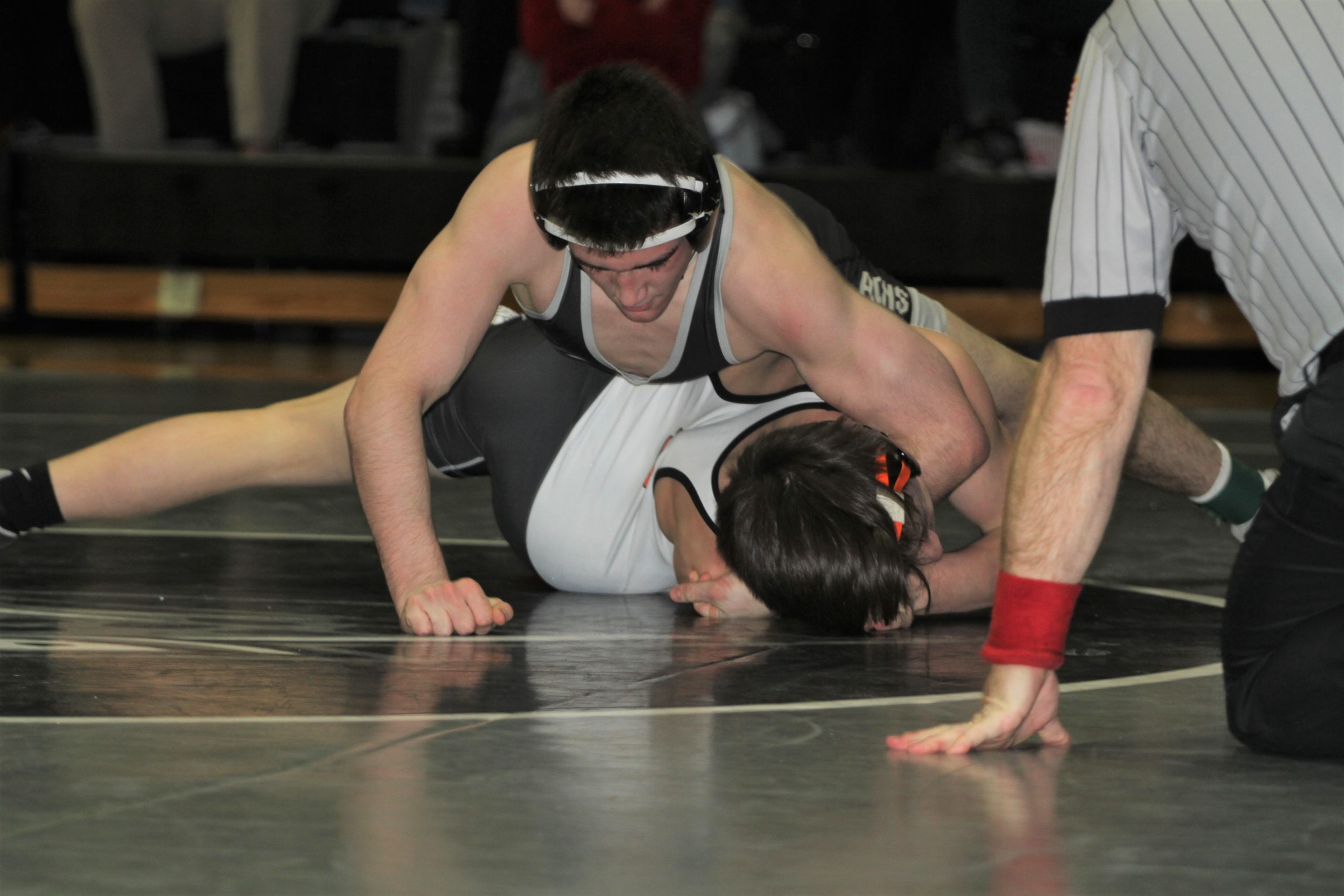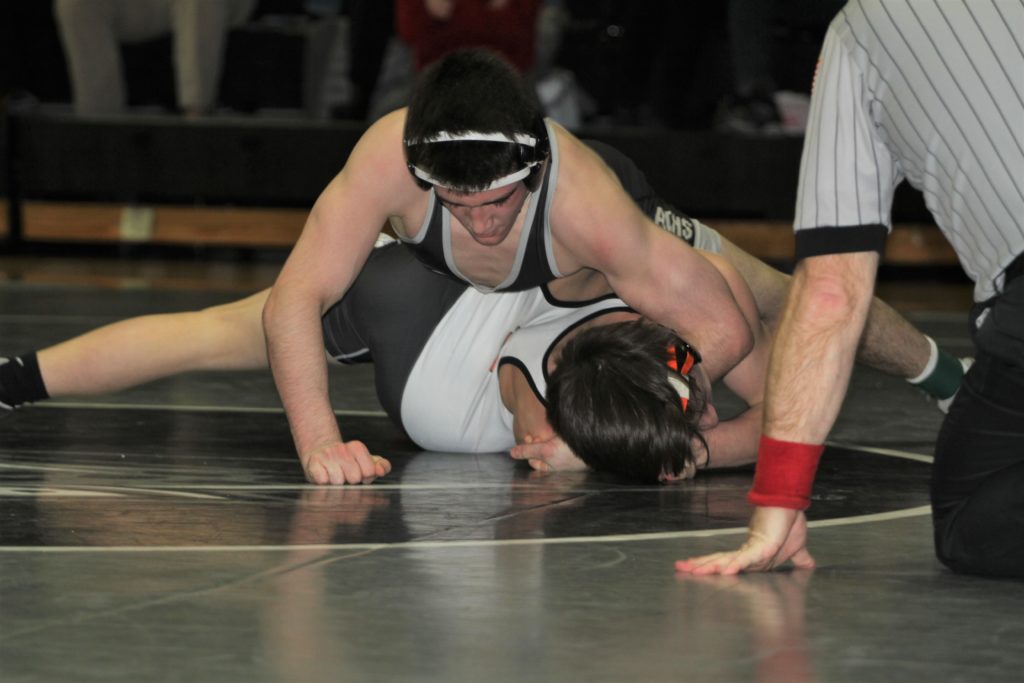 The Ankeny Centennial wrestlers were hoping to contend for both the Class 3A traditional and dual tournament titles.
Now, the Jaguars can focus exclusively on next week's individual state tournament.
Fifth-ranked Centennial ended its dual season on Wednesday with a 29-28 loss to No. 11 Valley in a regional dual at Centennial. The Tigers won the meet on a criteria decision to advance to Wednesday's state duals tournament at Wells Fargo Arena.
"They wrestled well," Centennial coach Jay Groth said of the Tigers, who avenged a 40-23 loss to Centennial on Feb. 6. "They got back a couple matches that we got last week. When it's a close dual, you can't overcome that."
The Jaguars battled back from a 21-9 deficit and took a 28-24 lead when Ben Monroe pinned Mason Wray in 3 minutes 6 seconds at 152 pounds. Monroe, who is ranked fourth at 145, was moved up a weight by Groth.
"I thought we were going to win," Monroe said.
Valley elected to move up Caleb Corbin, who is ranked third at 152, to 160. Corbin needed to win by at least a major decision in the final match to give the Tigers the victory.
Corbin got a takedown in the final period against Carter Cahill to build a 14-6 lead. He then rode Cahill out to preserve the major decision.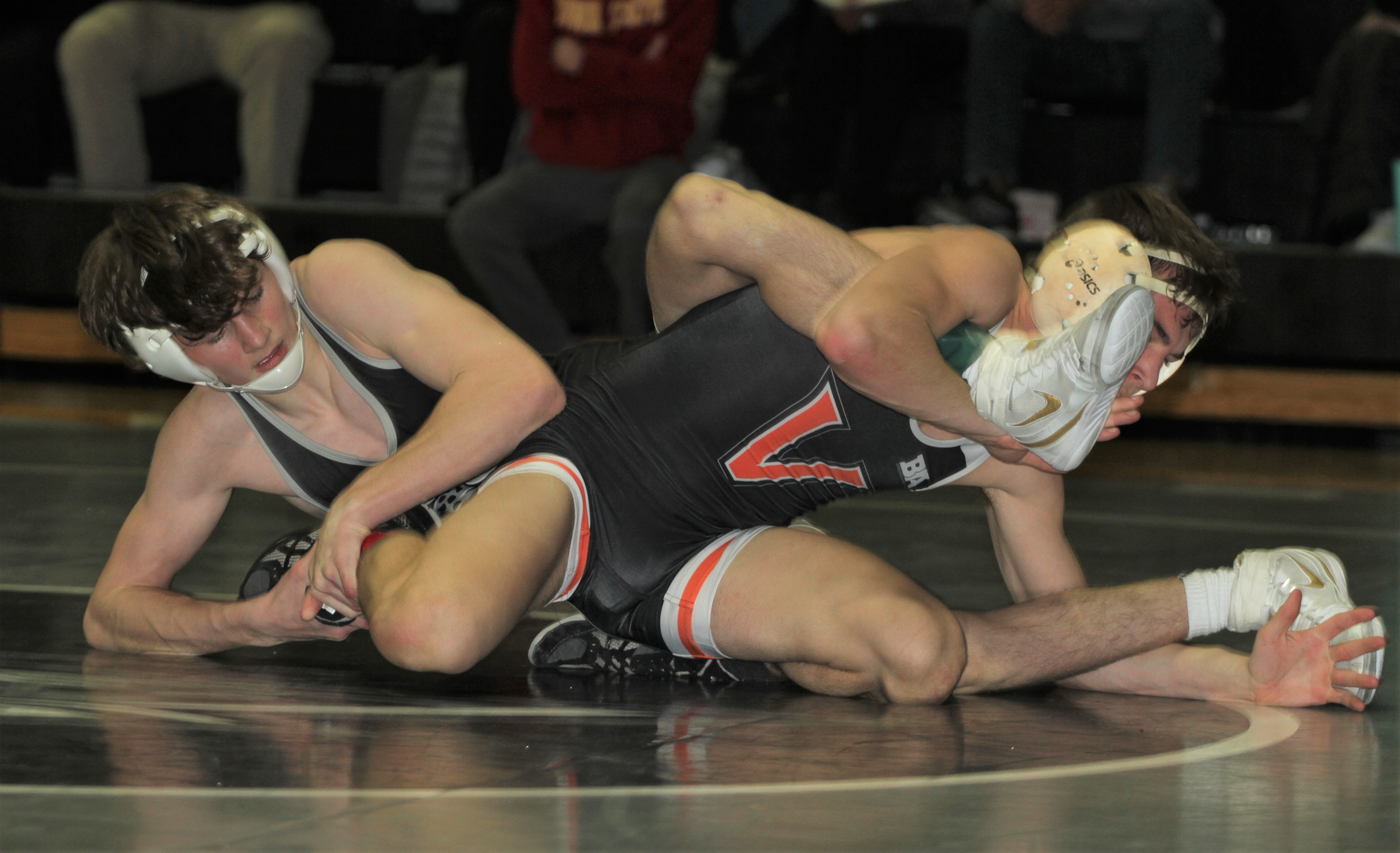 The two teams finished in a 28-28 tie, but Valley won on the tiebreaker–the most first points scored.
"It really sucks because it's my senior year," Monroe said. "I just wanted to make the best of my opportunities, and it can't happen. I know that we'll be more prepared for districts and state."
Valley advanced to the regional final after routing No. 19 Iowa City West, 84-0, in the opening round. The Trojans, who entered a junior varsity lineup, gave up 10 pins and lost four other matches by forfeit.
Centennial was seeking its second straight trip to the state duals tournament, but the Jaguars were unable to overcome some tough losses. Valley got an early fall at 220 from fifth-ranked CJ Stillman, who pinned No. 8 Jackie Wells in 3:32.
"They forfeited to us at 220 last time, and we got pinned tonight," Groth said. (Stillman)'s a good kid, but (Wells) is a good kid, too, and we can't live by that pin or get pinned mentality. Because oftentimes you die instead of live."
Another key match came at 138, where Valley's Chase Hutchinson posted a 7-1 decision over Drew Dunn. Dunn filled in for Carter Bennett, who did not make weight.
"That hurt a lot," Groth said. "That was the difference-maker really."
Centennial got a fall from Jacob Cuppy at 145, while Jackson Helmkamp recorded a major decision at 126. Michael Witt got a takedown in overtime to post a 9-7 decision over Jake McCabe at 195.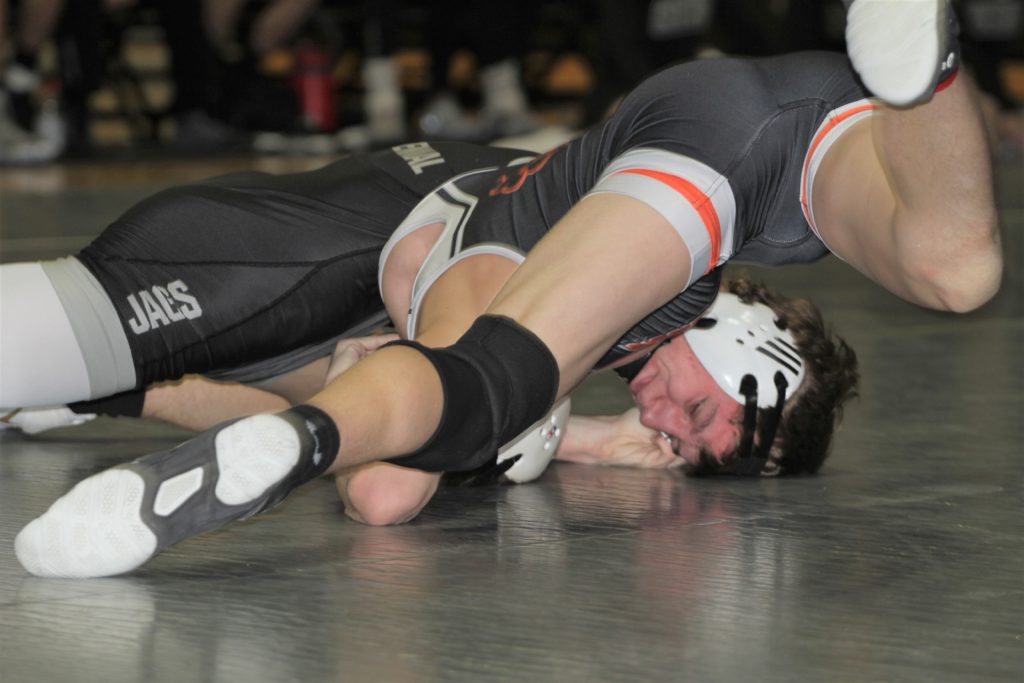 Cael Wiener at 106 and Joey Mayer at 132 also won close matches in the final seconds, but it wasn't enough.
"We wanted to be (at state duals) because we've got a lot of kids who work real hard," said Groth, whose team finished with a 17-5 dual record. "We want that state-tournament experience every chance we get, but we'll put a good spin on it tomorrow."
Centennial was hoping to improve on its third-place finish at last year's tournament.
"It'd be nice to make it with my team," said Monroe, who recently earned his 150th career victory. "It was super fun last year. It was great to be down there with the whole team and not just a few of the guys."
The Jaguars will compete in a Class 3A district tournament on Saturday at Des Moines East.
Here are the match-by-match results:
Valley 29, Centennial 28
170: Neils (AC) beat Myers, 6-0; 182: Underwood (V) beat Frazier, 7-3; 195: Witt (AC) beat McCabe, 9-7 (OT); 220: Stillman (V) pinned Wells, 3:32; 285: Jurado (V) beat Parlee, 4-0; 106: Wiener (AC) beat Kristensen, 5-4; 113: Bierma (V) pinned Janssen, 4:22; 120: Stotts (V) beat Bresson, 9-6; 126: Helmkamp (AC) beat Schultz, 13-2; 132: Mayer (AC) beat Caster, 6-3; 138: Hutchinson (V) beat Dunn, 7-1; 145: Cuppy (AC) pinned Feldman, 1:08; 152: Monroe (AC) pinned Wray, 3:06; 160: Corbin (V) beat Cahill, 14-6.