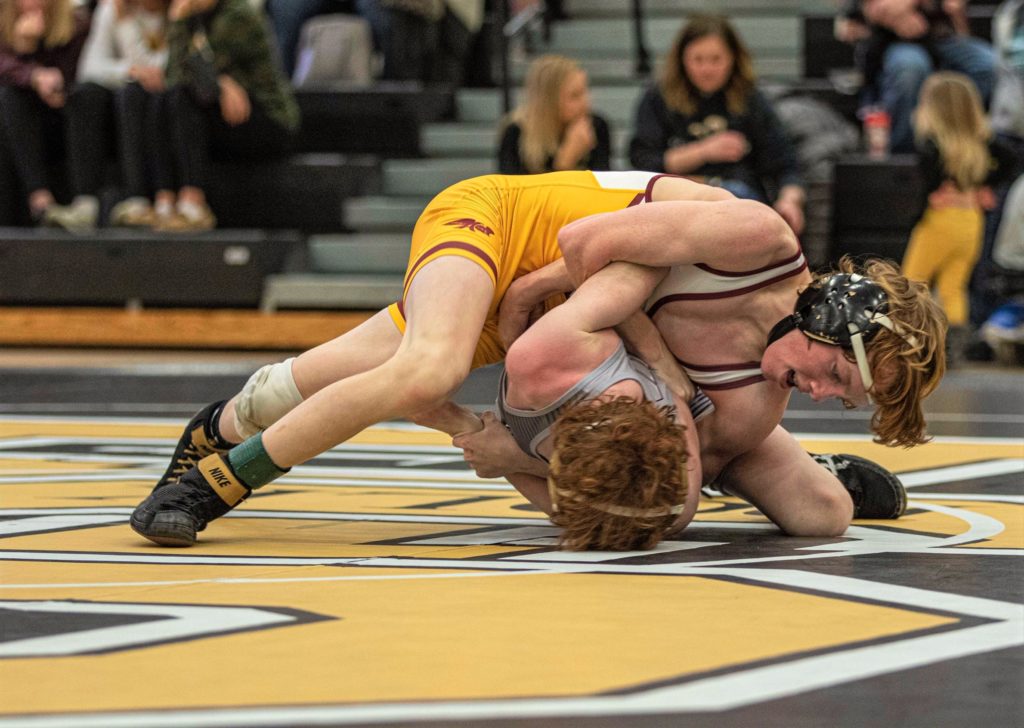 Although his team failed to advance to the state duals tournament, Ankeny wrestling coach Jack Wignall was happy that the Hawks got an opportunity to compete on Wednesday night.
Ankeny, the No. 14 team in the Iowa Wrestling Coaches and Officials Association Class 3A dual rankings, dropped a 43-28 decision to No. 15 Norwalk in the opening round of a regional dual at Southeast Polk.
"I like wrestling in that regional dual, even when we have tough competition," said Wignall, whose team closed out the dual season with a 14-6 record. "A 10-day layoff for me isn't a good thing this time of the year. We train to compete."
Not every team, however, treats the regional duals with the same respect.
"I was so disappointed to see that some teams, even those that hosted a regional dual, just gave up and didn't wrestle their guys," Wignall said. "That was really disappointing."
All three teams at Southeast Polk were vying for a berth in next week's state duals tournament at Wells Fargo Arena. After defeating the Hawks, Norwalk then dropped a 42-24 decision to No. 1 Southeast Polk.
The Warriors won eight of the 14 matches against Ankeny and had six pins.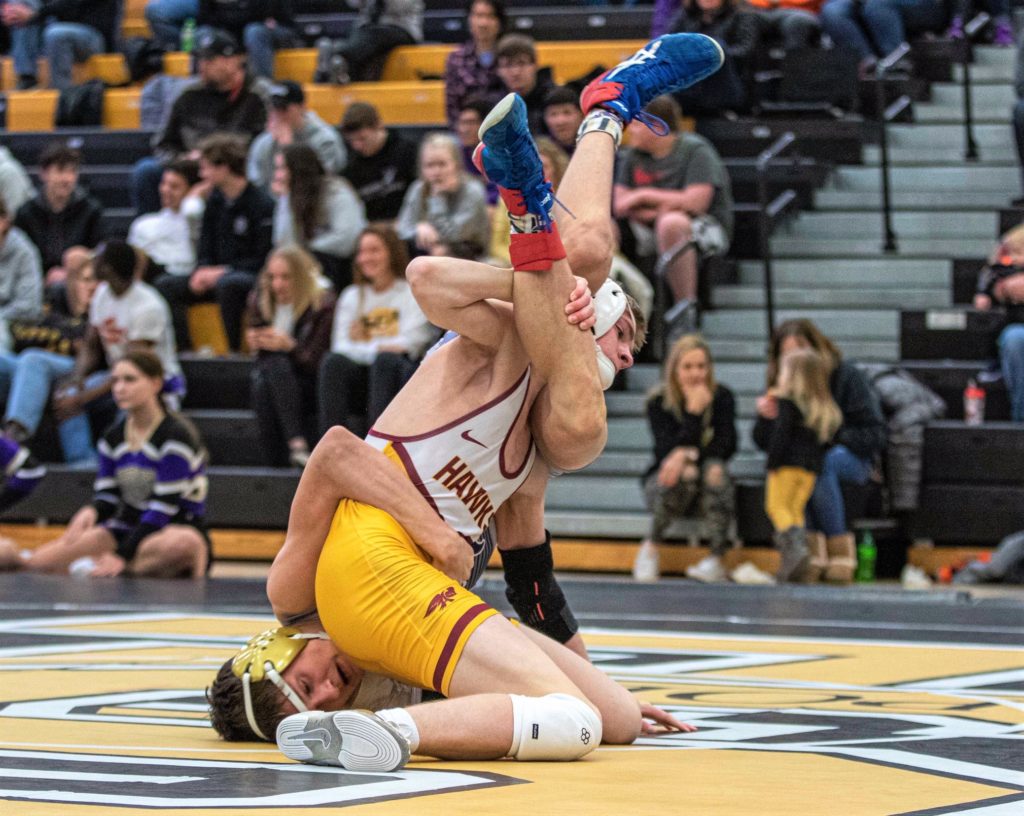 "We knew it was going to be tough," Wignall said. "They're a pretty balanced team."
Ankeny competed without four of its varsity regulars, including freshman Jace Anderson, who is ranked ninth at 126 pounds. Anderson should be back in the lineup on Saturday when the Hawks compete in a district tournament at Dallas Center-Grimes.
"He's ready to go, but there was no reason to wrestle him," Wignall said. "So we held him out."
Two other regulars were out with skin issues. Another regular, 106-pounder Carter Davis, was out with a knee injury.
"Davis is a little banged up," Wignall said. "I'm not sure if he'll be back on Saturday or not."
Davis was replaced by Lincoln Folkers, who rolled to a 13-0 major decision over Theodore Clark. The Hawks also got a big win at 120 from 10th-ranked Cael Cox, who posted a 5-3 decision over No. 9 Donovan Card.
Card had defeated Cox, 5-3, in overtime in the finals of the Bob Sharp Invitational last month.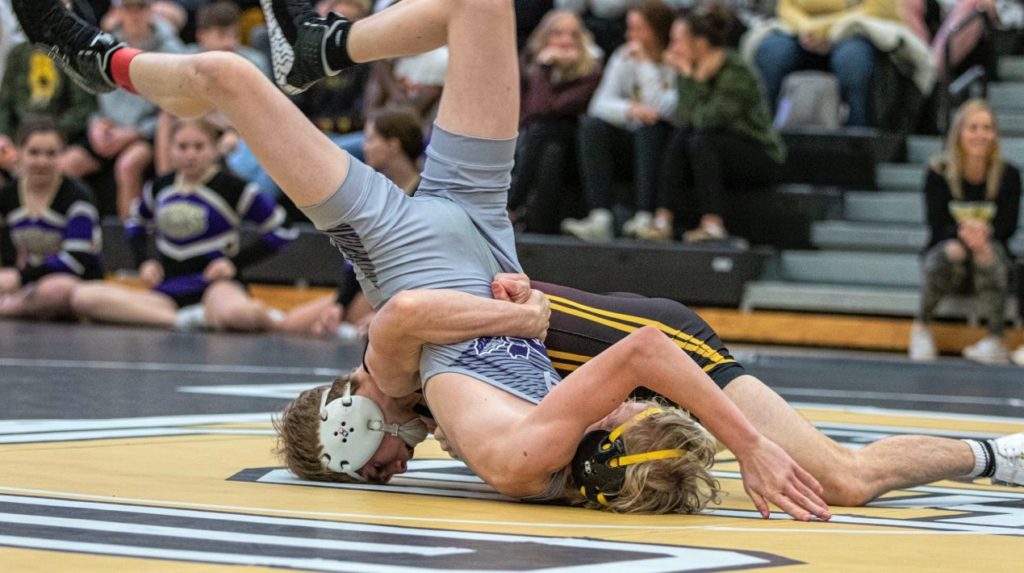 "I thought we wrestled pretty well," Wignall said. "We had some kids do some good things against good kids. I was really happy with our performances."
Ankeny's top-ranked duo of Trever Anderson at 113 and Caleb Rathjen at 138 won by a pin and technical fall, respectively. Cade Bennethum also had a fall at 170, while No. 3 Sam Kallem won by a major decision at 145.
With the addition of Jace Anderson, the Hawks are expected to send five ranked wrestlers into Saturday's district tournament.
"The hope is that you can get a couple more (state qualifiers) on top of what you think you should get," Wignall said.
Here are the match-by-match results:
Norwalk 43, Ankeny 28
195: Kritzler (N) beat Bales, 8-4; 220: Blomgren (N) pinned Luick, 1:41; 285: Borcherding-Johnson (N) pinned Kingston, :51; 106: Folkers (A) beat Clark, 13-0; 113: T. Anderson (A) pinned McKenzie, :33; 120: Cox (A) beat D. Card, 5-3; 126: Harbour (N) pinned Coulthard, 3:23; 132: Moret (N) pinned Shanks, 1:16; 138: Rathjen (A) won by technical fall over L. Card, 18-3; 145: Kallem (A) beat Nunez, 13-3; 152: Vetterick (N) beat Kolthoff, 15-2; 160: Schmidt (N) pinned R. Johnson, 3:06; 170: Bennethum (A) pinned Overholser, 4:38; 182: Duncan (N) pinned Pomrenke, 2:22.